5 Tidbits You Must Know Before Planning a Party: The steps that I take to host and plan parties multiple times each year!
Jess, how in the world do you find the time to host parties like this?
| My sons Nautical Birthday Party |
For so long, I thought everyone asking me this question meant, "How do you make parties look like this?" Until it hit me recently during a round table discussion, that you all really meant, "How do I find the time to throw parties like this?"
Duh… why didn't someone just tell me this!?

| Behind the Blog & more lifestyle blog photos |
It was at that moment, that I realized that so many of us are constantly looking for ways to do more things in one day, and it was "time," for me start passing on any tips that may help you accomplish that.
So if you're EVER planning on hosting an event again in your life, pretty-please, consider the 5 steps that I take before the invites go out, that may just be the reason I find the time to host as many parties as I do!
5 Steps to Planning a "Fab," Party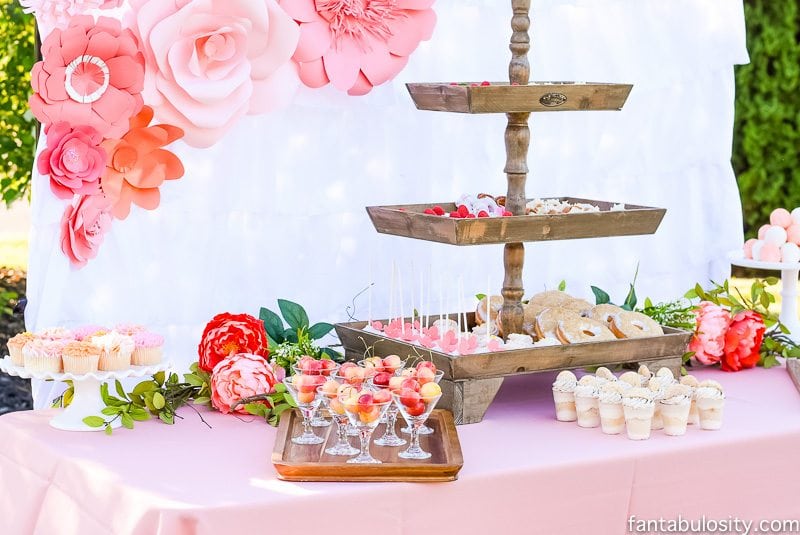 | Favorite Things Party: "In Bloom" Favorite Things Party |
1. Keep it Simple
Some people believe that when they're hosting, they have to incorporate the entire house/venue in to the party. Heck no. Pick a designated location, and make it the "wow," factor.
Hosting in the back yard? Pick a corner of the yard, and fill it with party-ness. Don't feel like you have to decorate the entire yard, deck, and patio.
Hosting inside? Keep the the dessert table in the corner of the kitchen where there's enough space for people to crowd around. Don't stress over decorating the entire kitchen, dining room, and living room. Pick a spot, and decorate the heck out of it.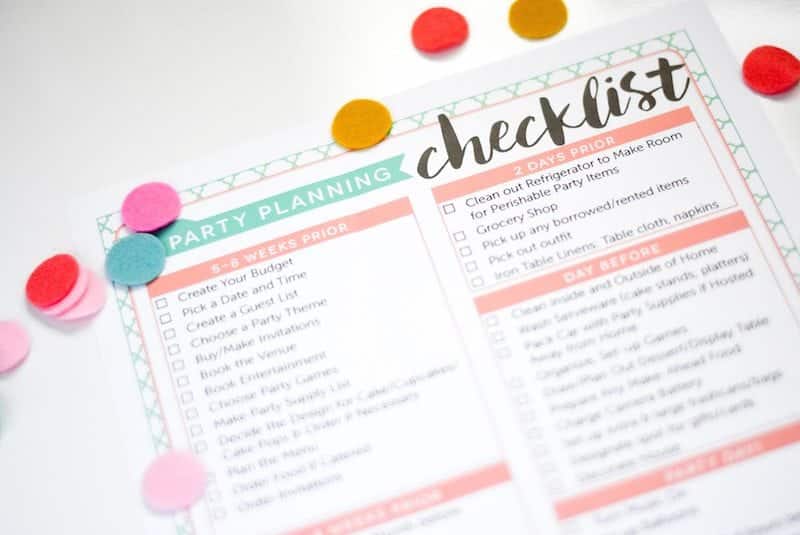 | Free Download: Party Planning Checklist |
2. Create a Checklist
I ALWAYS make a checklist for my parties. When your mind is swarming with to-do's, you're sure to forget something. It may be something as major as, forgetting to pick up the birthday cake at the bakery before they closed… or forgetting that you made the jello salad and it sat in the refrigerator the whole time everyone was eating. You can never be too detailed. To get download the FREE party planning checklist that I use to host every stinking party, head over and get the party planning checklist!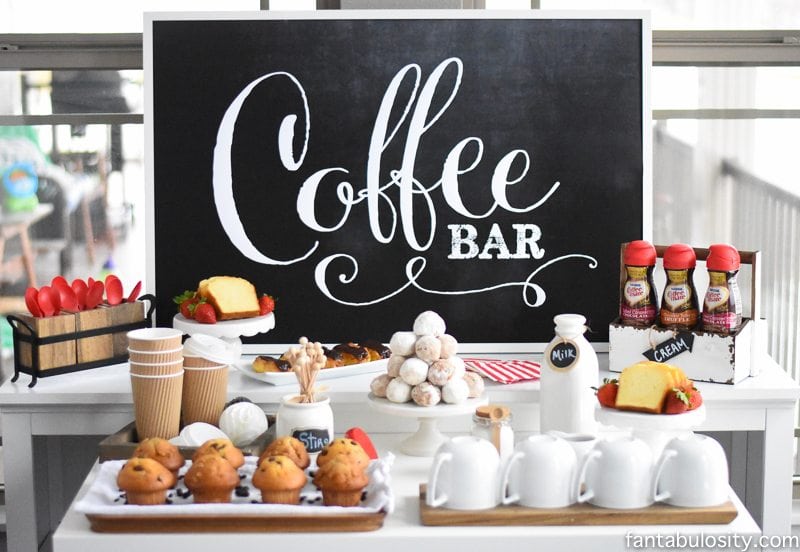 | "You've Warmed my Heart": Coffee Bar Party |
3. Pick a Fabulous Theme
I'll be honest. I spend most of my party planning time, thinking of a "theme." But it's the most important part of my party planning process. Why? Because if I'm not excited about the theme of the party, I won't be excited to plan the stinkin' party. So make sure it's something that is "easy," to color coordinate, and fun for you to shop for, and brainstorm over.
| Favorite Things Party: 2016 "In Bloom" |
4. Outsource It
Outsourcing can really save time, trouble, and labor on party day.
Not the best in the kitchen? Find someone to make the food and deliver it. A lot of restaurants will deliver with a minimum order. This way, you'll save time in the kitchen AND save time from having to go pick it up.
Don't have time to make party favors? Buy them premade on Etsy.
Does decorating, & making it look "right," stress you out? Use printables. Printables are sold EVERYWHERE online, and you can even find super cute free ones out there! Using printables, can really add "decoration," to your party without hardly any work from you!

| "Camp-In": Sleepover Party |
5. Timing is Everything
I think a lot of people always hold the standard, Saturday or Sunday afternoon party. When I'm planning a party, I tend to think outside of the box. What time of year is it? Does it get dark early? Is there a big local event going on that weekend that people may want to go to instead? Try to plan your party on a day/at a time, that you think most would be able to come. I also try to keep in mind the schedules of others. Of course, there will always be someone that can't attend, but holding a party on a Friday evening, may work better for most. They're already out and about… the adults may be ready for a cocktail after a long day at the office, and some since may have plans to go away that weekend, and hanging around for a party on a Saturday afternoon, could put a kink in their plans, resulting in not being able to come.
Whatever the reason you're throwing a party for, always remember… don't stress. Nobody likes an angry hostess!