This is a sponsored post written by me on behalf of Special K. All opinions are 100% mine.
5 Ways to Relieve Stress at Home: Simple and easy ways to kick that stress after a tough day or when emotional havoc enters your life.
Lately I've become really in tune with what makes me "tick" as a gal who's a wife, a momma, a business owner and someone who's always on the go. When life has us super busy, stress can tend to run in line with it. Through trial and error, and guidance through my professional therapy, I've nailed down 5 ways to relieve stress at home that really make a difference when I need it.
5 Ways to Relieve Stress at Home
If you've found that you're under a load of stress and you're just not quite sure how to alleviate that stress, maybe try these 5 tips to see if you feel any relief.
Punching Bag/Workout
Ok, I know right? A punching bag? But you all… this thing has taken a beating from me, countless times. It was recommended to me by my therapist a few months ago, to take a bat to this bag when I'm feeling anxiety, frustration, and when I'm flippin' angry.
I thought he was crazy, I really did. But the more and more that I give myself permission to take all of my stress out on this bag, the better I feel.
Some love to work out when they feel stressed, but for this gal, a punching bag is my go-to.
Designate an Oasis
Whether it's a small corner in your home, a closet, or a space that was built and designed for you, designate an oasis.
Sometimes I visit my oasis (my back patio that's lined with curtains and comfy seating) early in the morning before my family wakes up. Other times, it can be in the middle of the day, or in the evening to watch the sun go down.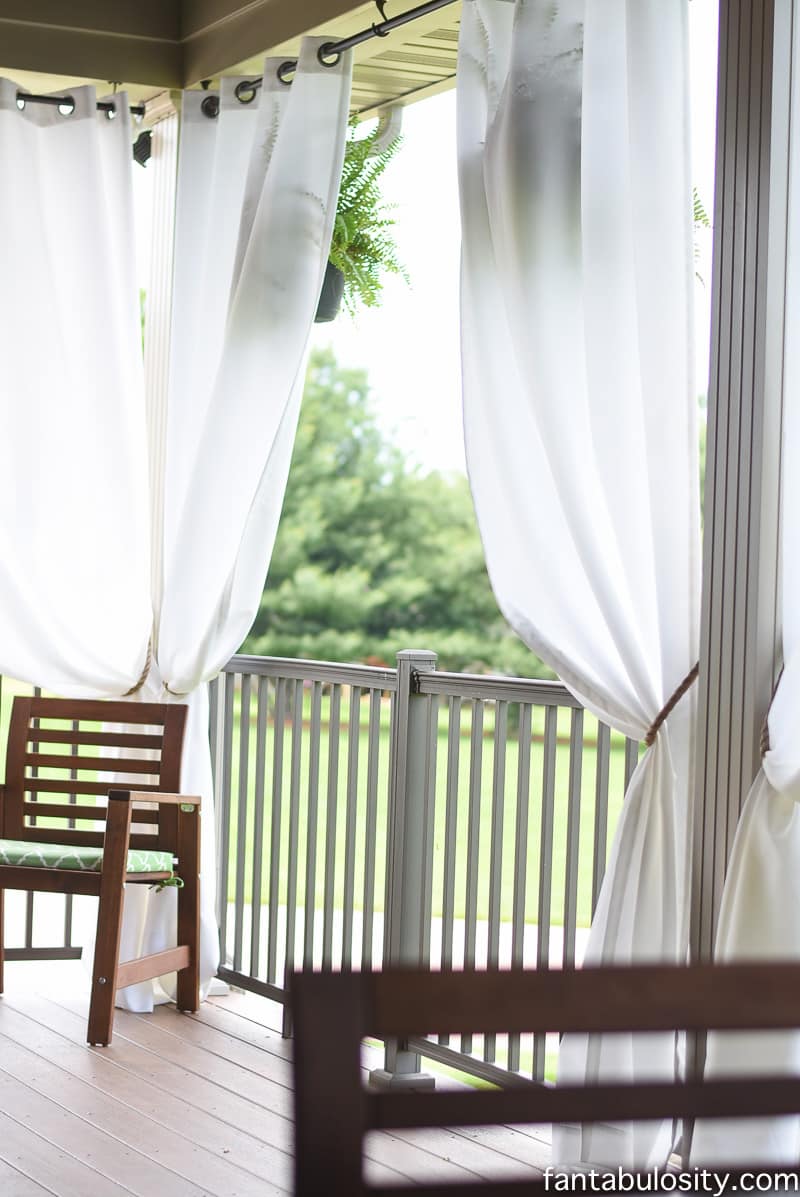 Sitting out here in the warm breeze to catch a few deep breaths, eating a snack, and flipping through a magazine, will do this stressed-out gal some good.
Right now I'm OBSESSED with the Special K Peanut Butter Chocolate Protein Bites.
Often, during the high level stressful times, I'll make a trip downstairs to my punching bag, and THEN end up on the back porch, snacking on my protein bites. I feel so much better about eating these for the protein after a huge workout with the bag.
Special K Protein Bites
I really wouldn't think that a snack with a great taste, that has 9 grams of protein, would be anywhere close to delicious, but they really are. On a stressful day where my snack of choice is the Special K Protein Bites, I know I'm getting no doubt foods that help me "own it," and I can continue tackling the day and feel so much better about my food choices too.
I love how the bites come in a snackable, on-the-go bag so I can even pack them in my purse if I'm headed out the door during my daily snack time. (Don't let me get hangry… we all know what level of dangerous that can be.)
Journal and Let it Out
I know it would be easy for me to say that "writing" is easy since I'm a blogger. So I'm not going to say that. But I will say that there's something about writing down anything that's floating around in my mind when I'm feeling stressed.
No matter what type of stress I'm feeling, whether it's an overwhelming feeling of all of the to-do's, or if I have just finished an unpleasant conversation with someone… journaling, taking notes, and writing the details of what's on my mind can relieve so much pressure.
(About those to-do's, if you want to know what I use to stay organized in my personal and business life to manage stress, finances, and overall sanity, check out my 7 Organization Ideas and Tips.)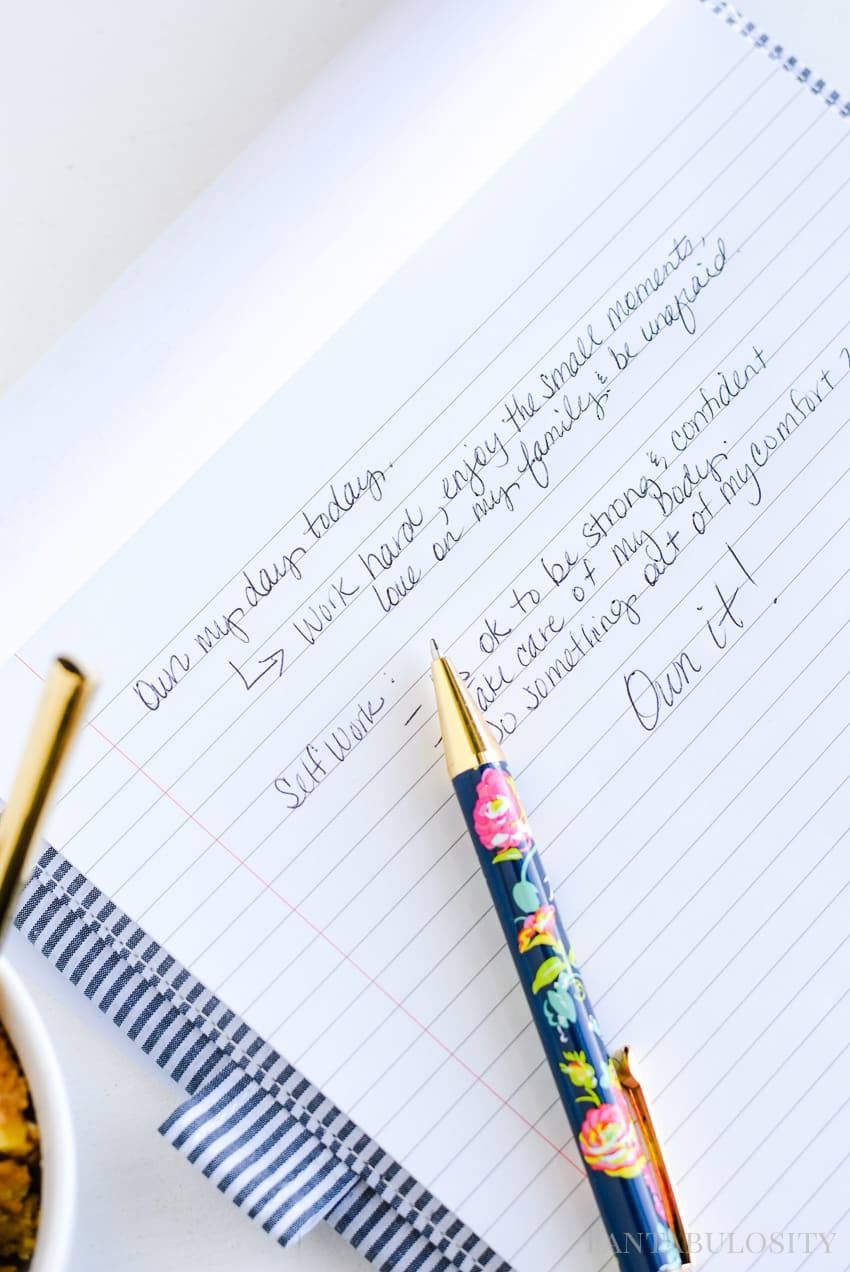 Utilize your Passion/Hobby
When I'm focused on something that I'm passionate about, let the stress subside! It's as if the stress doesn't seem so overwhelming when I sit down to do something that I love. For me, it's blogging. (I'm just super lucky to be able to call my passion/hobby, my business now.)
So if there is something in life that makes you smile, or you feel a sense of relief when you surround yourself with it, I really encourage you to utilize your passion/hobby to see if you can relieve some stress during that time.
Take a Bath/Shower
Ahhhh, what is it about a warm bubble bath or a steamy shower that can relieve some stress? The warm water relaxes the muscles, the steam clears the senses, and the aromas can easily give an immediate sense of relief.
If you're feeling tense and stressed out, hop in the shower or take a bubble bath and let the worries push aside. Sometimes when we're forced to put our phones and other technology down (which we have to do to get in to the bath/shower) all we can do is "THINK." Sometimes, thinking is the best medicine to come to a solution for whatever may be causing us stress.
Those are my five favorite ways to relieve stress at home. Now, maybe for another day we shall come up with 5 ways to relieve stress AWAY from home?? I'm already thinking: Spa, Beach, Shopping… right!?
So if you're finding yourself stressed today, I really hope that something here works for you.
What do you do to relieve stress? Let me know in the comments below! I love hearing from you all!