The bags under my eyes were getting darker and darker.
The cups of coffee weren't doing what they used to.
My kids weren't getting the attention I wanted them to have.
Things were spiraling out of control.
Fantabulosity was growing, and I could no longer handle the things I wanted to handle, due to running out of time, or the lack of knowledge on how to create what I needed. Things like:
• A new logo
• A new one-pager that explained who I was, so I could "pitch," to big name brands.
• Getting all of the marketing material lined out for my speaking arrangements.
One night, a frazzled-stressed out me, looked at my husband with a look of
"I'm so excited, but I have so much to do," kinda look.
He ever so gently grabbed my hand and said,
Honey, it's time to get some help.
Still to this day, I hope he meant "help with all of my blog work load," and not "help," as in, "time to check in to a mental hospital," kind of "help." 😉
So I took his advice. And now… I share it with you, because I don't want you looking like I did. Ain't nobody wanna look like dat. 🙂
And if you own your own business, you may wanna hear what I'm getting ready to say.
If there's anything that I tell the new bloggers in my classes & focus groups, or other bloggers looking for a "boost," with their blog, is to outsource the things you don't particularly like doing, or don't feel like you "can," do, to your fullest potential.
And woah… what a difference it can make. It not only relieves some stress for you, it encourages you to push forward, because you now have new and exciting things to pursue.
So What Business Items Can You Outsource?
Well, it depends on the person. But for me, some of the items were:
Your "Look":
I can't tell you how many hours I spent, sitting… thinking… drawing… and STILL could not come up with an idea for a logo. It took hiring someone to come up with something that resembled, "me." Sometimes, having a fresh set of eyes, can make a world of difference! Turns out, I also made a new BFF during my logo design process. Andrea, with Arco & Associates is crazy fabulous. We still chat, just because. Love those kind of connections.
Marketing Material:
Media Kits, Bio Sheets, Power Point Slides, Business Cards, whatev.
It's funny. I write for a "living," but when it comes to talking about myself in a "professional," way… I really struggle. Probably because I can't use words like, "ya'll." So having someone else take bits and pieces of what I do, know, and love… and taking them and making them in to something fabulous, is well worth the outsource.
You may be thinking to yourself:
Jessica, I just started blogging. I don't have that kind of money to pay right now.
But think outside the box. Do you have a friend or a family member that is super creative, who would be willing to trade services? Say, your BFF is crazy awesome at writing. Offer to watch her kids one Saturday night while she has a date night with her hubby, if she'll write up a fancy bio on you. 🙂
Photography: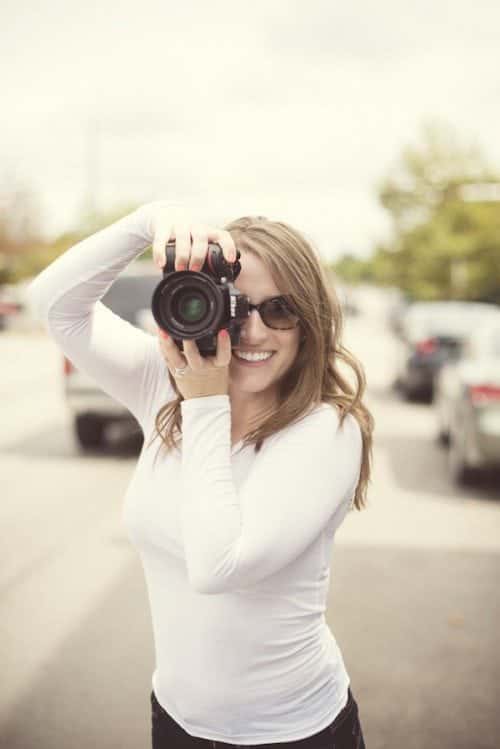 Photography can really intimidate some business owners. But in today's online world… photography can really capture an audience. Big, beautiful, bright photos are highly desired… and outsourcing this, could really improve your "look," online. Have new head shots taken. Reach out to see if someone would like a part-time gig, taking photos of your recent projects. If you're a blogger, maybe you could create a post about THEIR business for exposure, in exchange for photos.
Home Chores:
I know hiring a house cleaner, someone to mow your lawn, hiring a full-time nanny & a personal chef isn't always practical. I get that. But if you have a deadline coming up, that you JUST can't risk being unprepared for, it may be time to think about finding someone to take a little off of your to-do list.
• House Cleaner: You could possibly see if you know someone who may want to come in and help you get caught up on housework & laundry. But be prepared, you could get addicted to that kind of help. 😉
• Lawn Care: Maybe your neighbor wouldn't mind mowing your grass for you, since you dog sit for them when they go out of town.
• Nanny: Maybe you just need one day to really knock out a few tasks, without be distracted by the kiddos. See if a family member wouldn't mind watching the kiddos for a few hours after they get out of school. Or that teenager down the road that may be looking for a little extra cash.
• Private Chef: Let's get real. That's just not going to happen. But I will tell you that it's a-ok for take-out to be on the menu every night before your humungo deadline coming up. 😉
Let's Get Technical:
…or not.
I can't stand the technical "stuff," behind the blog. Virus protection, how to speed up a site, how to back it up, etc. So I outsource the technical aspect of blogging, so I can focus on what I do love to do. Write and take photos. No matter what business you're in, I'm sure there are "technical," things involved whether it be online tasks, or installing an alarm system in your brick & motor store. Have someone tackle the technical, so you don't have to, and you can focus on what makes YOU money.
& more…
Really, I could go on and on with all of the things that you could outsource. If there's anything I have learned, it is that there is always someone out there that's willing to do what you don't want, like, or have time to do.
Outsourcing can really be a life changer. Heck, a game changer. The minute I hired someone to manage some of my marketing needs… my business took off like a rocket.
Don't be afraid to "let go," and let someone run with their ideas and knowledge. You may be surprised how freeing it can be.
Want to Know More about Blogging?
For more inside secrets I have revealed of the blogging world, you really need to read my:
Or if you're just starting out, or even thinking about starting a blog, you don't want to miss my post:
5 Steps on How to Start a Blog
Thank you so much for stopping by… I love you for that.
"Hover," over the image below and click the "pin," button so you can save this for later to remember how to outsource your business!
Until next time,
xoxo