Affection in a Marriage: My Husband/Wife Isn't Affectionate Anymore. "How do I make my husband want me?" It's something we're asked about SO often!
Oh friend, first and foremost, I am FAR from a therapist or marriage counselor, but rather a potential friend that cares and wants to share what we've learned along the way in our marriage counseling, in hopes that it could help with something you may be struggling with.
One of my all-time favorite things is receiving a Facebook message/email from someone (man or woman — yes, men will reach out with a thank you, or "I totally get it," from time to time too) saying that something we said helped them look at something a little different or brought some peace to their life.
You May Also Love This Marriage Talk:
"My Husband/Wife Isn't Affectionate Anymore"
Something we hear, or are asked often, is:
"My husband/wife isn't affectionate anymore, what do I do, and how do I make him/her want me?"
I think it's safe to say that in every relationship, there are times where things can get "comfortable." That's more than likely why the phrase "honeymoon stage" came about.
Life can get busy, stressful, and things can get "comfortable." It's super important to work on our marriages/relationships in so many ways. (The romance department, communication department, parenting department, etc.)
You know, if you think about something in your life that you practice and try to improve often (i.e. eating healthy, playing a sport, cooking, a hobby that you're always aiming to be better at) and look at how much time and dedication that we put in to those things… it makes us wonder:
"Why don't we do this for our marriage and our relationships too?" Right?
It takes work, practice, and intention. So consider yourself in the right place because you wouldn't be here reading this if you didn't want to work at it, practice, and have the intention to improve it. I'm so excited that you're here.
You Can't Change Anyone
Well if there is ANYTHING that I've learned through therapy and counseling, it's that I have to stop wanting to change someone.
Folks, nothing that we say or do can change someone. But do you know what we can change? Ourselves, and our mindsets. (Cliche and foo-foo, right?) But for real, when you truly focus on the reality of that, it will become easier to comprehend, and easier to take the next step.
So with the question, "How do I make my husband want me?" I truly respond to that with, "It starts with you."
It Starts with You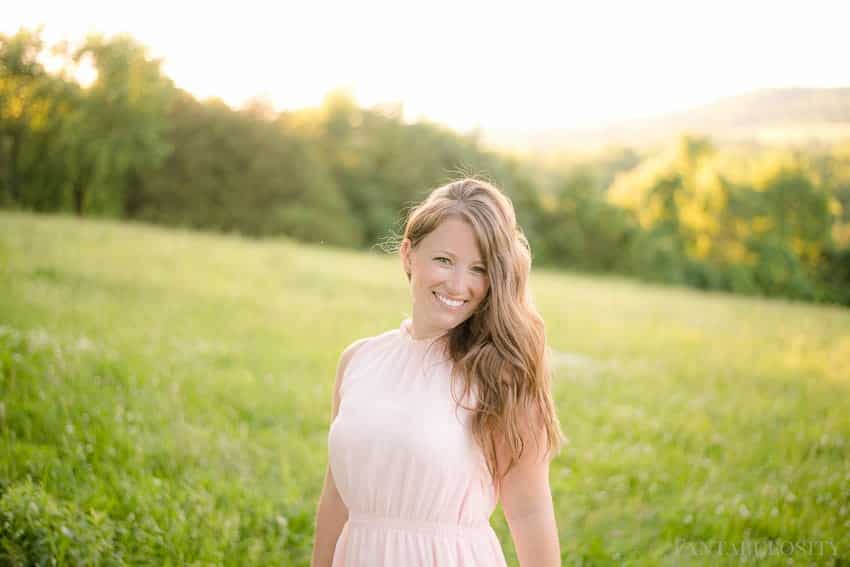 …with her…
…with him…
Don't Hear Me Incorrectly…
No, I don't mean it starts with you because you need to go buy a new sexy outfit, lose some weight, or that something is WRONG with you. I just mean that the entire question begins with you, and what your mindset around that currently is.
As my husband said in the blog post "What to do when your Husband Doesn't Come Home"
Did you know that whatever may be keeping him away from home, may be something HE's going through? Don't assume that it is your fault.
The same goes for this. Did you know that whatever may be keeping him from being affectionate may be something HE'S going through? There are more details on this over there, so it may not hurt to check that out too.
Or perhaps you saying that he's not affectionate anymore may be something that you're telling yourself, and it really isn't factual or true… but in reality, he is… or he's trying to be? When you become in tune with your mindset of what the reality of the situation at hand is, YOU may have a whole new outlook on what "the problem" is. My therapist told me something the other day that has officially STUCK in every aspect of my life.
Having problems is not the problem. How you DEAL with it is the problem.
Comparison Can Be Evil
Now saving most of this for another blog post one day, I briefly want to touch on how we compare our marriages to others SO much. It's a trap that I get caught in almost on a weekly/if not daily basis in our marriage. I find myself listening to the little voice in my head that says, "Must be nice that her husband did that for her."
(When in reality you have no idea what just went on in their marriage. Maybe he did that for her because of something he did earlier that wasn't the best. Or maybe that they've put in 15 years of marriage counseling and he's learned along the way what really tickles his wife's fancy. Or, it's all a cover-up and it's something that she puts on social media to make her life look perfect to others because she's insecure about something in her life.)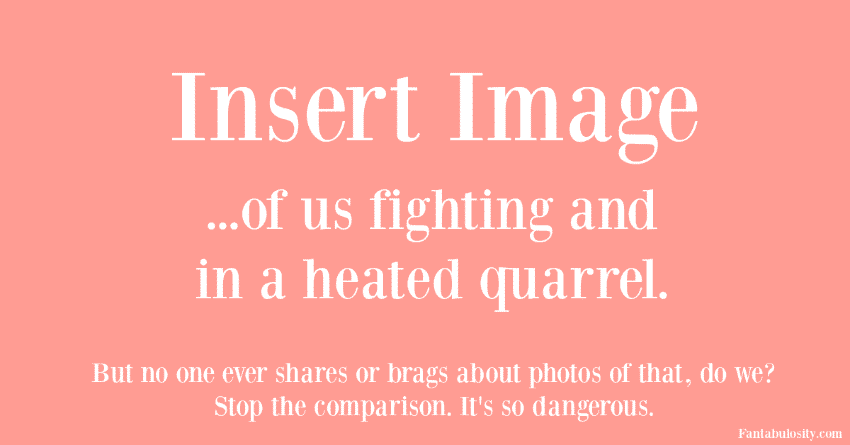 So I made that brief mention of comparing our spouses to others because that trap can have an auto-response in our brains that says "My husband really sucks at affection because he didn't do that on Valentine's Day like her husband did." Totally canceling out all of the other goodness in him, just because of one particular comparison.
First Steps?
••• Well I'd say your first step was becoming aware that you see a change that you want to take place in your marriage. Congratulations! So many go through life just living day to day with whatever life throws at them. But you… you care enough to want to make things better. To want to improve something SOOO important in your life; your marriage/relationship.
••• Next, I so encourage you to reach out for professional counseling.
But Jessica, he'll never go. You don't understand.
Yep, I hear you. I hear you so loud and clear. But if you just said that to yourself, please do me a favor and re-read the section of this blog post titled "It Starts with You." Make yourself an appointment. He/she doesn't have to be there with you. You never know… you may just find that during your therapy and counseling sessions that you have a whole new outlook on things, and that alone will change "the problem" you are facing. You also may find that your partner sees what kind of happiness, and new outlook that you have on life since starting counseling, and that will entice him/her to go with you. You'll never change someone. Start with yourself, and reach out for guidance and help.
That affection may just shine through and be stronger than it has EVER been, if we focus on the reality and ourselves first. Maybe our spouse is waiting for us to be more affectionate first…
I truly hope that something here has helped in some way. Please, as always, ask away with questions in the comments below! Or, if you have a story or advice that you'd like to share… we'd LOVE to hear it!
The Fab Society
If you're here for the first time, then I MUST tell you about our FREE Facebook group where we chat about topics like this often.
We chat about topics in life that are sometimes the toughest: Marriage, Finances, Parenting, Productivity, Self-Improvement, and so much more. You'll find videos where I tackle topics like the one you just read: