This post has been sponsored by Mott's®, NABISCO, and Ziploc® brand. All thoughts and opinions are my own.
Avoid the Lunch Time Blues: Moms of school aged kids, let's keep things simple but fun for the kids by using handy containers and delicious snacks for lunch!
Hey you mom of a school age kiddo!
I totally get it. We start the school year thinking that we're going to have it all together and become the most amazing mom ever, by sending a lunch to school that makes all of the other kids envious.
But mom, making lunch for your kids doesn't have to be overwhelming and complicated. If you want to, get creative with one item in the lunch box, and round out the rest with easy grab-and-go snacks! Packing an entire lunch doesn't have to drain your creativity fuel tank every day. I'll show you a cute little lunch idea doing just that, below!
Bento Lunch Box Idea
When I visited Target last week to buy school supplies for my soon-to-be kindergarten kiddo, I found the coolest ZIPLOC® brand containers, to snag for school lunches. "Bento boxes," are all the rage, and I love how the dividers help keep things in place. Soggy bread is a negative nelly. The last thing that you want is your child going to lunch with soggy bread and the creative packaging with a bento box can help prevent the lunchtime blues.
In this bento lunch box idea, I included 2 turkey club sliders (2 mini slider rolls, with 1 slice of turkey, bacon, tomato, lettuce, and 1 teaspoon mayo on each), 6 celery sticks, a Teddy Soft Bakes Soft Baked Filled Snack, and a Mott's 100% Apple White Grape juice pouch 6.75 oz.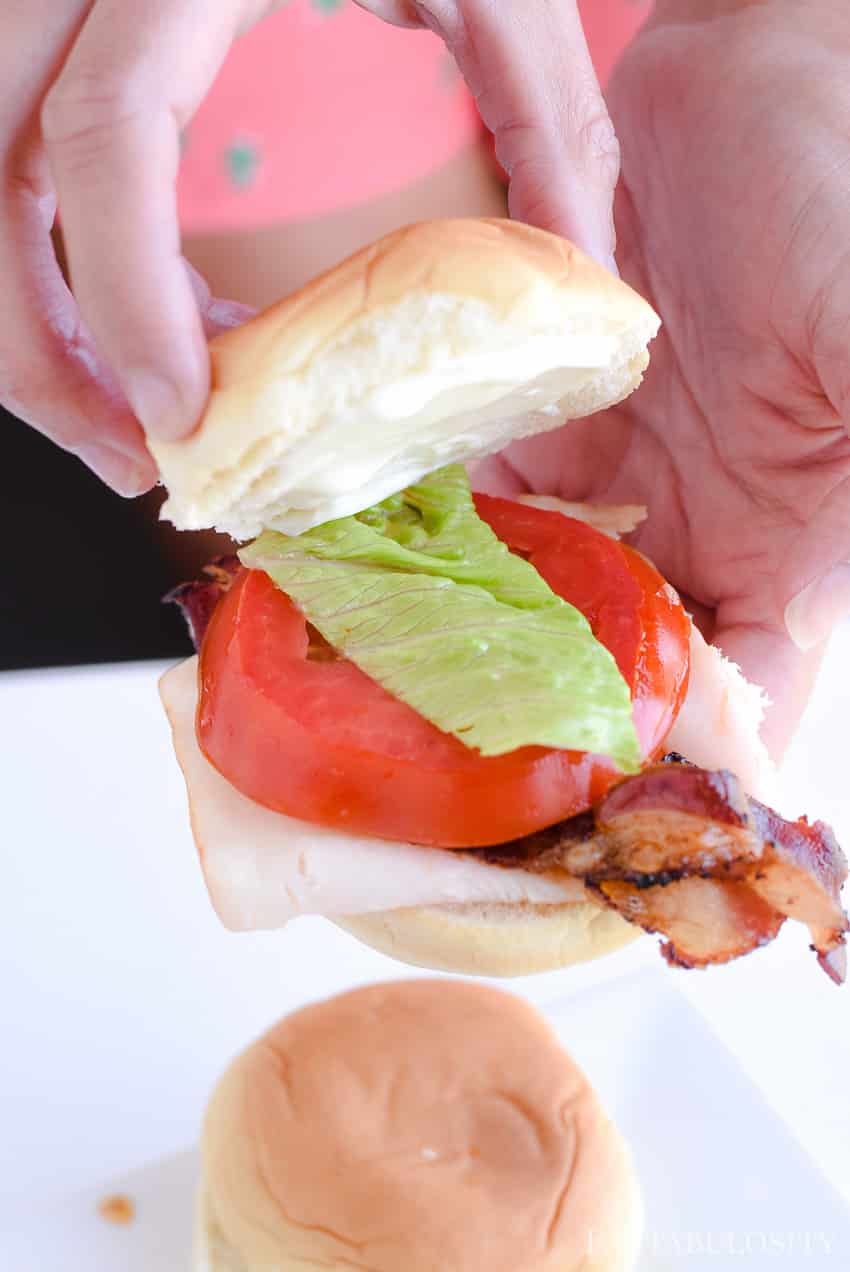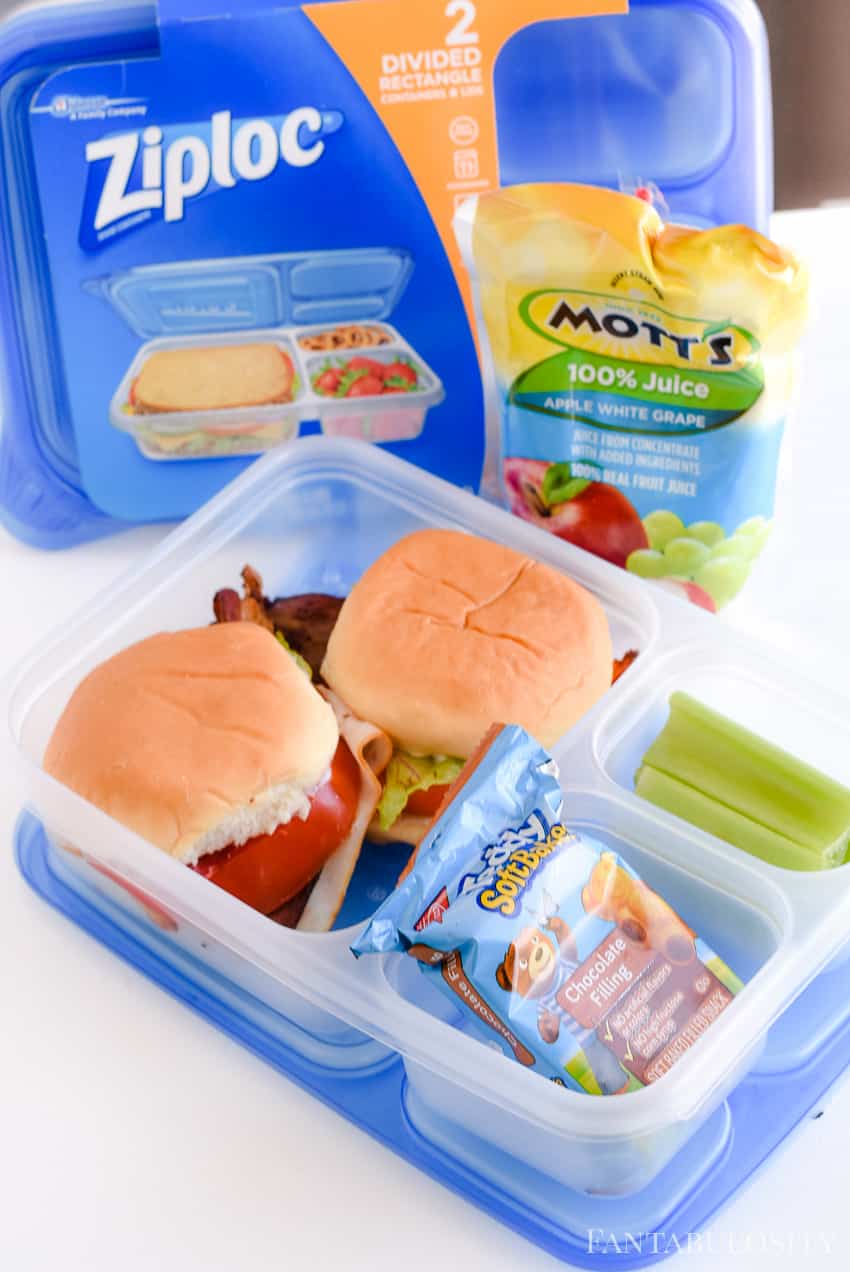 Fun Factor
I'll never forget when my mom surprised me with little notes of encouragement and "I love you's," in my lunch boxes while in school. It meant so much to me, and I want to carry on that tradition with my kids. My oldest loves a good chuckle, so adding a small "I love you" to his lunch box, with a little silly googly-eye, will be right up his alley!
Make sure to also see my school lunch planner to help plan school lunches!