Blog Income Report: August 2016 | Showing you the truth behind Fantabulosity's income, and breaking it down, to show you how I make money blogging.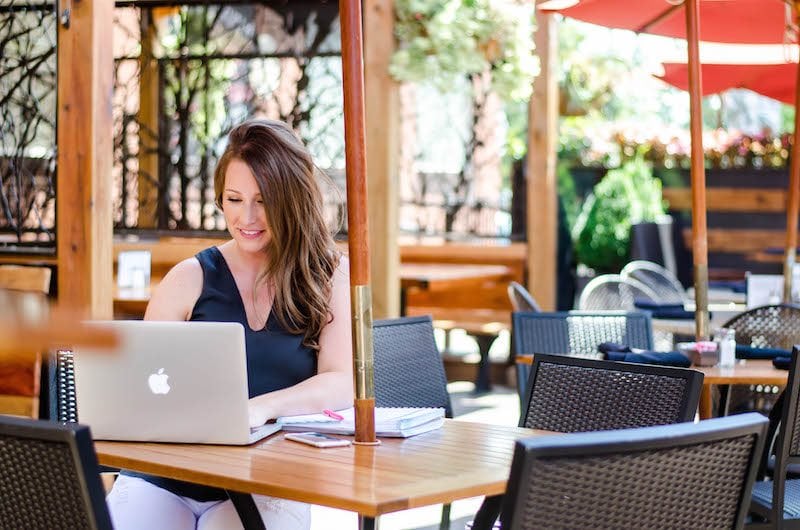 Blog Income Report: August 2016
I'm a little late this month on sharing my blog income for August, so please pardon my tardiness! I've been a bit busy around here, preparing for the Inspired Retreat that I'm speaking at, and a full load of sponsored posts. I love the Fall, because you can really fill up your editorial calendar with brand-sponsored work. A lot of big brands will spend a lot of their marketing dollars in the Fall season to prep for holiday campaigns!
If you saw my income report last month, you know that I include the actual income that was generated & created for the month, AND the future work that I have nailed down for the future month. I think that's super important to break down and consider as well, because it's work (income) that is shored up for the next month, that you can start planning financially for.
Take a look at this month's income report and then below, I'll go in to detail about why some of it, is the way it is!
Eeeeek! I MAY be super excited to see that "$9,232.33, grand total" number for this month, because it's the highest total I've ever seen here at Fantabulosity.  The sponsored posts and content that I shored up for September is jam packed full of fun and exciting things, which sends me over the moon! Put it this way… my husband is already even saying,
Now wait a minute… this means that we can do "X," now, if you average that amount every month."
But although I love hearing those words of acknowledgment and encouragement from him, a big part of that total is for a major partnership that may not be there in October, or any month after. So we will just appreciate the big spike in income and keep truckin' on.
Let's break it down…
So last month, I generated an income of $4065.29, and this month, I only generated $2,582.33. "How is that possible," right? Let me explain…
I decided to cut back on working with brands for the month of August, for two reasons…
I need to spend an ample amount of time, preparing for my speaking engagement at Inspired Retreat for September. Working on presentation slides, and coming up and crafting gifts for all of the attendees.
I wanted to create a lot of non-sponsored post content that I had been building up for a long time. (Hot Dog Week, Cream Cheese Toffee Pumpkin Bread, BBQ White Queso Nachos… apparently I liked food a LOT last month.)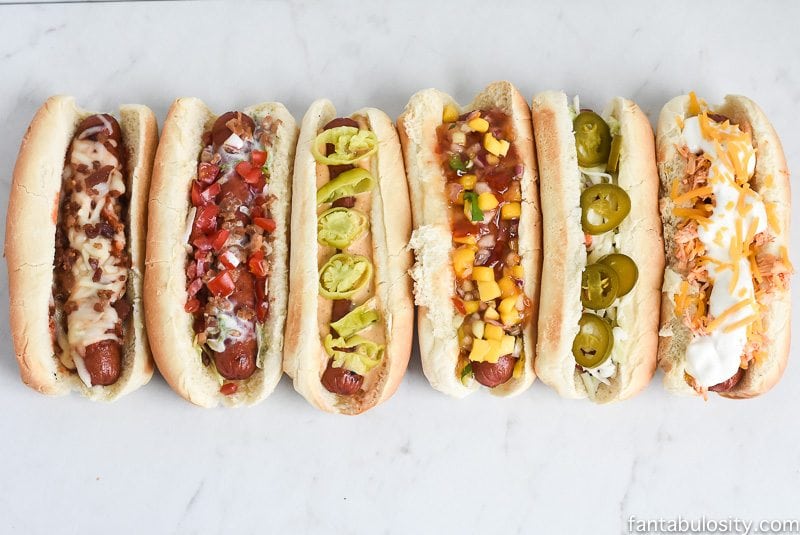 My Bread & Butter
After looking at last month's and this month's income report, it's no secret that sponsored post work is where I generate the most income. This MAY or MAY not be your bread and butter. You may find that most of your income is coming from affiliate commission, product sales, or whatever category you prefer.
I'm a firm believer it can be where you choose to focus the most. I thoroughly enjoy working for brands, so I choose to amplify that income stream. I spend very little time maximizing the potential of affiliate income, (just look at my whoppin' $1.25 that I made last month with affiliate marketing) and that's because I'm not passionate about it, and it's just not my cup of tea.
$100,000/month?
Have you ever seen those BIG income reports? I'm talking like $100,000+ a month income reports that some bloggers are making? More times than not… when I see those, I take a look, and it seems that they're making a huge income off of affiliate marketing, and it's from referring readers to use a certain "host," or digital software. Sometimes those affiliate commissions can get crazy huge. Like… $100 a referral, crazy. There is NOTHING wrong with that.
But for me… I could recommend those types of platforms often, and could potentially make commissions like that too, but it all goes back to my favorite word, "passion." I'm not passionate about always trying to sell someone to use the same software I use, or the same host. I'm passionate about throwing parties and working with some of my favorite brands.
If Fantabulosity was a blog that constantly taught people how to set up a blog, make money online, and recommended certain online platforms, then I may be showing you bigger income reports. But I don't. And I'm ok with that.
EXPENSES?
Now… YES, there are "expenses," to owning and operating a blog. Why didn't I include those on here? Mainly because I truly feel that each blogger is different. For me, I would rather outsource some of the "tech," details, some of the copyrighting details, etc. So I'm willing to pay more than some bloggers, for those types of things.
I would rather spend more time with my family, than sit on my computer in the evenings, working on the parts of blogging that I'm not "in love" with. So where I am willing to spend money in some areas, you may not be. You may LOVE the tech side of blogging, and want to do it yourself. (Hence, save money.)  So I feel that by showing my expenses in blogging, it may give a "false," perception of what could actually be accomplished.
Just remember when blogging, you'll have the "musts," of expenses. Things like, "hosting," "subscriptions," for a newsletter, etc.  But those all depend on what types of plans that you want, and what fits YOUR blog size and preference. Honestly, I feel that someone could own and operate a blog for next to nothing in the beginning. As you grow, your expenses may too… but as in any business, it takes responsibility of planning and deciding what is best for you business wallet.
Do YOU Want to Make Money Blogging too?
I heard that A LOT, in the first couple of years of blogging, and was constantly asked if I could help. So to fill that void, I created an online — at your own pace — "course" (fancy word for: I created videos showing you exactly what companies and websites that I use to make an income blogging), to help you get to the goal line faster than I did in the beginning… when I had to spend countless hours researching, and begging others to just give me a little bit of info, on how they did it.
You can get the course here, and since you're reading this post, I can't help but think that you're super serious to get started on making money with your own blog.
Or… if you haven't started a blog just yet, but would LOVE to explore the idea of blogging, you can read my post: How to Start a Blog in 5 Easy Steps, & hit the ground running!
Until next month,