Blog Income Report: July 2016 | Showing you the truth behind Fantabulosity's income, and breaking it down, to show you how I make money blogging.
Blog Income Report: July 2016
I'm often asked:
Jessica, how does this even work? How do you make money; sharing recipes, showing photos of your house, and throwing parties?
I love this question. It's a loaded question, but I love it. It's not because I love talking about myself, or how I make money doing what I love… it's because I get to see the looks on the faces of those that ask, when I tell them all of the incredible ways that it can be done. More so than not, people are floored that you can make money online!
One of my favorite bloggers, Abby at Just a Girl and Her Blog, started doing income reports a while back, and I just thought it was the greatest thing. She allowed us to take a look in, at how she (and her husband) make money with their blog. I adore how she is open and honest, and gives it to us straight. So me… I wanted to do the same for you all. I'm open and honest with about everything else here, so why not fill you in on the income side of things, as well!
Alright… let's break it down…
So for the month of July, Fantabulosity generated an income of $4,064.29, and so far, for the month of August, I landed sponsored posts totaling $1400. (Totaling: $5,465.29)When chatting about my income reports, I always like to include the "jobs," or "work," that I have nailed down for the upcoming month(s) as well, because I like to celebrate any victories that come along!
Expenses?
Now… YES, there are "expenses," to owning and operating a blog. Why didn't I include those on here? Mainly because I truly feel that each blogger is different. For me, I would rather outsource some of the "tech," details, some of the copyrighting details, etc. So I'm willing to pay more than some bloggers, for those types of things.
I would rather spend more time with my family, than sit on my computer in the evenings, working on the parts of blogging that I'm not "in love" with. So where I am willing to spend money in some areas, you may not be. You may LOVE the tech side of blogging, and want to do it yourself. (Hence, save money.)  So I feel that by showing my expenses in blogging, it may give a "false," perception of what could actually be accomplished.
Just remember when blogging, you'll have the "musts," of expenses. Things like, "hosting," "subscriptions," for a newsletter, etc. But those all depend on what types of plans that you want, and what fits YOUR blog size and preference. Honestly, I feel that someone could own and operate a blog for next to nothing in the beginning. As you grow, your expenses may too… but as in any business, it takes responsibility of planning and deciding what is best for you business wallet.
Intrigued yet!?
Yay! That was so fun, and refreshing!!!
I love being totally honest and open with you, about how this blogging "thang," works! If you've followed me for a while, then you know that Fantabulosity started as a hobby, and then turned in to a business.
As a mom of two little boys, being a stay at home was my lifelong goal. But in the beginning, I quickly found myself longing for a creative outlet, to be able to share the things that I love, and be able to communicate with others from all around… even if I was still in my pj's and on the couch at 1:00 in the afternoon during nap time.
Once I found out that I could possibly make an income by doing what I love, staying at home with my kiddos, working oh… let's say, 20 hours a week… I was hooked. Now, Fantabulosity has grown in business, and my husband is now even asking:
Ok, how do I do this. Teach me. Let's be a blogging power team.
🙂 I'm not going to lie… it's pretty cute to hear him say that. But shhh, don't tell him I told you.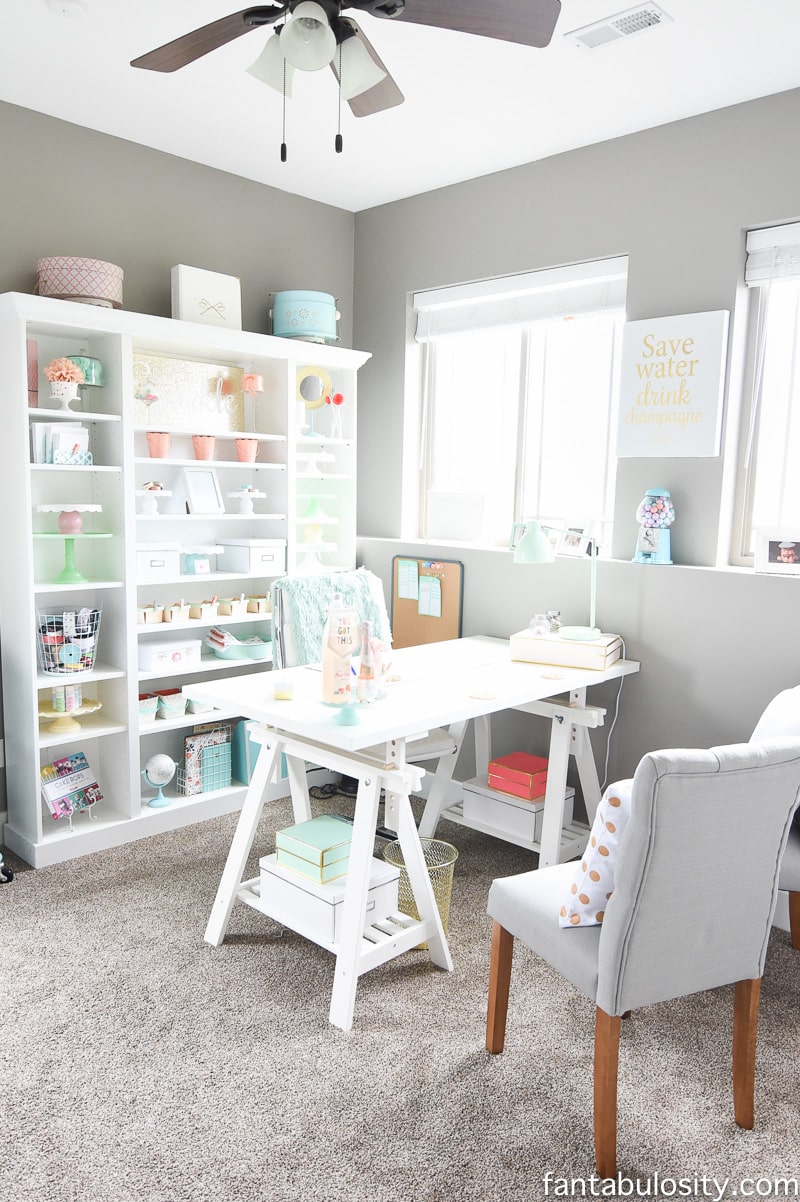 So can YOU make money blogging???
Oh absolutely. I created an online course (fancy word for: I created videos showing you exactly what companies and websites that I use to make an income blogging), to help you get to the goal line faster than I did in the beginning… when I had to spend countless hours researching, and begging others to just give me a little bit of info, on how they did it.
You can get the course here, and since you're reading this post, I can't help but think that you're super serious to get started on making money with your own blog.
Or… if you haven't started a blog just yet, but would LOVE to explore the idea of blogging, you can read my post: How to Start a Blog in 5 Easy Steps, & hit the ground running!