Blog Income Report: September 2016 | Showing you the truth behind Fantabulosity's income, and breaking it down, to show you how I make money blogging.
Blog Income Report: September 2016
Now that I've been sharing my income reports (see my very first income report) for a while now,  you probably know that I include the actual income that was generated & created for the month, AND the future work that I have nailed down for the future month. I think that's super important to break down and consider as well, because it's work (income) that is shored up for the next month, that you can start planning financially for.
IMPORTANT: Please keep in mind that I do not include expenses in my income report. I do this for a few reasons.
Everyone's expenses can/will be different. For instance: I choose to employee a Virtual Assistant to help me with some items, so I can spend more time with my kiddos, and work on blog related items that I'm passionate about.
Blog expenses like hosting, newsletter subscriptions, software, etc., can vary from each blog, and each bloggers preference. For instance: some newsletter subscriptions are free up until a certain amount of subscribers. Or hosting for example… can be VERY affordable, but I choose to have a large package, to gain some of the benefits.
So just like with everything else in life, income/expenses can vary per blog/business. However, blogging can be one of the most affordable start-up businesses, in my opinion. As your blog (income) grows, your expenses may too… but it's all about the checks/balances.
Let's Break It Down:
Take a look at this month's income report and then below, I'll go in to detail about why some of it, is the way it is!
Eeeeeek! You all, it was my highest month of income EVER. I made $8,193.05 for the month of September, and lined up $2450 for the month of October, bring my income report for the month of September to $10,643.05.
Now, please know that I did land a sponsored opportunity for a company that paid an exceptional amount for a project that I'm doing for them. Those don't come around often for me, and I do not anticipate having that type of work every month. (But oh how that would be nice, right?!)  So I'll go ahead and predict now, that my October 2016 income report will be less. But you know what? That's completely ok with me. I so adore blogging, and the fact that it started as a hobby, and is now an extra source of income for my family, makes me giddy.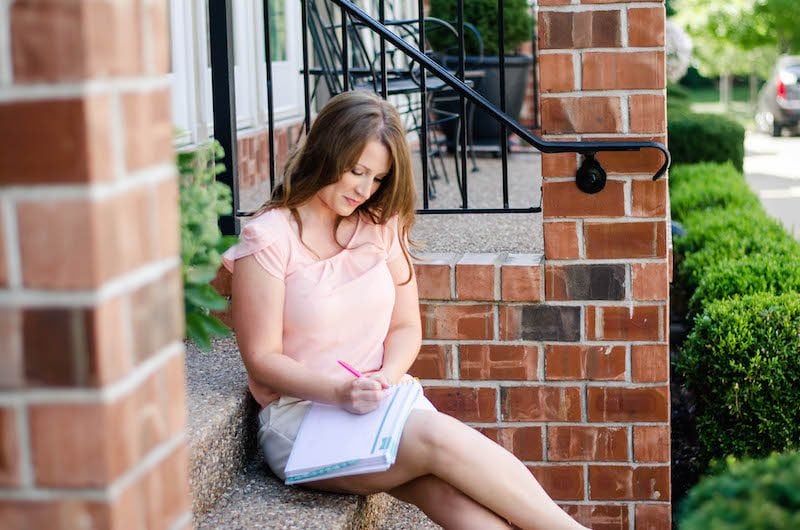 SO CAN YOU MAKE MONEY BLOGGING???
Oh absolutely. I created an online course (fancy word for: I created videos showing you exactly what companies and websites that I use to make an income blogging), to help you get to the goal line faster than I did in the beginning… when I had to spend countless hours researching, and begging others to just give me a little bit of info, on how they did it.
Or… if you haven't started a blog just yet, but would LOVE to explore the idea of blogging, you can read my post: How to Start a Blog in 5 Easy Steps, & hit the ground running!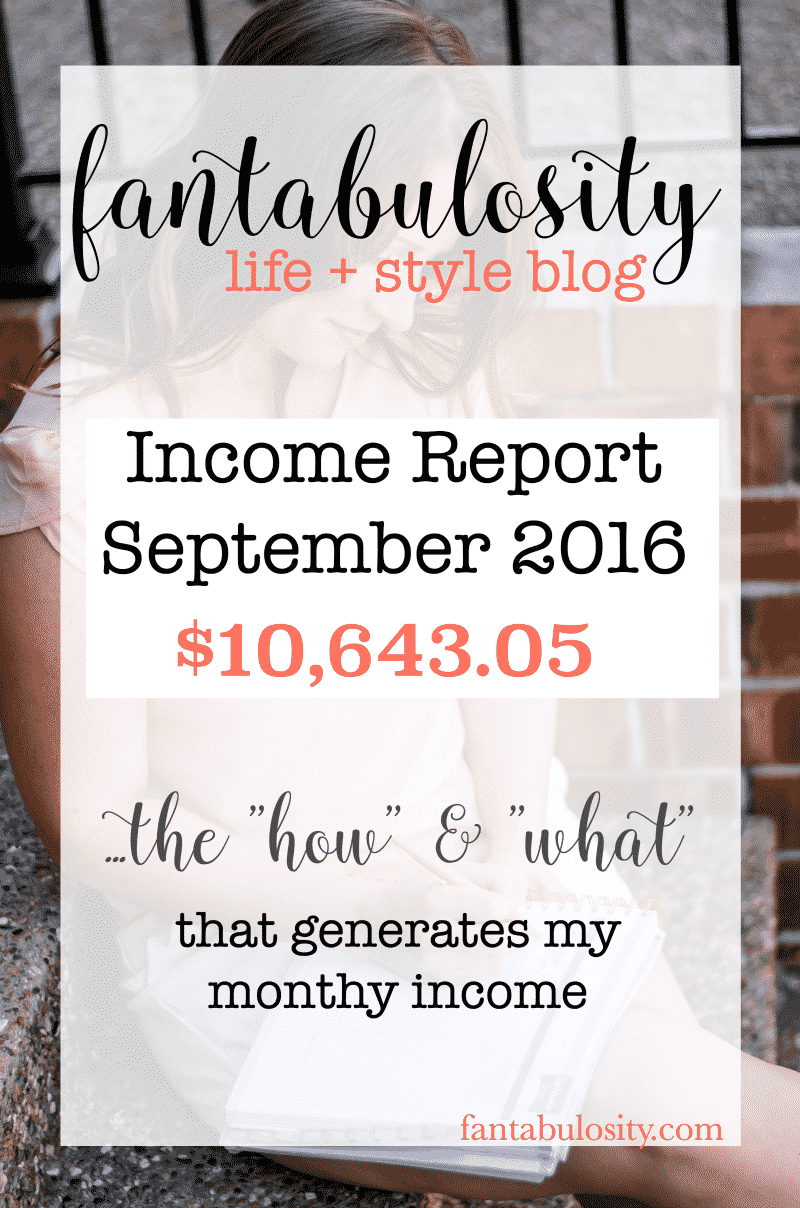 As always, thank you SO, so much for following along in this journey. If it weren't for all of you, I wouldn't be able to do what I love for a living. You all help make this possible, and for that I am every grateful.