Blog Post Ideas for a Lifestyle or Personal Blog: for the days you're in a rut, or if you're just starting out with your lifestyle blog, here are ideas to get the ball rolling!
Blog Post Ideas for Lifestyle or Personal Blog
When I first started Fantabulosity, I don't really remember struggling with what to write posts about because I just remember living life, and writing about whatever I thought may be helpful for someone else. But over the years I've been asked time and time again,
"How do you come up with blog post ideas?"
and I always answer with the same thing,
"Oh gosh… I just blog about whatever I'm doing or feel like blogging about."
Now if I had more of a niche blog, than a personal blog, I don't think I could get away with that. But the fact that I started a "lifestyle blog", does give me the opportunity to write about a lot of different things. And if you have, or are wanting to start a lifestyle blog, then you can do that too! It's your blog… and you can do what you want!
List of Blog Post Ideas
Here you'll find a list of blog post topics and ideas that I came up with to give you a head start for your own blog, or to inspire you when you're drawing a blank.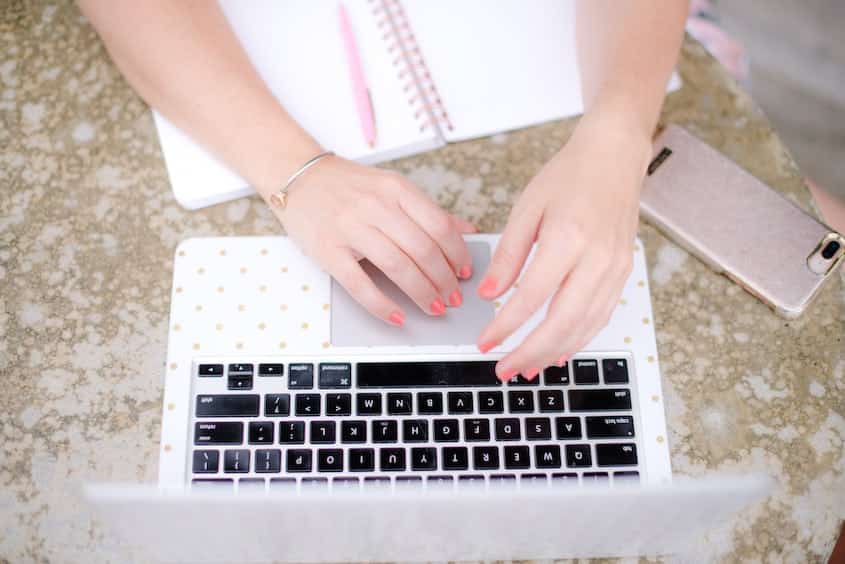 Personal Life
marriage tips and what works for your marriage
parenting toddlers
the potty training trick that worked
moving into our new home
something I learned at church
mental health and how working on it can change your life
how to get the most out of the holidays with your family
game night and why our kids love it
Food/Recipes
easy recipes
gourmet recipes
low carb recipes
kid recipes
recipe for two
pantry staples
family favorite recipes
date night meal ideas
meal prepping for a week
how to make and store freezer meals
favorite food items to buy from Aldi, Walmart, Target
spices to keep on hand
Home Decor
how to decorate bookshelves
how to create a retreat-like master bedroom
bathroom decorating and storage
how to decorate your front porch
staple pieces every home should have
favorite stores to buy home decor
why less is more for home decor
how to decorate a small space
favorite home decor on Amazon
Organization
how to organize your pantry
3 ways to organize under your bathroom sink
tips to get a handle on toy organization
desk organization ideas
meal planning and grocery shopping tips
organization supplies must-haves from a dollar store
how to organize your bedroom closet
how to organize a kitchen without a pantry
Fashion
fashion for moms
affordable clothes for kids
how to organize and store kids clothes for hand-me-downs
staple items for every closet
shoes for a night out with friends
what to pack for an overnight outing
winter clothing staples
Travel
top 10 favorite Beaches
how to pack clothes for kids
what to do in Chicago on a weekend trip
girls trip ideas
self-retreat highlight
luggage review
how to entertain your kids on a flight
taking the train vs. flying or driving
Beauty
how to style beach waves
favorite makeup products
how to whiten teeth naturally
favorite drugstore finds
home recipes for face masks
the perfect beauty gift to give a best friend
Business and Finance
favorite work-at-home business ideas for moms
3 strategies for saving money on groceries
blogging and how to start one that you love
how to manage your family finances
finance tools for running an at-home business
Ready to Start Your Blog?
If you've already started your blog… GREAT!
If you haven't yet, and you were just browsing here to see if you could find enough ideas to start a blog with… then you're ready to:
so you can get your blog started TODAY!
By the end of this video series, you'll have your very own blog, publishing your first blog post! Click here to learn more!
More Lifestyle + Personal Blog Inspiration
If you're a data or example lover like I am, then that means you LOVE to get your hands on more ideas and strategies that you can.
So I made it easy to grab more blog-related posts that I have, to help you on your blogging journey.
Feel free to browse my entire blogging archives or click below for some of my favorites that relate to this post!
Do you have any specific questions about blogging? I'd love to hear and I'd love to help if I can. Feel free to comment below, message me on Facebook, send me a DM on Instagram, or stop me if you see me out and about in your neck of the woods!