Blogging: The Good, The Bad, The Ugly – The reasons why I love blogging so much, the reasons that make me want to pull my hair out, and the flat out "ugly" side of blogging.
Blogging: The Good, The Bad, The Ugly
Although
blogging
is by FAR my favorite hobby AND business, there are things associated with it that aren't my favorite, and some things that flat-out get the "ugly" label. So I wanted to share all of this with you in case you've found yourself asking,
"Is blogging right for me?"
"Should I start a blog, and would I even like it?"
or even
"I've started blogging, and I just want to see if you feel the same way!"
… in hopes that it may help you decipher if blogging is something you want to explore, or so you know you're not alone if you can relate to how I feel about blogging.
The Good
I'm going to start with some of the top reasons why I LOVE blogging, because well… I like to be a positive person, and just starting off on the right foot is my go-to.
It's My "Thing"
It is. It's my thing. My product, my website, my business, my hobby, MINE. For so many years I felt like I lived in the shadow of others, and I was truly longing for something of my own and trying to find a purpose in my life. Then what started as a hobby, as a creative outlet… suddenly became my own thing, something people were interested in, and something people started asking me about. I no longer felt in the shadows of others; I was "That girl with the blog-thing." After blogging for a bit, I found out that I gained so much joy by helping others with what I shared. Helping with things like: teaching them
how to start their own blog
, how to make money with it, and even help in other areas in life with things like
making easy recipes
, ways to
organize their days
, ideas on how to
decorate their home
, style
parties
, and so
much more
. There's always great joy in life by helping others, and with the blog, I feel like I'm able to do that 24 hours a day in the online world.
Financial Independence
I'll be honest. When I started blogging, I had no idea you could make money doing it. Then, I got word that it was possible, and I became obsessed with the idea of finding out how. I mean, I was already blogging and I LOVED doing it. I couldn't imagine making money while doing it too. Best of both worlds? I think so. I soon realized that making money with the blog didn't have to feel sleazy and that I could make money by doing things that I was already doing with it, rather than having to start over or really change up anything. In 2015, when I really started to treat my blog as a business, is when I really started seeing the income come in from it. I had focused on growing my pageviews to gain more ad income, started working with brands more, and started creating my own products. Eventually, I started hitting financial goals that I had only dreamed about one day.
Blogging Can be on my Terms
If you are a
Fantab insider
, then you may have received my recent note about how I love blogging so much because blogging can be on my terms. For the most part, I can choose when to work on it, create projects, take photos of my recipes, post on social media, and so much more. Now, there are deadlines at times that I have to meet (for instance, when I do a sponsored post for a brand) but the majority of the time, I'm picking up my camera, computer, and logging in, when I want to. But there is nothing better than being able to close my laptop and head to something with my boys on a weekday, go out of town at the last minute, or even sleep in when I'm not feeling ready to get up! Plus, when I do head out for the day, I can take my little laptop with me, and I have my office with me if I need to send a file over to someone while I'm out! It's a freedom that can't be put into words really.
I Have to Stop
You all, I could go on and on with the "good" things with blogging. But I've realized that I still have to cover the "bad" and the "ugly" because that's what I titled this post, and adding in all of the "good" things would make this post way too long for you to read in one sitting. Perhaps I'll just write a novel on all of the goodness one day, yeah? It'll cover other "good" items like: • Blogging is on the rise for how big brands do marketing. • Affordable to start, and affordable to maintain if you want it to be! • The blog can be about anything you want it to be! … and seriously… so much more.
The Bad
As with everything in life, there can be bad times. I'm not living in some fantasy world where blogging is always rainbows and butterflies. There are days when I want to pull my hair out, but I DO have to say… it never lasts long. And most of the time, I blame my frustration on my mood that was altered by something else in life, anyway. So when it comes to "the bad" part of blogging, these are the only things I can come up with.
The Tech Stuff
Gah, the really difficult tech stuff is for the birds. It's so not my cup of tea, and never has been. So from the get-go, I outsourced, and still do, a lot of the tech stuff that I don't have time for, and don't WANT to do. (If you read my blog post "
5 Ways you can Outsource and Grow your Business
" then this comes at no surprise to you.) However, I do want to say that I have forced myself along the way to learn the basic "tech" things with blogging, because I have a "I want it now" type of personality at times, so it feels great when I can fix something quickly, instead of waiting on someone else to get to it. So if you're thinking of starting a blog… do NOT let the tech side of things scare you off. There are SO many people out there that can help you with things, affordably!
The Comparison Trap
Starting out, it was so easy to get caught up in the comparison trap. You work and work, write and write and then you see it: another blogger who just announced that she gets 100,000 pageviews a month and you've been hanging around 5,000 a month for what feels like FOREVER.
"How did she get that many? I'll never get that many. I wonder how much ad income she gets with that kind of traffic? If only I could be making money with my blog like her…"
…and in no time, the discouragement can start to sink in. But friend, I think that's with anything in life. Marriage comparison, parenting, working out, and so much more. The moment I started turning jealousy into encouragement and inspiration, was the moment that I noticed my blog and brand, started to really take off and grow. I was no longer crippled by the despair that "I'd never get there" but rather ignited with the desire that it was possible for me to get to that point too. But just starting out in blogging, is a prime time for this sort of thinking to sink in, and if not careful… it could be considered a "bad" part of blogging. Please do me a favor and
"don't compare your beginning to someone else's middle."
(
I heard that quote from someone on a podcast, and for the life of me, I can't remember from who. I'll be sure to update that when I remember!
)
Other "Bad" Items that Some May Say:
•
The Writing
: I've never really had a problem with this, because I do love to write. But some struggle with having to actually "write" the blog post that they're wanting to create. But again, I say "outsource"! Whatever you don't enjoy doing, or feel like you can't do… outsource it. Then, you can focus on what you do love! (Taking photos, creating and crafting, the tech side, etc.) •
Photography
: Images are a big thing in blogging. Some get discouraged that they can't take the photos that they want to take. But there are websites where you can get photos for your blog and social if you don't feel like you take photos the way that you want to showcase them on your blog. •
Getting Stuck:
I've heard a lot from bloggers that they feel "stuck" a lot, and it's discouraging. They're not sure what to write about, and some are bored with the topic that they've picked. So this makes blogging "bad" for them at times, and they just don't know what to do. If you're feeling stuck, there may be something deeper to think about. If this is what you're feeling right now, PLEASE oh please, read my post:
"How to Overcome Feeling Stuck in Blogging"
The Ugly
There's an "ugly" side of blogging? Yeah. Sure is. Or can be, I suppose. Again, it may just require a mind-shift on your part, or maybe you'll be lucky and never have to experience any of it.
Trolls
In the blogging and online media world, we like to call them "TROLLS". Those people that literally think that they are really letting someone have it, from the other side of a computer screen. I've been called every name in the book, have been told that I must be an idiot for thinking some of things that I think/share, that I might as well die… and the list goes on.
This is the perfect time to mention the blog post that I wrote called "How my Faith is a Necessity with Social Media". With a lot of personal things going on in my life, combined with the super "public" profile I have out there in blog-land… it can open a whole of doors for trolls, and my faith has really had to step in and fight them off.
Give 'em to Jesus!
The first time that you "hear" or see someone put you down, (because you've actually been brave enough to put yourself out there) can be hard. It takes time, and it takes a little "hardness" to develop until it doesn't "burn" anymore, but eventually, it just gets easy to shake your head at it, and just want to pray for them. Just know that it happens to a lot of us (if not all of us) who put ourselves out there, and you're not alone. All of us deal with it differently, so find what works best for you as far as not getting hung up on it… and I'd even recommend this for the trolls that show up in our everyday lives, and not just in the online world.
Ready to Start Your Blog?
If you're ready and you'd love a complete, easy to understand walk-through, of
how to start your very own blog
, then:
so you can get your blog started TODAY!
By the end of this video series, you'll have your very own blog, publishing your first blog post! Click 
here
 to learn more!
More on Blogging
If you're here for the first time, or if you haven't gotten a chance to check out all of the blog-related posts and videos that I've shared with you… you can find them in my
blogging archives HERE
! Have so much fun binge reading/watching!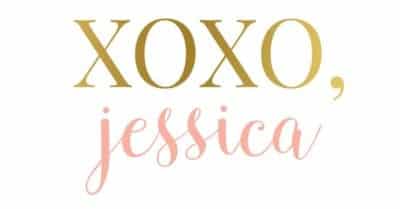 Pin the image Below to Remember: