Blogging Q+A – #6 Answering Your Blogging Questions: Tips to get noticed by brands, besides Wordpress what blogging websites do you recommend, and what tools do you use? I'm answering all of these for you today!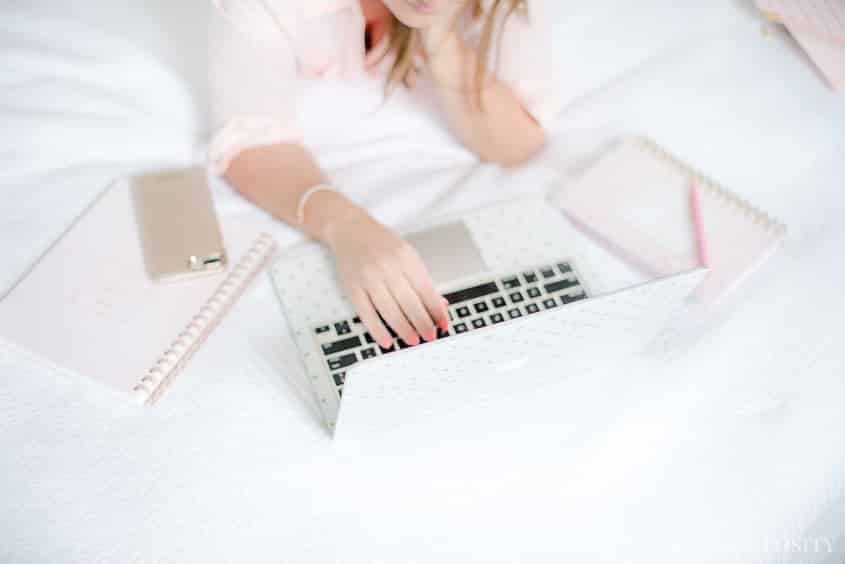 Hey blogging friends! If you've been around here for a while, you know that I love to occasionally answer YOUR blogging-related questions. Remember that I'm always leaving the submission form open, in case you think of new questions to ask, so feel free to submit your blogging questions!
Today, I've selected three of the questions from the submissions bank, and I'm hoping they can help those who have asked them, AND others of you who are looking for blogging help too!
Did you see the last one I did for Q&A #5 – Where I Answer Your Blogging Questions? I sure don't want you to miss that one.
Ready to Start Your Blog?
If you haven't started your blog yet, and you're ready… you'll want to get your hands on Fantabulous Blogging 101: How to Start Your Blog pronto!
By the end of this video series, you'll have your very own blog, publishing your first blog post! Read more about my "How to Start a Blog" course.
Blogging Q+A – #6 Answering Your Blogging Questions
In today's (raw video, as a stay-at-home mom) blogging video, I'm answering:
Do you have any tips to get noticed by brands?

Besides Wordpress, what blogging websites do you recommend?

What tools do you use?
Help for the Beginning Blogger
I'd say this video is geared more towards the beginner blogger, but experienced bloggers may find something helpful too! You just never know!
But if you're just starting out, I think you'll also find these blogging FAQs helpful.
Links I Mentioned in Video:
TRELLO BLOG POST: Tips to Stay Organized
Submit your Blogging Questions
Subscribe to Fantabulosity on YouTube!
Not Ready to Stop Learning?
I truly hope I was able to answer some of your blogging related questions today. If you're dying to learn more about things like:
…there are easy to understand resources right here in my blogging archives, where I share the strategies that have worked, and currently work for me!
Remember to submit your anonymous blogging related questions HERE, and I'll get to it on one of my future videos! Can't wait!