If you saw my 2013 Christmas Home tour, you may have already seen my fireplace mantel Christmas decorations. They are by FAR my most favorite thing to put up when Christmas time comes around. I had always admired everyone's mantels, and couldn't wait to have one of my own to decorate one day for Christmas. Why Christmas time, rather than all year long? Totally because I get to hang stockings on the mantel!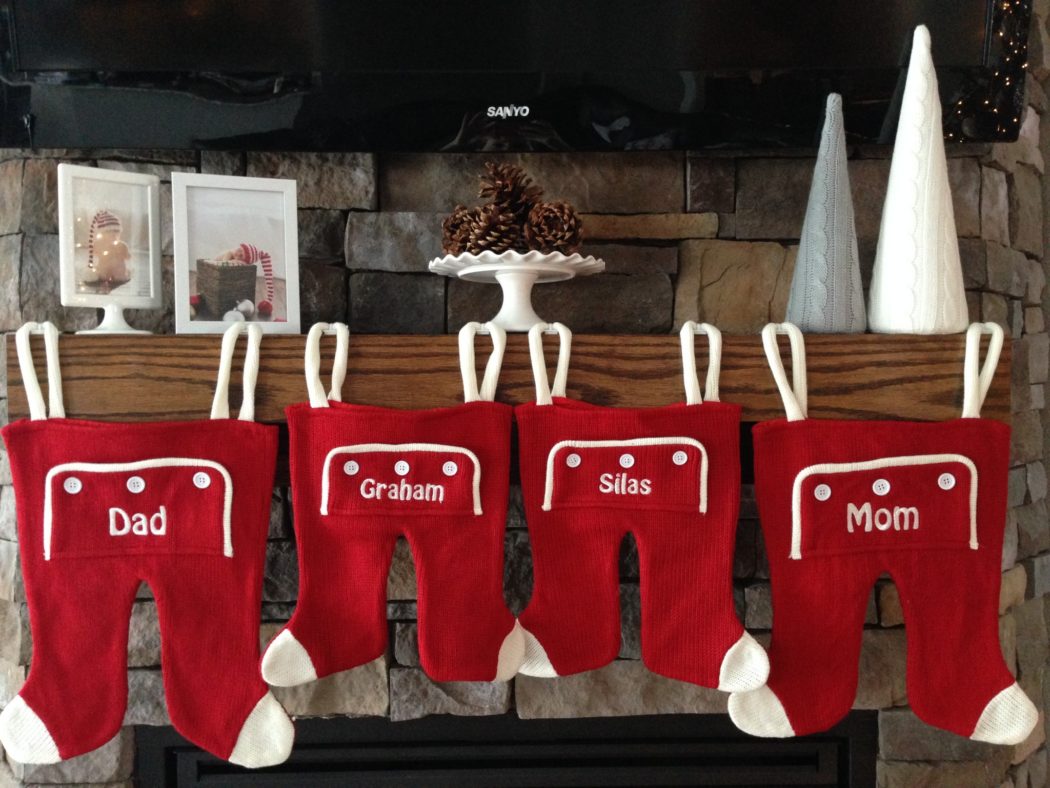 In case Pinterest brought you here, and you want to see the details of my fireplace mantel Christmas decorations, let me explain the goods:
Far left picture frame: IKEA (I have a picture of my first son in this, with a little Christmas hat on;) )
Right Picture Frame: Target had 5X7 picture frame sets on sale, so I snagged a lot there that day! (This has a picture of my newest son.)
Cake Stand: Pier 1 Imports

Pine Cones: I always see these at Wal-Mart, and they are scented! Bonus!
Christmas Trees: I purchased these at Target in their 2012 Christmas Seasonal isle. Not sure if they still carry them or not.
Christmas Stockings: I purchased these at PersonalCreations.com
. I knew when I saw them, I HAD to have them with all of our names on them. I think they're different than the standard stocking, and I LOVE being different!
Now… Would I love to have my mantel loaded and decked out with Christmas decor? Yeah… But sometimes I think simple is just fine. But next year… I'm sure I'll be purchasing more Christmas decorations, and will have that thing so loaded, I'll be torn on what to put up. 🙂
Thanks for stopping by, and Merry Christmas!
XOXO,
Jessica