This shop has been compensated by Collective Bias, Inc. and its advertiser. All opinions are mine alone. #SendingYourLove #CollectiveBias
Couch Potato Gift Basket Idea for Him: A gift that encourages a day of hanging out on the couch, watching tv, and vegging out!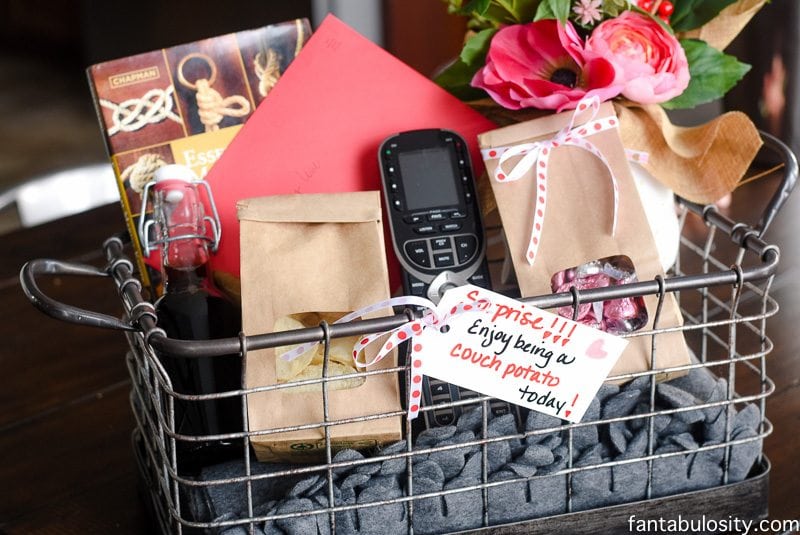 Couch Potato Gift Basket
I'm a sucker for gift basket's when it comes to gift giving for anyone. But ESPECIALLY gift giving for men. It seems easier to fill a gift basket with a lot of little things that he may like, rather than trying to think of one big gift to buy.
I've heard from a lot of you that you feel the same way, and are always looking for new "spins," on the gift basket. So with Valentine's Day coming up, and many of you out there looking for a gift idea for your husband or boyfriend… I knew it was time to create something to give you an idea!
A "couch potato gift basket," came to mind, and what man wouldn't love THIS!? A gift that encourages him to veg out in front of the tv all day, with a basket already full of all kinds of goodies that he'll love throughout the day. Let me show you a few ideas of what you could put in a basket for your guy…
Tutorial:
No couch potato gift basket would be complete without the remote. I can hear him now…
You mean a free day, to have control over the remote, and watch whatever I want?!
Since having kids, I don't think he's ever had this kind of freedom, so my guy would sure enjoy it.
Hallmark Greeting Card
I also snuck a sweet Hallmark Valentine's Day Card in to his gift basket, that I'll be giving to my husband to remind him how much I love him…
Isn't it the cutest little thing???
The balloon and bunny pop "out," of the card when you open it too. Those are always my favorites!
I found this Hallmark card at Walmart the other day, in their special section where they are featuring Hallmark Signature cards for Valentine's Day. It's a line of premium, handcrafted greeting cards that look like are made with some love!
Drink:
Including his favorite drink in the gift basket is another great addition to make his time on the couch more enjoyable! He doesn't even have to get up from his chair to quench his thirst with his favorite beverage!
Snack:
What would be a "couch potato," gift basket, without a bag of potato chips!?
Books/Magazine:
Although he may spend most of his time on the couch, watching tv, this may actually also be the perfect time to catch up on some of his favorite reading material. Or, if you want to go out and buy a book/magazine that you think he'll love, then that's a great idea too! My husband has a book on how to tie knots with a rope (I know, I know…it's a total guy thing, right?!) So I made sure to put that in the gift basket too.
Sweet Treat:
Since I created this gift basket for Valentine's Day, I knew chocolate HAD to be in the gift basket. I took some of my husband's favorite chocolates and made a special place for those, for his sweet tooth.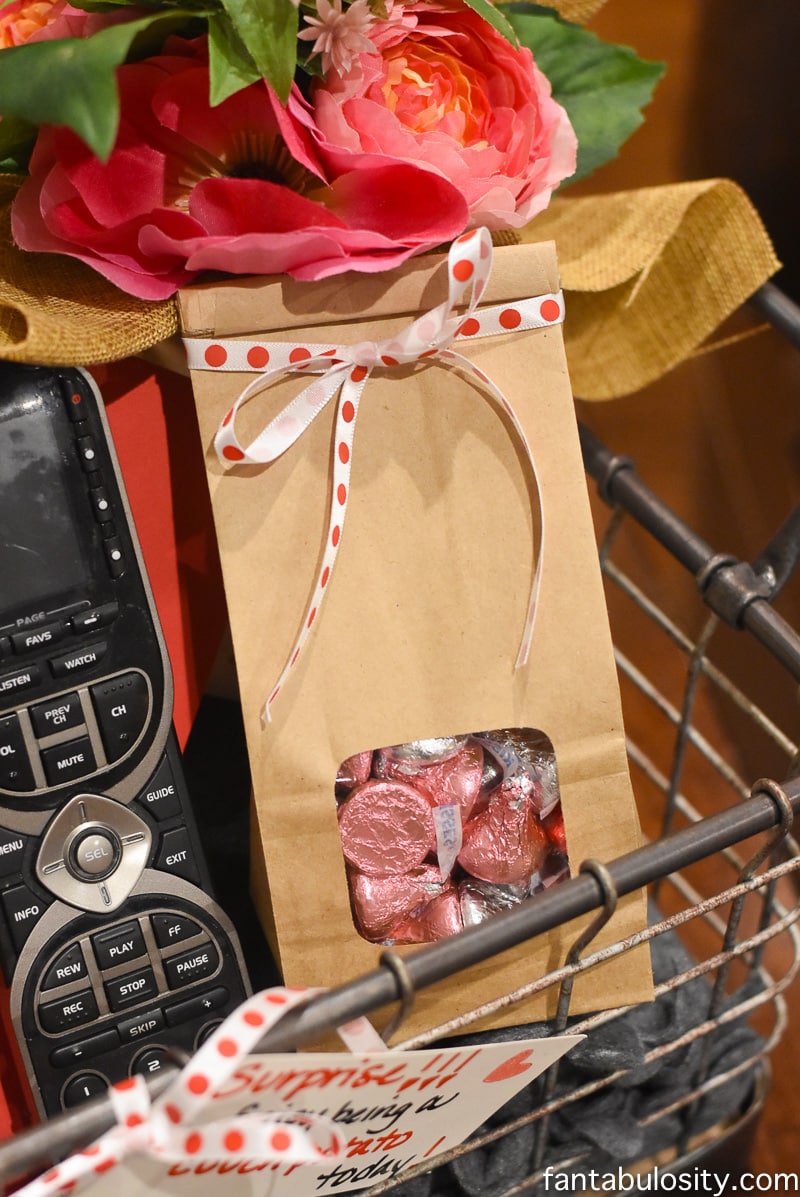 Blanket:
Last but not least, the bottom of the gift basket was lined with a fleece blanket. I usually love to line any gift basket with fabric or a small throw blanket. So including a blanket in this gift basket made perfect sense. He could pull it out and cover up while he's laying low on the couch all day.
I would LOVE to hear below if you think your man would love this Valentine's Day gift basket idea. The countdown to Valentine's Day is here, so with it quickly approaching, I think this is a gift idea that you can quickly put together!
I would secretly even love this gift idea. A whole day on the couch, with everything I'd ever want or need right there ready for me!? Yes please!
To find the special section of the Hallmark Signature cards at Walmart, make sure to look in the isle where they feature a lot of Valentine's merchandise! Make sure to keep an eye out for the in-aisle coupon offer of $2 off a 2 card purchase (min $2 purchase required), that expires 2/15/17. But if not making this gift basket for Valentine's Day, Hallmark offers a wide range of greeting cards!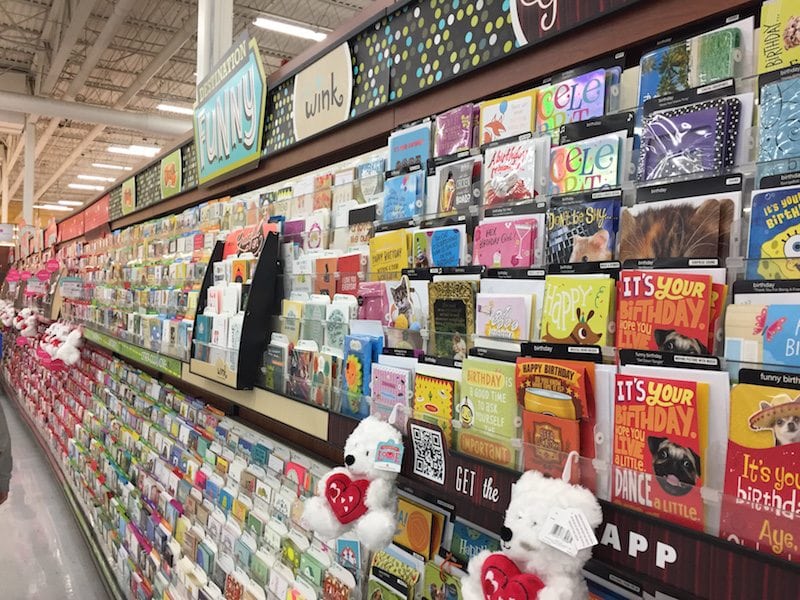 To find additional digital coupon offers and Valentine's inspiration, make sure to check here for more super cute ideas!
To see more gift basket ideas, make sure to check out ALL of my "gift," ideas here on the blog, starting with the most recent gift idea first: More Gift Ideas