Hey all!
I want to share this fantabulous DIY Easter Egg Craft for Kids today, in case you need a quick and easy activity to wrangle those little ones up for some craft time fun!
I printed the Easter egg off of Itsy Bitsy Fun, and my two year old "colored" the egg as best he could. 😉
My good friend Brandy came over, and had the great idea to cut the egg out, put a piece of scrap paper in my "season" frame that I always put some sort of printable in, and quickly made it my framed "Easter," art. PLUS… it's my kiddos art work, and he gets to see that Mommy likes to showcase it!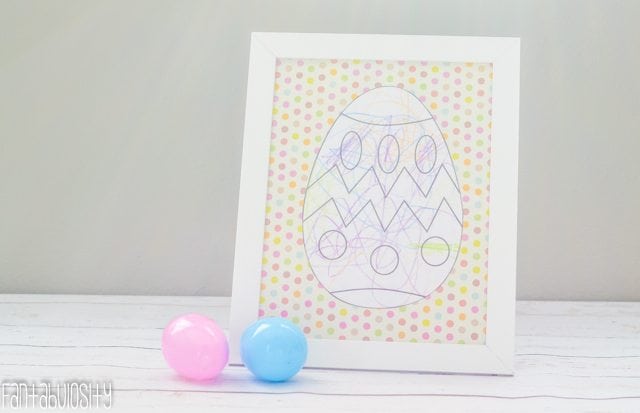 Now seriously… how easy is that!? 🙂
Share the love and "Pin" this image on Pinterest!