I'd LOVE to welcome Jamie from Southern Home with Style. I had the pleasure of meeting her and her husband at a conference in Utah, and we hit it off, completely. They're also from the midwest, and they're just sweet as pie, and super cute together… tackling this blogging thing together.
Jamie and I had been in talks for a while about having her come over here and visit, and I'm super excited to have her here today, sharing one of her DIY Decor Ideas!
DIY Wall Frame Decor
Hello All, It's Jamie!
I am excited about the Wall Frame Decor that is chic and just $20.00! This isn't just one frame, but a pair. I was looking for something with a clean polished look to hang in our guest bathroom on the main level which happens to also be our kids bathroom. Take a look at this easy DIY project for your home that you can make to fit in any room and stay on budget!
Here is what i gathered for the project:
• 2-11 x 14 frames from Hobby Lobby
• 1-Can of Glossy White Spray paint
• 1-small piece of sandpaper
• 1-Roll of Gold Wrapping paper
• 2 pieces of White Cardstock paper
• Scotch Tape
1. The 11 x 14 Frames i found only came in black, and i knew that i wanted white, so i got them for 50% off and grabbed a can of glossy white spray paint to create the look i was looking for. I disesembled the Frames, lightly sanded the frames, then spray painted 1-2 coats on each frame and let dry.
2. I love the sayings that are so popular right now you probably have seen saying, "Hello Gorgeous" and "Good Morning Handsome". This would be so cute for this project, but since i was looking for something to go in our kids bathroom. I wanted something a bit more fitting for my little ones. I created a simple font and phrase that i wanted and this is made to print on an 8 x 10 size paper and i just placed the card stock in our printer and the color i chose for the font is a Navy Blue to go with the Navy, Coral, and Gold colors in the bathroom.
3. Next, I placed the glass from the frames on the back side of the wrapping paper and traced the size then simply cut the shape to fit in the frame. I used scotch tape to place on the back of each card stock and i centered in the middle of the gold wrapping paper. I assembled the frames back together and BOOM done!
This $20.00 DIY wall frame decor can be customized in so many ways. I loved finding the wrapping paper to use as my background or my frame around my print. Any pattern wrapping paper will work for this. Pick your fav phrase print it, and frame it! Check out my free printable of the phrases in this project and print off your own below. If you are not interested in the Navy color just print in black to any printer.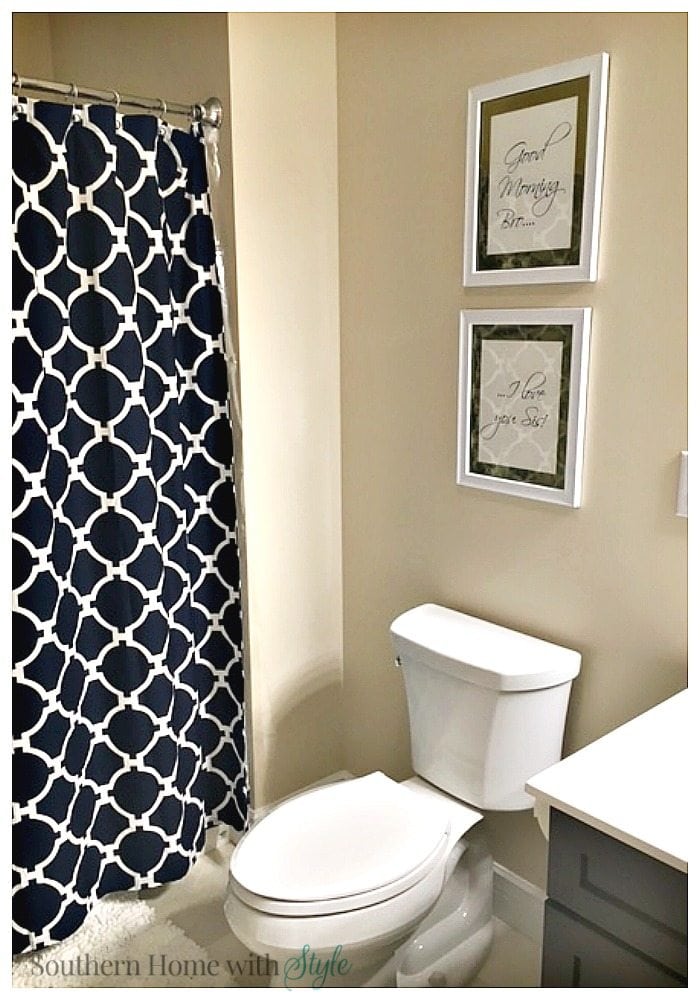 FREE PRINTABLES BELOW FIT ON REGULAR SIZE 8.5 X 11 PAPER!
Just right-click the image, and select "Save As," or "Save Image"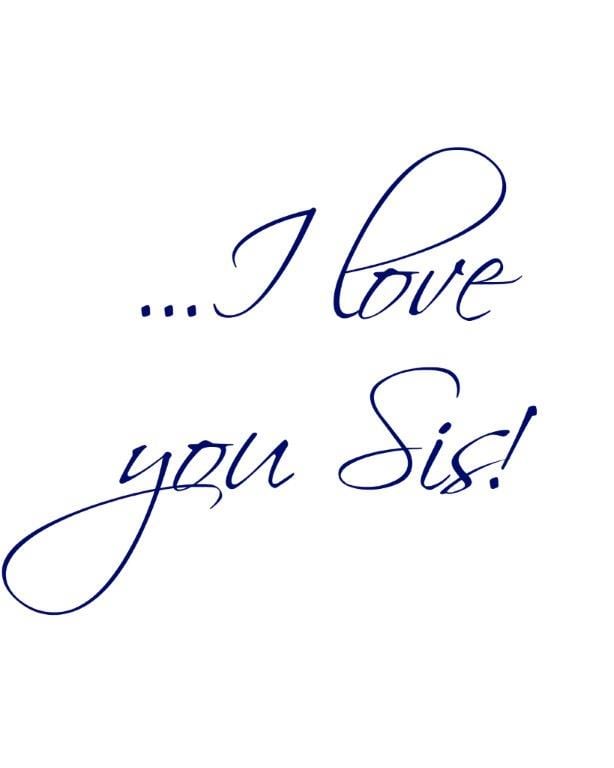 Thanks for reading! We love to hear from you, please leave any questions or comments below. Styling your home doesn't have to be expensive to look great, chic doesn't always have to be bought it can be made for $20.00 or less!