Dressy Trench and Winter Neutrals: A cozy dressy outfit perfect for daily outings, but can roll over in to the evening for dinner!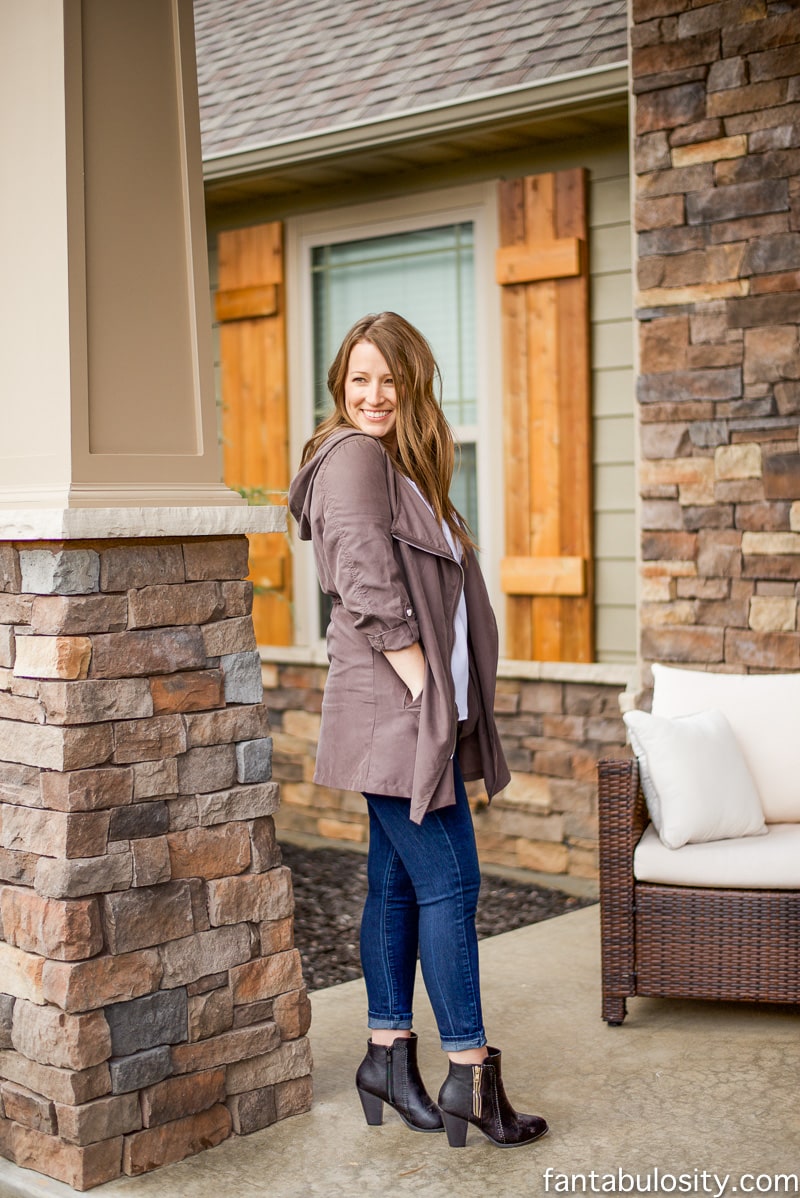 Dressy Trench + Winter Neutrals
Well dang it all to heck. I JUST bought this dressy trench, and I couldn't wait to share it with you, but I found out that it's already sold out in this color. BUT… they do have one size left at H&M, in a rust color. Hopefully they'll restock it asap, because this trench is incredibly soft and cozy and I love wearing it for any part of the day.
Same Trench, different color: HERE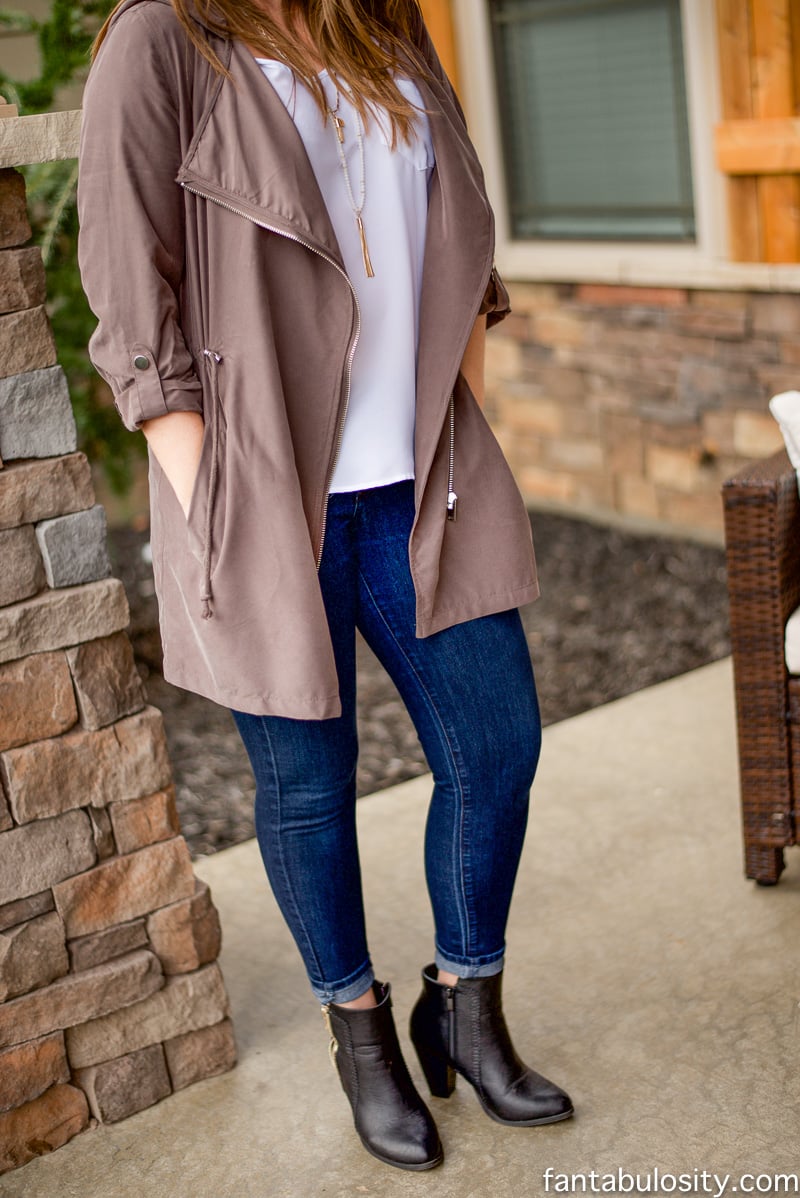 The white blouse underneath is a staple in my closet that I wear ALL the dang time. I found it (ahem… probably 5 years ago at Rue 21), but can't find it there anymore. But I did find a cute white top at Old Navy, that you may want to consider if needing one!
White Sleeveless Top: Similar HERE
I'm often asked where I buy my jeans, and I've fallen in love with THREE stores to get jeans at. One, most recently being Forever 21. You all, I've bought jeans from there for only $7.90. Swear. It's amazing. Is the quality good? I think good enough for $7.90. Is the material better at the other stores that I buy jeans at? Yeah, it seems so. But more expensive. So I buy some jeans at Forever 21, and then I'll pay a visit to Banana Republic, J. Crew, or Express to see if they have any that tickle my fancy. But for the jeans that I have on in the photos here, are from Banana Republic.
Jeans: Similar HERE
The Boots are a long-time-ago find too, but I found some at Nordstrom that are CRAZY similar! Brown boots just wouldn't look good with the color of this trench, so black it is!
Boots: Similar HERE
I love how versatile this trench can be this Winter, and even in to Spring! I'm becoming quite fond of layering these days. It adds a variety of color to make an outfit "pop," instead of "drab."
Shop similar items for this outfit: