Dressy Trench and Winter Neutrals: A cozy dressy outfit perfect for daily outings, but can roll over in to the evening for dinner!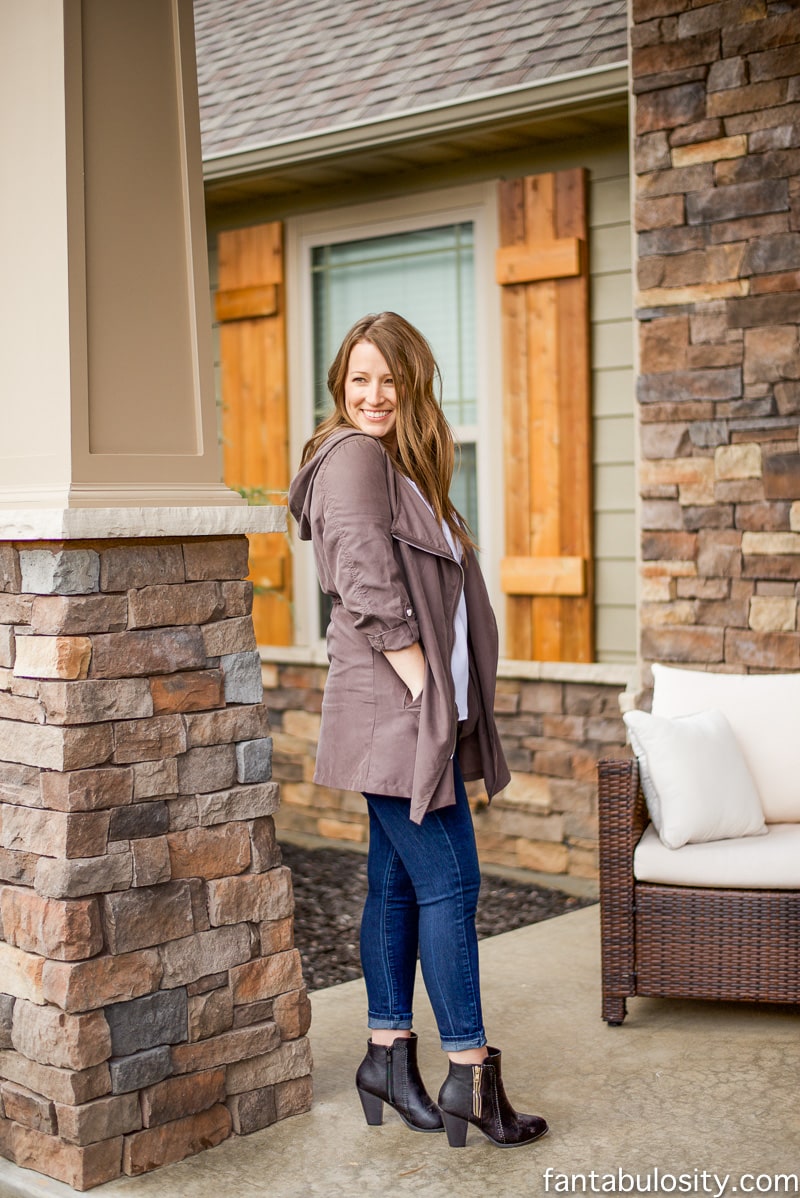 Dressy Trench + Winter Neutrals
Well dang it all to heck. I JUST bought this dressy trench, and I couldn't wait to share it with you, but I found out that it's already sold out.
BUT… after shopping around, I found one that is really close to this one, and they even have more color options! (I secretly like the new ones I've found more than this one!) Buy a similar trench here!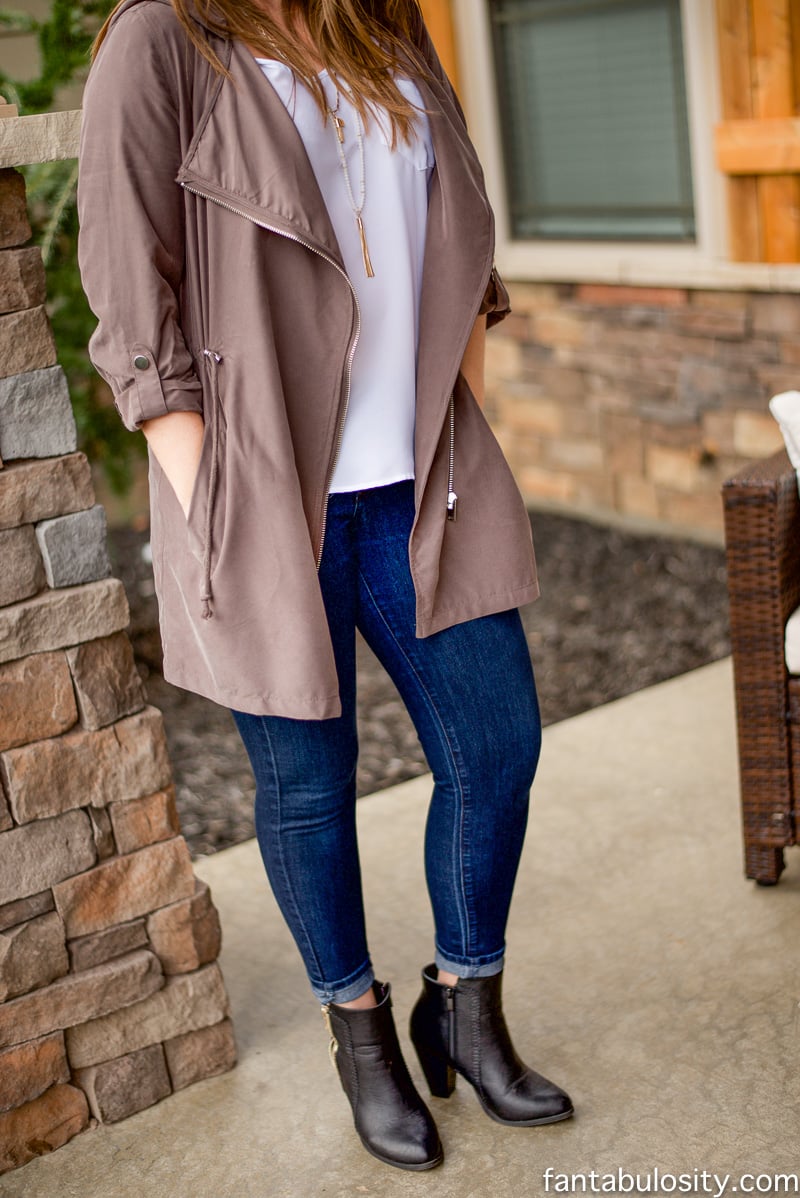 The white blouse underneath is a staple in my closet that I wear ALL the dang time. I found it (ahem… probably 5 years ago at Rue 21), but can't find it there anymore. But I did find a cute white top that would look ADORABLE with this HERE!
I'm often asked where I buy my jeans, and to be honest, LOFT is my all-time favorite place to get jeans, and skinny jeans at that.
I haven't had to purchase jeans in a few years, because LOFT's are so well-made and don't lose shape! So if you need new jeans, I recommend shopping at LOFT.
The Boots are a long-time-ago find too, but I found some at Nordstrom that are CRAZY similar! Brown boots just wouldn't look good with the color of this trench, so black it is!
Boots: Similar HERE
I love how versatile this trench can be this Winter, and even in to Spring! I'm becoming quite fond of layering these days. It adds a variety of color to make an outfit "pop," instead of "drab."