Flower Seed Party Favors: A cute party or wedding favor ideas for guests, that you can DIY, and that's super easy!
So I got a little crazy this year for the Favorite Things Party Invitations. Did you see them? I sort of wanted those to be the "wow," factor this year, but I have a feeling I'll go overboard with something at the actual party, too. I just can't help myself.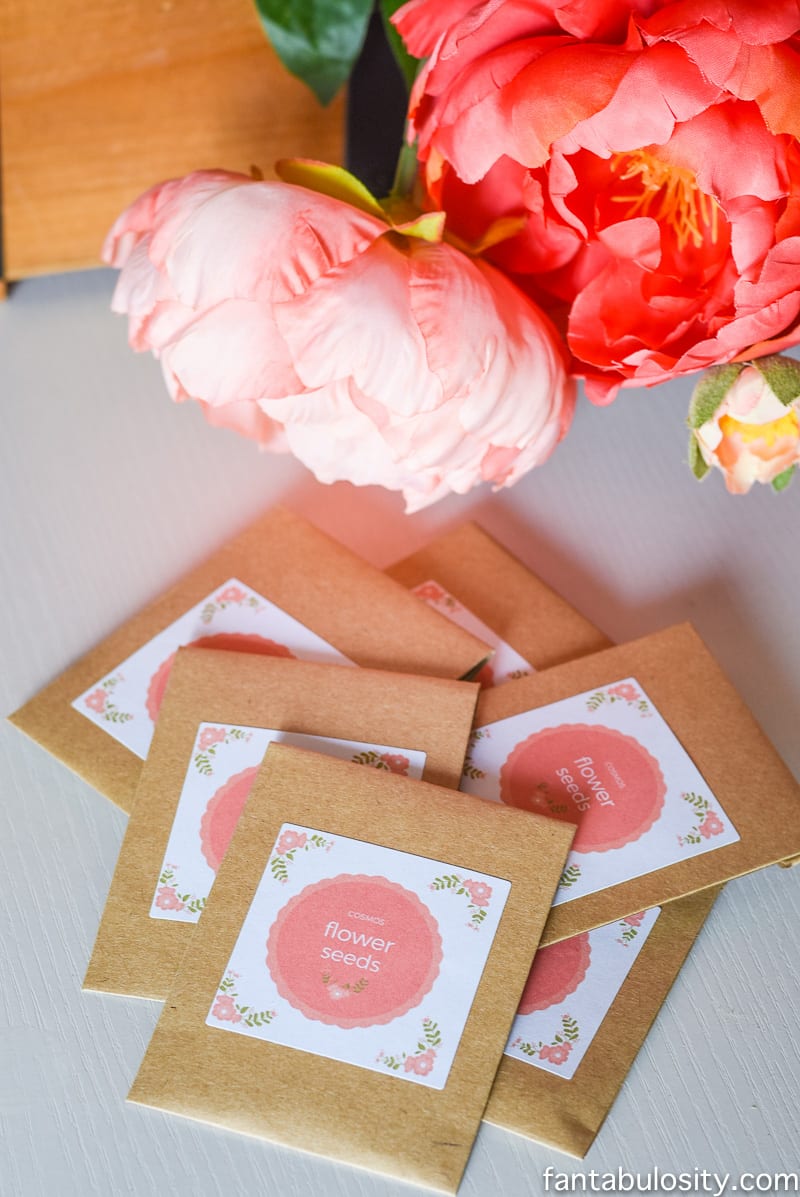 In the invitation box, I included these DIY Flower Seed packets. I was inspired by the flower seeds that I received from Amber Housley, when she sent them as a little gift for attending the Inspired Retreat. I knew immediately that they had to be a part of the Favorite Things party somehow. When I decided to do the crazy super fun boxed invitation, they suddenly found a home.
Flower Seed Party Favors
You all, these were incredibly easy to make. Here are the goodies that I used, to construct these adorable little flower seed packets.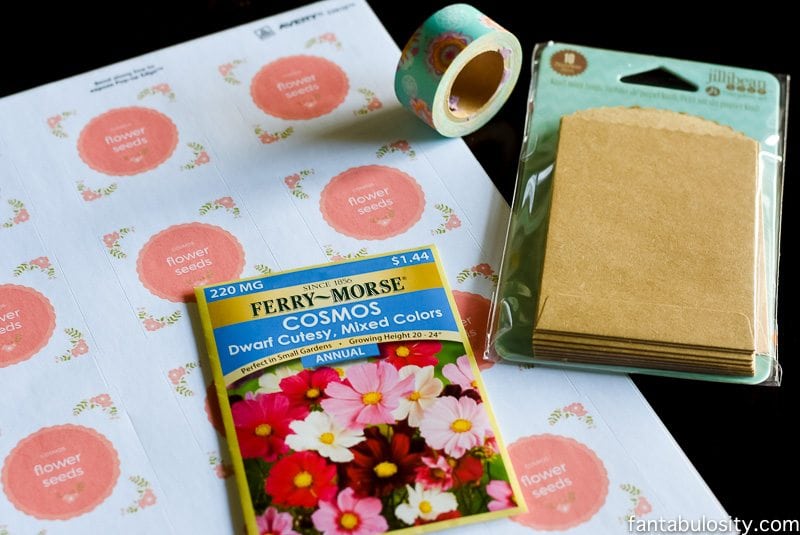 • Washi Tape
• Labels (I quickly made mine on Canva.com)
• Flower Seeds (I used Cosmos seeds)
• Brown Kraft Paper Bags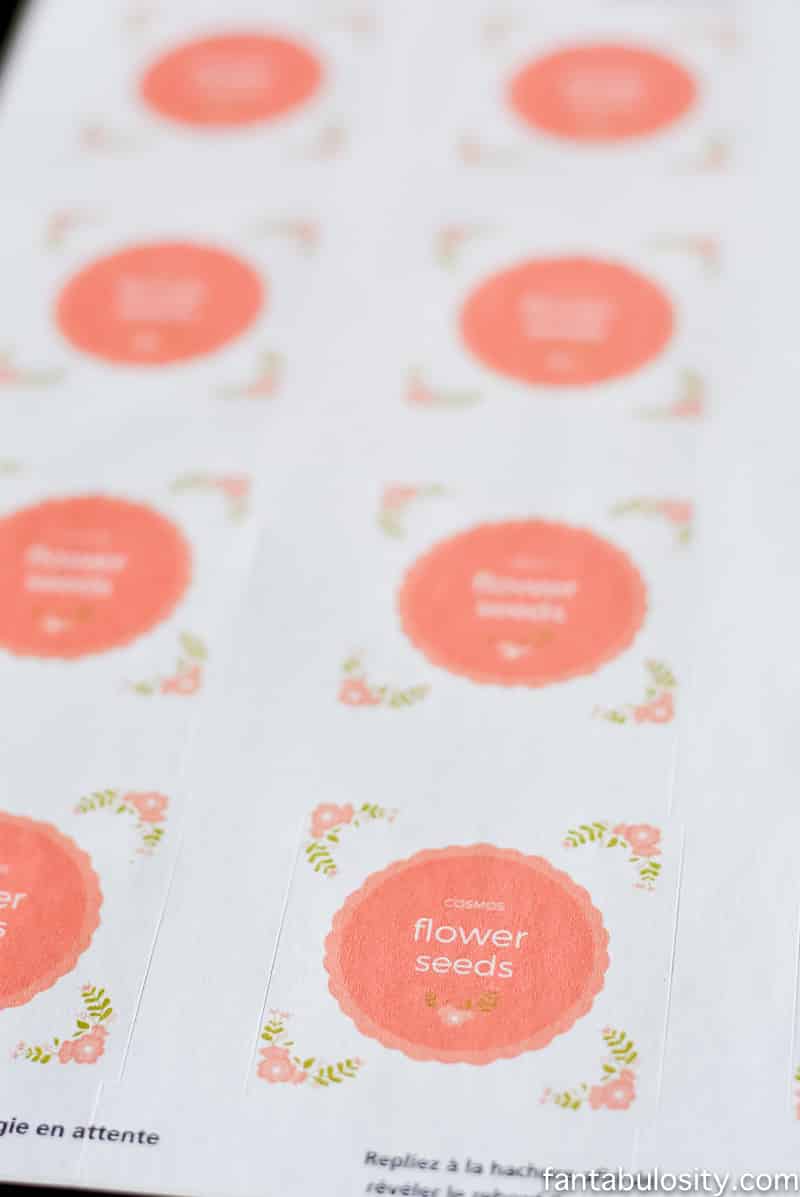 I poured the seeds from the store packaging, in to the brown kraft bags, and sealed them with a strip of washi tape.
Last, I applied the labels that I created, to the front, and they were done! So easy. So cute. So perfect.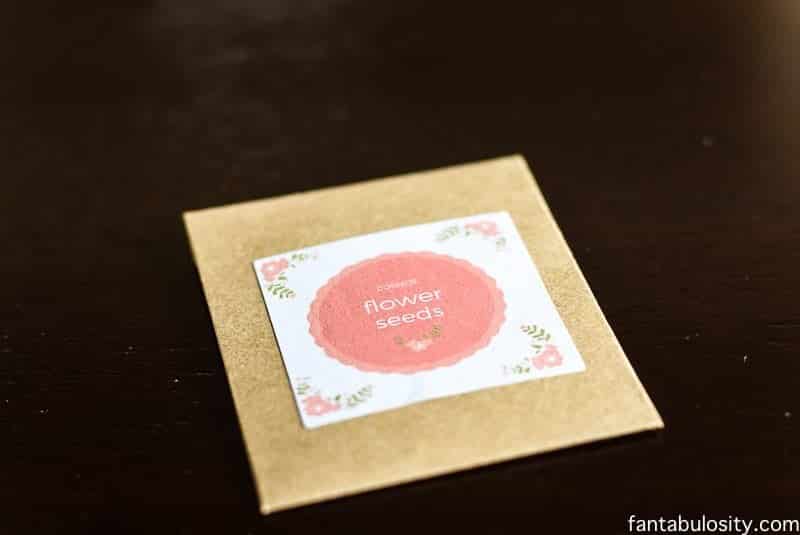 Flower seed favors would be so perfect for any birthday party, girls night out, wedding, baby shower, bridal shower, and so much more. You could even make these to have on hand, to use as gift tags! How cute would that be!?
I hope you found these as easy to make as I did. Just remember… if it's not easy, I'm not doin' it. You can always count on that.