Kitchenaid Mixer Lift for Kitchen: One of my FAVORITE kitchen must-haves when building!
It's finally in! Quite possibly my most favorite invention ever. (For the kitchen I suppose.)
If you followed me on my home tour that I gave a while back, you saw Part 4: The Kitchen. I showed you all of the nifty little tricks that we incorporated, like the spice rack, ice machine, pots/pans pull-out shelves, etc. But I didn't get to show you one thing that I was totally excited about, because it wasn't installed yet.
Kitchenaid Mixer Lift
Now, the mixer lift is installed! Check out the before…
Now the after…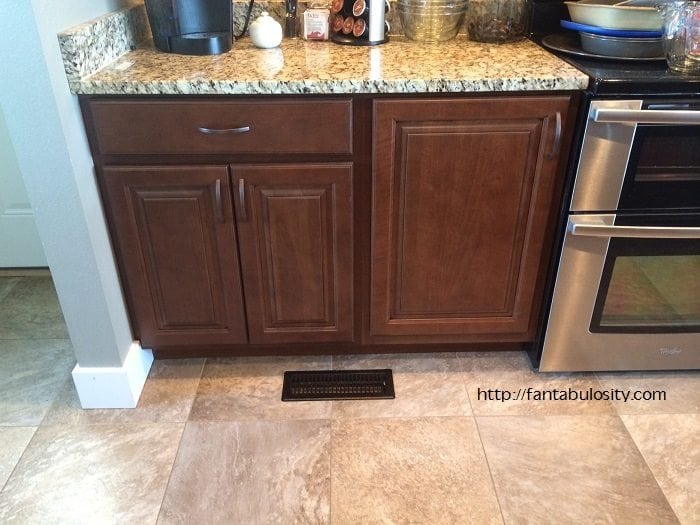 As you can tell, we replaced the right hand cabinet, taking out the drawer and shorter door… with a big door, so there would be enough room for the mixer to lift out of the cabinet.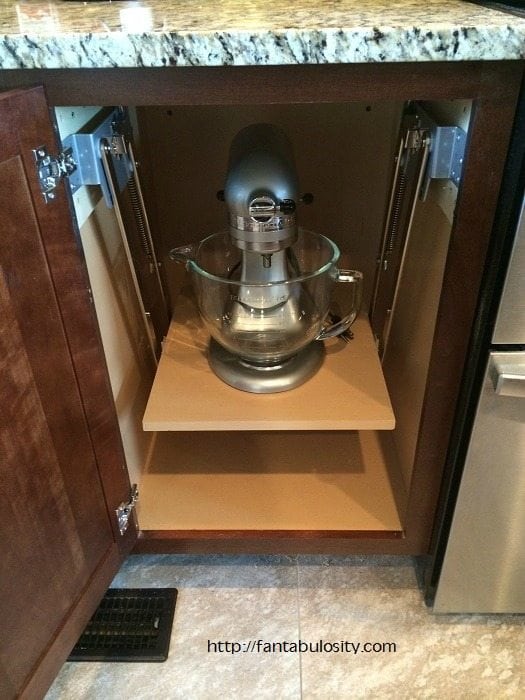 How amazingly handy is this? I no longer have an excuse of why I'm not going to cook/bake, because I don't feel like dragging out that heavy mixer. Plus, for those quick clean-up situations, I can just shove it back under the cabinet and clean the messy flour up later if need be.
Mixer Lift Installation Tip:
If you do plan to install one of these in your kitchen, don't forget to make sure that there's a plug-in near by. If it's possible to install an outlet inside of the cabinet to leave it plugged in the whole time, now THAT would be amazing. Just make sure the mixer cord is long enough for when it pulls all of the way out.
Want to see more?
If you're building or remodeling, or just swooning over home plans (which is what I love to do in my spare time too), feel free to check out the rest of the home tour, starting with the exterior HERE!