A big "thank you" to Regions Bank for sponsoring this post.
I'm often asked,
"Jessica, does it cost a lot of money to start a blog?"
So I knew it was something I needed to share with you, to help clear up any uncertainties or questions you have, by dropping a little realness with a side of "behind the blog" details, to answer this more in depth for you. And since this post touches on one of the most POPULAR topics around on the internet today… MONEY… I knew it was the perfect fit to work with Regions Bank on this post!
Who is Regions Bank? Well if you're in the south, midwest, or Texas, listen to this! Regions Bank has over 1,400 branches and 1,800 ATMs, and offers a wide variety of products and services that help us focus more on life and worry less about money (And if you live near me, get excited because they're strengthening their presence in the St. Louis market this year, with 9 new branch locations!). I'll tell you more about them below too. I'll be sharing why you want to keep your eye out for them for your own personal and business banking needs. ESPECIALLY when you start making so much money with your blog that you don't know what to do with it… right?
The Truth About Blog Business Bucks
Back in 2011 when I toyed with the idea of blogging as a hobby, I was a little worried that it would be an expensive hobby, frankly because I had NO CLUE what to even think. But once I dug in, did a little research and talked to a friend who knew more about blogging than I did, I realized I could consider starting a blog as an affordable hobby.
"But Jessica, you said, blog business."
Yes, yes you're right. But friend, I'm here to tell you that if I started my blog as a business back in 2011, or even today, I would start it the same way. Affordably.
Blog Expense Breakdown
Back in 2016 when I shared some of my blogging income reports, to show you how I make money blogging, I didn't include the expenses for this very reason: EACH person's wants/desires are different, and each blog is different. You can choose to have it as fancy and expensive as you want, or you can keep it as simple and affordable as you want. So I chose to focus on the "income" only in those reports, so you could see which avenues brought in the income. But for basic expenses with starting a blog, here is a quick break down of what you want to keep in mind while exploring starting a blog as a business.
For more info on the terms I use below, visit my blog post on "How to Start a Blog in 5 Easy Steps". 
Expenses to Start Blogging
Computer with Internet Capabilities – More than likely you already have a computer or access to a computer. If so, check this one off of your list!
Domain – This is your website address that you will need to purchase, and what people will type in to the URL bar to visit your blog. I pay around $10 a year to own my domain, but with some hosts, you can get it for free with specials that they offer. What's a host? Let me tell you…
Host – This is a company that provides a location, and provides the equipment to store your blog, on the internet. This can cost as low at $3.95/month. I currently pay around $28/month because my blog has grown and I've preferred additional options along the way.
Website Creation Tool – This is the platform where you'll actually type your blog posts, upload photos to, and will build/design/create your blog. If you go with WordPress.org (my recommendation) it's free to download.
Theme/Template – This is a layout that is used to show a variety of images/text in an attractive manner. There are free templates and themes out there to use, or you can purchase an affordable one too! (I've found a lot that I like for around $15 here.)
Yes, there's more, but it's not necessary.
Yep, there's more that you can have, buy, and use for your blog to make it more to your liking, and to make your site work better for you. But honestly, this is all that you need to get started. So let's do some quick math.
Computer      $0           (assuming you have one, or can use public library)
Domain         $10.98   (or free with special that host may offer)
Host               $3.95     (a month)
WordPress     $0
Theme           $0          (or little as $15)
So that's around $15 to get your blog started. Well, I'd say that's one heck of a deal for starting a business. Wouldn't you?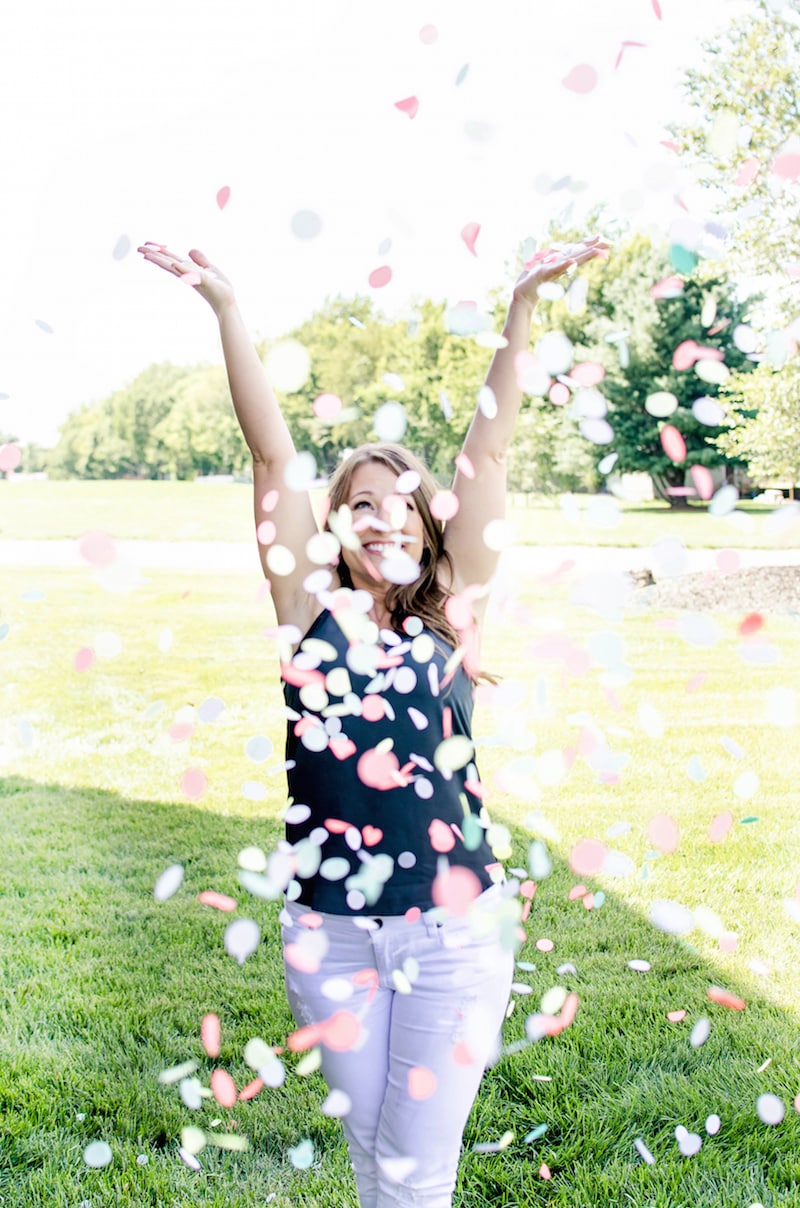 Business Loans + Business Banking with Regions Bank
Now, I mentioned earlier how you'll want to keep Regions Bank in mind for your personal and banking needs. No matter if you're starting a blog AS your business, or if you're starting a different type of business (i.e. brick and mortar, online shop, etc.) and a blog will be just ONE aspect of your new business, you may need some bigger resources to fund and help you manage your business finances.
Convenient On Many Levels
Regions Bank is always looking to make managing your finances easier and more convenient. The new branches they are opening throughout the St. Louis area are all technologically-advanced, innovative, and offer modern features. These locations are outfitted with new technology and feature more personal service. I mean, for real. I need this bank in my life.
New Branch Features – Ready?
Catering to YOU – The new features cater to busy employees, parents, families, and businesses.
Helped from the Start – Instead of a traditional teller line, you are welcomed by a Regions banker who can help with ALL of your branch-banking needs. (Cashing checks, accepting deposits, opening accounts, and even help you develop plans to reach long-term financial goals.)
Video Banking ATMs These new ATMs connect customers with a Regions banker through live, two-way video. The video banker can help with account maintenance and general inquiries. They're available during extended hours on weekdays as well as weekends and most holidays. This brings a whole new meaning to "bankers hours" right?! Thank YOU Regions for understanding the way we live our busy lives, and actually helping cater to it!
DepositSmart ATM – You can deposit cash or checks, anytime, day or night. (You know, for those "Oops, how did I forget to deposit this today?" moments in life.
Facial Recognition and Fingerprint Technology – For safe deposit boxes, this system has several layers of technology to enhance security, surrounding your box, while also improving efficiency of access. So you mean… no more worrying about someone getting your key to your box? Sign me up.
Regions Virtual Concierge – Ok, here's my favorite. This service offers customers personalized service from Regions Bank outside of the traditional branch. From the comfort of your couch to a park bench, you have the power to bank how you want, when you want. The team of Virtual Concierge Bankers are trained to guide and advise you on your financial needs – from planning for the future to ensuring you have the right savings plan, and so on. You can connect with Virtual Concierge Bankers by phone, video, chat, email, or even LinkedIn. Ah! How cool is this?! Especially for my introvert-self.
No matter what business you start, Regions Bank is a good one to consider using for your banking needs. Whether it's online, through Regions mobile channels, or face-to-face in the branch, they're committed to helping customers reach their financial to-do's, and I think… making our lives so much easier!
More on Regions Bank, Member FDIC
So if you've now fallen in love with Regions Bank like I have, here are more ways to find out if there's a location near you, or how you can find out more about them:
Regions Website: http://bit.ly/regionsfantab
Facebook: https://www.facebook.com/RegionsBank
Twitter: https://twitter.com/askRegions
Instagram: https://www.instagram.com/regionsbank
What's YOUR Business Idea?
I would LOVE to hear if you're planning on starting a blog as a business, or if you're starting a company and looking to add a blog as an arm of your business! If I can help in any way, just let me know. Hopefully, I can shoot some ideas your way!