Lifestyle Blog Photoshoot: As a lifestyle blogger, a photo shoot at least once a year, can be a super handy tool in your toolbox…
Some may ask, "Why in the heck do you have a photoshoot of yourself?" No really, I totally get it, and I understand why you'd ask that question. Spending a day in front of the camera, (when you are FAR from being a model), can be quite awkward. So why do it?
… besides the fact that a camera can catch you at your worst, especially while trying to eat an ice cream cone & laughing at the same time.
Because as a blogger, images can be a crucial aspect of engagement. Social media, blog posts, marketing material… the list goes on. People love to see pictures, and now days, I believe people would rather "read" stories with images, than with a lot of text.
So having a "bank" of images to use throughout the year can be incredibly handy. So for me, when planning a photoshoot day, I always want to capture images of the types of things I'll do on a daily basis, places I'll visit, or even locations where I just like to have a lot of fun. (i.e. ice cream & candy shop!), so I can use them for future posts, and social media shares.
Lifestyle Blog Photoshoot
First of all, a HUGE "thank you," goes out to Megan with Roussin Photography. She followed me around all day, snagging these images, and coming up with brilliant ideas and angles to caputure exactly what I was looking for. This girl can make you laugh at the drop of a hat, all while making you look like you're a natural. Love.Her.
A day of being in front of the camera SURE starts off a lot better when I make a visit to my favorite hair and makeup stylist, Jennifer at Flawless Makeup.
"Flip your hair Jessica…" (You have no idea how scared I was, that I was going to throw myself off of the stool. I held on for dear life.)
Let the shoot begin…
We started with a trip to one of my FAVORITE farmers markets, the Kirkwood Farmers' Market. As you know, I share a lot of recipes here on the blog, and there's hardly anything I love more, than to visit a produce stand or farmers market, and take in all of the smells and colors.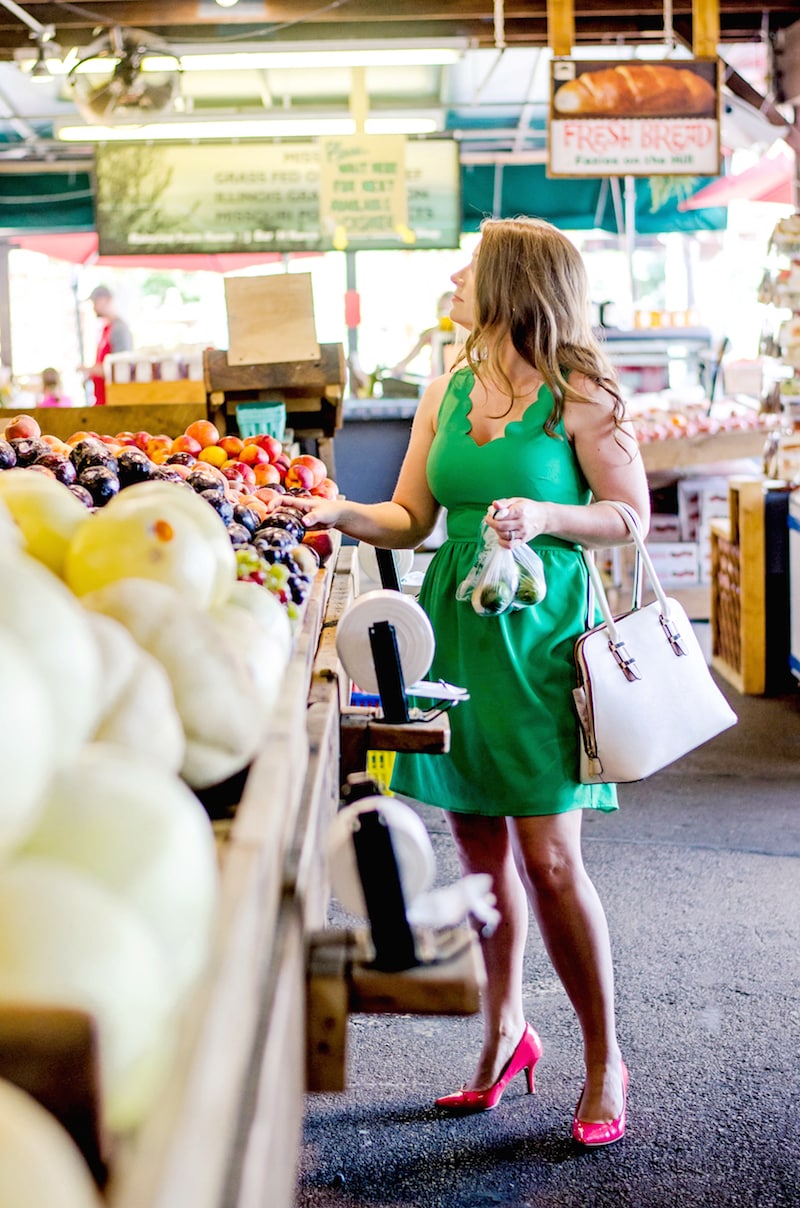 …where are we?
Ok, so this is where I admit something to you all. You know that I always keep it real around here, right? Well, while looking for a parking spot for the next photo shoot destination… we just happened across the cutest little townhouses and community.
Well I "brake" for cuteness, and we jumped out of the car and snagged a few shots. Now… we did manage to find a vacant one, so that helped keep it a little less awkward, while I posed on a random porch.
I also "brake" for sweets…
a quick little stop in at the Sugar Shack and The Custard Station, and my sweet tooth was conquered. Sweets play a super important role in my life. Kind of like coffee… sweets + coffee = LOVE.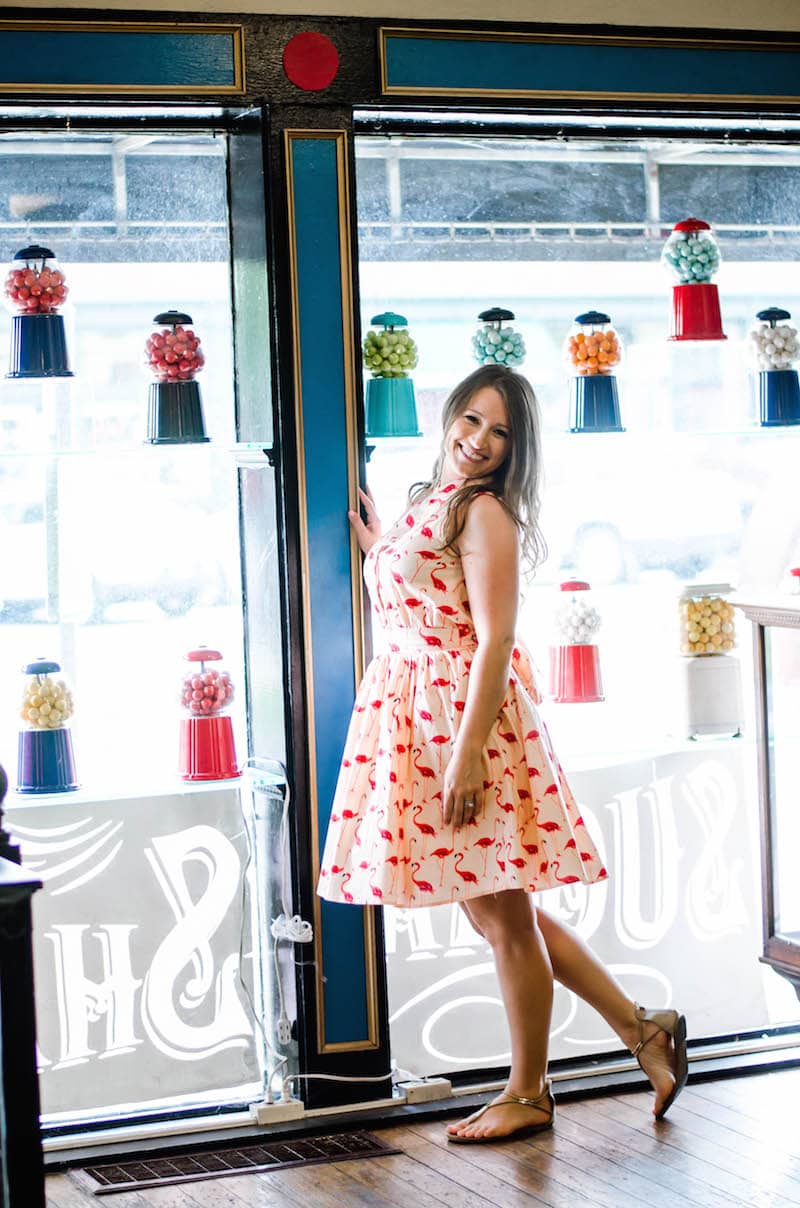 Gettin' down to business…
More times than not, I'm at a coffee shop, or a restaurant knocking some work out. I can't tell you how much it tickles my fancy, when I'm able to eat or sip on coffee while blogging and doing what I love.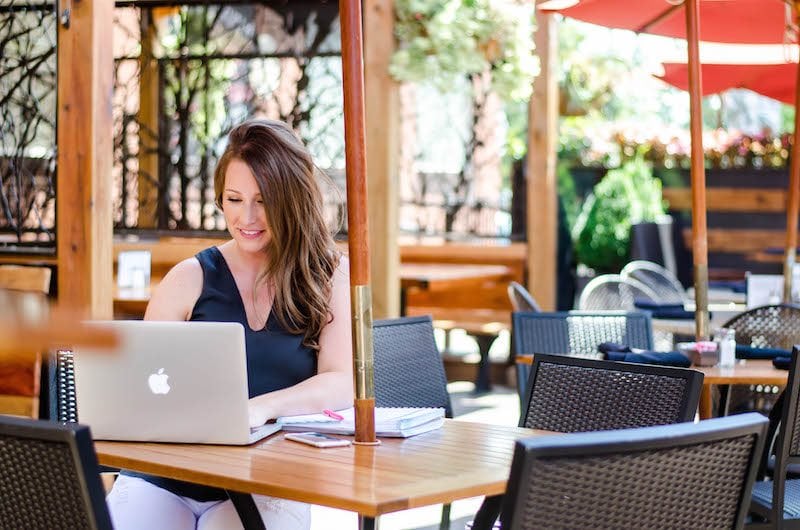 Get Your Party On…
Confetti, parties, pastels, I love it all. So for those exciting moments of celebrating, I always want a staple confetti-celebration photo in my portfolio. Even on a bad day, hopefully seeing confetti fly up in the air, can make someone's day.
Even though I've been at this "blogging thing," for 3 years now. WAIT… I just realized it's my 3 year anniversary on August 30th! Well if that's not a reason to celebrate… I don't know what is!
Anyhoo… back to what I was saying… Even though I've been at this blogging thing for 3 years now, I still have people ask me what it is that I do, and how I can even call it a "job." Well, a "job," has such a negative tone to it, so I like to stem away from that if I can.
I really do get to do what I love, all while earning an income, and contributing to my family's finances. By FAR the best decision I have ever made.
Ready to Make Money with Your Blog?
If you've started on the blogging journey, and are ready to make money with it, don't forget about my "How to Make Money Blogging," ecourse that is relaunching soon with updates!
 I literally show you EXACTLY what websites, networks, and companies that I use to generate over $6,000+ a month with my blog.
There's nothing more I want than to help save you time and countless hours, trying to figure it out on your own.
Sign up for my blogging insiders emails, to be one of the first to know when it's available again!
As always, thank you so much for all of your support! Fantabulosity wouldn't be what it is today, without you all.