This is a sponsored post written by me on behalf of Special K. All opinions are 100% mine.

Mobile Office Day Bag Organization & Must Haves. When out and about running errands, heading to appointments, or for an office-on-the-go, my day bag is ready!
Mobile Office Day Bag Organization & Must Haves
After taking the role of "work at home mom" for the last 5 years or so, I've nailed my day bag organization down to a science and I can't WAIT to show you how I keep my sanity when I'm out and about. Whether it's my mobile office, a day as a mom running errands, or a day full of appointments, I make sure that my day bag includes items that I'll need while out and about. Funny thing??? No matter what type of day it is, it typically holds the same items each day.
With this organization, I've found that my days are less scattered, and my day tends to run more smoothly with fewer hiccups. So let's get into the details of what works for me. Hopefully, you'll find suggestions that work well for you too!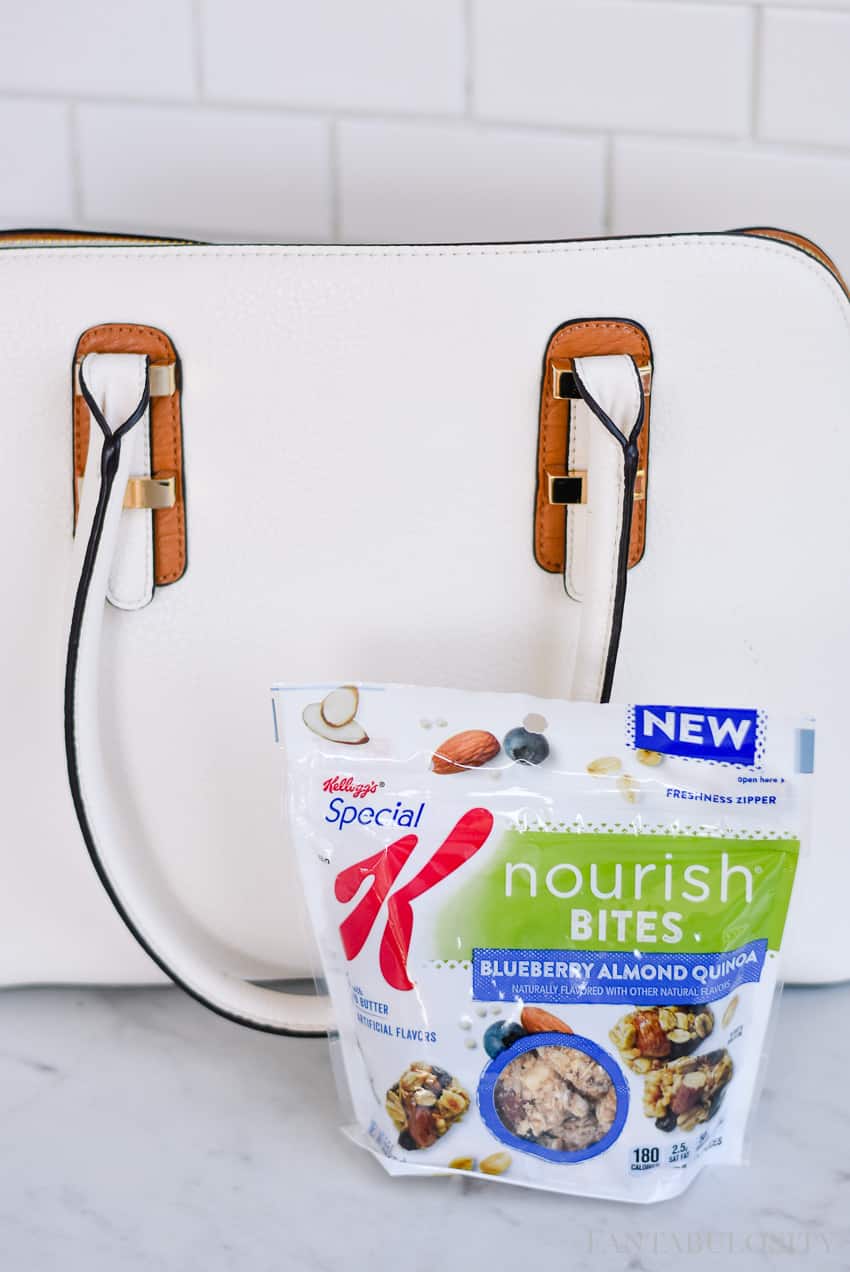 Purse | Handbag
I'm not much of a briefcase kind of gal, so I use a handbag or purse that's large enough to hold my must-have items. Surprisingly, this is easy to find, since stylish totes and handbags can run on the larger side. My purse (with my wallet and girly needs) is a separate bag that I take some days. But there are days when I just stick my wallet in my day bag and combine the two.
Snacks & Bites
So I'm one of those… I get pretty "hangry" if I don't snack on something every couple hours. My poor husband even knows that if we are out and about and he doesn't feed me often, it can get pretty scary. So I always make sure to pack a snack in my day bag, so the evil monster won't make an appearance in public.
Special K Nourish Bites
Recently I tried the new Special K Nourish Bites, and fell in LOVE with taking them with me on my day outings. They taste great, have REAL visible ingredients like quinoa, pistachios, almonds, and dark chocolate. PLUS, the bags are resealable, making it easy to snack on a few here and there throughout my day. When I pack these with me, I'm so much more confident about making good choices when it comes to snacking while out and about.
This won't be the only time you hear me talk about these babies around here, I guarantee that.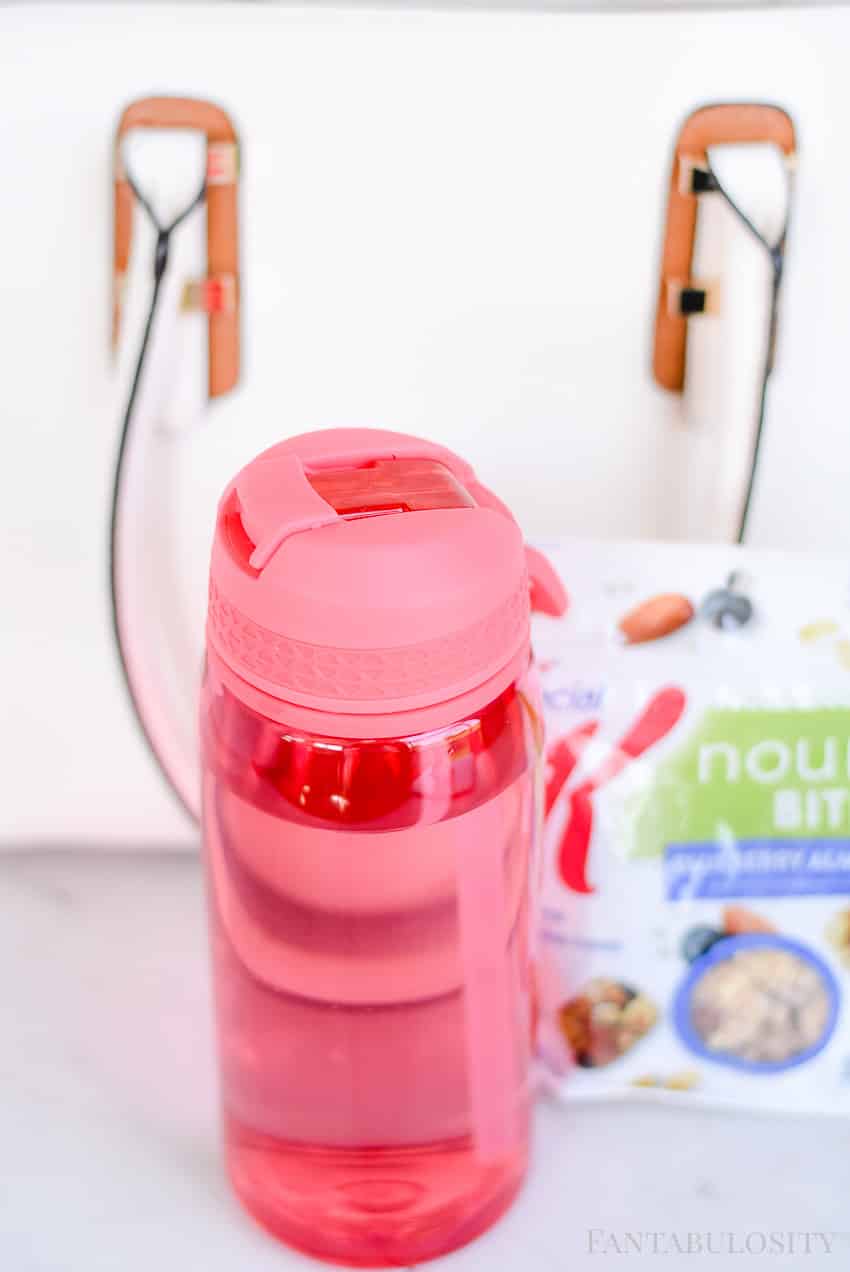 Bottled Water
I will NOT leave my house for a few hours, let alone a full day of being out about, without a bottle of water. If I do leave it at home, I'll end up going most of the day without drinking anything, leaving me dehydrated, or driving through somewhere to grab something.
I get pretty picky about my water bottles when choosing them. They must:
• Have a straw
• Have a small enough base to fit in my cup holder in my car
• Hold ice pretty well to keep my water cold
• Be cute (I mean for real. As a mom of all boys, I don't get to have pretty little things around often, so I make up for it when I can.)
Laptop + Charger
So I'm a blogger, we all know that by now… but for any work at home gal, a laptop can be a huge accessory that's involved in our daily lives. Some may have a tablet, others just use their phone, but I'm a sucker for a full-blown laptop. I love being able to have it all with me no matter where I'm at, so I can work on something that may suddenly come up.
Tip: Before buying a handbag for my designated day bag, I'll make sure my laptop fits in it sideways, because that's usually the largest item that I carry in my bag. Plus, a lightweight laptop really helps control the weight of the day bag.
Paper + Planner + Pen
Can we get an amen for a planner?! I'm a paper kind of gal, so a paper planner is my jam. I have one small enough (but not too little because I LOOOVE to write) to fit in my day bag easily. This is super important to carry with me, because I usually either schedule an appointment, hear of an event happening soon, or need to check what days I'm available for something that's come up.
I also carry my padfolio with me (fits sideways in my bag) for taking notes while in meetings, or random thoughts that come to me while driving. (Yes I pull over to write when it's ah-mazing and I don't want to forget it.)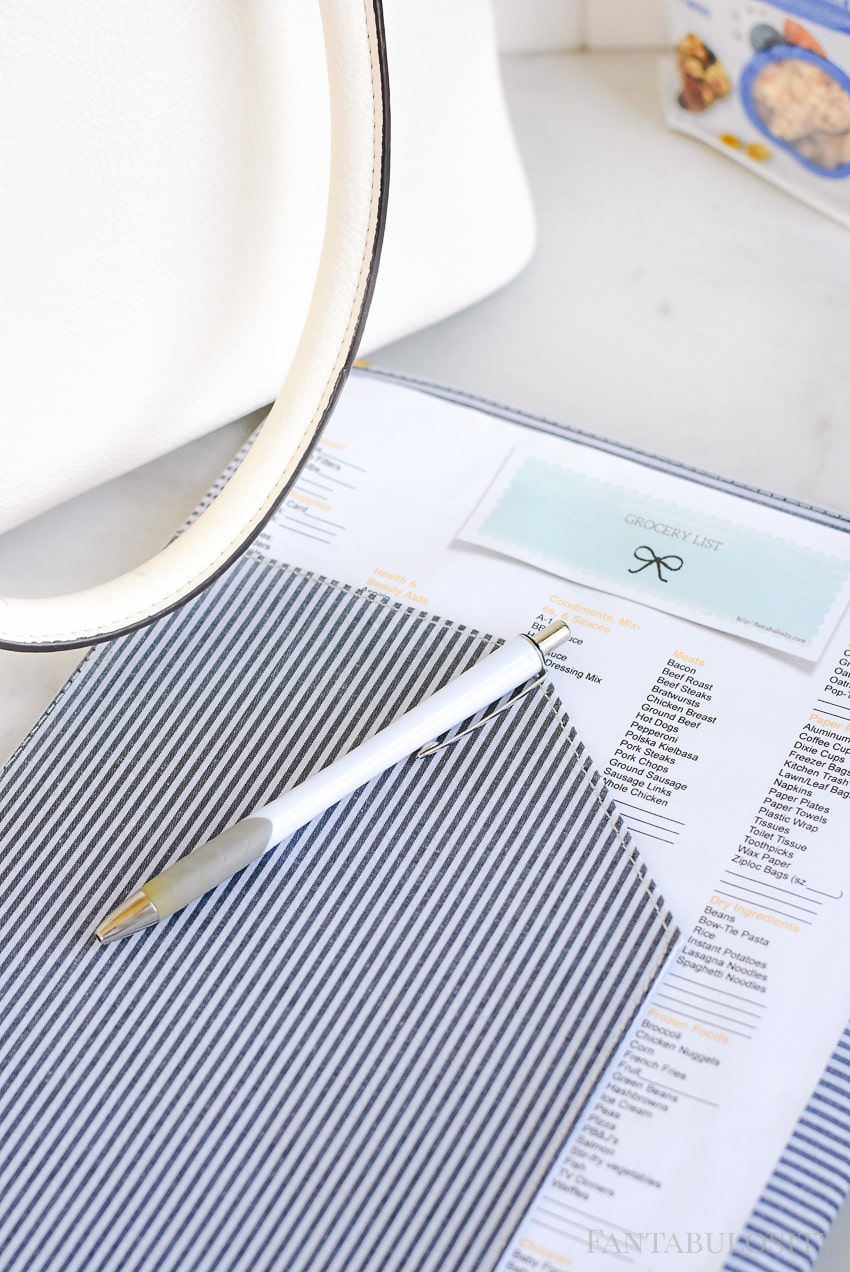 Grocery List + Mail + Returns
In my padfolio, there's an inside pocket on the back of the cover where I can store my grocery shopping list, deposits/loan payments for the bank, and any mail that I need to drop off. This way, it's not loosely hanging around in my bag, with the opportunity to fall out when I pull something else out.
On-the-Go
Once I get in the car to head out and about, my water bottle ends up in my cup holder, my bag sits in the front seat where I can easily snag it, and you guessed it… my snacks are usually pulled out for when my "hangry" vibes arise.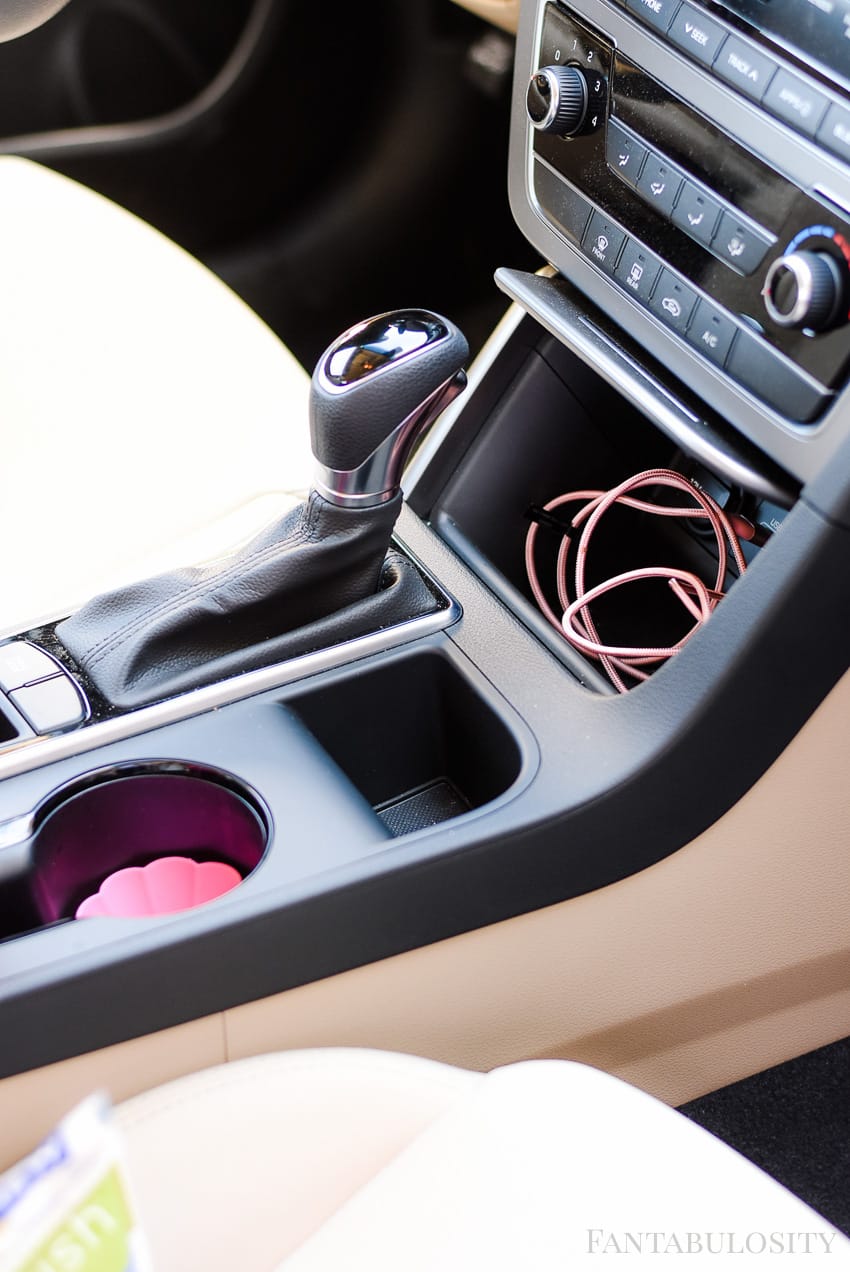 Additional Items Not to Forget
There are a few items that I always want to make sure are en route with me, but tend to stay in the car or are a rare need…
• Phone charger
• Sunglasses
• Any returns to take back to the store I'll be near
• DSLR camera (I know, but when I don't take it with me, I usually wish I had. But that's the blog photographer in me.)
• Podcast downloads (I love listening to educational podcasts when I'm alone without the kiddos, so I make sure to have a few ready & downloaded from the wi-fi at the house before leaving.)