I have a MAD crush on Pinterest. At times I wonder how we even lived without it. Did we actually have to come up with ideas on our own? Boring. 😉  At some point in my "pinning," career I came across a way to organize my reward cards. (I can't begin to tell you where I saw this.. because silly me, I didn't "pin," it. So make sure you "pin," this one, so you don't forget to do it, when you have time!)
This has been one of the most HELPFUL tips that I have found, and as always… I must share the good things with you. Let's organize your reward cards!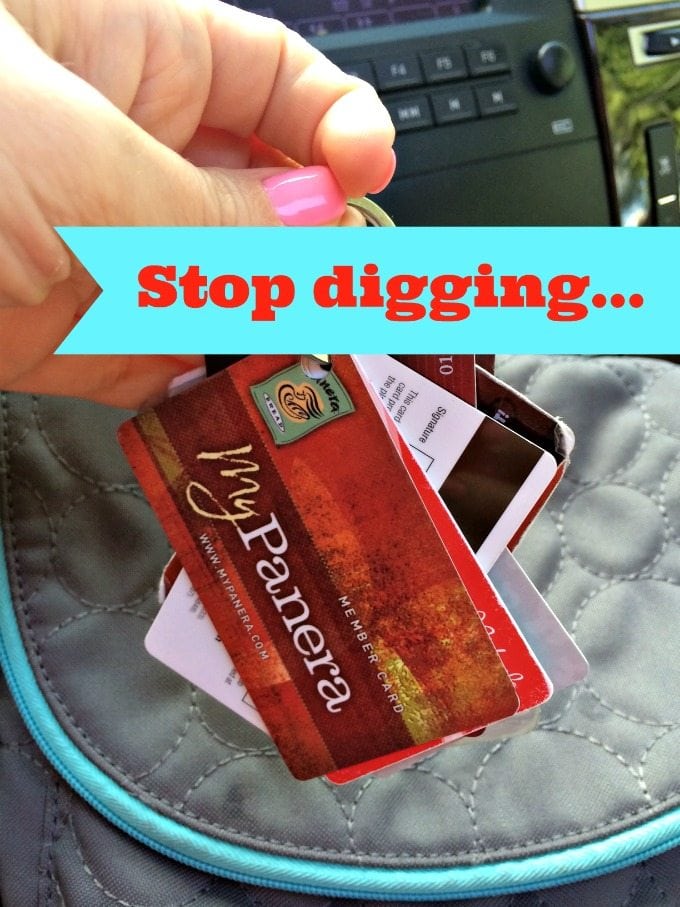 How to Organize Reward Cards:
Grab a key ring (I wouldn't use the one that you keep your cars keys on, because if you're like me… your reward cards can get kinda hefty.)
Grab a hole punch
Determine which part of each card you want to puncture the hole in. (Trust me… you'll want to stay consistent with the location of the holes, or you'll go crazy flipping cards-trying to find the right one when you're in the drive-thru.)
Punch a hole (I did the upper left hand corner of each card. This seemed to avoid any barcodes on the back, and it didn't puncture the name of the store/restaurant. Each card is different though!)
Slide each card on to the key ring. (Make sure you slide it on the same way for every card. It's actually kind of funny how many times I kept messing up, because when you go round-and-round, sometimes it ends up backwards. Or maybe it was just me.)  🙂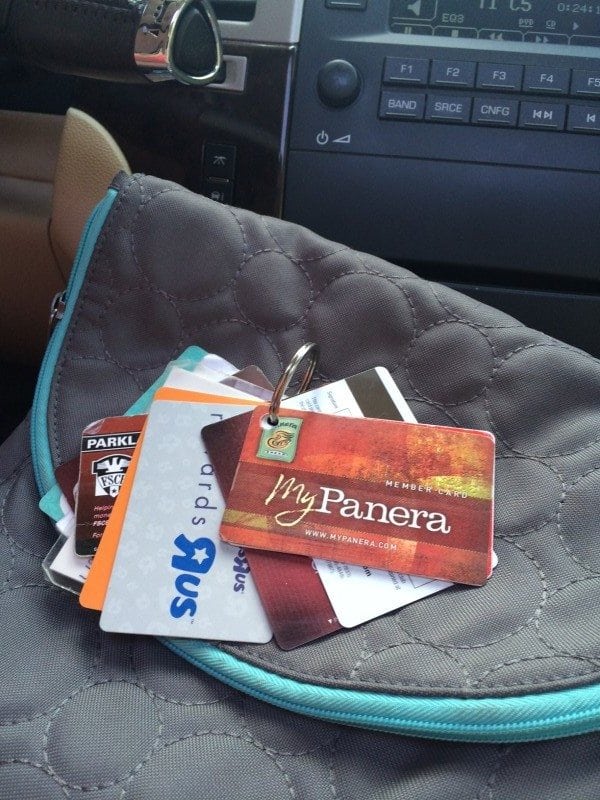 There we go! It is so nice when I'm in the drive-thru now, or in the store at the check-out, I can reach in to my purse, feel the large bunch of reward cards, and whip it out for redemption. No more fumbling around, trying to find it in my wallet, or digging around in the purse that feels about 20 ft. deep, looking for that stinking card.
I hope this super simple, quick tip, saves you TONS of time! Do you love to be organized? Check out my other popular posts on organization:
Pantry Organization …… OR …… Car Organization …… OR Maybe Even …… My Office/Craft Room Organization
Until next time…