Let me start by saying, that I have a super hard time, talking about myself in this way. But I've been asked to share a little bit more about who I am, and how in the world I've ended up where I am today.
It began as kids…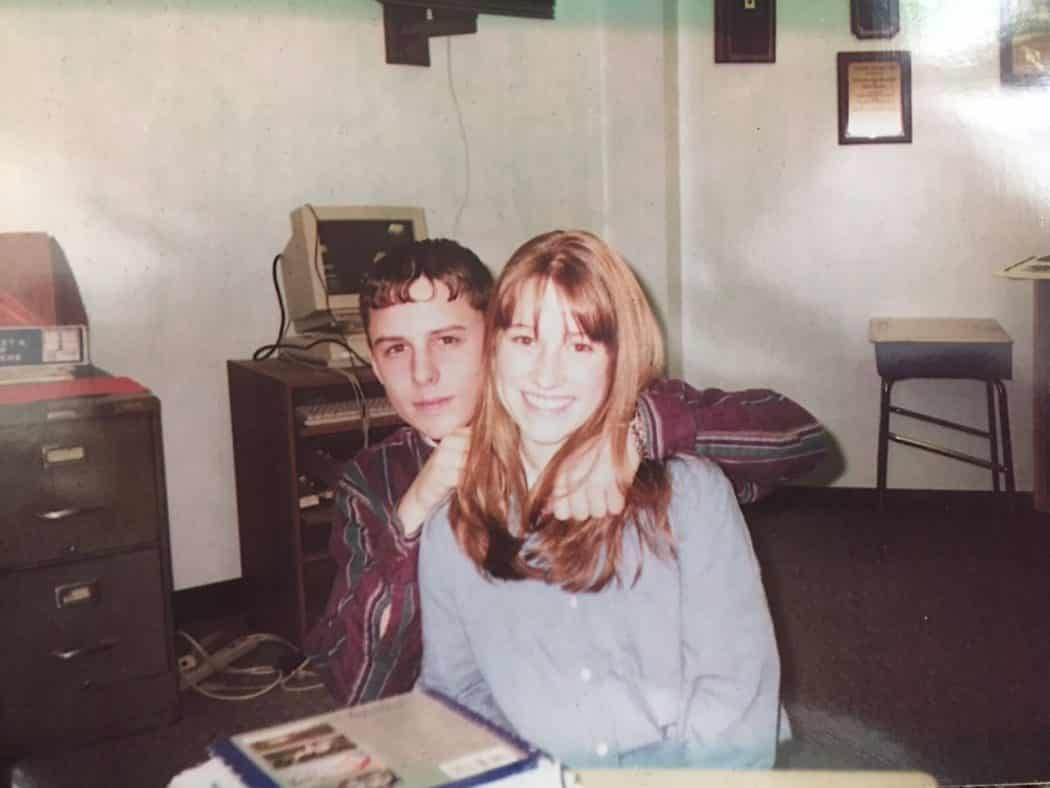 I fell in love with him, in the 5th grade. I kid you not. I told my best friend that I was going to marry "him," when I saw him in the hallway… by the bathroom. (So romantic, right?)
We were separated after that year because his mama decided to have him switch to a private school, and I didn't see him again until our freshman year when we're back in the same school.
Long story short, I made a move, and we were "an item." 14-year-old kiddos, in love. (Or at least I was. He was a boy, so he didn't know he loved me until I made him say it.) 😉
Make it official…
10 years after dating, we decided to make it official. We were married on the beach in San Juan Puerto Rico. Why Puerto Rico? Because they do not require a passport, and our family/friends were lacking the little square book. We were hoping if we picked that as a destination, more friends and family could attend.
2 Years of Trying…
If you've read my "I'm Sorry, But you May Not be Able to have Children," post, then this is no surprise to you. We tried like heck to make a little bundle, and it just wasn't happening. After two years, and giving up… we got our first polaroid.
My hubby is a hobby pilot, so when we found out that "it," was a "boy," airplanes would be a huge factor of his life. But now that he's a big boy… he'll pick the Batman costume over the plane wind-up toy any day. Amazing how they decide what they love on their own, no matter how hard you try… right!? 😉
Then there were four…
Two more years later, we were blessed with a second baby boy, and our lives were never the same. Wrestling matches, mud fights, and busy-busy bodies… make up our parenting and family lives at the moment.
Business side of things…
My work timeline over the years:
• Hamburger connoisseur of a waterpark concession stand. "Part-time gig while in high school."
• Diaper changer, lesson planner, and timeout monitor at a daycare. "Daycare Teacher"
• Skin darkener, and bed filler. "Customer Service Rep at a tanning salon."
• Paper pusher, and soda seller at Pepsi Cola. "Office Manager + Sales Manager"
• Husbands right-hand gal. "I helped in my husband's office for a few years until he hired a staff to take my place."
• Kid manager "Stay at Home Mom"
• Typer, shopper, and photo-taker "Full-Time Blogger"
Where to go from here? Who knows.
Dream of the future… (as of July 2016)
When someone asks me, "Where do you want to be in 5 years?" It's one of the hardest questions for me to answer. So many thoughts run through my head. Perhaps it's because I'm a "creative," and I want to do a million things. But…my DREAM future may look like:
• Marriage: A happy & incredibly healthy marriage (including fights and arguments in all!)
• Kiddos: Two sons, that love their mamma and daddy so much that they remember to always do what's best in life, all while not hating the life that we gave them. (We're always afraid we will screw up our kids, right?)
• Work: A successful blog, and a version of my own TV Show, with a concept like the Pioneer Woman has. The camera crew comes in to her home, shares what she loves (cooking) with the world, all while being surrounded by her family.
But no matter where I am in 5 years, or what it even looks like… I'm incredibly happy with the way life is right now, and I can't thank you enough for following along. YOU are the reason that Fantabulosity is as successful as it is!