Party Day Survival Kit: Having all of the necessities in one place on party day, can save a TON of time! Planning a wedding? Keep all of the wedding decorating/bride essentials in one place! too!
Let me fill you in on a little secret. I LOVE the idea of having a "party day survival kit," handy, to shave minutes (if not hours) off of my prep-time, on party day. Whether it's in my back yard, kitchen, or across town… it will always be by my side!
Typical party-day scenario:
Decorating outside for a back yard party. I realize that I need tape and scissors to finish hanging up the backdrop behind the dessert table. I put everything down, walk inside to grab the tape and scissors, only to pass by a project that I didn't complete earlier. I stop to finish that, and make my way further in the house to get the tape and scissors.
I pass by the avocados,  remembering that I need to make guacamole for the party. I stop and become a quick chef, and finally 45 minutes later, I'm at the tape and scissors.
Heading off other time-sucker obstacles as I head back outside to finish the backdrop,  I realize how convenient it would be to have everything that I need, RIGHT there with me, while decorating and setting up the party tables. Rather than seeing a million of other things that need done, on my way to grab simple little necessities, and getting distracted… wasting precious prep-time. Or perhaps I need to work on my "focus," and not getting distracted so easily. Either way, using time to go back and forth for the typical supplies that you could have on-hand, just makes sense.
Party Day Survival Kit
I'd LOVE to tell you what I use for mine, and what's inside. I purchased a Creative Options organizer from Hobby Lobby, and I'm in heaven! Three trays with adjustable compartments, and storage up top for bigger items! It all locks in place, and easily carried by the handle, wherever I go.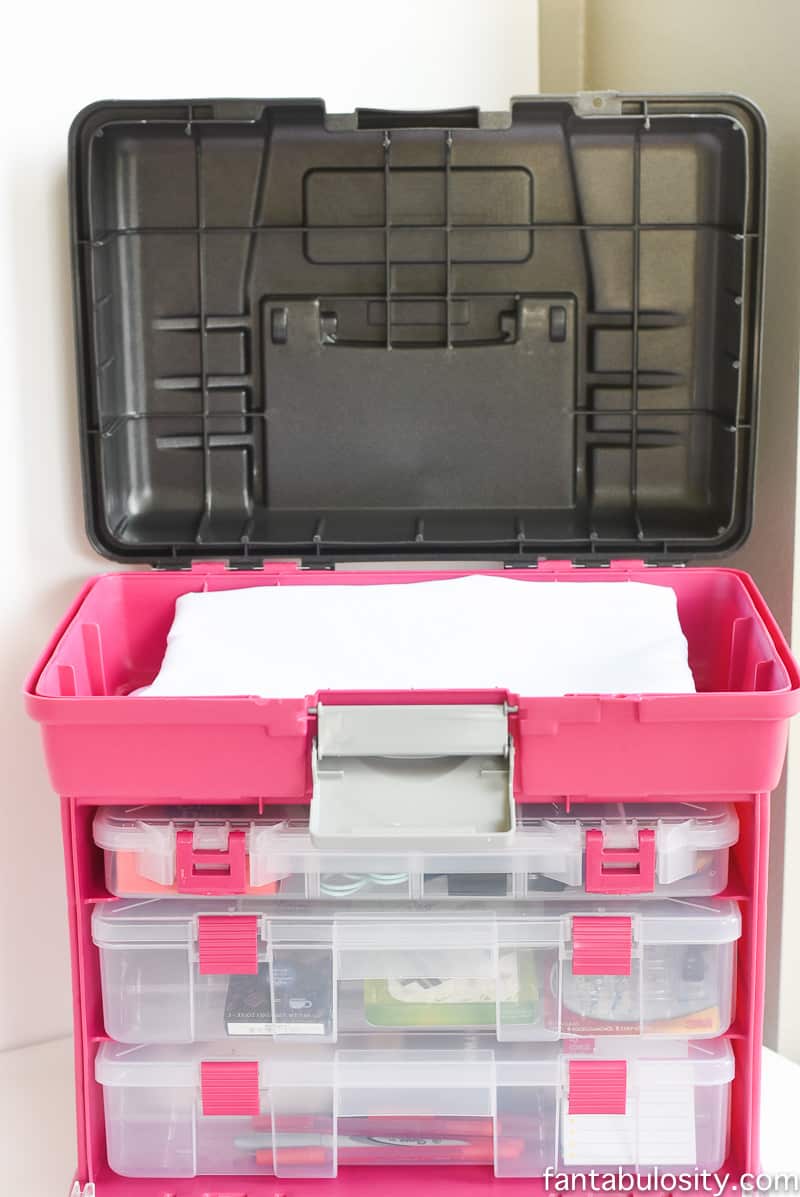 I immediately knew the top compartment would hold a white tablecloth. One of the staple items needed for any party. Although you may not "want," a white tablecloth, something could happen to your current one (drink spill, hole, etc.), it's good to have a backup. (White is a neutral color that can go with almost any party theme/color scheme, so it's a great color choice for a backup.)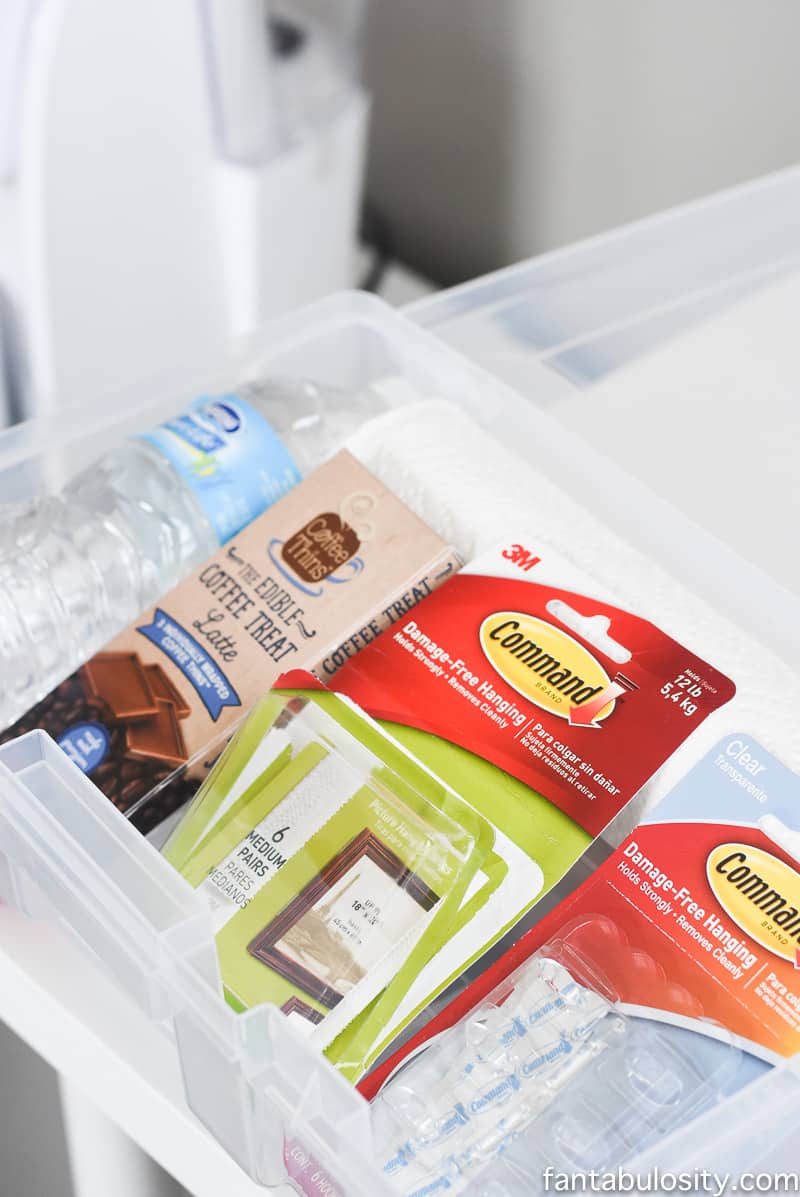 Contents of my Creative Options Party Day Survival Kit:
washi tape
tape measure
clothespins
hand sanitizer
staple puller
glue dots
paper clips/binder clips
rubber bands
tape
scissors
twine/ribbon
pens/pencils/notepad
bottled water/snack
removable strips/hooks for hanging
Now… if I find myself decorating/setting up for a party, and I don't have something that's in my party day survival kit, you better believe I'm sticking it in there for the next party!
After each party, I'll replenish the kit, so it's ready to go on party day next time! One less thing I have to worry about when the time comes!

"This post is part of a social shopper marketing insight campaign with Pollinate Media Group®  & Creative Options, but all my opinions are my own. #pmedia #Storagewithstyle  http://my-disclosur.es/OBsstV"