Black + White Party Girl Dress – There's something so classic about a great black and white dress!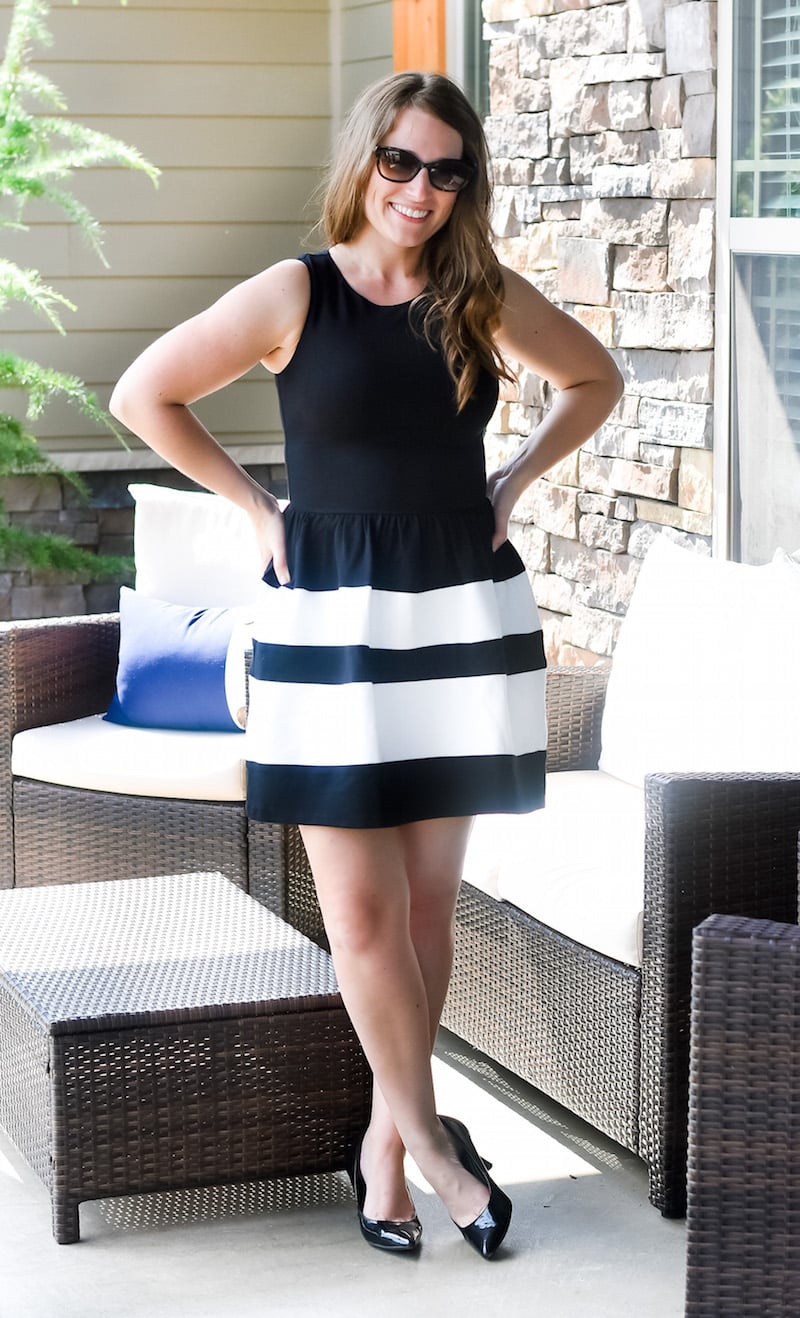 Warm weather, weddings, parties, hosting… they ALL mean one thing for me: time to get "googly-eyed," over party dresses. So if you're like me, and always looking for any excuse to slip on yoga pants a party dress, you may just fall in love with one of my recent finds.
Black + White Party Girl Dress
As an avid Kate Spade lover, but a bigger lover of a Target price tag… I bring you the perfect combo. During one of my late-night, can't-sleep, Pinterest browsing sessions, I happened across this black and white fit & flare dress. I immediately fell in love, and couldn't WAIT to unbox it, and share it with you all.
Why?
#1: Because it's adorable. Right?! Classic, flair, and "Kate Spade'ish."
#2: It's super comfy. Tight fit, but stretchy.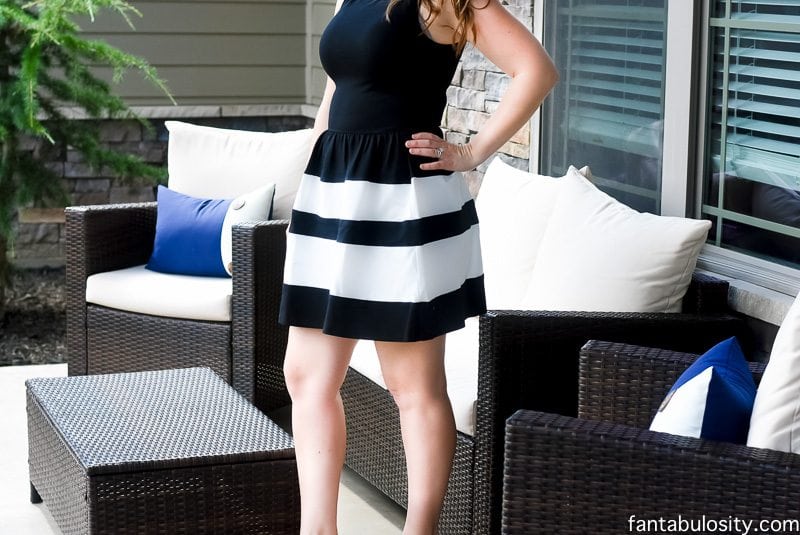 I may, or may not have, worn this longer than I needed to after getting the photos… because, well, twirling through the living room before my kids got home, just felt right. But quickly took it off when my husband came home with a "deer in headlights," look, afraid it was date night, that he forgot.
Dress Specs:
• At the time of creating this post, it's cheaper than what I even paid for it. #dangit #butgoodforyou
• Zips in the back 
• A-Line Shape, flares at waist
• Made of rayon/spandex/polyester
• Also comes in white and navy
• Fit true to size (I'm wearing a small. Height 5'4)
Shoes:
This post really should have been highlighting the dress AND shoes, because I equally love the shoes just as much.  These are my FAVE-O-RITE heels, and are the most COMFORTABLE ever. (My closet contains multiples pairs in fun different colors.)
The insides are almost "squishy," leaving them to be extremely cozy on my tootsies. (There are even "wide" sizes available for my not-so-dainty "wide" feet. Major bonus.)  You'll die when you see where I found them…
Black & White Fit & Flair Dress SOLD OUT, (buy similar HERE
) // Black Heels (buy HERE
)