How to Remove Rust from Silverware: This quick and easy solution to remove the dreaded brown stains on silverware is finally here!
I have to admit something.  I throw everything I can, in to the dishwasher. This can be a no-no for my silverware. You know, the kind that says "hand wash only?" Yeah, I probably won't be buying that kind again.
I love entertaining.
And there's nothing worse than pulling out my place settings for dinner guests, with silverware that has nasty rust spots on it, making it look like I didn't even wash it.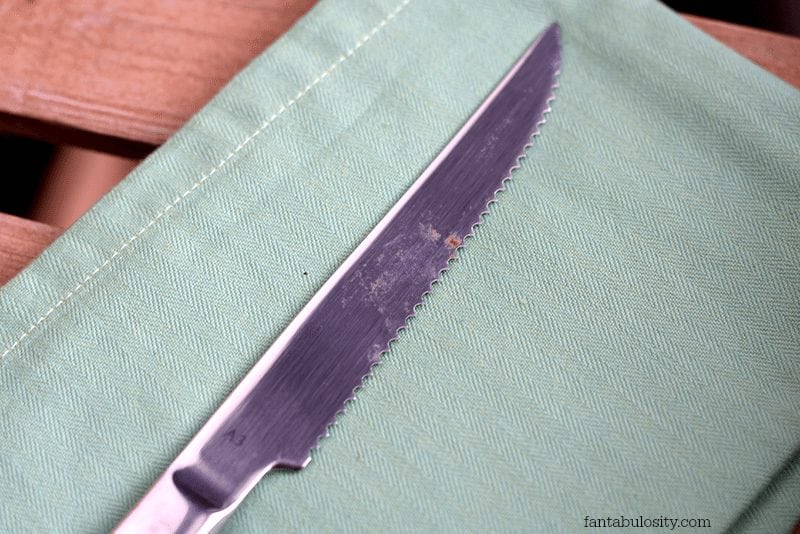 Yuck.
The other day, I had.. had IT. We had people coming over for dinner, and they were due to arrive in 5 minutes.
I whipped out the steak knives, and OF COURSE, there it was. Rust covered silverware.
Looking around, I realized I had a little somethin' somethin' under the sink, that may work. Meet my new little friend…
How I Remove Rust from Silverware
The Magic Eraser.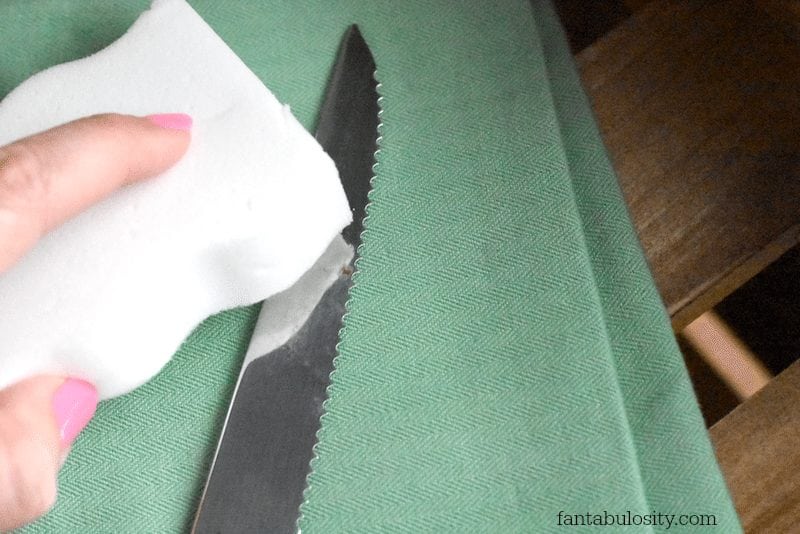 Literarily, two swipes with a wet magic eraser and the rust is gone. Well, for my silverware this time. I suppose it depends on how bad the rust is on what you're cleaning.
No More Rust on Silverware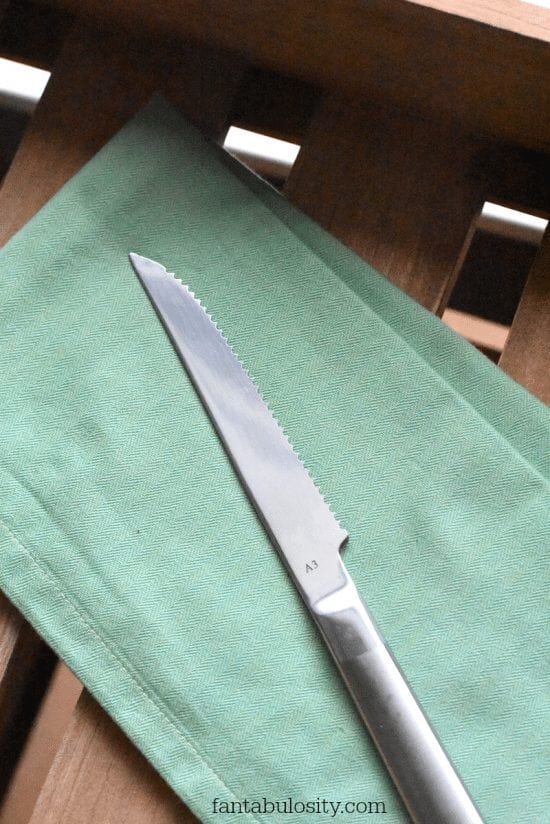 Look What Else This Thing Does at My House
I use the magic eraser for EVA-REE-THANG! No, they're not paying me to tell you that. I truly do. I wish they'd pay me to tell you that though. How cool would THAT be?
Here's a quick (horrible photo) of some trim I just wiped down to show you what else I use my magic eraser for. My boys LOVE pushing "things," around the house. Cars/Tractors/Wagons/Etc. Well, sometimes they accidentally "ram," it in to the trim. (No, I don't "let," them do this… but it happens.)
They can put a hurtin' on it with scuff marks. So I simply wet a magic eraser and go to town. It's not nearly as easy as the silverware trick-a-roo, but it works.
Before:
After:
You can see that there are a few scuff marks still. That's frankly because my arm was tired, and my boys were wanting me to go play with them.
(So I did)  I'll finish tomorrow.
If you haven't given the magic erasers a try yet… I say they're a MUST for every household. I always keep em in stock. Go see my "How I Remove Chalk from my Chalkboard," post, to see what other item I use with magic erasers to get the tough chalk off.
Hope this helps you all!
What are you going to try a Magic Eraser on?
Pin this image so you REMEMBER: