Spring Cleaning Like a Boss – Get Started on the Right Foot! Tips to motivate, follow through and handle spring cleaning like a champ!
Spring cleaning is possibly my favorite time of year. The idea of starting fresh in my home by purging the old and bringing in the new, combined with the warm breezes, lights me up!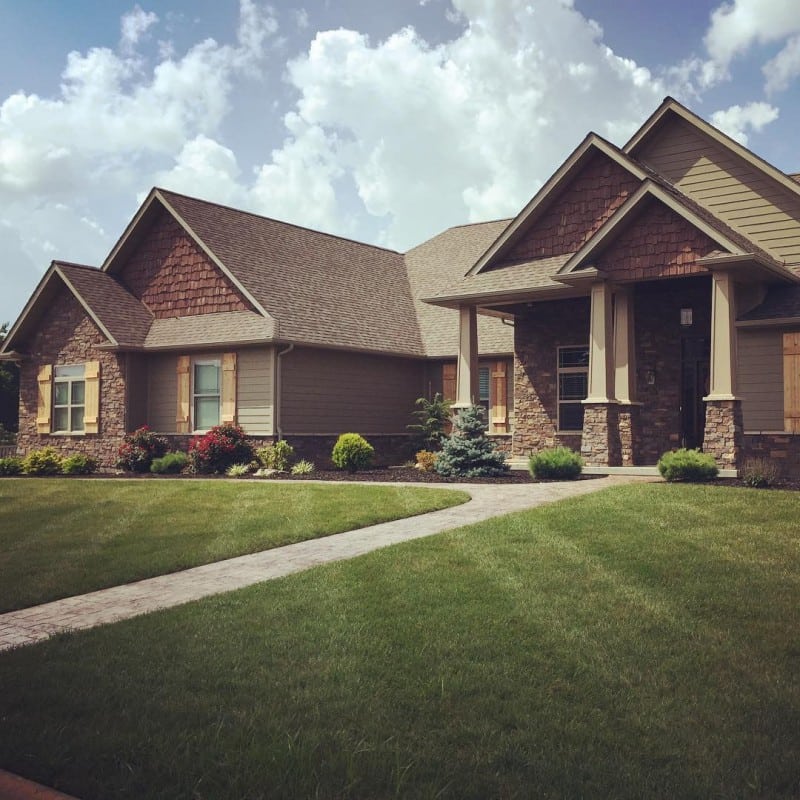 Spring Cleaning Like a Boss
60 Second Highlight Reel
In 60 seconds, I'm spilling my secrets to my spring cleaning routine in this highlight video, but if you have just a few more minutes, I SPLURGE my secrets in the steps below!
1. Plan it Out. Yep. Actually Schedule it.
You know why I say to schedule it? Because odds are if you schedule it, you're more than likely to stick to it, and not decide to sit on the couch watching tv Saturday morning instead of tackling the house like you really want.
If you think it will take a whole day, wrap your head around the idea that you'll get started as soon as you finish your morning coffee, and buy your cleaning supplies ahead of time. (But more on that in just a bit too.)
2. While You're Scheduling…
So since you have already taken the time and effort to pick a day to spring clean, why don't you go ahead and schedule a girls night or date night for that evening, so you have something to look forward to. I don't know about you, but when I have something fun going on that night, it feels kind of like a reward for myself for killing it during the day.
Side Note: Have kiddos? It may not be a bad idea to see if Grandma (or another lovely person that loves to spend time with your children) can snatch your kiddos for an overnight playdate the night before spring cleaning or even the morning of, so you have the whole day to clean without the kids going behind you and wrecking everything you've done… and you're free to spend adult time with friends/hubby that evening.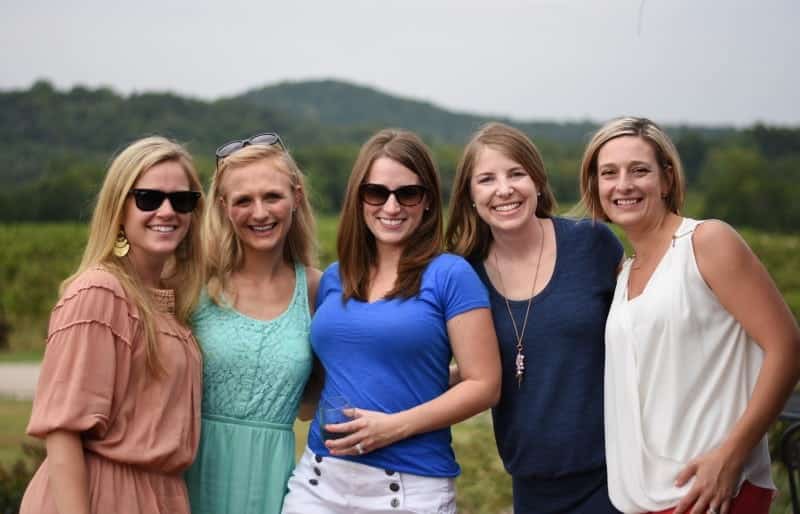 3. I Mean, I Have These New Cleaners Soooo….
Have you ever bought new workout clothes to help motivate you to workout? Well, I do the same thing with cleaning. I let my cleaning supplies dwindle quite a bit when I know spring is coming, and then when I'm ready to spring clean, I go out and buy all new cleaning supplies. Fresh new cleaners, and new scents get me even more excited to tackle the whole house.
I guess I'm kind of tricking myself, but hey… whatever works, right?
4. Headphones + Podcast
Now you may be a music gal, or even a "book-on-tape" (for those of you who were born in the 2000's, this is what we 80's gals call audible books) kind of gal… but for me, a podcast while I clean can do some amazing things. Depending on the podcast, I may feel inspired to be the best friend I can be after I get done listening to an episode, or I may be ready to tackle a new business adventure because of what I hear Pat Flynn say on his most recent podcast. Either way, my mind has been focused on something other than cleaning for the last hour and all of a sudden that toilet has been scrubbed and the refrigerator has been cleaned out… and I barely remember it. 5. Lemon Water So you've had your morning coffee, but
make sure you make yourself a lemon water (if that's something you're into of course) to stay energized, refreshed and hydrated to keep you going! I've heard that starting your day with lemon water can give you amazing energy, so why not stay ahead of the game and make it first thing and power yourself for cleaning success?
6. Open Those Windows
I really hope that the day you scheduled spring cleaning, that it is beautiful outside. I know, I know. If it's beautiful, you'll probably want to spend your day out there doing something different. But there's nothing better than the fresh breeze blowing through those windows, and knowing that the cooped up germs and yuckies from the winter are leaving.
Getting Started on the Right Foot
Alright, you're ready to clean? Here are the first few steps to get you started on the right foot, so you'll stick with it, and get down and dirty.
7. Walk the House with a Trash Bag and PURGE!
On step 9, I'm really going to encourage you to stay in one room at a time. But first, I want you to grab a trash bag and walk the entire house. Pick up all of the trash you can find/see, and that way you're ready to tackle the house with a "clean" slate.
8. Centrally Locate Trash Bags
You may think I'm crazy, and you may even have a trash can in every room. But you wouldn't BELIEVE how much time/energy I waste walking back and forth to a trash can when I'm cleaning. So for the spring cleaning bonanza, I hang a few trash bags, (yes, on any random ledge I can find, like a chair) and place them centrally located throughout each room of the house.
Because even though you've walked the house before starting, you're still going to find trash as you dig in deep. Then, when you're done cleaning, just walk the house, grab your bag and toss them out! (It's pretty refreshing when it's time to go grab all of those bags I tell ya. You'll be so "GLAD" that you did. Haha! I know, I know… super corny but I had to.)
9. Pick a Room or Small Space – and STAY THERE!
One of the best pieces of advice I've ever received is:
Stay in one room until it's done.
Friends, if you're like I was… I would have about a hundred "squirrel moments" when it came to cleaning. I'd start in the bedroom, pick up a piece of dirty laundry, walk to the laundry room, see that I forgot to pull the clothes out of the dryer, start the dryer over, see the broom and think about how dirty the kitchen floor is, walk to the kitchen to sweep, only to see that I forgot to put breakfast up and I better do that first…
and the list goes on. I'd run around like a chicken with my head cut off, and NEVER really get anything done. So, start in one room and stay there. If you find something that belongs in a different room while cleaning, put it in a laundry basket and then when the room is finished, grab that basket and make your way to the next room, emptying the items in the rooms where they belong as you go.
This is a peek inside my current dining room situation. I can't even…
10. Donate + "Sell" Piles
As you're cleaning, it's the PERFECT time purge items to donate and sell. I mean, you're going through it, and coming across things anyway, so why not kill two birds with one stone and wrap your head around if you really need that item anymore.
Friends, you'd be AMAZED how much extra cash you can make by selling things that you no longer want/need. You may be a yard sale kind of girl, but I make SO much more, selling my stuff on my Facebook to local friends. Plus, I don't even have to get up early and deal with strangers at my house! It's a win-win.
"So Jessica, tell me… how exactly do you go about selling things on Facebook?"  Oh I'm so glad you asked. Because I am currently working on a video tutorial about how I do this, to make the process seamless, organized, and something you'll probably become slightly addicted to. So stay tuned for that tutorial.
Here's a peek at an "order" I currently have waiting for one of my Facebook sale customers now! 
11. Take ALL the Cleaners
Yep, take them all with you, as you clean a room. Remember that "squirrel moment" I talked about in step 9? You don't want to have to keep going back and forth to the room you're cleaning and the room where you store the cleaners. Grab a Walmart bag and put your cleaners in it and carry that bag with you from room to room. That way everything you need will be right there with you already.
Don't Forget the Hidden Areas
So this isn't really a tip for getting started, but it is something I want to mention. Spring cleaning is ultimately performing a DEEP clean on the house, right? But I think sometimes when we are around something every single day, we can get used to things, and forget them.
So this is just a friendly tip and reminder NOT to forget the hidden spots. Below is my favorite hidden spot to make sure I clean in the bathroom each time, and not just for spring cleaning. I show you exactly what this nasty little hidden spot may be hiding from you here: "4 Sneaky Places Urine Smell Hides in Your Bathroom".
If you have kiddos at home, keeping the school germs away can be difficult. Make sure to see my tips on how to keep the germs out of the home!