Stitch Fix Review February 2016 Try On Video and Photo Review: I ADORE Stitch Fix, and can't wait for my new fix every two weeks!
Eeeek! I'm so excited to finally have my Stitch Fix Try on video and review up for you all! If you missed my February 2016 Unboxing Video Review, you can see that here!
Video, Prices, Brands, & Photos Below…
Stitch Fix Review February 2016 Try On Review

Papermoon: Kualo Bow Back Knit Top | XS | $44.00 | Keeping! I already ripped the tags off and wore this sucker!
Kensie: Mally Ponte Jacket | XS | $88.00 | Help! Should I keep this?
Market & Spruce: Mainy Pullover Sweater | XS | $68.00 | I think I'll send back? I already have a sweater similar to this one, from Stitch Fix.
Lila Ryan: Kent Capri Skinny Jean | Sz. 6 | $98.00 | Keeping??? I love them, but need help with what shoes to wear with them!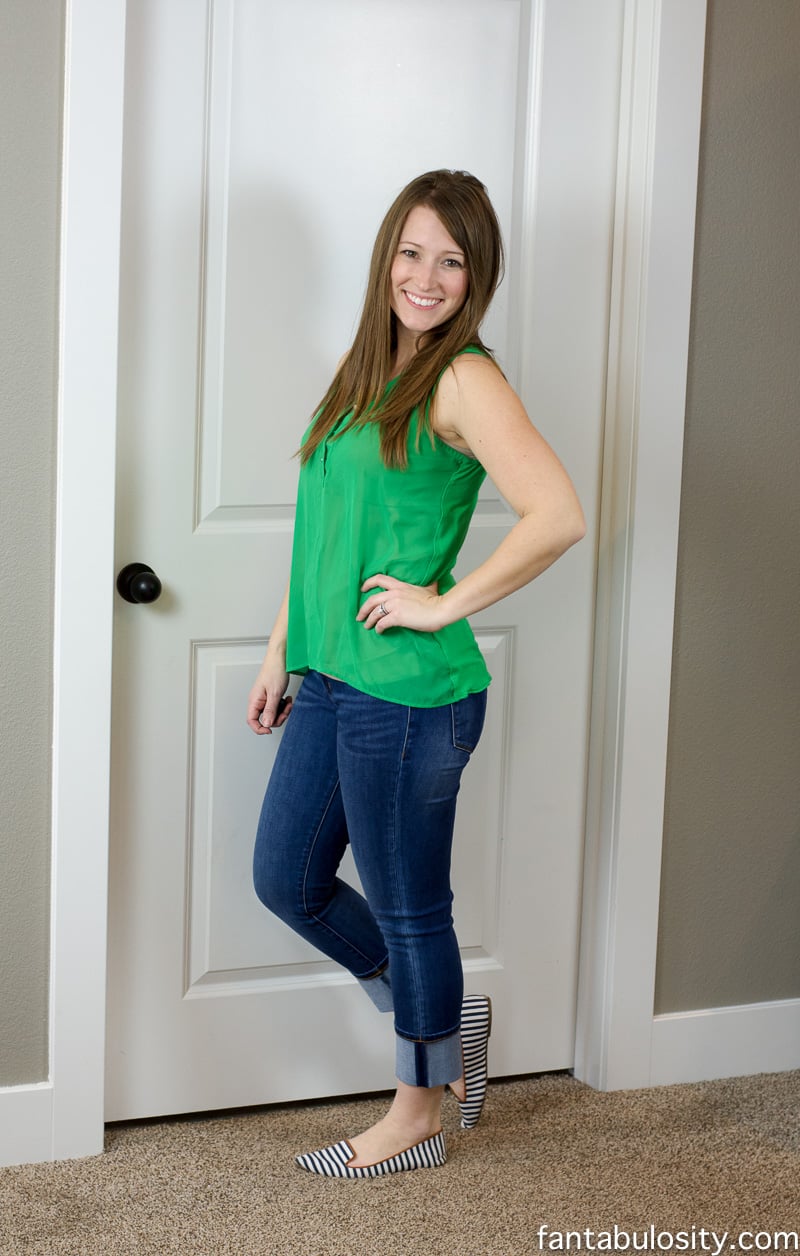 Urban Expressions: Clarice Side Zip Detail Tote | $68.00 | Keeping! I'm already toting this bad boy around. 😉
An "inside," look in to the purse. It's HUGE, and I love it. Love it, love it, love it.
Now if you're more of a "video," person… I have that all wrapped up here for you as well!
February Stitch Fix Review Try-On Video
Alright then… (In my best Ace Ventura impersonation)
I need some feedback on this one… 
What should I keep? Should I send anything back? Keep it all for the discount and "gift," what I don't want?
To see all of my other Stitch Fix Reviews, you can see them here, starting with the most recent first!
If you want to give Stitch Fix a try, I'd LOVE it if you wanted to use my referral link! All that does, is possibly give me a little bit of pocket change to use towards more fixes! It doesn't cost you any extra at all!
Pin this image to let Stitch Fix know what you want!