This off-the-Shoulder Shift Dress is cool enough for spring and summer, and perfect to wear day or night! Being under $50, this is my favorite find this season!
Off-the-Shoulder Shift Dress
I'm confident saying that this dress is my favorite find this season. Let's break it down…
• It's white. (We all know from my Trunk Club videos how much I love wearing white.)
• It is BP brand from Nordstrom and I adore their style and prices.
• It's under $50!
• The style is off-the-shoulder which is HUGE this season, and I also wear it up on my shoulders for a different look.
From the moment that I saw this dress, I knew I wanted to pair it with my new sun hat ($25) and new pink heels. I absolutely love the way they all look together.
Pink Sandals
The pink Ava Sandals are incredibly comfy and will go with so many outfits. I even paired them with my distressed skinny jeans and new ruffle top that I found from The Red Dress Boutique the other day and shared on Instagram.
Handbag
Although I've had this handbag for a while, I did find a similar one from Charming Charlie that you may like. It can go with so many outfits this season, and shhh… I even carry it in the winter too.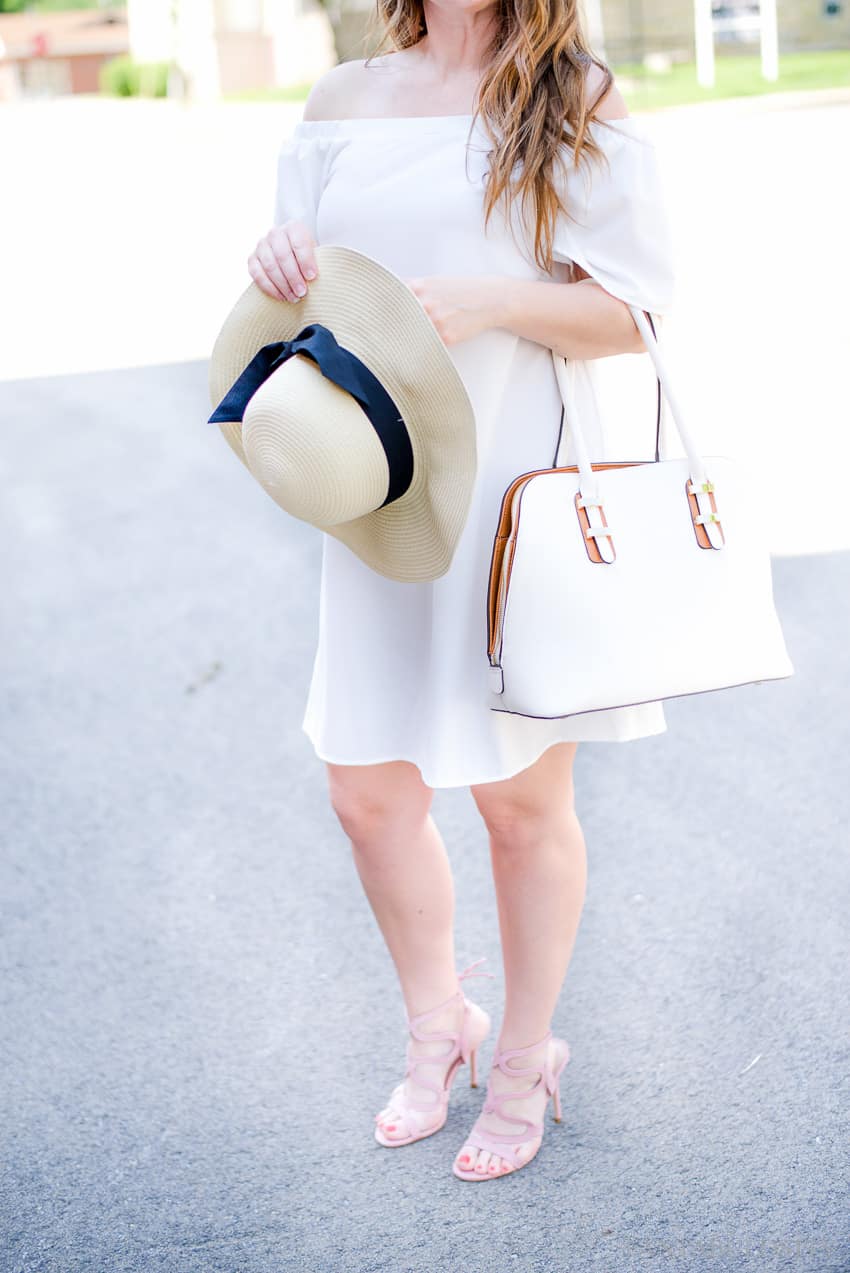 Sunhat
I've had many sun hats over the years, all similar to this one, but when I saw that this had a bow around it… I had to have it. It was the perfect little detail I've been looking for in a sun hat for years!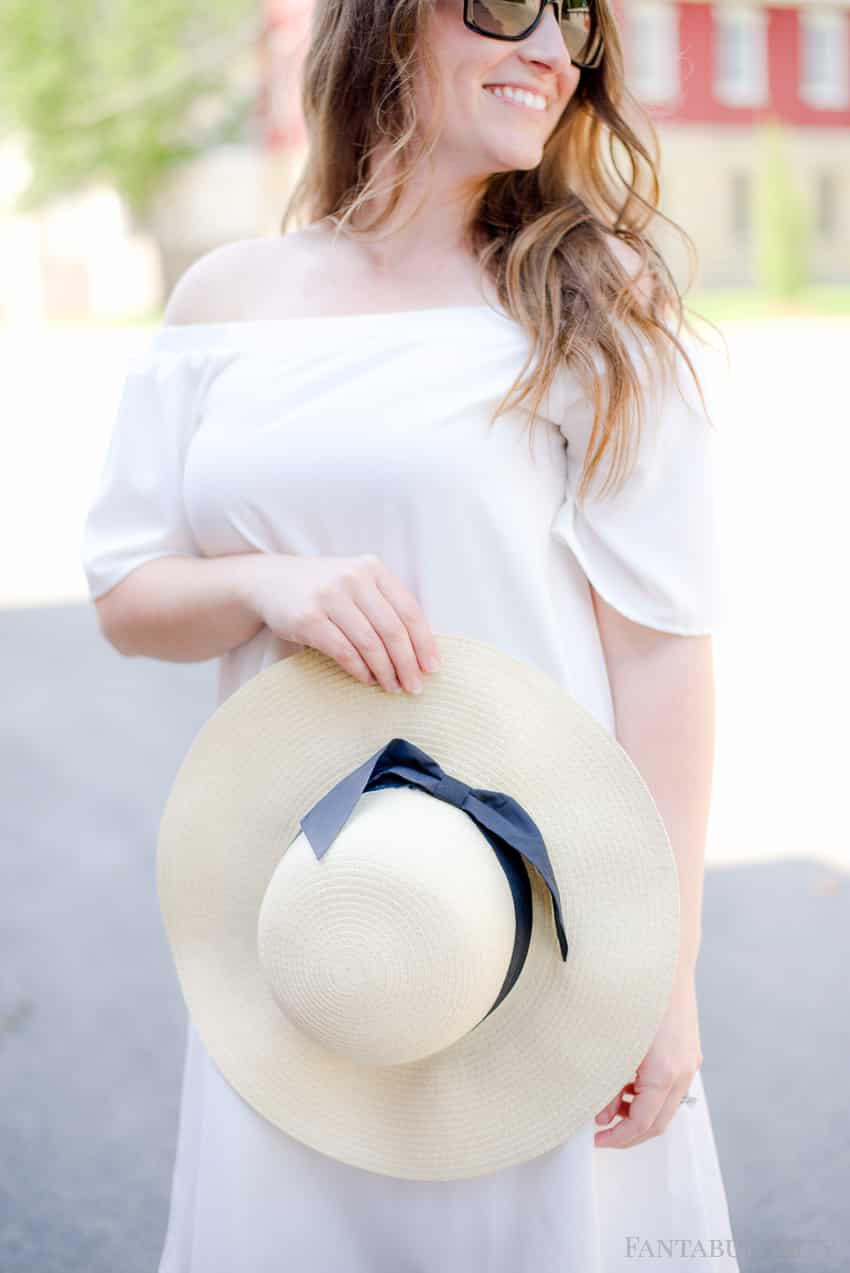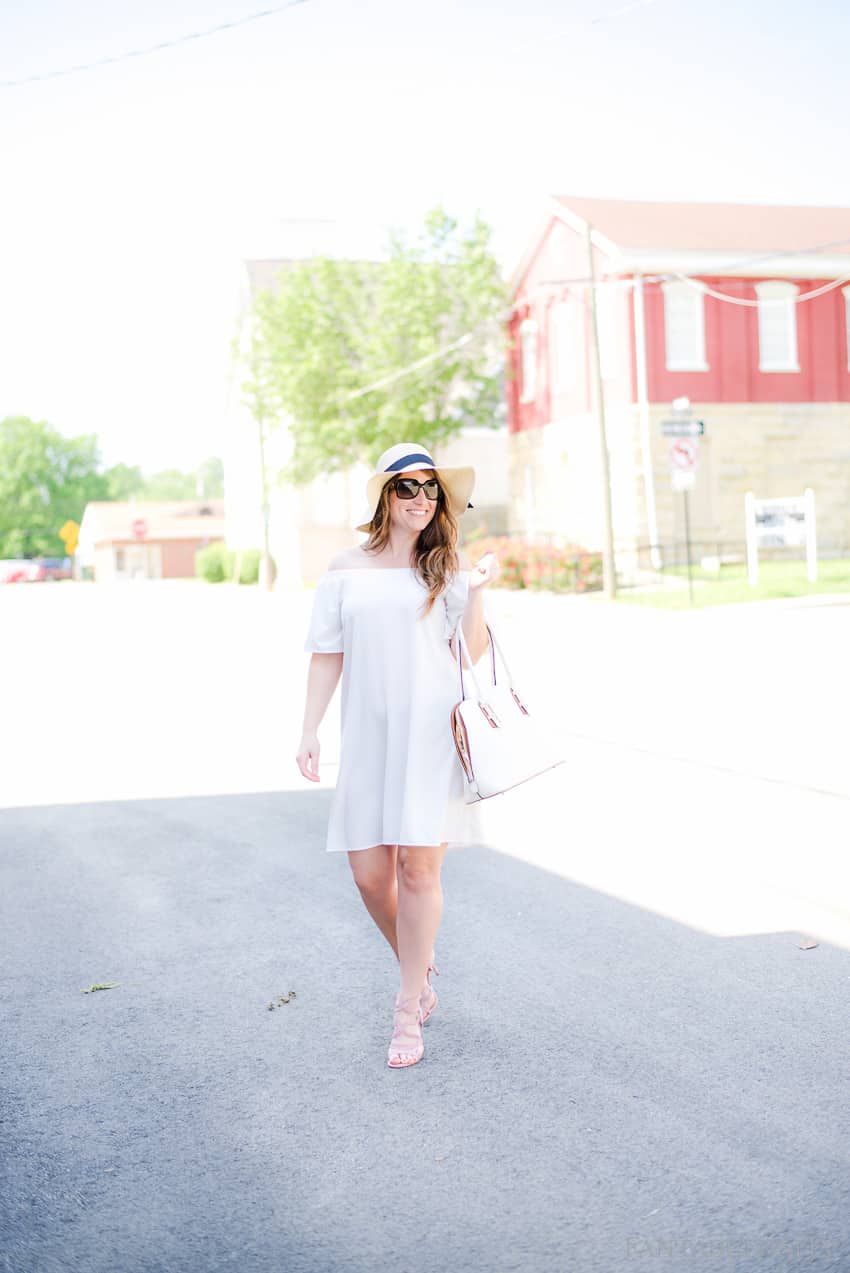 Off-the-Shoulder Dress | Pink Ava Sandals | Sun Hat | Similar Handbag
Shop What I'm Wearing…

Thank you so much for coming by! I've heard from so many of you that you love good deals, and affordable fashion finds, so I'll be sure to keep you posted on anything else that I find!