Target Picks: Current Fall Favorites… A list of my current favorite finds this season, from the store that we all know and love. (And where 90% of my Facebook LIVE videos commence.)
Just a peek of a few of the favorites this season…
Oh Target loving friends. I've had an idea that I think you'll adore. We all know the struggle of walking in to Target, and managing to walk out with only the thing(s) we had on our list. Right? Here's the dealio… I live about an hour away from the closest Target. So thank the good Lord for Target Online.
Target Picks: Current Fall Favorites
Every week or so, I'll pop on to Target's website and browse, gain a little retail therapy, and put some items in my shopping cart.
But if you've seen any of my Facebook Live videos, then you know I get pure enjoyment of "going live," right before I make the trip inside the grand ole red and white box store. I recently realized half of the fun of my Target "trips," are because I share it with you all. I've pondered on how to share that experience online, when I can't make a trip to the actual store all of the time. So I bring you,
"Target Picks"
…the place where I share my picks from the current items carried at Target, that you can get online!
So those that live far away from a Target, or simply don't have the time/energy to run in to the store, it's a brief overview of the items that I think you'll love, and items that I want to snag myself!
Target Picks: Fall Favorites
Target lovers UNITE! Let's get started…
I kind of have an obsession with aprons. So much, that I like to have one for every season. Is it crazy that I like to match the seasons and types of food that I'm making? OMG, I may have just revealed another side of "crazy," that I internally deal with.
So that "obsession," word? I also have an obsession with throws and blankets. But thank goodness, my kids like to use them as "fort-builders, because I tend to justify why we need more and more. Again, matching the colors to the current seasons, tends to be my kryptonite.
Alright, so I currently have this cake stand. At the moment, it has a little greenery with small ceramic pumpkins on it, that my kiddos made at the local pottery studio. So using it for things other than, "cake," is quite ok. I can't help but imagine cinnamon donut holes stacked in a pyramid on top of this though. Hmmm…Their little pumpkins may just get the "boot," soon.
Plaid shirts. Under a puffy vest. You guys, it's one of my favorite looks this season. It hides the "too much pecan pie" belly- bulge, and looks festive at the same time. Pair it with some of my favorite boots this season, and you have a Pinterest'ish outfit. Check out my fashion statement board, on Pinterest for more Fall fashion ideas!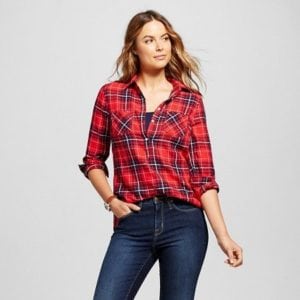 "NO MORE HAND TOWELS, JESSICA!" Yeah yeah yeah. I hear this about once a week from my husband. But you guys, they're a cheap way to bring festive in to your home for each season. Am I right? Come on gals… please enable this behavior.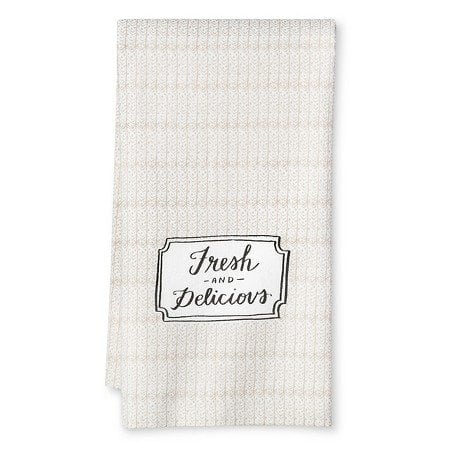 Pillows? Crap yes. They're also a problem that I have. But you all, I LOVE LOVE LOVE home decor, and matching it with each season that rolls by. It's a flaw of mine. Imagine this adorable little autumn pillow on your fireplace ledge, on the sitting chair in your living room, or even as the main focal point on your bed, to bring some of the Fall season in to your bedroom.
Wrap Up:
Ok, that's it! Not enough to break the bank, but just enough to get your Target fill, right? 🙂
I so hope you enjoyed the first "Target Picks," post, and I'll try to be back soon with my other current favorites!