Teddy Bear Food Idea – DIY Bear Cookies: A "beary" good food or snack idea for kids, for a birthday party treat, dessert, sweets, or party favor idea.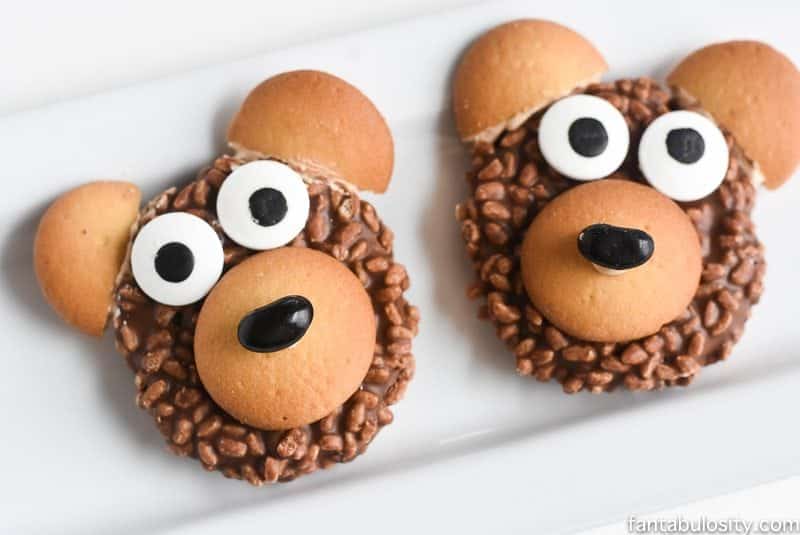 DIY Teddy Bear Cookies
My friend and I were grocery shopping together the other day (Yes, it's WAY more fun to grocery shop with a friend), and we stood in the snack cake isle drooling brainstorming over cute ways to create a fun treat for our kiddos, making something out of something on the shelves.
The minute I saw the Little Debbie Star Crunch's, I saw the potential "fur," of a little critter. I ran it by my friend, and she exclaimed "YES! Let's do it." So we grabbed a box and headed back to my house to experiment. We had so much fun creating these little DIY Teddy Bear Cookies, and my kids went NUTS when they got home and saw them.
Then I began to think of how fun these would be if you're looking for a bear food idea on Pinterest, for a "Build a Bear" birthday party, or a forest birthday party, so I couldn't WAIT to share them with you. I also realized how adorable they would have been for the Woodland Friends Birthday Party and Camping Party that I designed in the past, and I was slappin' myself. See those two parties here to get your party fix…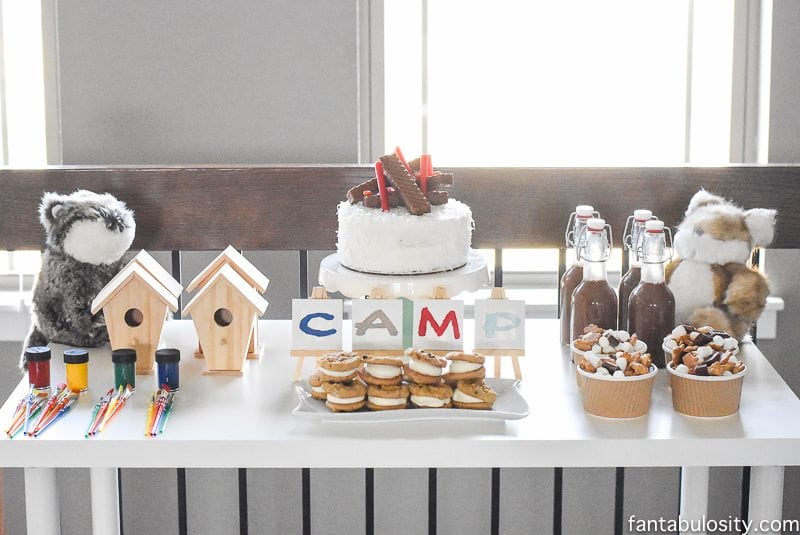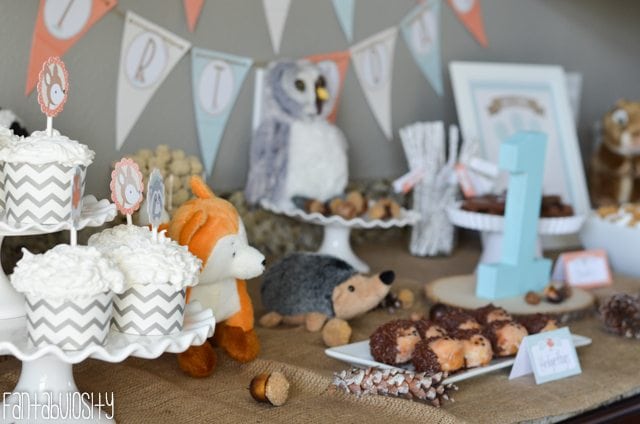 DIY Teddy Bear Cookies or not… the parties still turned out pretty cute I think.) 😉
Bear Cookie Video Tutorial
If you're looking for a photo tutorial, you can see that below too!
Bear Cookie Photo Tutorial
What you'll need:
(To make one bear snack)
• One Little Debbie Star Crunch
• 2 Vanilla Wafers
• 2 candy eyes
• 1 black jelly bean
• Royal Icing for "glue." (You MAY be able to use canned frosting, but royal seems to hold up much better.)
• Brown icing coloring (if desired) to color the royal icing.
How to Assemble:
• To "glue," each of the pieces on to the Star Crunch, royal icing seemed to work best. I use Wilton Royal Icing Mix, and added in a couple of drops of brown Wilton icing coloring to help blend in with the colors of the "bear," but it's not necessary.
• "Glue" one Vanilla Wafer on to the Star Crunch smearing some of the royal icing to the underside of the wafer, and press down on to the Star Crunch.
• Using a small dab of the royal icing, attach the black jelly bean sideways on to the wafer.
• Next, using a couple of dabs of royal icing on each eye, secure the eyes to the Star Crunch
• Cut the other Vanilla Wafer in half, using a knife. (I seemed to have better luck with a clean cut when I sliced it, rather than pushing straight down.)
• Attach each "ear" to the "bear," using the royal icing, and hold in place for about 30 seconds to 1 minute. Once the royal icing hardens, the ears should stay in place.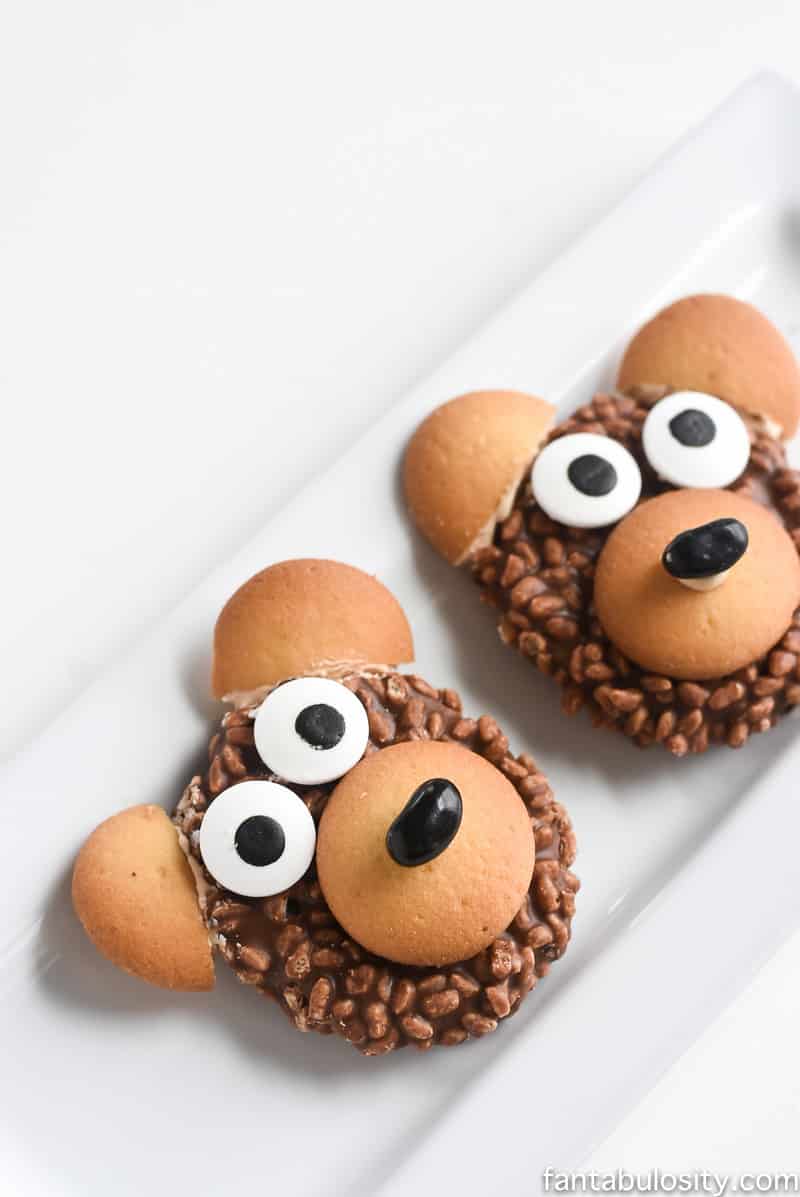 Teddy Bear Food Idea
If you've found your way here, looking for a bear food idea… I sure hope you like this one! It was incredibly easy and it turned out even cuter than I imagined. Based off of the reaction of my kiddos, I'd say they were a hit too! 😉
Enjoy!!!