Trunk Club April 2017 Unboxing Video + Spring fashion finds like dresses, shorts, heels and sandals. Affordable fashion, and a new online favorite clothing store!
It's Spring, and it's quite possibly my favorite time of the year for fashion. Now, don't get me wrong… I love my Hunter Boots and puffy vests… but there is something about pastels, bright colors, and striking whites, that make me all giddy inside.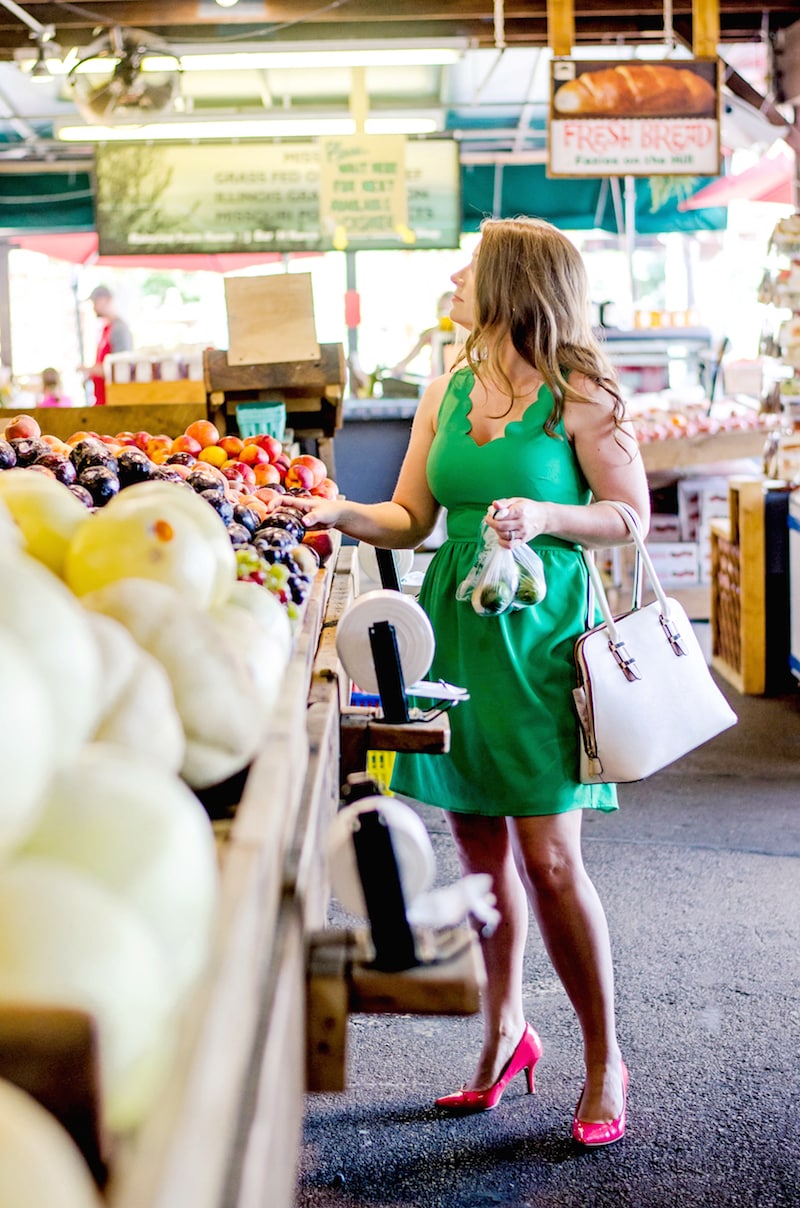 Trunk Club April 2017 Unboxing Video
If you caught last month's Trunk Club unboxing and Try-On video, then you know that I have a new stylist. She actually did really, really well for the first time styling my trunk. She listened to what I asked for, price-wise, and practically nailed my style immediately.
When reaching out to her for this month, I asked for her to send items heavy on the Spring trend, as my closet is FULL of neutrals and dark shades from the Winter months. She did just that, and I can't WAIT to show you what she sent this time.
Spring Fashion + New Online Store???
Last weekend, I had a reader email and tell me that she found dark, distressed skinny jeans, exactly like I have been looking for! She had heard me say on one of my previous videos that I've been longing for a pair, and that I couldn't find any at all.
I clicked on the link of where she found them, and oh mylanta… that opened up a whole new can of worms. This may be a whole new favorite online clothing store, that has affordable AND adorable items. I may or may not have bought the jeans and a few more items on this random weekend shopping spree online. The GOOD NEWS? I'll be showing you most of these items in this video too, as a little bonus Spring fashion tidbit.
Trunk Club: April Video
Let's get right to it, and don't forget… as always, I'll link to each item that I've received in my trunk below, in case you want to buy something for yourself too. PLUS, I've linked to all of the items that I bought online last weekend too!
What do you Think?
So yes, as with the other unboxing videos, there are items that I'm just not sure of until I see them on. Stay tuned for the Try-On video and photos of these items coming very soon!
Try Trunk Club Too?
If you want to try Trunk Club too (I don't blame you), here is my referral link: TRUNK CLUB REFERRAL LINK, if you'd like to use it. You certainly don't have to, but I put it here just in case you want to. Thank you for using it, so I can feed my Trunk Club addiction! 😉
Links to Buy the Items in this Video:
TRUNK CLUB ITEMS:

RED DRESS BOUTIQUE ITEMS:

NORDSTROM ITEMS:

Wrap-Up and a See You Soon!
Watch for the try-on video to come up soon over on YouTube, and then of course you can always come back here and check the blog for the photos of the items on!
As I mentioned in the video, I have a super fun photo shoot coming up where I get to wear all of the clothes that I bought from the Red Dress Boutique and Nordstrom… is they all fit and look cute on. We shall see! So stay tuned for that as well!
See you soon,