Valentine's Day Ideas: "You're the Apple of my Eye." A sweet healthy treat, with a cute saying that's perfect for a husband, boyfriend, kiddo, or anyone you'd love to!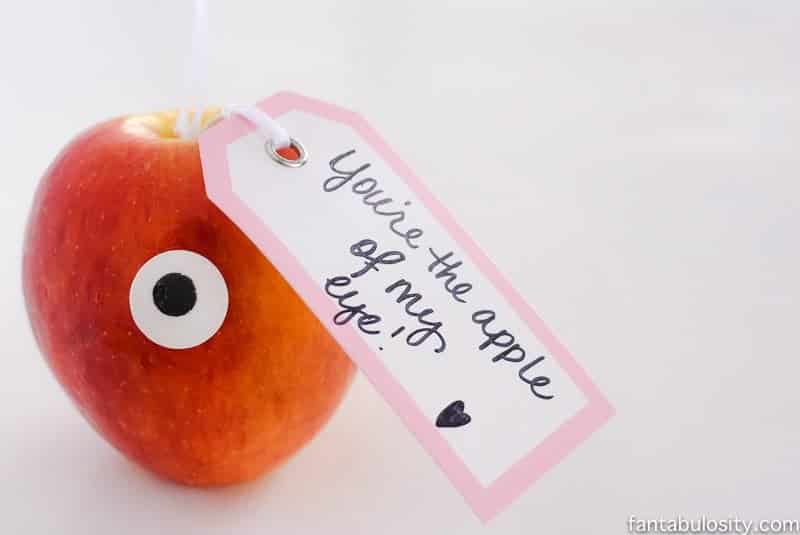 It was as if I was struck by lightening the other day, when I was trying to think of a quick and simple Valentine's Day gift idea. I looked down at a lonely little apple, and knew somehow, it had the potential to be something adorable.
Valentine's Day is a close second to Halloween as far as the influx of treats that end up coming home with my little boys. So when I try to think of a Valentine's treat, I try my hardest to think of something that won't just pile up with the rest of the candy and treats.
Valentine's Day Idea: "Apple of my Eye"
"Apple of my Eye" Tutorial:
The apple I had on hand was a bit more yellowish/pinkish than I wanted, and would have preferred more of a red one, but it still turned out pretty stinking cute, I think.
• Using a real apple, I "glued," the candy eyeball on to the apple (Laying the apple on it's side, to allow the chocolate to harden before placing it upright, was key.) You may want to choose from melted chocolate, frosting, royal icing, piping gel, or a water & gum paste mixture, to secure the eye ball to the apple. Just don't use regular craft glue, because you don't want anyone eating toxic glue, when they go to eat the apple.
• Next, I found really cute tags from the Target dollar spot that I had on hand, and wrote the message,
You're the apple of my eye.
• The tags already had ribbon attached to them, but you could easily glue some ribbon on to the tags if you like that look!
• My apple didn't have a stem, so I broke a toothpick in half, and secured the ribbon to the inside of the apple, where the stem would be.
That's it! That's all it took to make this simple and quick Valentine's Day gift idea! Remember that Valentine's Day doesn't have to stress you out. But if you're the type that loves a little DIY, but loves to keep it simple, then this idea may be for you!
Other Valentine's Day Ideas:
It apparently runs in the family to want to create healthier Valentine's Day treats, because my sister does the same thing for her kiddos' classroom treats. She created the fun raisin Valentine's day treat idea a couple of years ago, and I couldn't wait to feature it.
Now if you're here looking for Valentine's Day ideas that aren't food, or snack related at all, then you may like what I created for my son's classroom party last year.
"You are my Sunshine"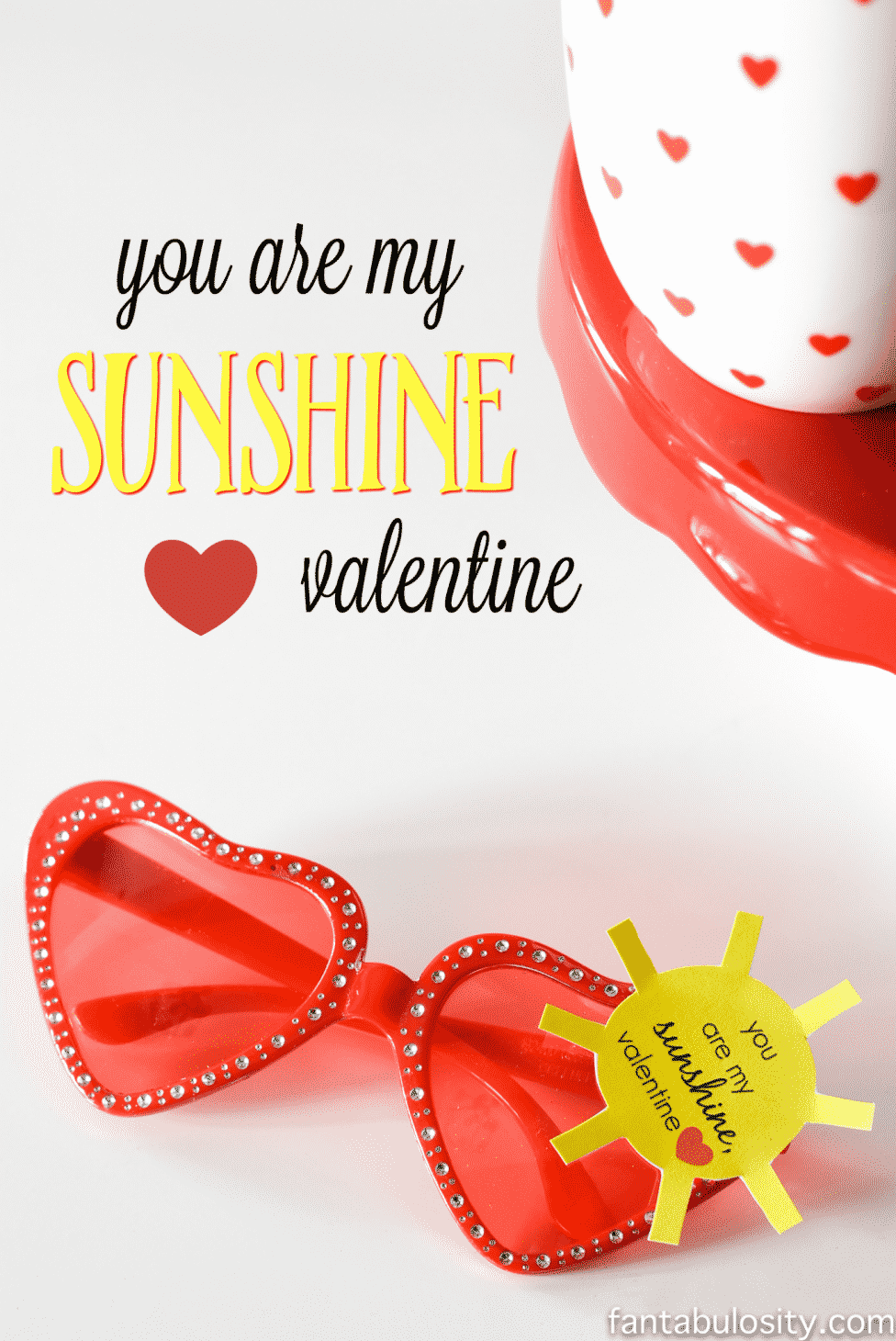 Thanks so much for stopping by! I love trying to come up with fun creations for the holidays! Have you made a creative Valentine's Day craft or treat before? I'd love to hear about it! Let me know below in the comments!