Winter Date Night Outfit: A casual outfit that's perfect for those date nights where you want to dress it up a bit, but yet stay away from the major fancy-schmancy. 
Winter Date Night Outfit
My husband and I (try) to do date-night once a week. It was a challenge that we made back in May of 2016, I'm happy to say that we've only missed 3 since starting. I've learned that when you put your mind to something, say it out loud, and work really hard… that things can happen. Understanding that life can throw you a curve ball, and not giving up when it does, it's amazing what types of goals and challenges that you can accomplish.
See our first Facebook LIVE Date Night Video HERE!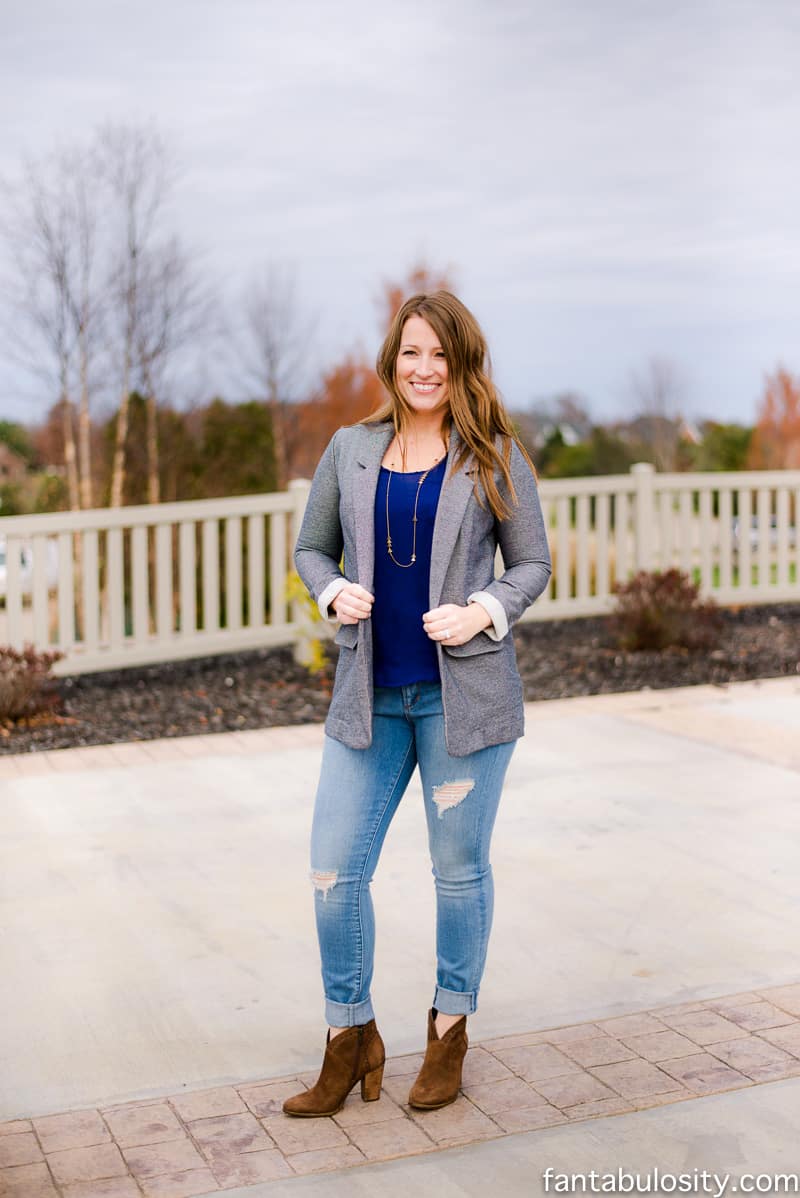 Play it Casual:
Last week, (like many other weeks) our date night consisted of "no plan," except for to play it by ear. We live in a small town, that lacks a million things to do for date night. So we tend to take it easy most of the time, and visit a local restaurant, have dinner, and go back home for a movie. (My kiddos stay at Grandma's house for date night, so we get the entire night to ourselves. Insane, right?!)
Outfit details:
With a casual, "play it by ear," kind of date night plan, I knew I didn't have to dress up for a major occasion, but I did still want to look nice for my guy. It was a bit chilly, and I didn't want to sport a big burly coat if I didn't have to, so my new jacket (shop similar here)was PERFECT for date night.
Jacket // Buy HERE, but if sold out, similar HERE.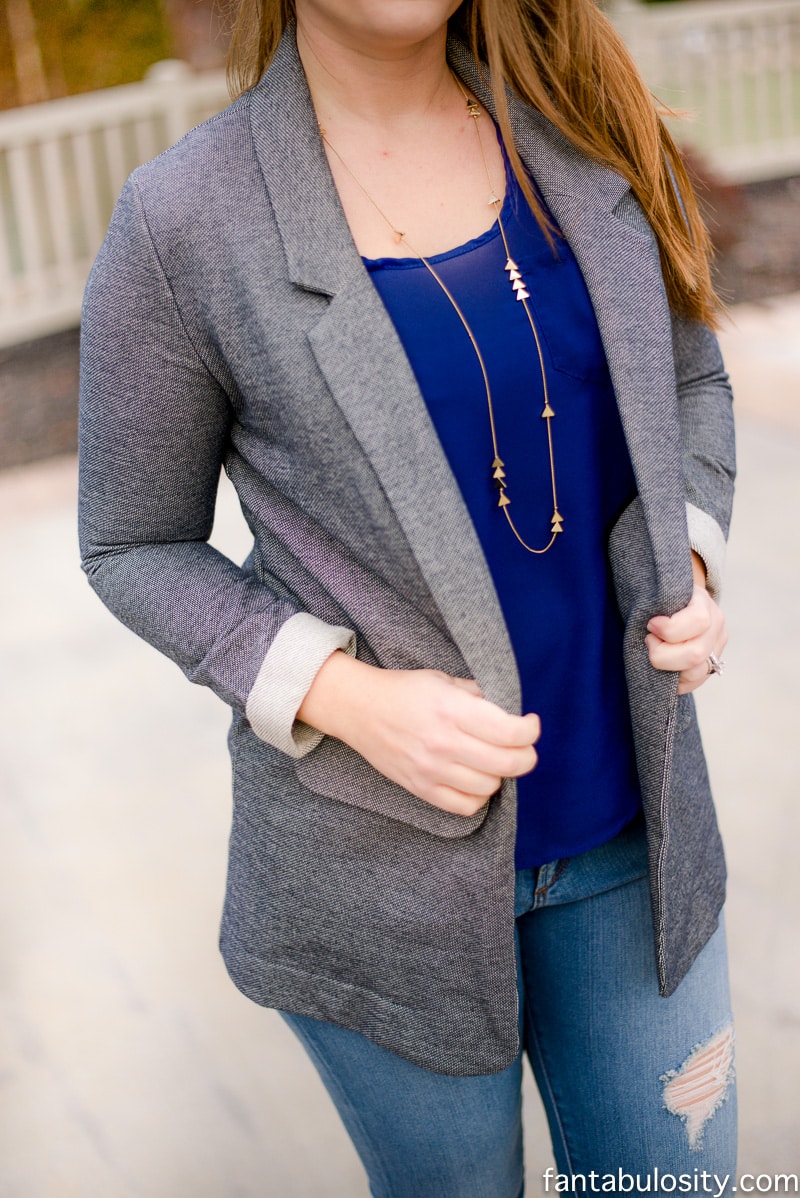 Blue Top // Buy Similar HERE
I've had the blue top for a while, and wear it when I layer during the Winter, but wear it alone during the Summer months. It's one of my favorites that I picked up from Rue 21 YEARS ago. But I've found a similar one HERE if you need one in your closet!
Necklace // Buy Similar HERE
I loved complimenting this outfit with a long gold necklace. Without it, the outfit wouldn't have been "dressed-up," enough for me, and my style. A simple statement piece added a TON.
Jeans // Buy similar HERE
I'll admit, the jeans are a first for me. Why? Because they're "light wash." I'm always drawn to dark wash colors, but when my friend pulled them off of the rack at Nordstrom's and helped me find this jacket that would look good paired with them, I was sold. I love the color combo of the two. They are "Articles of Society," jeans and they no longer have this pair, but do have this similar pair!
Boots // Buy HERE
As I'm sure you saw in my Fall Fashion Boot post the other day, I'm in LOVE with this pair. They go with SO many outfits, and are comfy cozy for a pair of boots.
Need Date Night Inspiration?
Do you and your husband do date nights? If "no," then I can't WAIT to share with you soon what I have up my sleeve that can help encourage you to make date nights happen. Make sure you subscribe to my weekly (that means an email from me ONLY once a week) newsletter that highlights only the exciting things that you DON'T want to miss! Subscribe HERE!
Shop my Outfit: