What You Need to Know About Working with Brands as a Beginner Blogger | Influencer: From free products, to being paid for items you already use and love, I'm giving you a roadmap of what to say to brands from the get-go!
What You Need to Know About Working with Brands as a Beginner Blogger | Influencer
It has been on my heart to share a certain couple of blogging related items with you lately, and over on Facebook, I polled you asking which one you'd like to see first. You all were so kind to contribute, and…
"Tips for Working with Brands" it is!
Tips for Working with Brands
YES! Brands will pay you to use something you're already using.
When I first started my blog, I didn't even know "making money with a blog" was a thing, let alone getting paid by businesses and brands that I loved and used already, by talking about them on my own "website." I mean, that seemed insane… or at least, too good to be true.
"So you're telling me, I could write about things that I love, stay at home with my kids, and make money to contribute to my family's finances? Yeah, ok."
But I'm not going to lie. I was intrigued, determined, and ready to see if it was too good, to be true.
Well friends, it's not. Here I am blogging 7 years later, and I'm making an income that supports my family way more than I ever thought it would.
In the Blogging World, We Call Them "Sponsored Posts"
Part of the income I receive each month, is from sponsored posts, or what some have called,
"working with brands or businesses, writing about their products, and getting paid for it."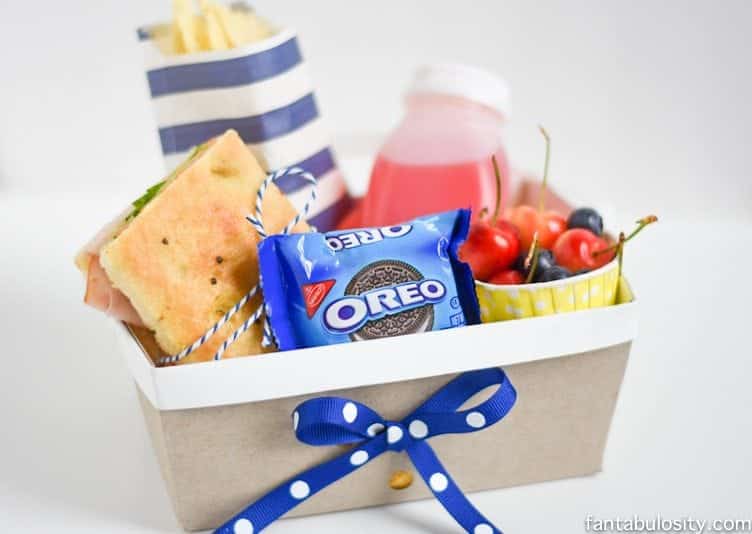 Free Stuff…A Perk of Being a Blogger + Influencer. Or is it?
So when I first started out blogging, I had heard that some bloggers would get fun things sent to them for free. I couldn't WAIT to see if a business would send me something for free. I mean, I'm not necessarily talking about BIG things like couches, clothing (like this black dress from Macy's) or coffee makers…
I'd just be happy with small things like coupons, cereal (like for this cereal bar) or cookies!
But I quickly realized getting free things, doesn't happen overnight.
When you're first starting out, it's important to remember that just because you buy your domain name, start your YouTube channel, or open your own Instagram account… brands won't start sending you free stuff in the mail immediately.
BUT…with that said, you may find that not too long in to your blogging or influencer journey, you may receive emails from companies, asking if you'll post about their product on your blog or social channels.
So should you? Let me give you a few, common examples, and my thoughts about each… so you don't find yourself "stuck" in what to do, when you're first starting out.
Scenario #1:
The "Huh" email: It's from someone or a business that you've never heard of, nor does it relate to what your blog/social is about.
"Hello. I'm Pam from (insert business name) we'd love it if you'd write a blog post, do a video, or post a pretty picture of us on your social."
Now, even though I totally get that you're internally shouting with excitement because someone actually found you and your blog, I encourage your response to be something along the lines of:
"Thank you so much, but I don't feel we'd be a good fit at this time, but I appreciate you reaching out!"
Why do I think you should say no to this? Because you've never heard of that brand, nor does it resonate with who you, your blog, or social platforms are.
Quick Important Side Note:
You see, the beauty behind being a blogger/influencer is doing it the way you want, how you want, and that you can talk about anything that you want. BUT, if there's anything that you take away from this blog post of mine that you're reading now, let it be this…
Stay true to who you are, what you believe in, and what you promote to your followers. No matter how much they want to give or pay you.
If your followers feel the slightest mistrust or get an unauthentic vibe from you because they all of a sudden see you promoting a random product… they're probably going to hit the road, to find someone else to follow and trust in.
So although it feels so good to actually get an email from a brand or business, please know that if you keep pushing forward, there will be more emails like this soon, and actually from brands that you resonate with.
Scenario #2:
"Oh my gosh, no way!" email: When it's a brand or business that you've heard of, and it fits with what your blog and brand represent.
"Hello. I'm Pam from (insert business name) we'd love it if you'd write a blog post, do a video, or post a pretty picture of us on your social."
Cue the celebration! I mean, how amazing to have a brand that you recognize, ask YOU to do something for them for the first time, as a new blogger. My advice for a response? Well, I'm going to assume that you're just getting started with blogging and growing your platforms.
So I'll suggest something like,
"Hello Pam! Thank you so much for reaching out about (insert business name)! I think this would be a great fit for my blog, and I'd love to write up a piece on your product."
…followed by asking about more details and what exactly they're looking for. (The amount of work they request may also change your mind. Know that it's ok to say no if it's not something you're able to do right now.)
Now this is where I can hear some experienced bloggers say,
"Jessica, what the heck are you recommending here? To work for free? No way. Never ever."
But you know what? When I first started blogging and wanted to find out all of the ins and outs of working with brands, I figured starting somewhere wouldn't hurt. Do you deserve to be compensated for a review? Yep. But just like with anything or any business, sometimes to get our names out there and some experience under our belts… sometimes it's a good idea to take one for the team.
Plus, if you could add the brands to future pitches to brands, saying that you've worked with big brands in the past, then I'd think that would help convince other brands to work with you too. Right?
Not to mention, you could also get some practice with following the rules and guidelines that come with working with brands, to help take any pressure off, before working with brands who ARE paying you. I'd suggest doing this once or twice would be a GREAT idea.
Scenario #3
"Come to Mama (Or Daddy… whatever you call yourself)" email: When you've been blogging a little while, and have say…
At least 15-20 blog posts up on your blog
Have one or two "free" types of sponsored posts under your belt
Hanging around 5,000-10,000+ pageviews a month (NOT that you can't work with brands and get paid before this)
Have some engagement on social media
…and you know in your heart that you're ready to take that step of working with brands for moolah.
Then, a brand that you love, emails you, asking to work together.
Here's my suggestion of a response,
"Hello Pam! Thank you so much for reaching out about (insert business name)! I think this would be a great fit for my blog, and I'd love to write up a piece on your product. I'm currently only accepting sponsored posts, and my current rate for a blog post and one share on each of my social platforms is $____.

I look so forward to hearing back from you!"
Then… you wait for the response back. (Insert butterflies in your stomach when you see the reply from the brand pop up in your inbox.)
When/if Pam responds with a lower price than you have in mind, just remember this:
Everyone needs to start somewhere, and if you can see any other benefit to doing the sponsored post BESIDES just the pay… then it may still be a good idea to do it. (i.e. You can add them to your resume, it will give you more experience with working with brands, and can possibly even increase your pageviews if the brand chooses to promote it on their platforms.)
But Don't Hear What I'm Not Saying:
Make sure you hear this: You are WORTH more than you probably think you are. But I think it's important to remember that, along with the other potential bonuses that can come with a lower pay than you'd like, when starting out, or even as you grow:
Everyone has to start somewhere
You can always raise your prices if need be
Weigh the extras that can come with doing the sponsored post at a lower rate than your offer
(Perfect example: I would work on sponsored posts in the beginning that left very little profit margin if any, just so I could say on my resume that I worked with that BIG brand, and so I could use that blog post in my portfolio. Just like this one: See my "Coffee Bar Party" that I styled for Coffee-mate, for $750. Um… I won't even tell you how much I spent on this decor, the gift basket contents, etc. But, I agreed to it, because I told myself:
1. I loved styling parties
2. I was able to spend time with friends, so that was a win-win
3. It was a party blog post that I used, and still use in my portfolio for other brands
4. It may generate money later with other income streams (affiliates, ad income, etc.)
Was it worth it?
So although I took a lower rate than I probably should have for the type of party that I styled and the amount of money that I spent on it, I truly believe it was worth it.
Why? Because I kept in mind those bullet points… and I'm confident in saying that it was a good choice, because the brand network was pleased with it, leading to additional work within their network, and this party has gained traction on Pinterest which has resulted in more pageviews…which means more ad income.
"So Jessica, how much are you charging for a sponsored post?"
Well, I had the answer to this all typed out here, and then realized that I had waaay more advice to give on the topic of "how much to charge for a sponsored post" that could be enough for its own post.
So head to "Working with Brands: How Much to Charge for Sponsored Posts" to find out:
In that post, I give a break down of how much I charge for:
Blog Posts
Social Shares
Video Creation (long and short)
…and so much more.
If your time is important to you, and you'd just like the answers all in one place for how to make money with your own blog… then this may be for you:
I want you to know that in the beginning, I became so frustrated trying to find out how to make money blogging. It was as if some other bloggers, wanted to keep it all secret, so they could keep the money and brand relationships to themselves.
I'll never forget the level of frustration I experienced and saying to myself,
If I ever figure this out, I'm going to shout it from the rooftops to anyone else who struggles finding out the same.
I don't believe in keeping good things to myself so that is why it is my mission to share what I know, to help other bloggers earn money with their blogs!
No more Googling, trying to find the secrets and hidden answers to how people are able to make money, at home, on their computers, and doing what they love.
Now, I have created the Smart Bloggers Society, a monthly membership that opens only a few times a year, where bloggers come together in a community atmosphere in a private Facebook group to learn, encourage, ask, support, and grow by leaps and bounds to reach their blogging goals!
Visit my Instagram for Bloggers to Find out if it's currently open!
And… if you haven't started your blog just yet and your mind is blown now that you can actually make money, talking about things you already love… then you can learn how to start your own blog HERE and even have your own blog up and running in just one day!
I can't wait to help you even more.
XOXO