Looking for a weekend getaway in Montana for our family, we decided The Lodge at Whitefish Lake would be our destination. If you've been thinking about a quick trip, here's why you'll want to stay here!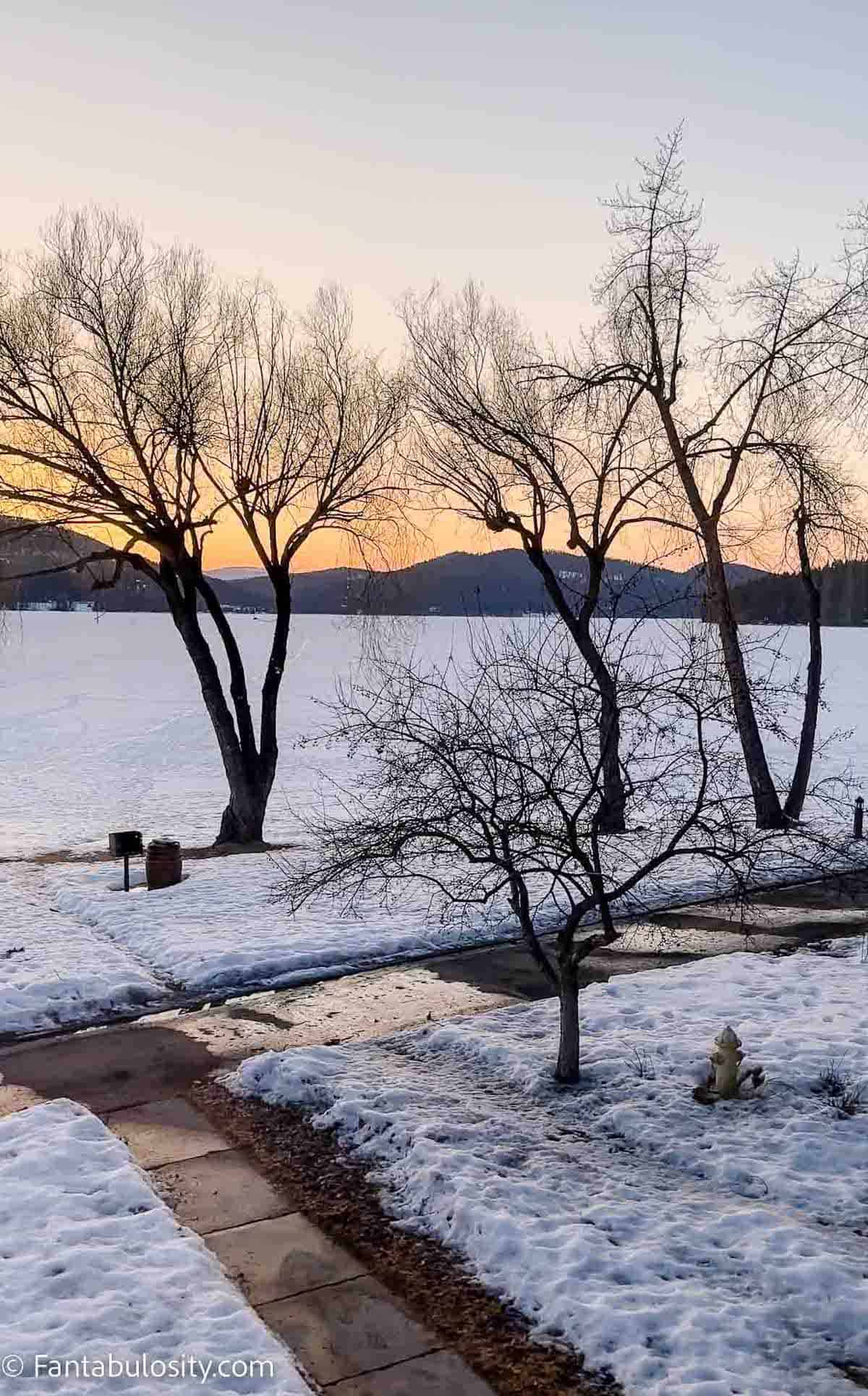 As you can probably tell from the photos, we chose to visit The Lodge at Whitefish in the winter (March, actually… but it was still "winter" there).
I highly recommend this time of year if you have a little cabin fever and need to get the kids out of the house.
See more Fantabulosity travel ideas!
Of course, the pool isn't open but the hot tubs are, they have s'mores at night, and of course there are snow activities that some families may even enjoy doing. (We're not one of those families… so you won't be seeing any skiing adventures or snowshoeing trips here. Now cocktails… and food? We're your family.)
Video Highlight of our Weekend Trip to The Lodge at Whitefish
I've compiled a reel on Instagram if you want to see even more details of our trip but make sure you see more details below with images, tips, and more about a weekend getaway for your family in Whitefish.
Whitefish Montana Weekend Trip
If you're not from Montana, or rather, from Whitefish, then you may just be taken away by the beautiful views on the way TO Whitefish. We were lucky enough to drive through Polson, and around Flathead Lake on our route, and it was STUNNING.
But that wasn't all… there were beautiful spots (like the one below) made up of mountains, beautiful (clean!) roads, and as my kids love to see… "tunnels!"
The Lodge at Whitefish Lake
When we arrived at the lodge, check-in was a breeze, and not to mention, beautiful with a welcoming outdoor fireplace. (See that in the highlight reel.)
When we called to book a room, we explained that we wanted a separate area for the kids to sleep in, so my husband and I could have our own room. (This is always a priority for us, so we can have our alone time.)
2 Bedroom Condo
We opted for the two-bedroom condo, so we'd have our own room, and the boys could share a bedroom.
After all the years of traveling, we actually prefer this type of hotel-style, condo accommodation, over Airbnb travel.
The condo had a living area, dining area, and full kitchen, which made it nice so we could cook breakfast and quick lunches/meals in the condo when we didn't feel like going out.
Besides… when you have two growing boys, it's important to always have food around, and having a refrigerator made this easier to keep healthy snacks on hand.
The view from our condo was beautiful, even in the winter. The frozen lake, fluffy white snow, and even a train in the far distance (that you couldn't hear) that looked beautiful passing by through the mountains.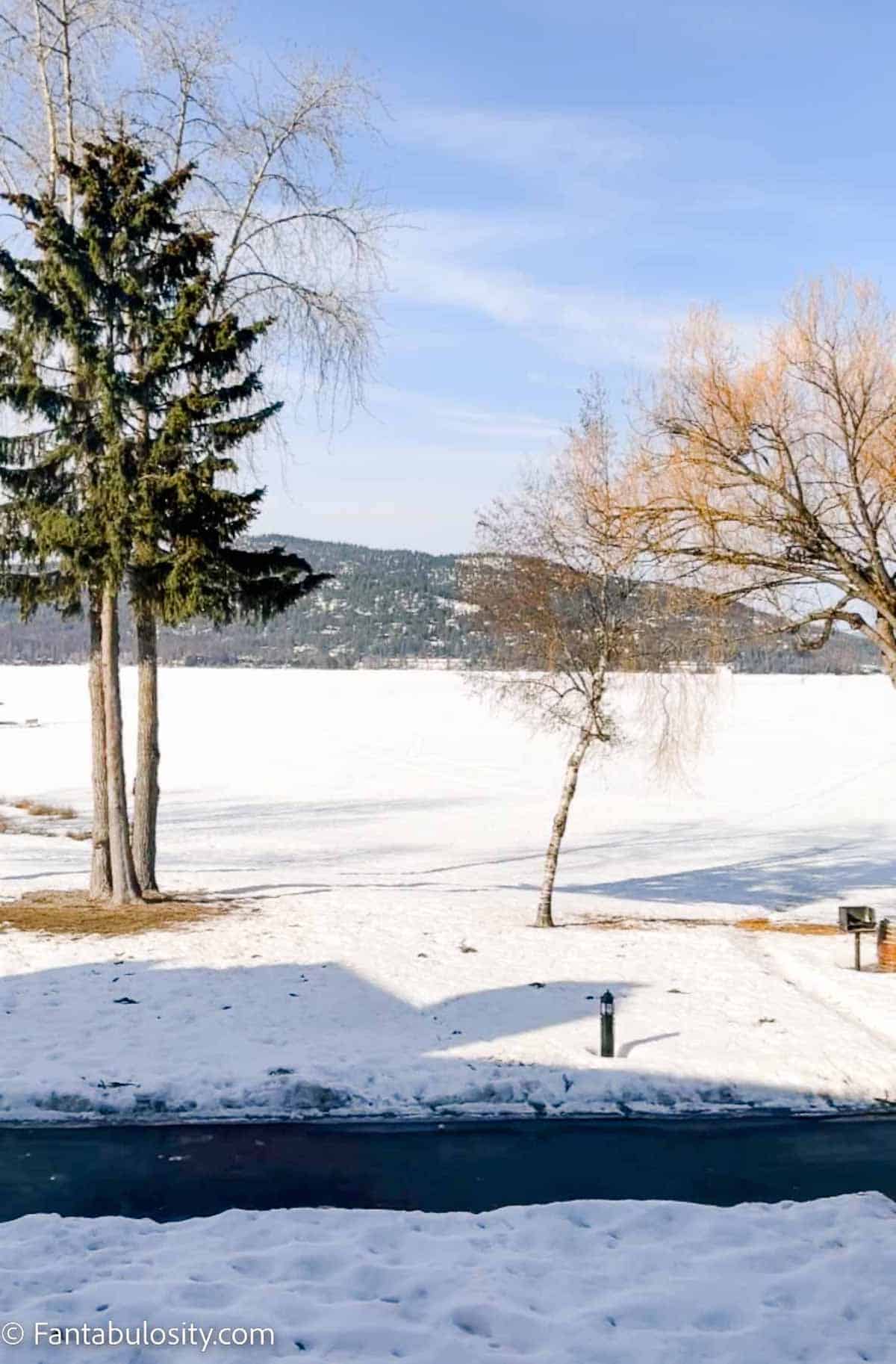 Whitefish Lodge Resort Services and Events
To be honest, we were only there for a couple of days, so we didn't get to take advantage of nearly half of the amazing amenities and services that The Lodge at Whitefish offers, even in the winter!
Below you can see the winter resort services booklet that they gave us, and I so wish we would have been able to take part in the S'mores Outdoors, and family movie night for sure.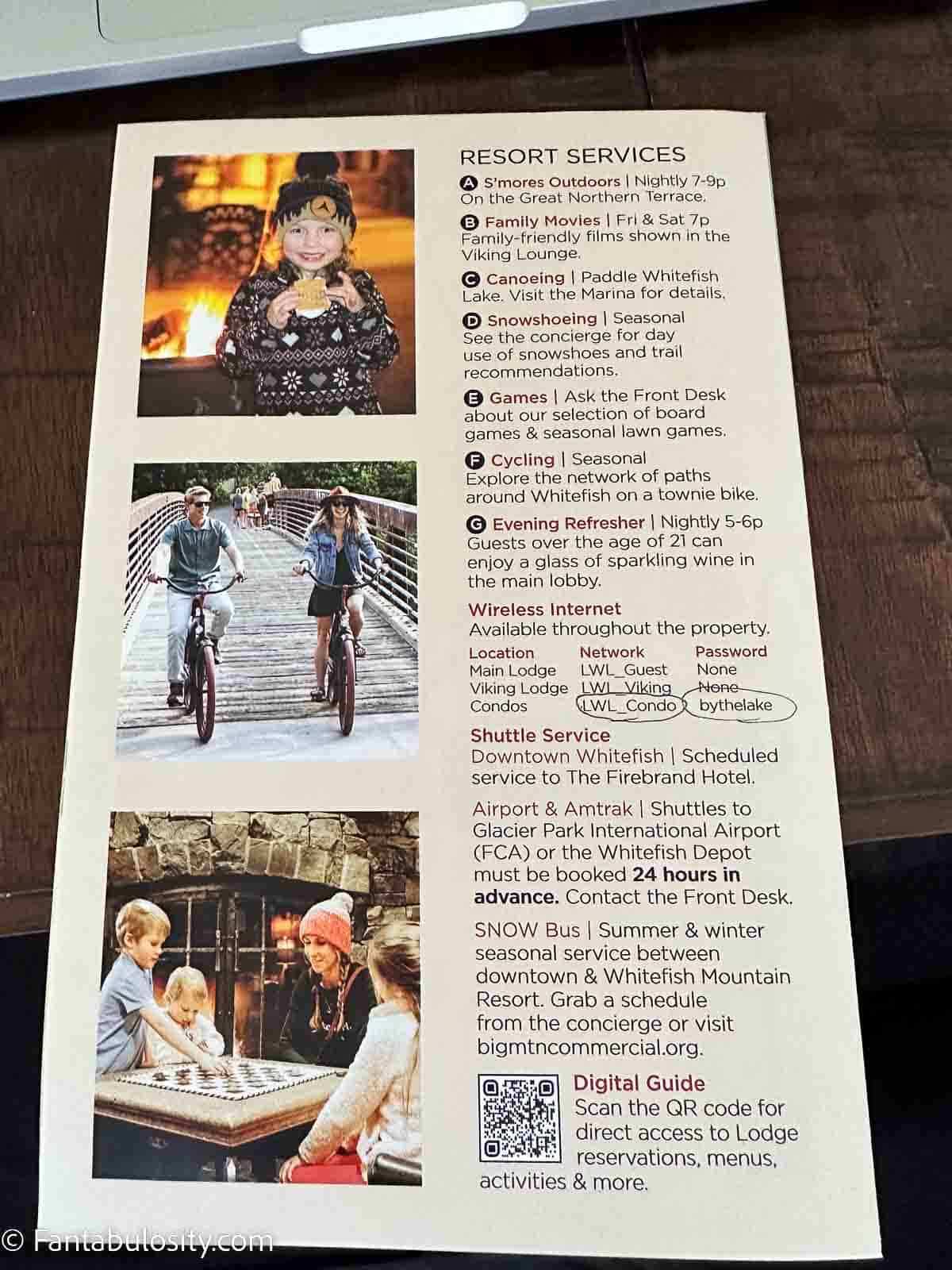 The Boat Club at The Lodge at Whitefish Lake
The first night we were there, we arrived around 7:00 so we immediately went to dinner, and couldn't wait to dine at the Boat Club. The menu looked incredible and the reviews were wonderful.
We walked over to the restaurant from our room (super easy walk) and the boys had pizza off of their kid's menu. My husband had a steak, and I had a small Caesar salad and we munched on their charcuterie board as an appetizer.
Our waitress was a lovely lady, and she even surprised us with a fun (free) cocktail sample at the beginning of dinner. (My kind of lady!)
Hot Tub at Whitefish Lodge
The next day, the boys were begging to go to the hot tub. We had a few to choose from; one inside with waterfalls and one outside, overlooking the frozen lake and mountains.
As you can see, we chose the one outside but I'm not going to lie… the boys were begging to head to the one with waterfalls afterward but we ran out of time.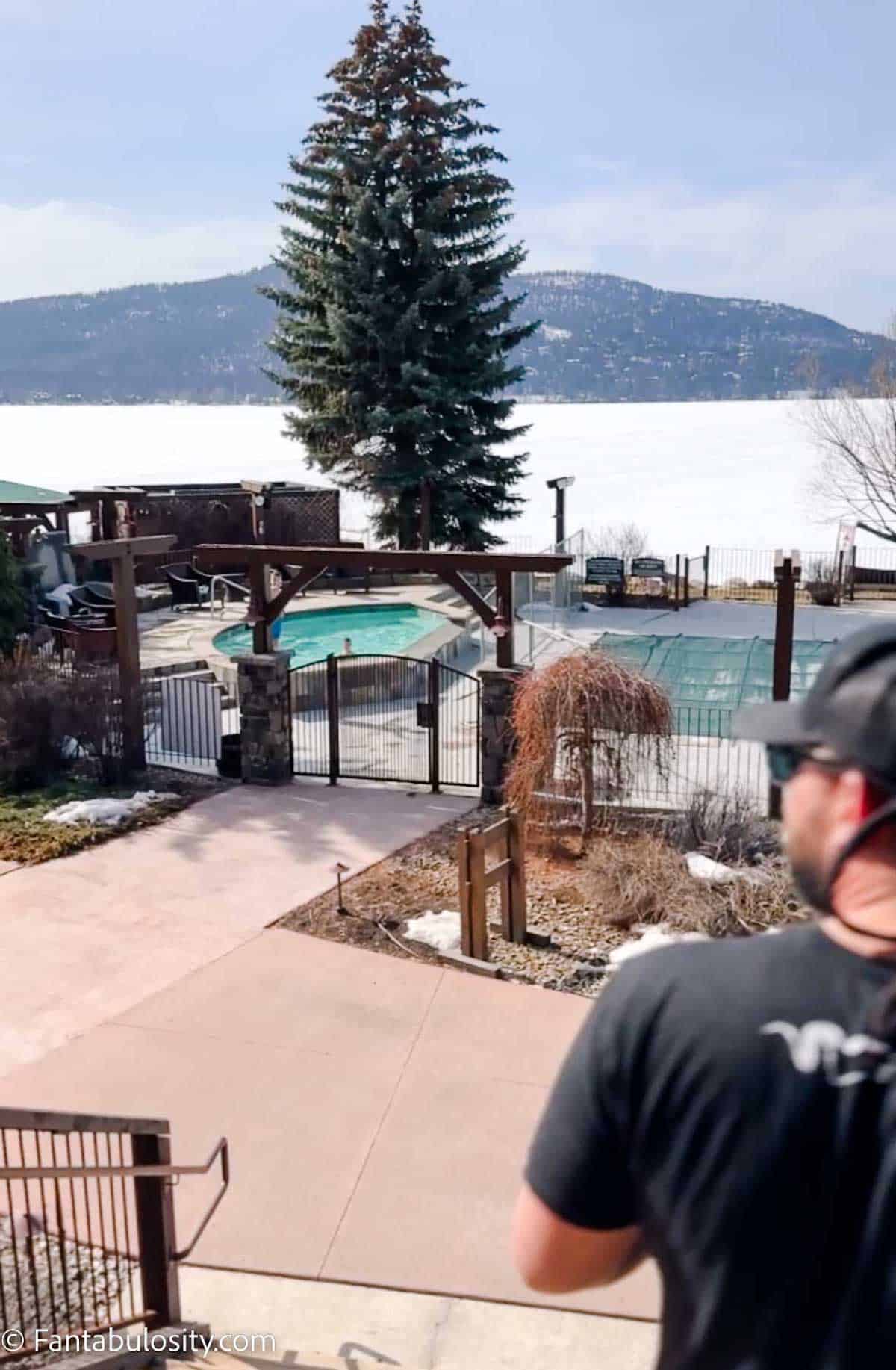 Downtown Whitefish Shops
Later in the day, we headed to downtown Whitefish to check out the shops and we were not disappointed. The mountain views, cute stores, and local goods were plentiful.
The shops were plentiful, everyone was friendly, and we even saw some of the cutest dogs, shopping along with their owners along the way, and we were able to love on them for a few minutes.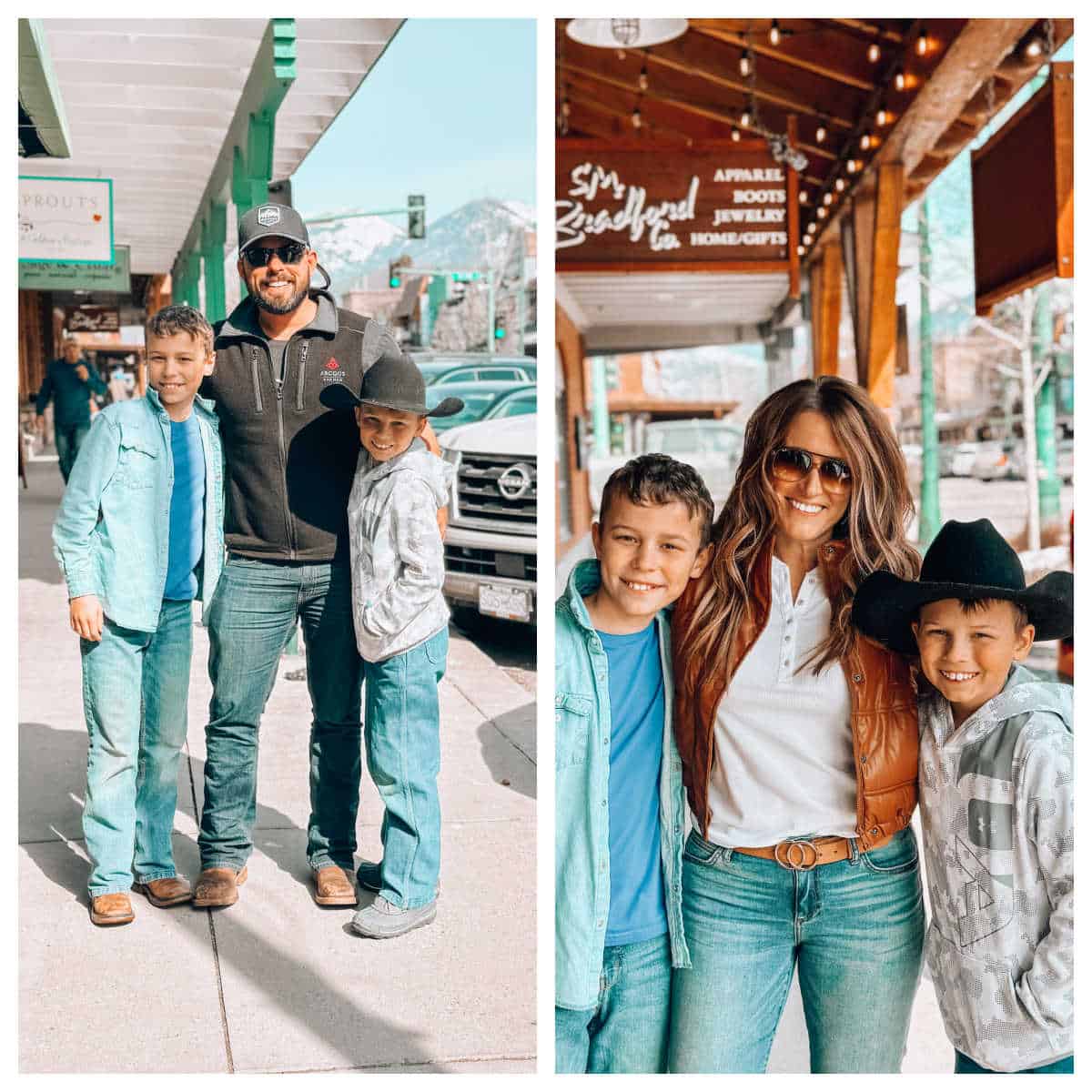 We love cruising the shops in little towns like this to see all the things that we don't need but want.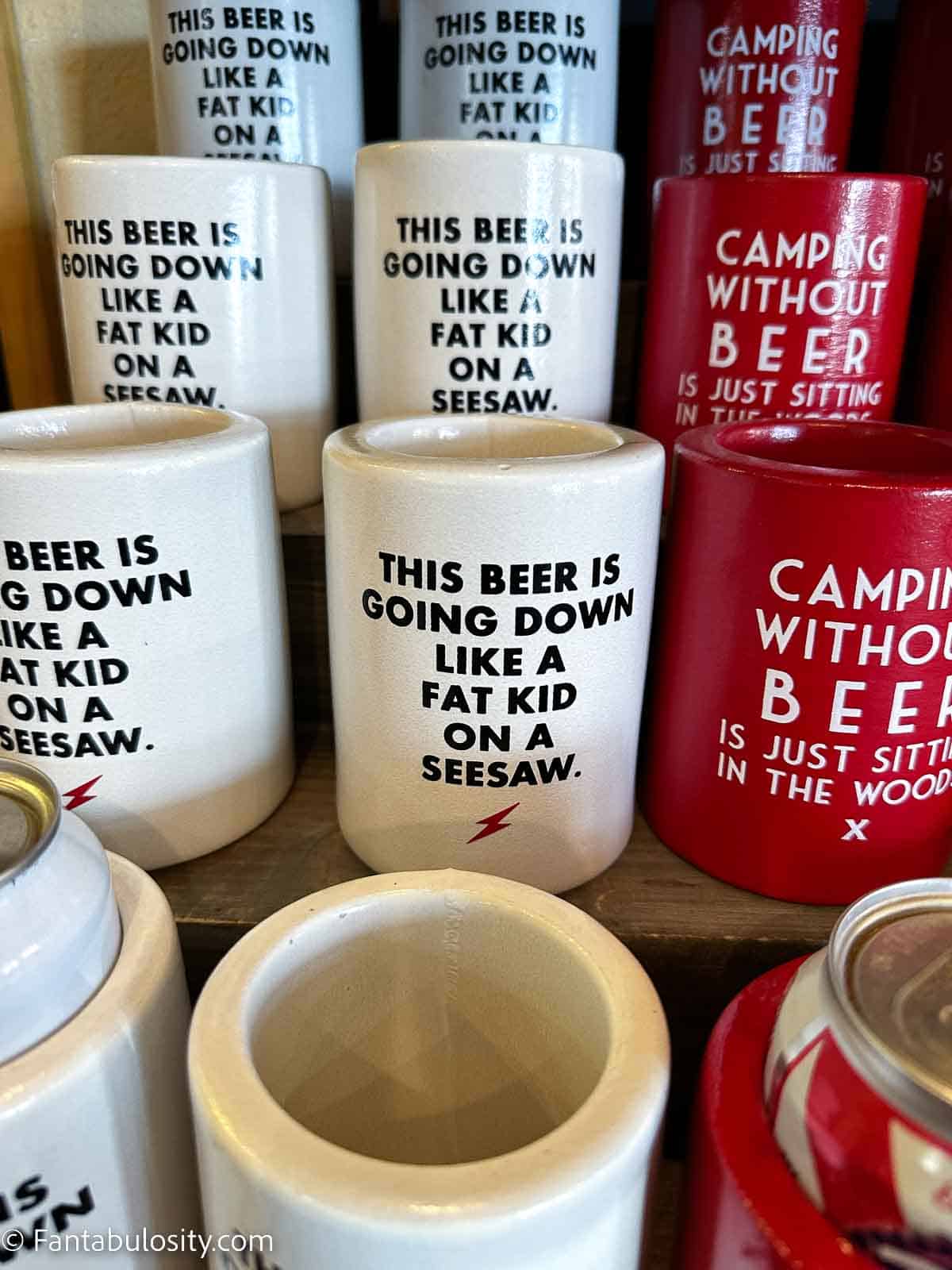 Piggyback BBQ
Where we live, we don't have a lot of barbeque selections so when we were driving and saw Piggyback BBQ (what seemed like a small little establishment) we new we had to at least give it a try.
Well not only did we "give it a try" but we fell in love and went all for it. The menu had the most amazing items, from hushpuppies, delicious salads, burgers for the boys, wine, beer and so much more.
While waiting for our lunch, we have to keep ourselves entertained… and the boys are usually really good at that.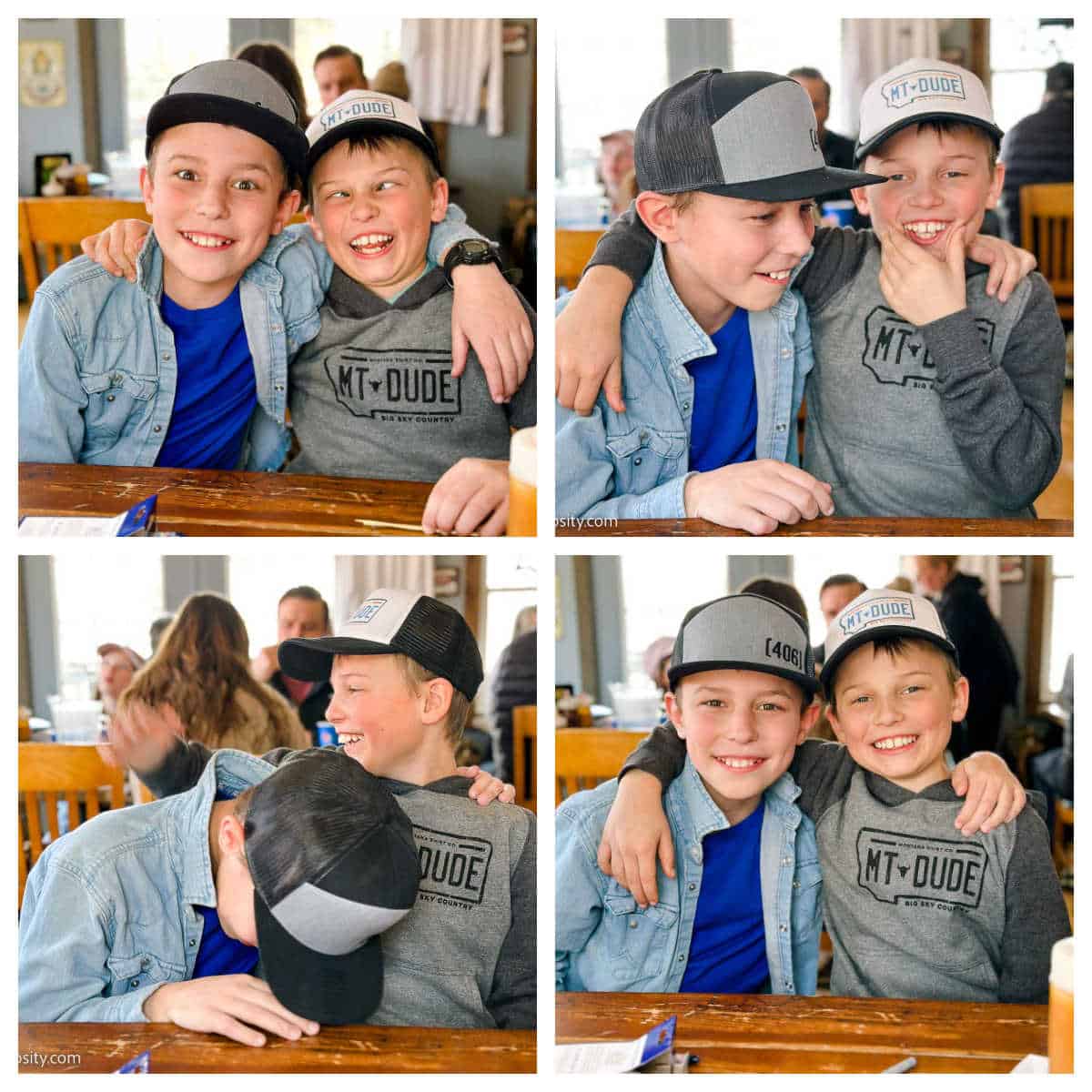 Wrapping Up our Weekend Trip to Whitefish Montana
It was a quick trip to Whitefish, and we definitely didn't get to do everything that we wanted to do, so we'll be going back. Will we stay at The Lodge at Whitefish again? I don't know. Would we? YES. Will we try something else so we can share it with you? We just may. Stay tuned for more travel ideas in Montana. We can't stay home, and we know you'll love visiting the places we do too.
What is there to do at Lodge at Whitefish Lake?
Depending on the time of year, there are many things you can do at Lodge at Whitefish Lake. In the winter, there are snow sports, hot tubs, S'mores Outdoors, family movie nights, dining, and more! In the summer, the lake is great for water sports, and the pool and outdoor areas are full of activities. If you're looking for relaxation, the spa is also an amazing amenity.
How much does it cost to stay at Lodge at Whitefish Lake?
This depends on a few things: the time of year, the type of room you reserve, and who you book it through. We found it to be more affordable during the winter months, than in the summer months.

Is parking available at Lodge at Whitefish Lake?
Yes! Valet parking was offered upon arrival but self-parking, near the condos, was available as well.
What are some of the property amenities at Lodge at Whitefish Lake?
Free wifi, a restaurant that serves breakfast, lunch, and dinner, hot tubs and pools, a bar area, live music, free wine tastings, a spa, and family-friendly activities.