Packing list for Mexico: Perfect for cancun and riviera maya vacations: outfits planning, and what all to bring! 
Mexico is my happy place. It's a vacation destination that is my first choice, and a place that I dream of being on not-so-good days. Over the last few years, I'd say I've visited Mexico for an all-inclusive vacation about 10 times. It really NEVER gets old, and I'm never wanting to leave.
What to pack for Mexico?
I've visited so often, that I tend to have readers ask me for advice when it comes to a Mexico vacation. So being able to help any way that I can, is something that I always strive to do. I wanted to start with providing a free packing list for Mexico. If you're traveling there soon, this is a list of items that I always pack. Soon, I will be creating a post on Mexico Vacation tips, that will go in to more detail of what to expect when vacationing there. Tips like:
• Why an ink pen is important to take?
• Are spa deals at the resorts really worth it?
• Why you should pack a swimsuit in your carry on.
…and so much more. I can't WAIT to jot all of my thoughts and advice on the subject. It may just take me back to vacation.
Packing List For Mexico
Feel free to print off this PDF to check things off as you go!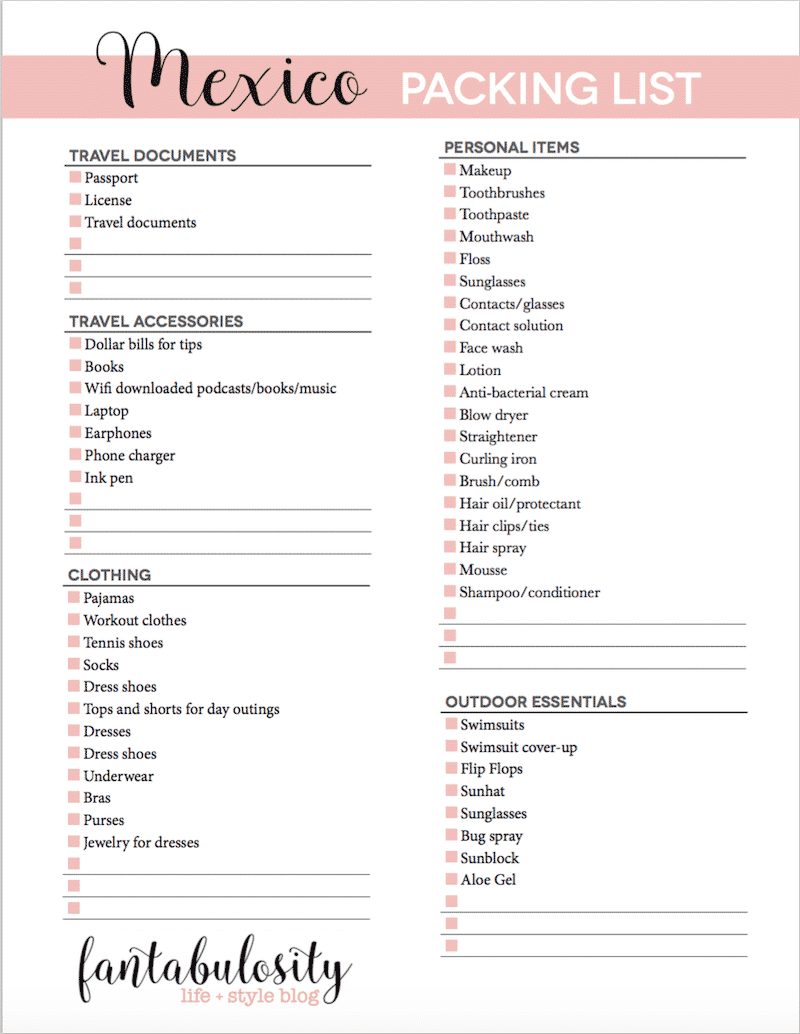 I'm assuming you're here because you're going on vacation to Mexico soon. I so hope you have a great time. But before you go, check out my posts, to give you a better idea of what the All-Inclusive Resorts look like:
and