This shop has been compensated by Collective Bias, Inc. and Conagra Brands. All opinions are mine alone. #31DaysWithRotel #CollectiveBias
Easy Party Appetizer: Cream Cheese, RO*TEL, Black Beans, Corn, & Spices, all wrapped up in a tortilla make a delicious no-bake, no-cook recipe for a party!
Easy Party Appetizer: Taco Pinwheels
It has been a month of "fiesta," flavor around here lately, and I'm sharing the last recipe with you that we made for our Sweet Confetti Fiesta Party a few weeks ago! These Taco Pinwheels are a FAVORITE type of recipe around here. No bake, no look, and quick & easy!
So if you're looking for an easy appetizer to take to a party, family gathering, or even to serve for unexpected friends when they come over… Taco Pinwheels should be on your list!
RO*TEL:
For this recipe, we used one of our favorite ingredients, RO*TEL, to zest up the flavor of our taco pinwheels. RO*TEL will banish the bland and bring out the bold; no matter if it's for breakfast, lunch, or dinner. You'll more than likely find this ingredient in one of our dishes at least once each week.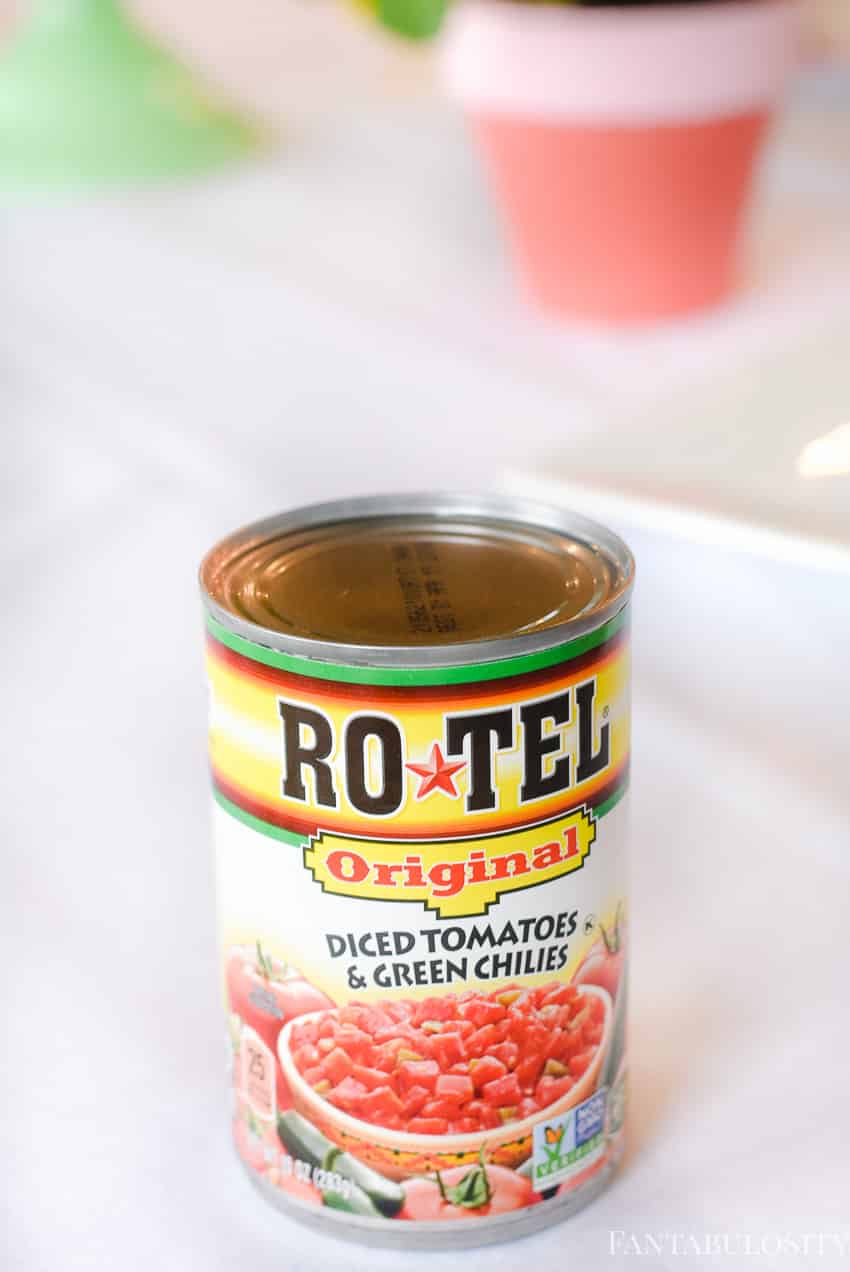 There are so many way that you can use RO*TEL, for a spicy spin in a recipe, or just as a topping on a favorite dish. (Like on top of scrambled eggs for breakfast! Mmmm, one of my faves!)
Taco Pinwheels Tutorial:
Combine all of the ingredients except the tortillas…
I could literally eat this with a spoon and stop right there.
Spread a spoonful or two in the tortilla and spread out. Roll up really tight, and stick them in the fridge for a bit to chill!
Next, slice them in to circles and serve.
Easy Party Appetizer: Taco-Pinwheels
Ingredients
1 cup shredded cheese
8 oz cream cheese, softened
1 taco packet
1 can RO*TEL - drained
1/2 cup corn - drained
1/2 cup black beans, drained & rinsed
1/4 cup Chopped fresh cilantro
Burrito size tortillas
Instructions
Mix all ingredients except tortillas, in a bowl.
Spread 2 Tbsp of mixture on to each tortilla.
Starting at one end, roll up the tortillas
Refrigerate for 30 minutes.
Remove from refrigerator and slice in to circles.
Garnish with remaining black beans, corn, and cilantro.
https://fantabulosity.com/easy-party-appetizer-taco-pinwheels/
Where to Buy & More Inspiration:
Once you put RO*TEL on your grocery list, you can find it at Walmart in the isles shown below.  For more RO*TEL recipe inspiration, head over here to see all of the delicious recipes available.
Thank you so much for coming by! The other RO*TEL recipes that we created during our fiesta party, are pretty scrumptious too if you'd like to take a peek at those below: