Easy Appetizers For a Party or For Snacking – A collection of party appetizers that are simple to whip up for guests or just for enjoying at home!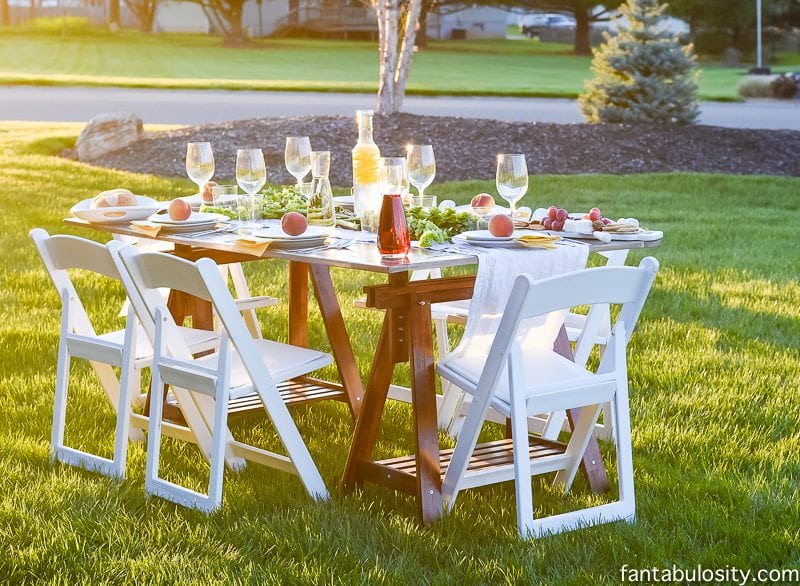 Easy Party Appetizers
Before any of my parties, I find myself thinking
Ok, now that I know what the theme is… what in the heck am I going to make?
Most of the time, I LOVE to fix appetizers for a party, more than main dishes. It's easier for the guests to pick at all evening, and it leaves a ton of variety instead of trying to pick one or two main dishes, HOPING everyone likes it.
I've found that a lot of you are looking for party appetizers too, so I wanted to make it super easy for you to find some great recipes and ideas. Besides, that's what we're all about here, isn't it? (Real life. Well Styled.)
So you'll find all of the easy party appetizers from our archives right here on this page… all in one place! Simply select the one that tickles your fancy and it will take you right to the recipe!
This dip recipe is going to be a crowd-pleaser for sure! Especially if your guests love a little "kick" or "heat" in their dips!
Mmmm… it's the #1 most visited blog post from Pinterest every.single.day. This guacamole recipe is loved by SO many!
I make this bruschetta for almost every single party, and I make it a few minutes before guests arrive, so I can devour about 4-5 before the guest walks through the front door.
Everyone loves a meat and cheese tray or skewers, yes? Why not change it up a bit and add a little flair to the standard party appetizer. Cheese tortellini, combined with other flavors faves… drizzled with some pesto is a tasty combination!
I literally think I died and went to heaven the first time I saw guacamole wontons on a menu in a restaurant. Then, I knew I had to make them at home. Now they're a favorite side dish and a party appetizer that I keep handy!
When you're hosting a party and dealing with ALL THE THINGS, cooking/baking may take up a huge chunk of your time. But if you plan to have no-bake/no-cook items like these taco-pinwheels, it frees up a ton of time!
Cream Cheese + Loaded, are two words that scream "get in my belly." This no-bake dip is super easy to whip up, and can be used with chips, veggies, or anything that could use some spicing up!
Using a package of instant potatoes makes this recipe a breeze! Use bacon pieces, shredded cheese, and some sour cream… you have yourself an easy party appetizer that looks fancy, but took very little effort.
Not interested in strawberries or jalapeno? No problem. Find your favorite jam/jelly to top this bruschetta with, and you may have just stumbled upon the easiest recipe you've ever made. My favorite? Jalapeno jelly!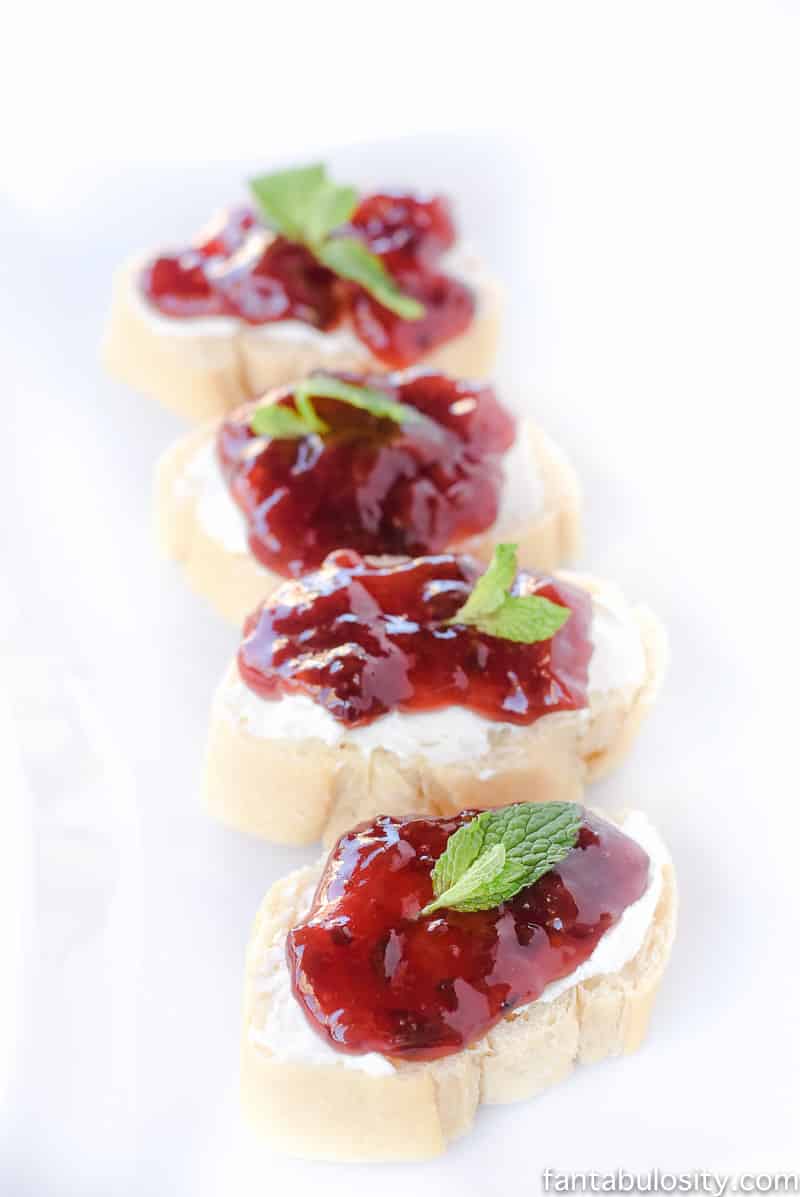 Cheese boards can be a "wow factor" on your party table with ease. Don't be intimidated by making a cheese board or plate. Following these quick and easy steps, you can have a cheese board that looks like you spent a ton of time on!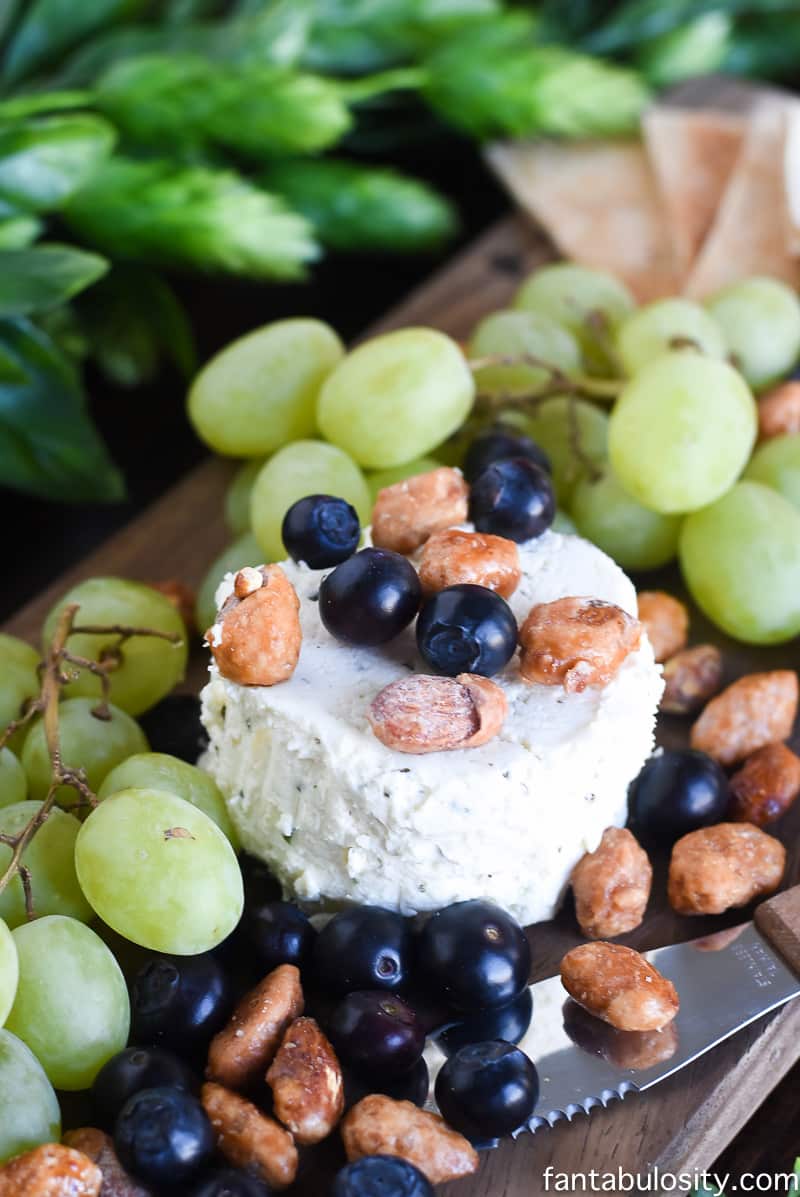 Ahhh, my husbands favorite sandwich, made into a dip. Football parties full of men LOVE this dip! It's creamy and oh so flavorful!
Go ahead, I had you at "bacon" and "ranch," right? Combing those two into a recipe is usually a success in my book!
Be prepared to be addicted. I can snack on these little suckers all day long if I'm not careful. So when I make them ahead of time, I have to put them away so I don't eat them all before the party.
Everything is cute when it's mini, right? Add a cutesy little toothpick and it's even better! These mini burgers are a favorite at parties because of their adorable look, and almost everyone loves cheeseburgers!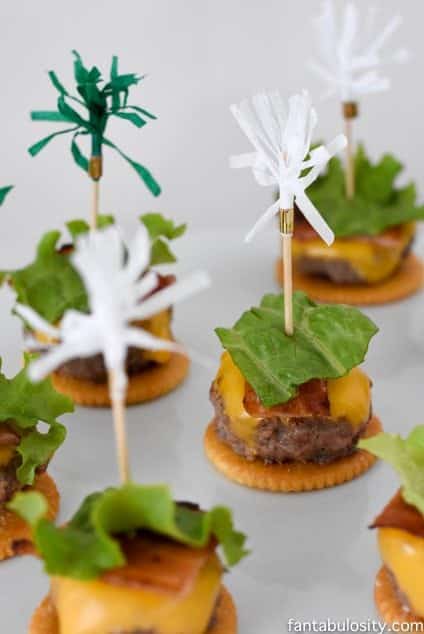 I am such a sucker for anything "southwestern." These southwest egg rolls dipped in a delicious sauce is dynamite!
I absolutely adore sausage and cheese together in just about any recipe. Meatballs are a huge favorite for parties, but instead of using a bag of frozen meatballs, whip up this easy meatball recipe for something a little different if there's time.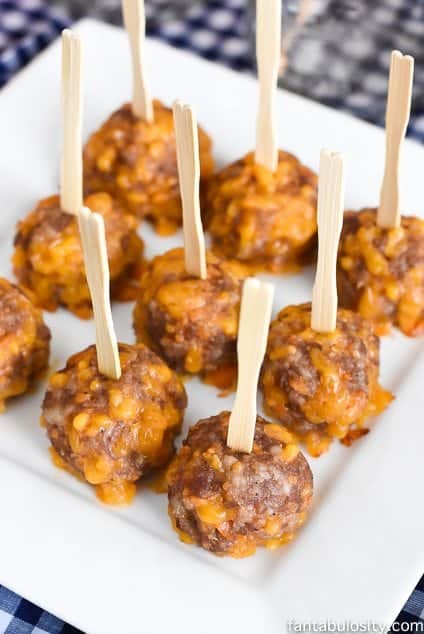 More Party Ideas
Whew! That's a lot of party appetizer recipes! I hope you found one or 15 recipes that you want to make! If you now have your party menu planned and need decorating thought-starters, feel free to browse our parties to snag more simple and easy party planning ideas HERE!