Easy Pico De Gallo Recipe: Doing this one simple step during the process will MAKE this your favorite homemade pico recipe!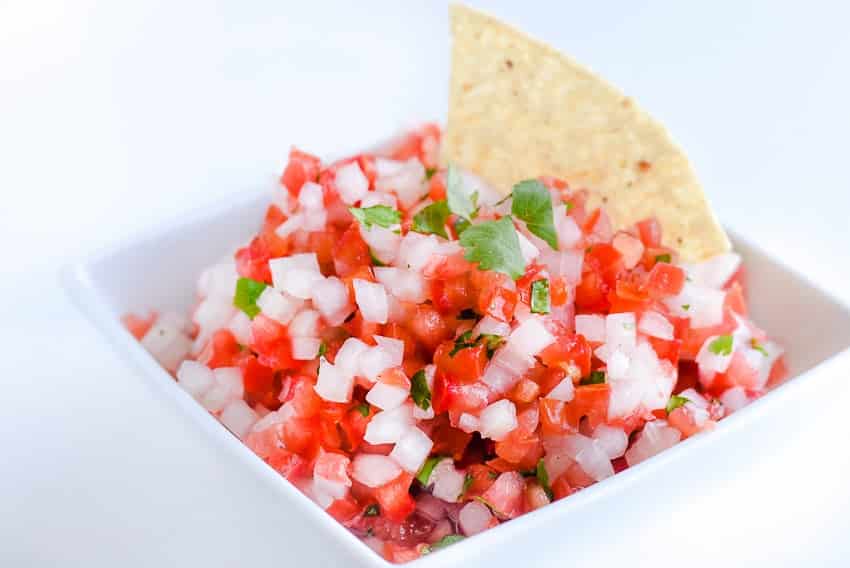 Easy Pico De Gallo Recipe
My girlfriend Kate came over the other day, and we had cooking on the agenda to create some recipes for the Slightly Homemade Dinners cookbook.  A Catalina Taco Salad (yes, yum… right?) was on the list, and we needed some pico for garnish.
I looked at her and said,
Does our grocery store even have fresh pico?
She followed with,
No, but we can totally make our own… really easy.
So we rolled with it, and I'm SO thankful that we did. It was incredible.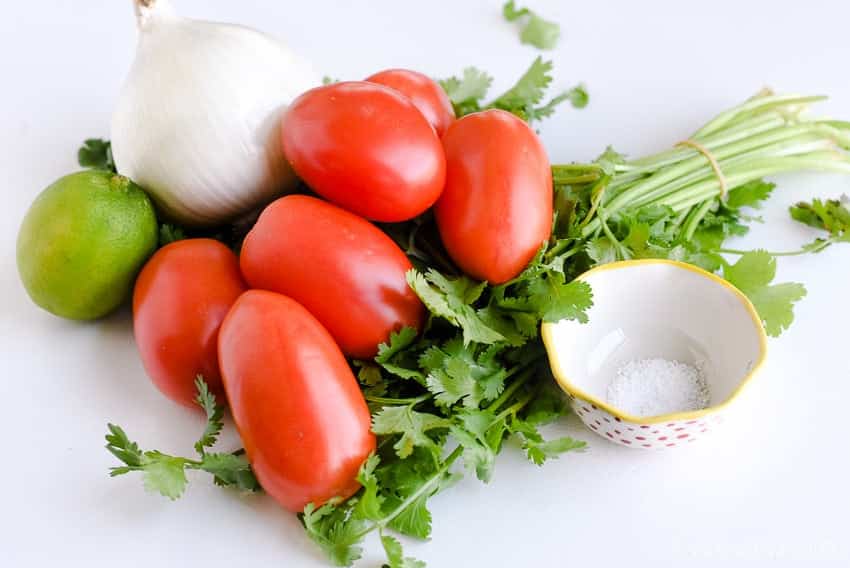 There's a Secret
I've never really disliked pico, but I didn't realize how much better making fresh pico at home could be… than pico that's pre-made at the store, or even served in restaurants.  It seems as if a lot of pico is runny and soupy, which is… well, ok. But when Kate told me the secret step to amazing pico, is to scoop out the seeds and juices from the middle… it became a GAME CHANGER.
By doing this, it creates a whole new CRISP texture that's incredibly hard to beat.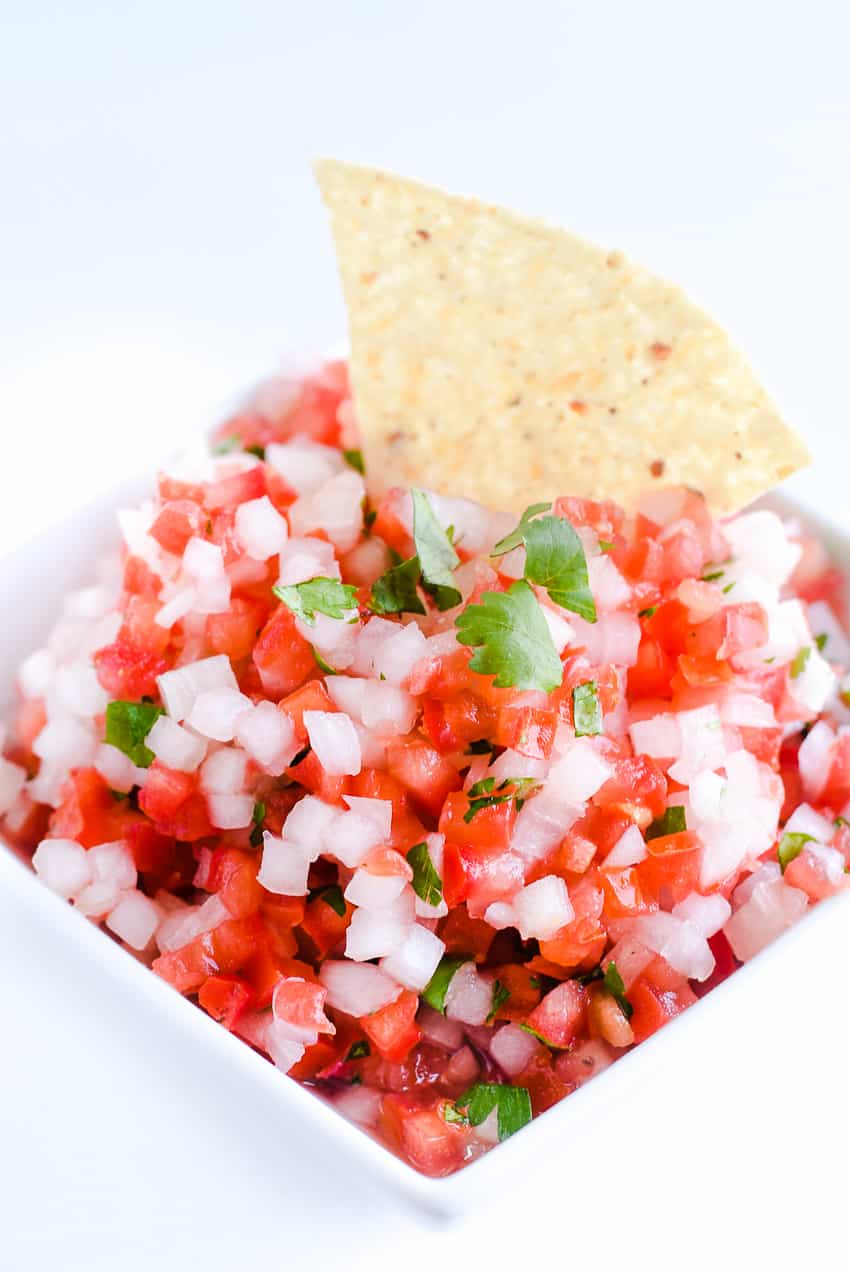 Now we ended up putting most of this pico on top of the taco salad that we made, but we completely finished it off with a bag of tortilla chips, in no time.
Easy Pico De Gallo Recipe
Ingredients
5

roma tomatoes

2

Tbsp

chopped Fresh Cilantro

1

tsp

kosher salt

1

small white onion

peeled

Juice of 1 Lime

3 Tablespoons of prepared lime juice
Instructions
*Slice the roma tomatoes in half, scoop out and discard seeds.

Dice tomatoes, and onions in small pieces

Mix in the cilantro, salt and lime juice.

Serve.

*Super important to reduce juices and capture the texture desired.
Don't be afraid to serve a side of this pico and chips as an appetizer at a party, or even as a side dish for your family dinner on a busy weeknight. You can make this recipe super quick and even eat on it for days as a snack!
Recipes that serve multiple purposes are my FAVORITE!
If you love quick and easy recipes, you won't find anything but that in our recipe archives.  Take a browse, and pin your favorite on Pinterest for a quick reference!