Guacamole Recipe: Simple, Easy and Authentic – This authentic homemade guacamole recipe is the BEST and tops all guacamole recipes!
I am confident that this is the BEST Guacamole recipe you'll make.
At least in my house it's the best… (and with over 100,000 pins on Pinterest, I'd say it's a favorite of others too!)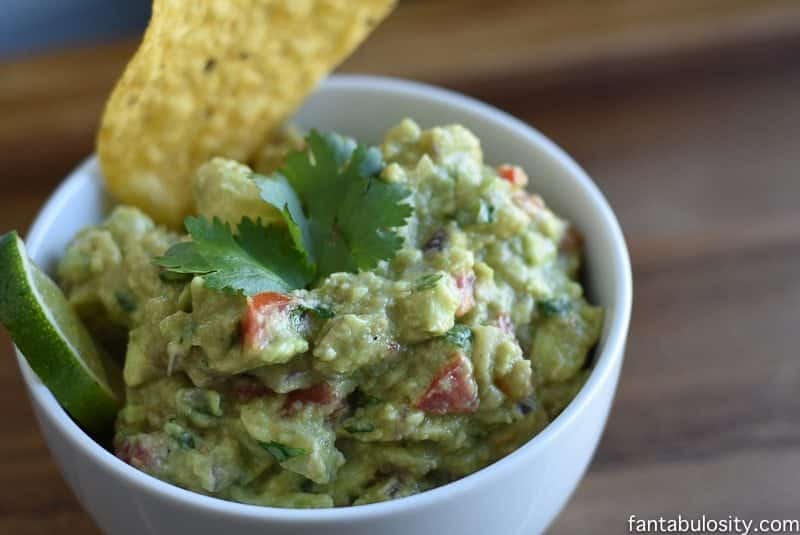 Guacamole Recipe: Easy, Simple and the BEST!
I can't tell you how in the world I came up with this recipe, but somehow it "worked."  My husband and I love to experiment in the kitchen on Sunday's with new recipes, (especially when he makes our FAVORITE Beef Tenderloin Recipe) and this homemade guacamole was born in result of having left over avocados that needed used.
Now, there are NEVER any left over avocados in our house, because they're used up to make guacamole, before I can make anything else.
It's incredibly easy and really quick too! (Two of my favorite characteristics of my slightly homemade recipes.)
Authentic Guacamole Recipe
Mexico is my favorite place to vacation, and the first thing that I order when I arrive, is authentic guacamole. (See one of my favorite all-inclusive Mexico vacations HERE, when I surprised my husband for his 30th birthday, by keeping this trip a secret for over a YEAR!) 
So when I started experimenting in the kitchen, I knew I wanted to mimic that authentic guacamole as much as I could. I'm so happy to say that I love this recipe JUST as much, as I do when I'm sitting on the beach, soaking in the sunshine… margaritas… and beach, in Mexico.
Feel Free to Wing It!
 As you'll see in my video below, I kind of "wing," it when I make it, and adjust ingredient quantities as needed.  Be cautious of adding too much salt, when serving with salty chips!
Guac Tip: This recipe is easy to double, triple, or quadruple if need be for a larger crowd!
Video: Simple Guacamole Recipe Tutorial
Want the recipe NOW? Just scroll down to the FULL RECIPE and recipe card below!
But if you have a minute, here's a quick video of my guacamole skillzzz in the kitchen, if you're more of a "see it," & "do it," kinda person.
Like cooking videos? Make sure to check out my YouTube Channel for other fun videos (some recipes, some "real life,") too! I'd love to see you over there!
I hope you enjoy this glorious guacamole recipe.  It's quite delish.  It's a basic enough recipe that you can use it alone with chips, fill wontons with it, or include it on a nacho bar!  Then, if you like a little spice, feel free to add some chile powder for a kick! But we like it just as described below…
Guacamole: Simple, Easy & The BEST!
​​​​​​​The BEST Guacamole Recipe: This easy and simple authentic homemade guacamole recipe tops all guacamole recipes!
Ingredients
2

Avocados

peeled and cut into pieces

1/4

of a Red Onion

chopped finely

1

Roma Tomato

chopped finely

Juice from 1/2 a lime

Pinch

of chopped fresh cilantro

Pinch off section with fingers

1

tsp.

Garlic Powder

Pinch

of Kosher Salt

to taste

Pinch

of Black Pepper

to taste
Instructions
Mash avocados, red onion, roma tomato, fresh cilantro, and lime juice in together, until the avocados reach a mild chunky texture. I love using a molcajete to make this!

Add in salt, pepper, and garlic powder.

Serve immediately! Added tip: My favorite chips to serve with this guacamole is the Tostitos Hint of Lime chips! So so good!
Recipe Notes
Please keep in mind that the nutritional information provided below is just a rough estimate and variations can occur depending on the specific ingredients used. 
Nutrition Facts
Guacamole: Simple, Easy & The BEST!
Amount Per Serving (0.5 cup)
Calories 170
Calories from Fat 126
% Daily Value*
Total Fat 14g 22%
Sodium 8mg 0%
Potassium 548mg 16%
Total Carbohydrates 10g 3%
Protein 2g 4%
* Percent Daily Values are based on a 2000 calorie diet.
Left over avocados?
Then head over to find out how I keep my avocados fresh and from turning brown! Click HERE!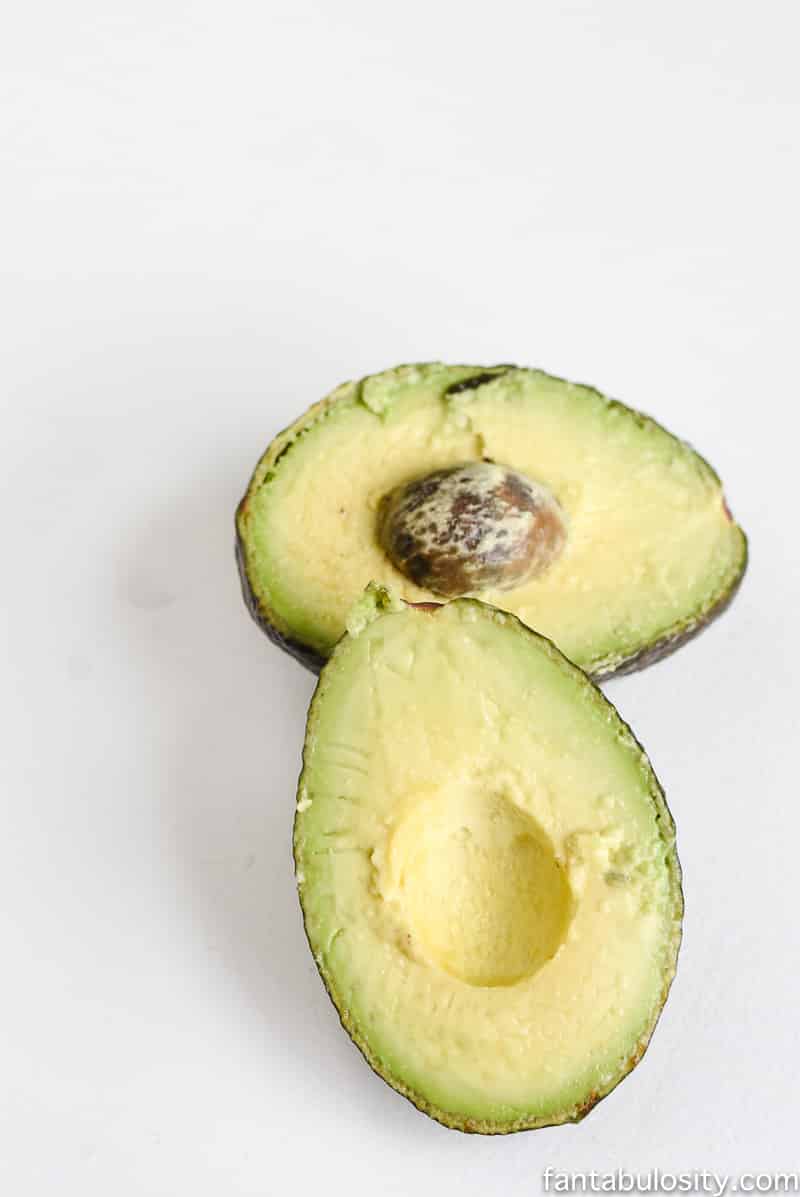 Free Grocery Shopping List Download:
If you're the "organized," type, you may also love my FREE Grocery Shopping list that I give to all of my newsletter subscribers! Subscribe to get your free "editable," grocery list printable HERE!  Access will be emailed to you shortly after!
More quick and easy recipes:
If you like quick and easy, then you've come to the right place.  I know how to find my way around the kitchen, but I'm no professional chef. So what this means is that I like to experiment, but the main goal is to keep it quick… tasty, and slightly-homemade if possible.
I'm a mom of two little boys, so a big extravagant meal doesn't always take place in our home.  But I do love food, so I want it GOOD. You can always count on a quick & easy approach, but tasty! Click HERE for more Fantabulosity Recipes, like our favorite Beef Tenderloin Recipe:
or The BEST Side Salad Recipe on the planet, with just a couple of secret touches: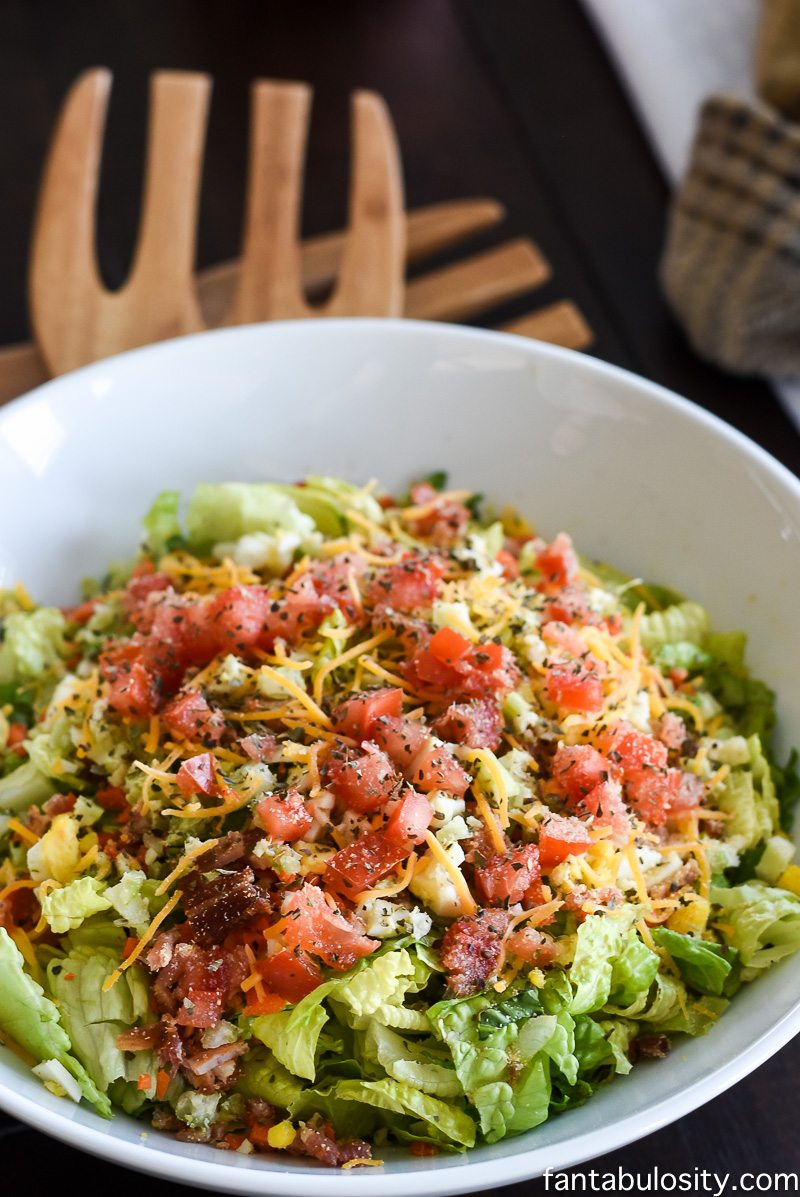 Until next time,
Pin it to remember it: