Nacho Bar Ideas: An easy "serve yourself," style of food bar for a party or event. Topping ideas, my favorite way to serve the cheese, and just how much our guests loved it!
I'm totally guilty of not designing a HUGE party for my 2 year old's birthday party this year. BUT… in all fairness, my oldest didn't get a big shindig for his second either.
But as a party planner at heart, I couldn't go without a little bit of a celebration, and decided to style an easy nacho bar since food bars are my favorite!
Nacho Bar Party Ideas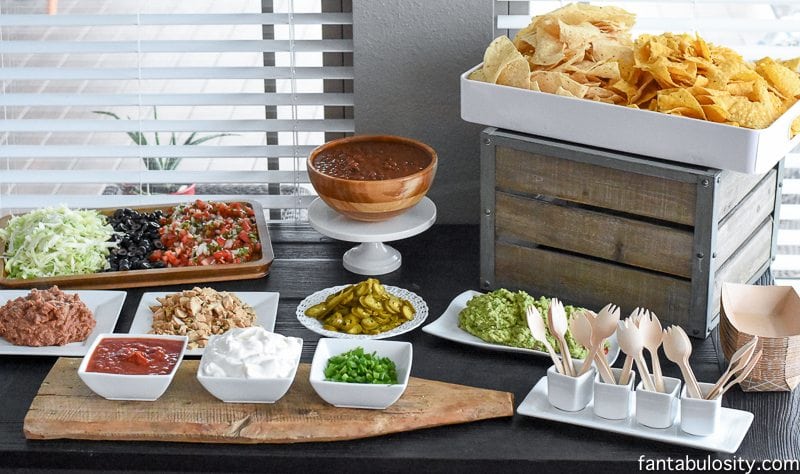 We invited a few of our closest friends over on a Friday night, with a Facebook invite saying,
It's Nacho Birthday, it's his!
We then told them to plan on coming over to our house after school & work that Friday evening, for a nacho bar & some brew. (Juice boxes for the kiddos.)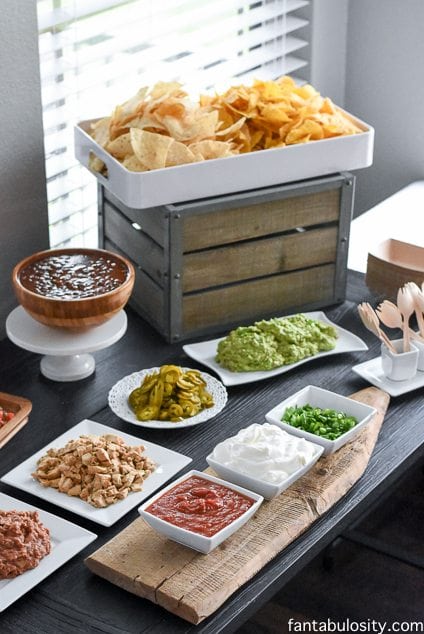 You'll Also Love:
Nacho Bar for a Crowd:
Everyone LOVED the nacho bar idea! They were able to make their own… just the way they wanted it, and it was the perfect way to vedge out, on a Friday evening.
The idea started, when I saw a sign out front of the party rental store in my home town that said,
"NOW CARRYING A NACHO CHEESE MACHINE."
I just about rear-ended someone, because of my excitement. I literally planned this party days later. 😉
Nacho Bar Ideas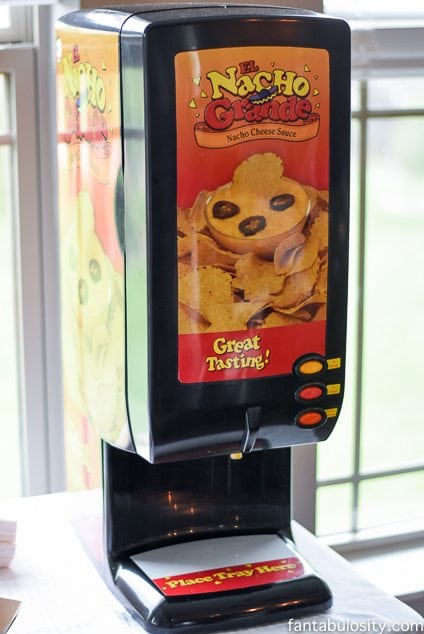 Side Note: Have you downloaded my FREE party planning checklist yet?
Oh heavens… you better go get that! Click Here!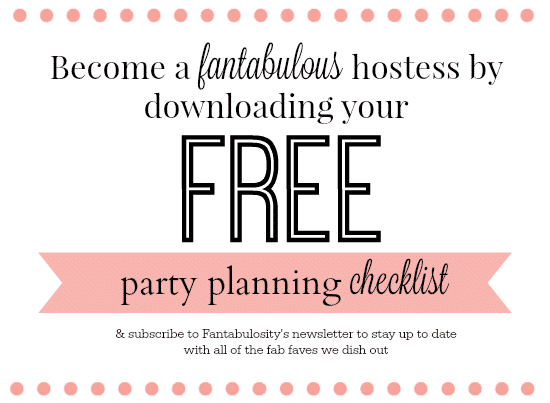 How to Make a Nacho Bar
I literally bought almost everything already pre-made and pre-cut. It was by choice to make the guacamole and pico de gallo. But a nacho bar is PERFECT for a last minute party idea because it was literally all ready in no time.
My guacamole recipe is a HUGE hit on Pinterest, and my top most-visited recipe post every year if you want to snag it too: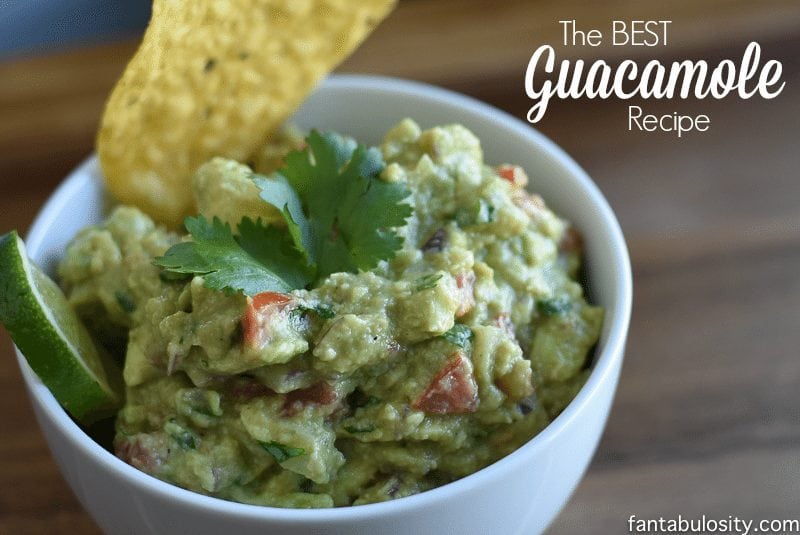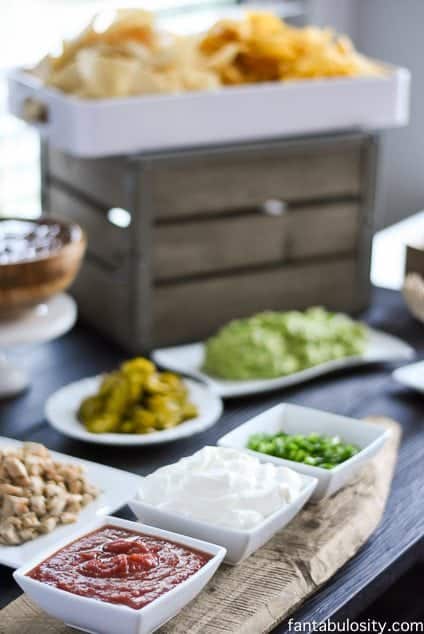 A nacho bar isn't complete without salsa, sour cream and green onions.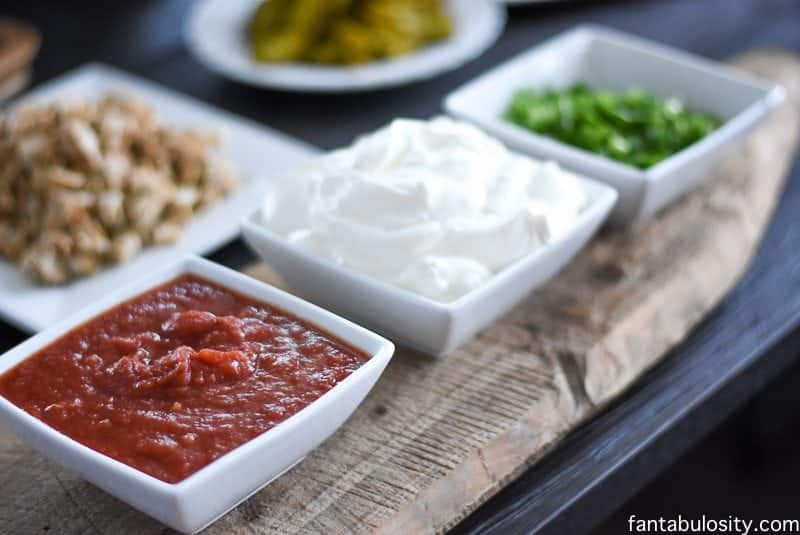 (I had this wooden "plank," left over from my son's Nautical Birthday party," and I thought it would work perfectly to add a little boost or height to the table.)
Shredded lettuce, black olives & Pico de Gallo…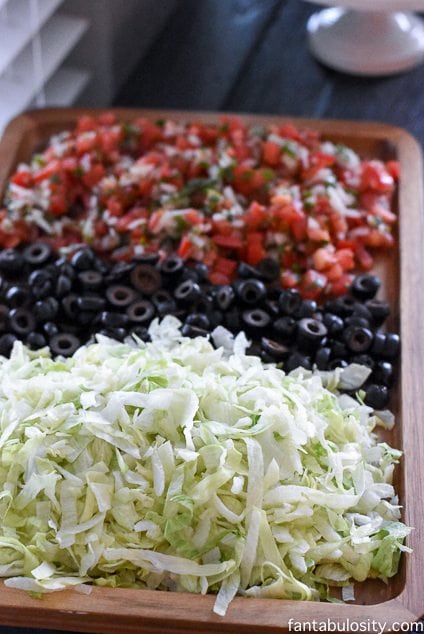 refried beans, fajita chicken, & jalapeños…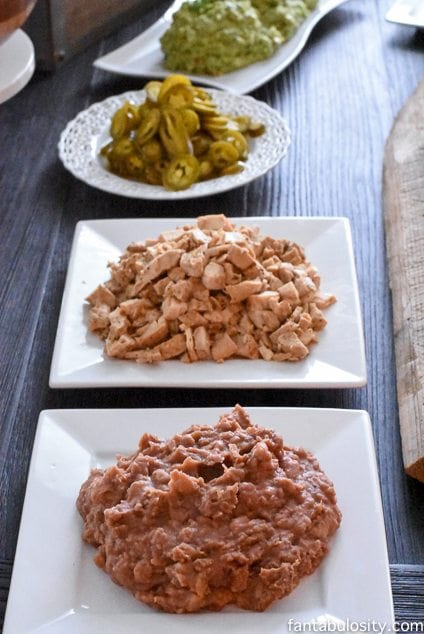 oh…. and guac. Guacamole. My weakness.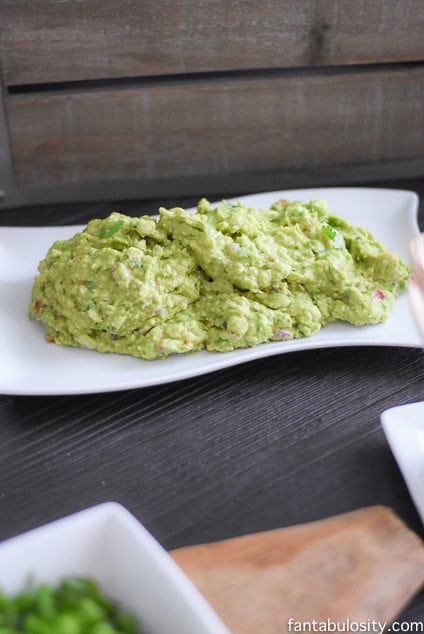 Mmmmm, & Chili. I do love a mean chili-cheese-nacho.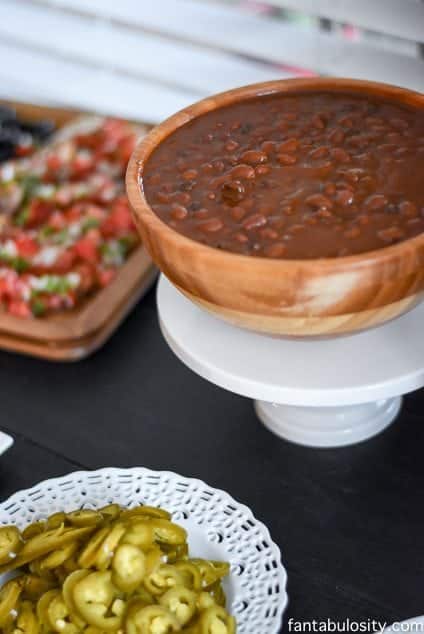 Then finally, the chips! (2 Different types. Corn & Flour Tortilla Chips.)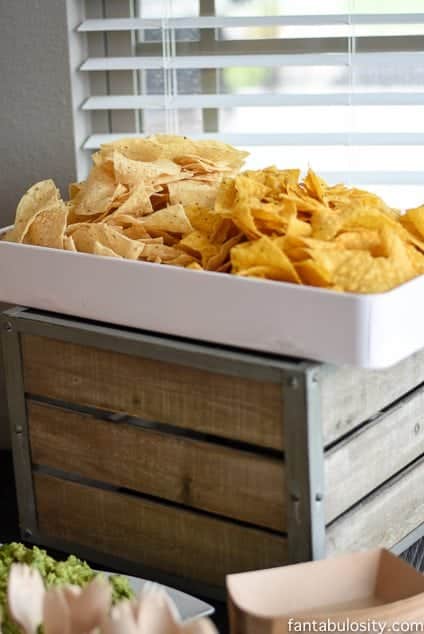 I found the cutest "boats," & wooden utensils on Shop Sweet Lulu for the nacho's, and they worked perfectly! No dishes to wash! (Well… besides the platters and small bowls on the table.)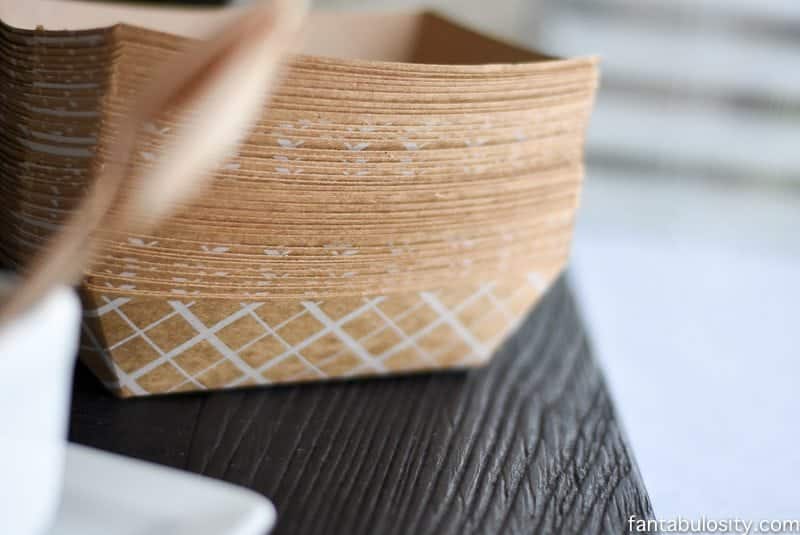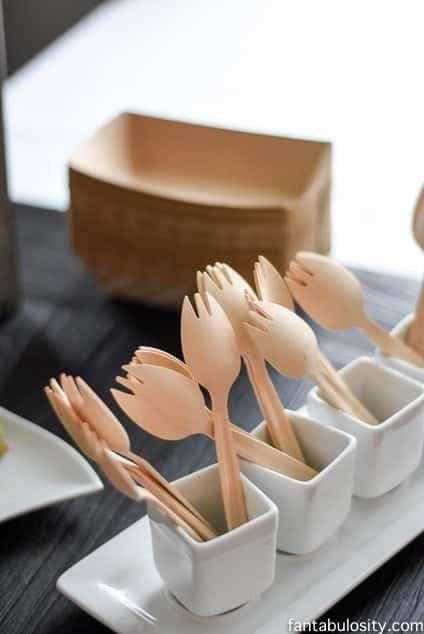 The best part? People were coming and going all night, and they were able to snack as they pleased. This will definitely be happening in our house again.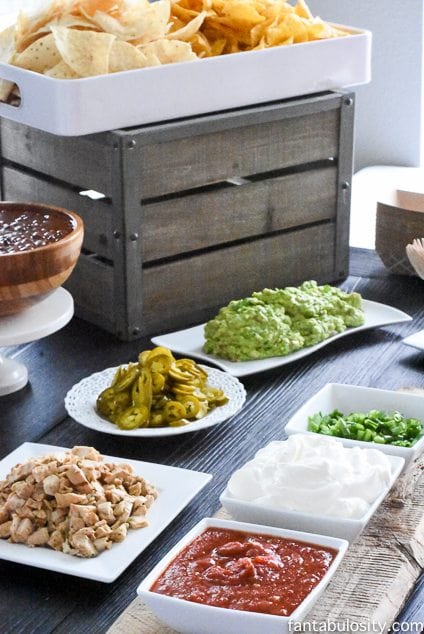 Nacho Toppings Ideas:
Salsa
Sour Cream
Green Onions
Lettuce
Black Olives
Pico De Gallo
Refried Beans
Chicken Breast
Jalapeños
Guacamole
Chili
…of course don't forget your chips & cheese.
If you're able to rent a cheese machine, do it! The kids (AND ADULTS) loved the heck out of that thing. I'll admit… I had "cheese," with EVERYTHING the entire weekend, that I had this glorious invention, rented.
Birthday Cake for the Big Boy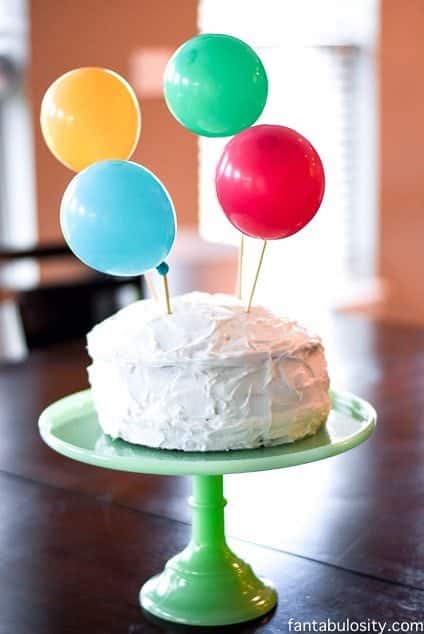 For my parties, I usually hire out for the cake, cake pops, or cupcakes. But this year, since a big "to-do," wasn't taking place, (and only our closest friends would "see," the cake), I thought I'd give it a whirl.
Now… I can make a cake. That's not the problem. It's the DECORATING the cake.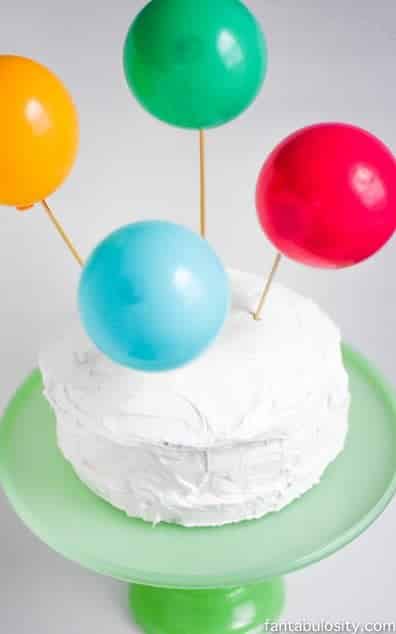 There's a cake on Pinterest, that had itty bitty balloons sticking out of it, and I thought… I can do that! I just grabbed wooden skewers, small balloons, and super glued them to the skewers, and stuck 'em in. It worked, right?!
Party Favors
I couldn't send our guests out the door empty-handed. While my normal "stroll," through the Target dollar bin, I came across playing cards & play dough, and thought they'd be the perfect little items to throw into goodie bags and to keep the kiddos busy on the car ride home.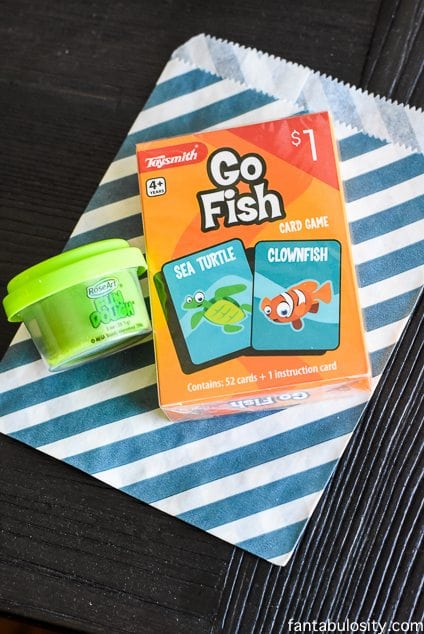 I placed a rolling cart that I have from World Market, by the front door, and stuffed the goody bags in it… with a sign that said, "Take 1." It worked out perfectly, and there wasn't ONE favor left, by the end of the night.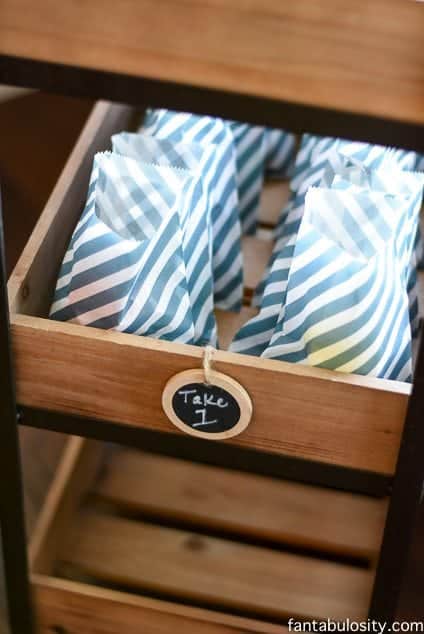 So there it is! It was my "It's Nacho Birthday, It's His," nacho bar party!
P.S. My little guy LOVED his cake… & the nachos. He's a "cruncher," like his momma and loves anything salty and sweet. Ok, ok… he's like his momma because he'll eat anything.
If you haven't visited the party section of my blog, I'd love for you to come "party," with me:
A few of my parties: