This shop has been compensated by Collective Bias, Inc. and its advertiser. All opinions are mine alone, promise! #SipIndulgence #CollectiveBias
Food and drink bars are my JAM, so I'm a bit tickled to share the, "You've Warmed my Heart," Coffee Bar with you, that I styled for Coffee-Mate®. For YEARS, I've wanted to design a coffee bar for a party, and this was the perfect opportunity to have my gal pals over for small talk and java.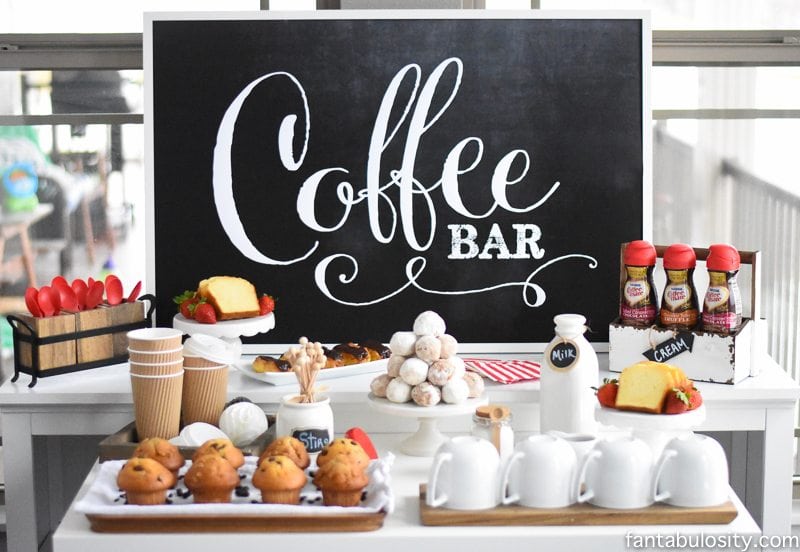 I had mentioned to the girls, (the same girls that came over for the backyard garden lunch) that we would be having a coffee bar, but didn't tell them what all I had planned. I like being sneaky-sneaky like that. But you'll see more on that below.
When they arrived, not only did they see a coffee bar, decked out with all of the goodies…but they found a table with individual place settings and crafting supplies.
I explained to them that "You've Warmed my Heart," was the theme of our little get together, and that we would be building gift baskets for someone in our lives, who has "warmed," our heart lately.
The looks on their faces and responses were EXACTLY what I was hoping for. They were crazy excited about doing something like this, and couldn't wait to hand out the baskets. My heart was so full. (Or should I say "warm?")
Let me get into the coffee bar details, first…
Coffee Bar Ideas
The sign that I had made by Pen N' Paperflowers, was EXACTLY what I was looking for, for a backdrop idea. Isn't it the CUTEST!? I'm trying to figure out where I can put it in my house permanently!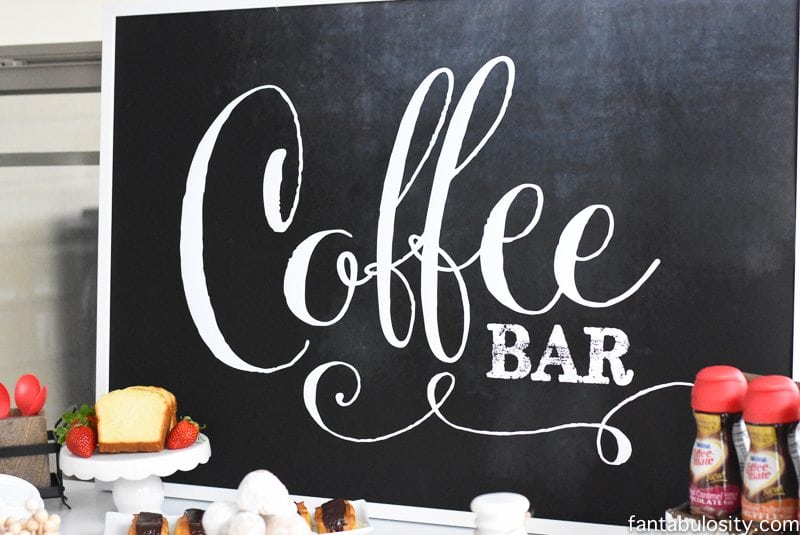 Coffee Ideas
If you're looking for a coffee maker to use for a coffee bar, I couldn't recommend the Ninja Coffee Bar ENOUGH. This has been an absolute game-changer for my coffee.
The flavor, the ease, the options… it's the best. See my video where I'm showing you the Ninja Coffee Bar Review and why I love it.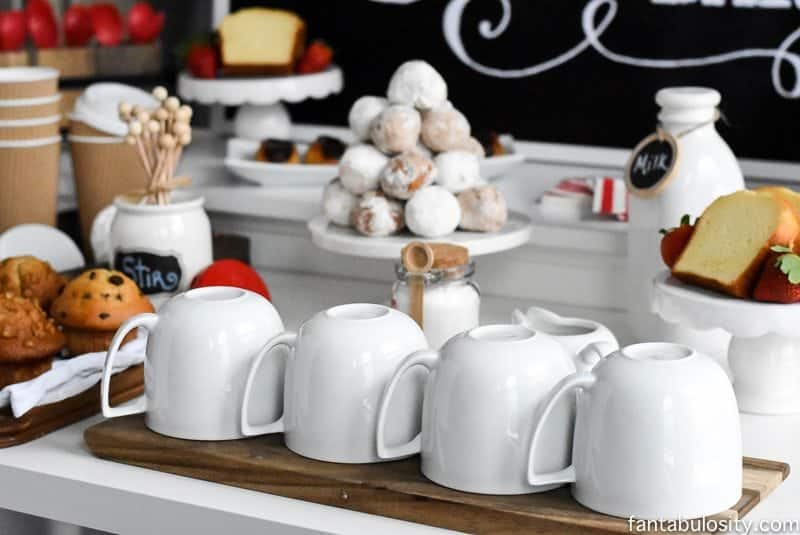 Coffee Creamer Varieties
Yes… as if getting up and having a cup of coffee wasn't great already. Add fun flavors to the coffee bar and it will give guests a chance to try something new!
I loved watching them experiment with the different flavors, saying which one(s) they liked the most!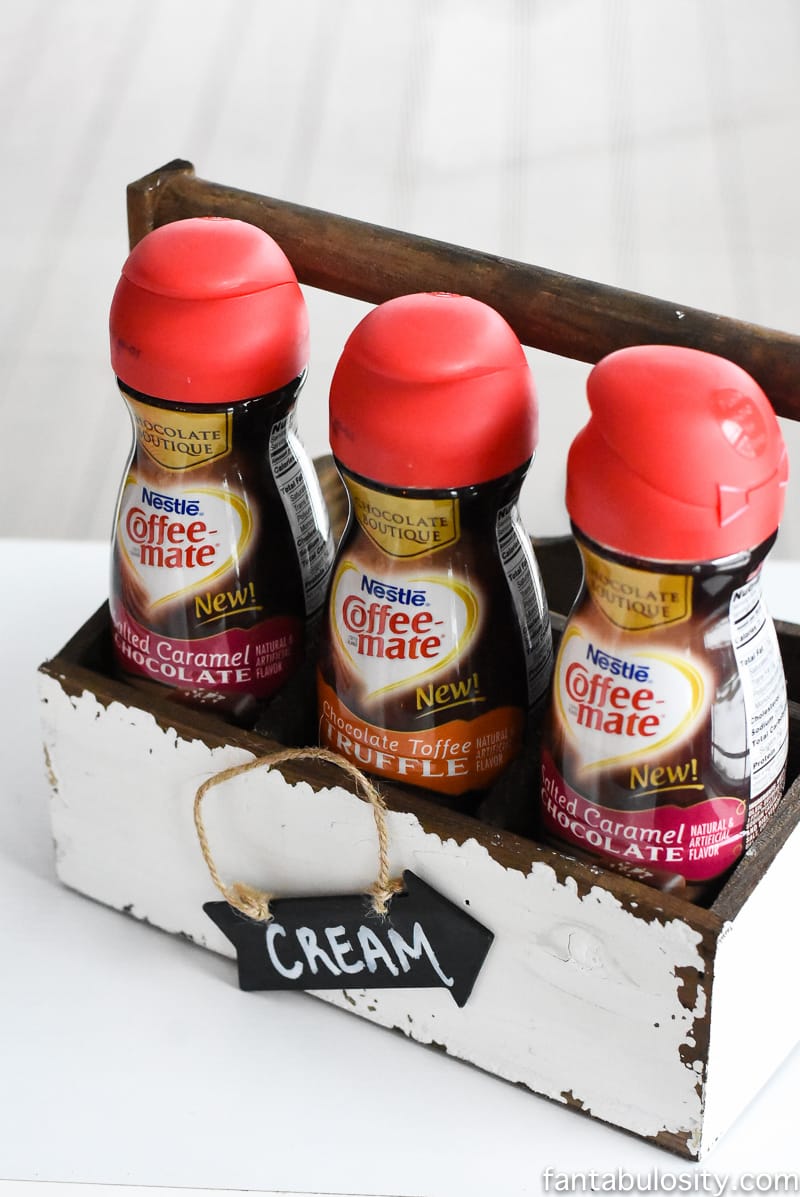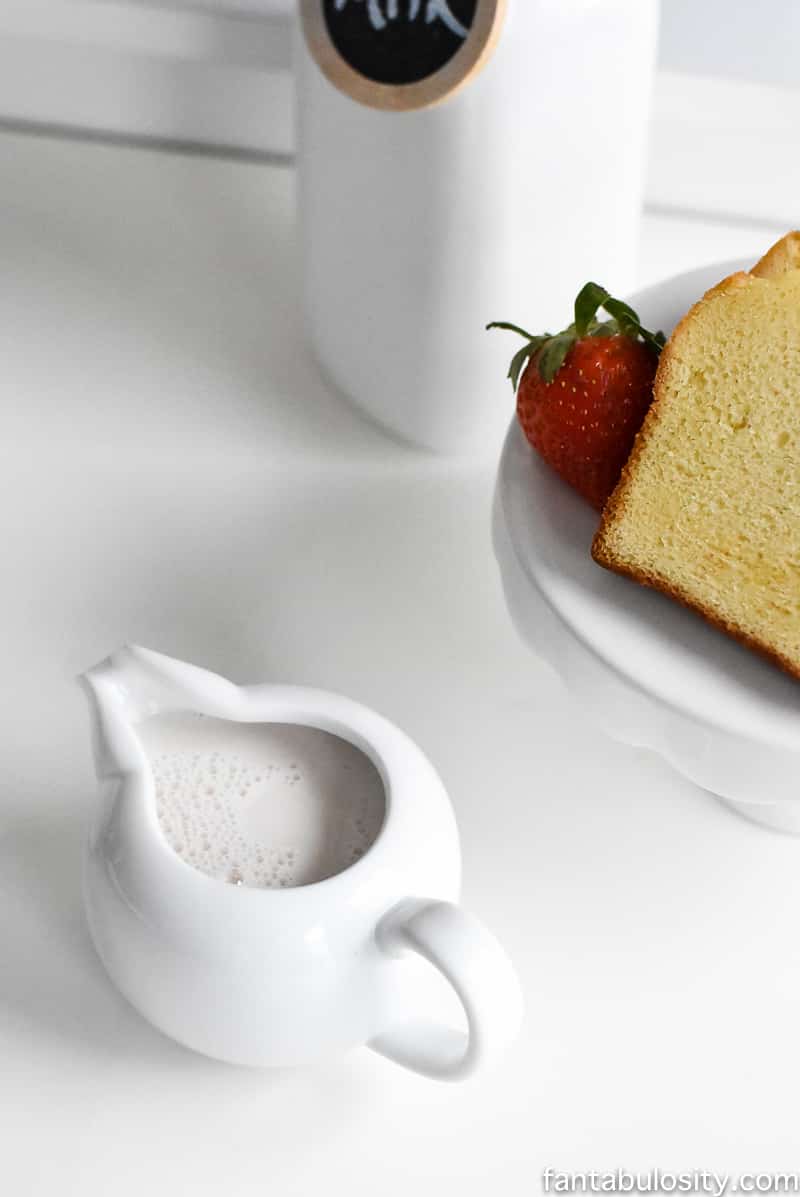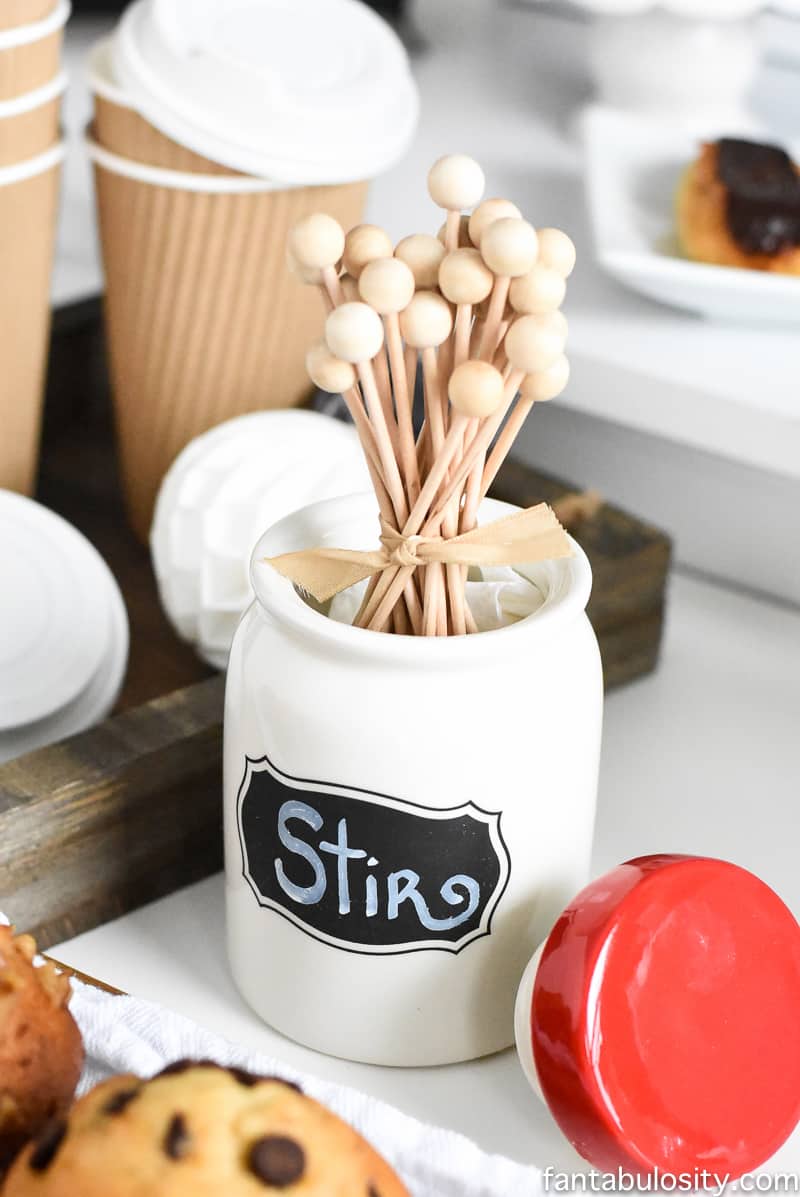 Buy similar crocks!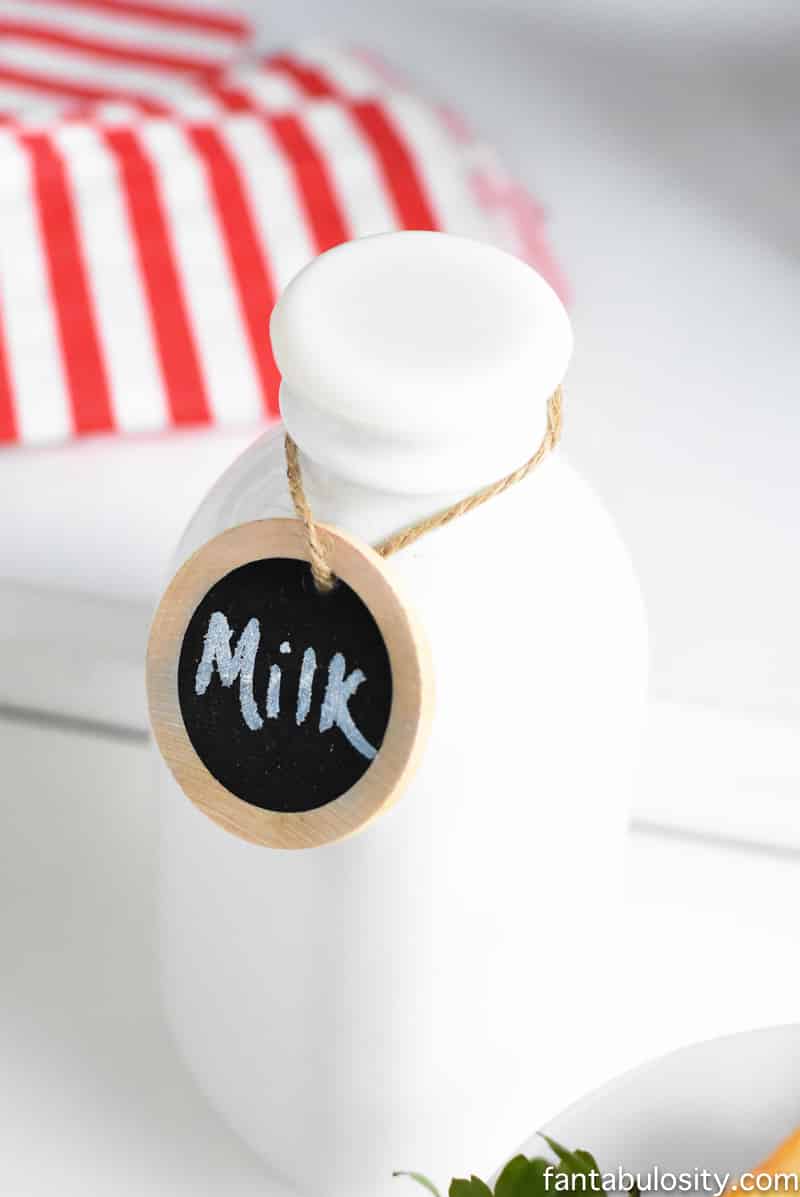 Ahhh, Vanilla Almond Pound Cake is a MUST for any coffee bar or brunch. See the full recipe towards the end of the post!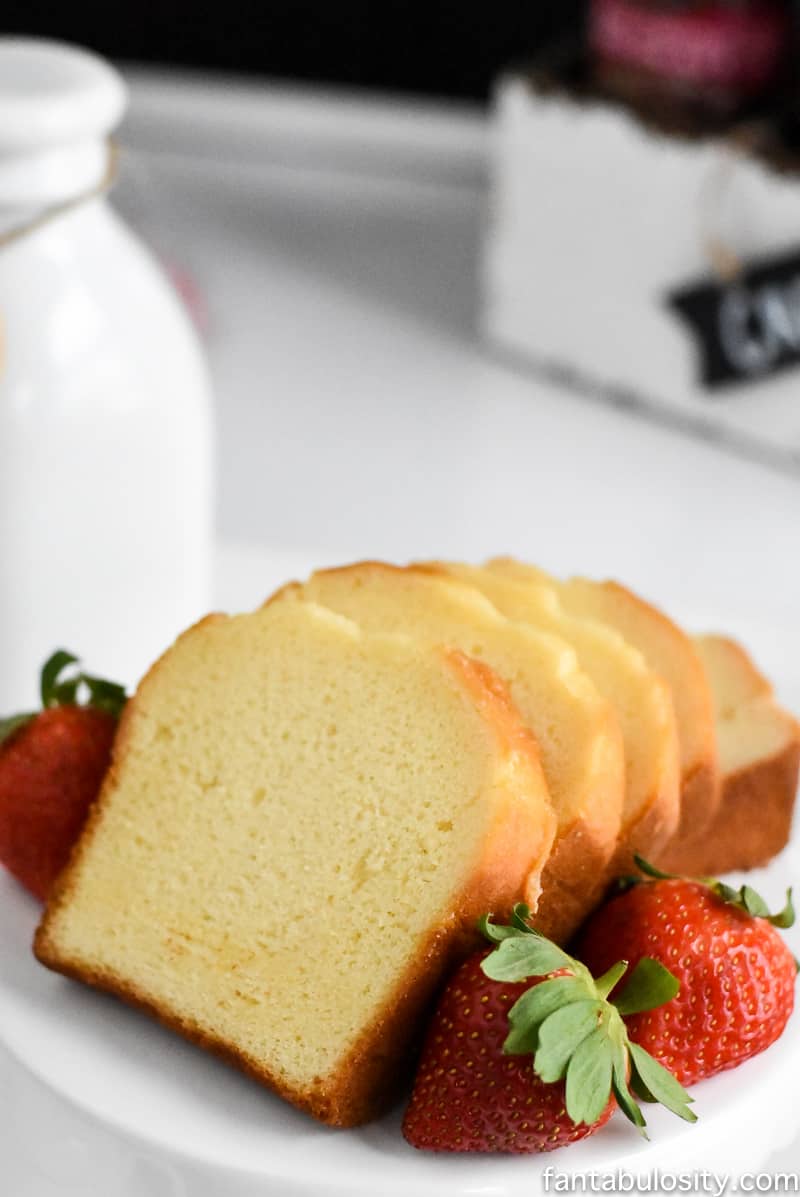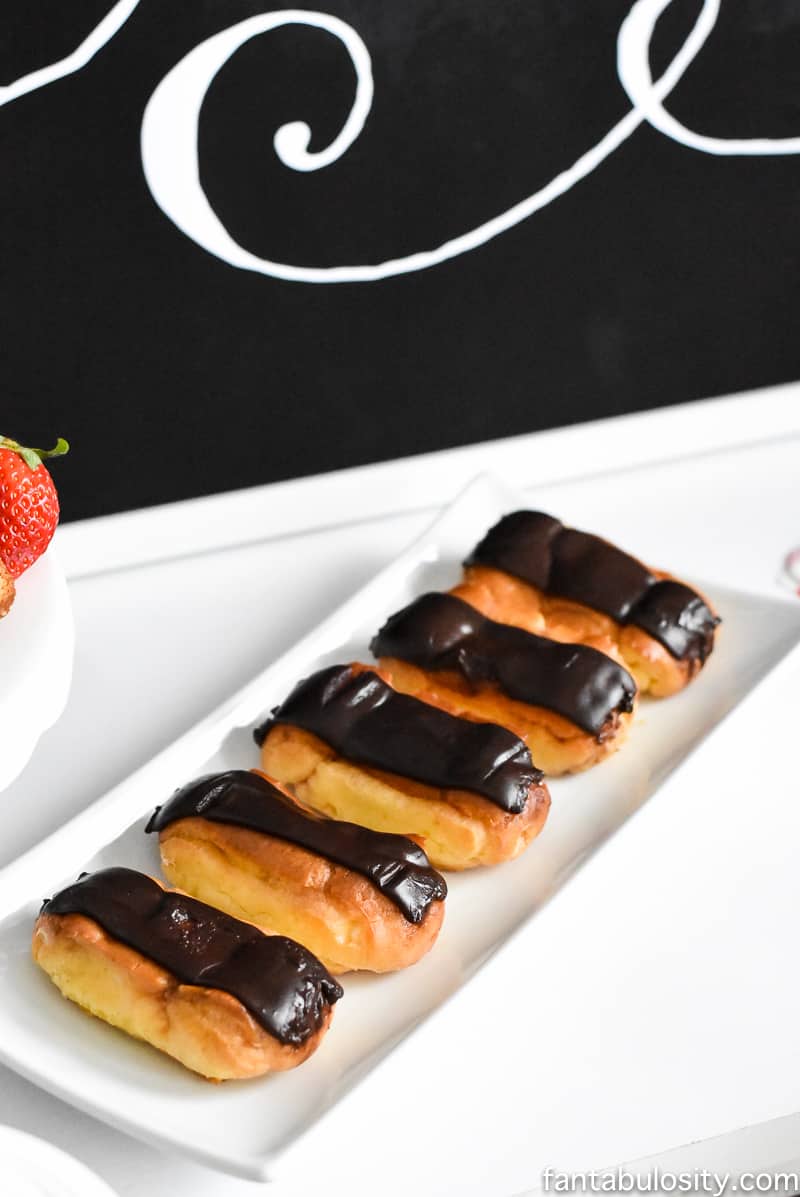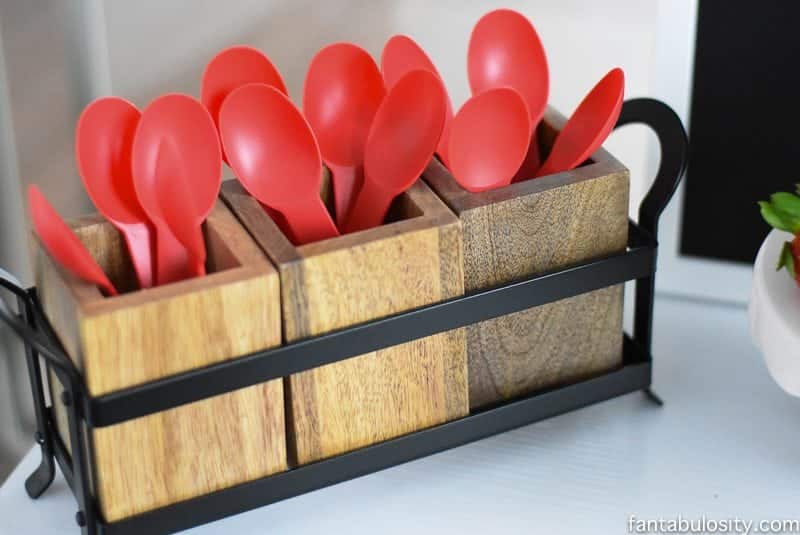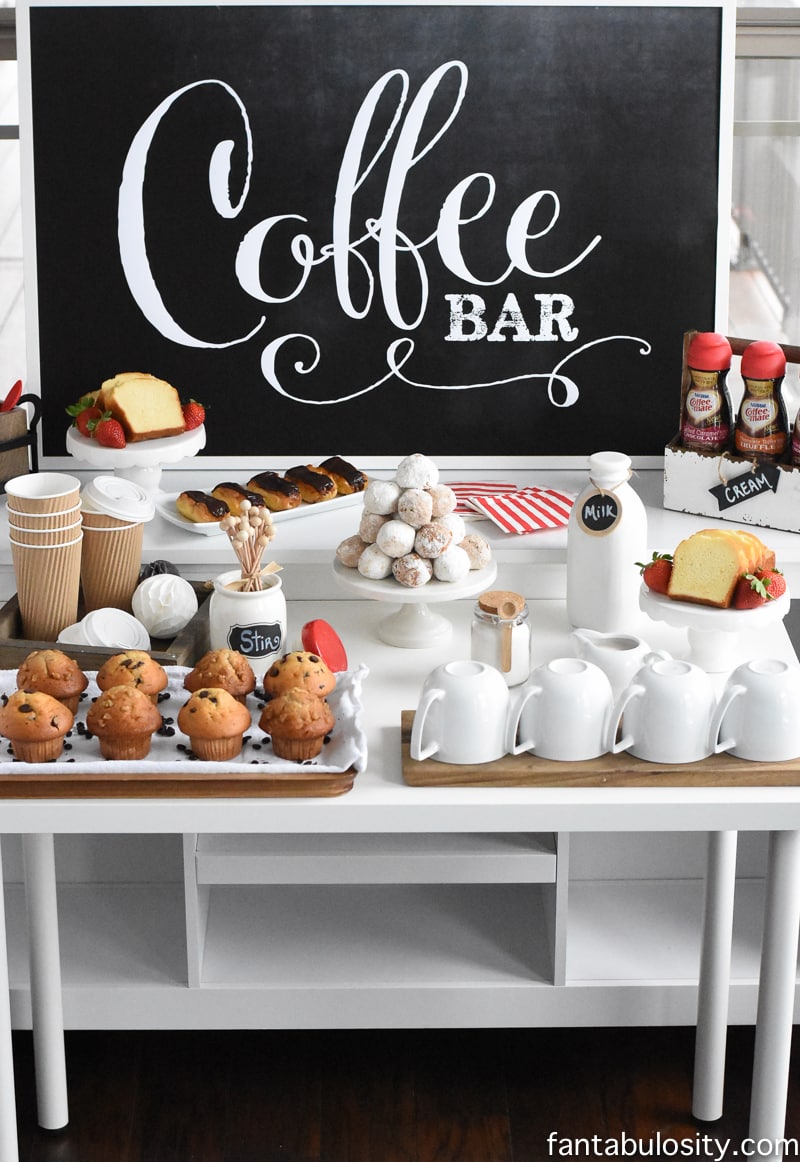 "You've Warmed my Heart" Gift Baskets
All of the supplies needed to build the gift baskets were out on the table, and I told the gals to roll with it! I wanted them to have fun with the creativity, and design their basket, especially for that someone that they have in mind.
Each place setting had its own basket, and fun little Pioneer Woman Coffee Creamer and Sugar Bowl, to get their baskets started.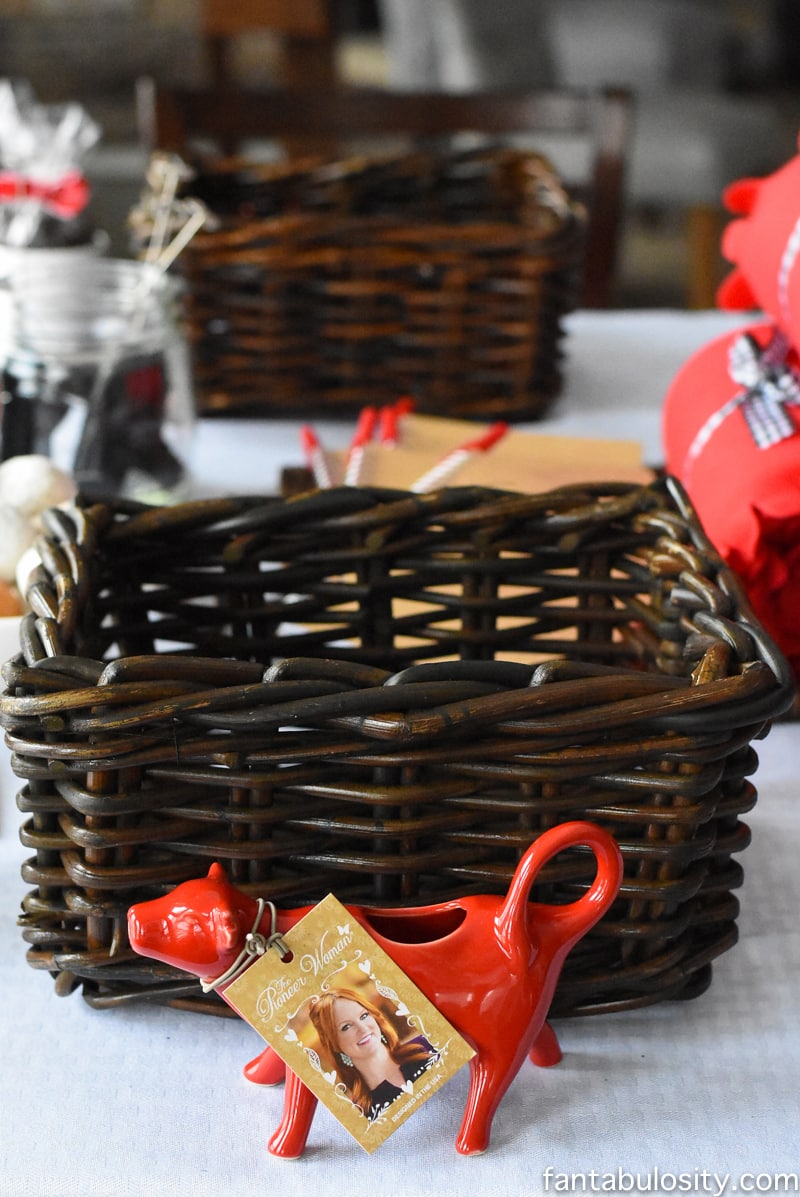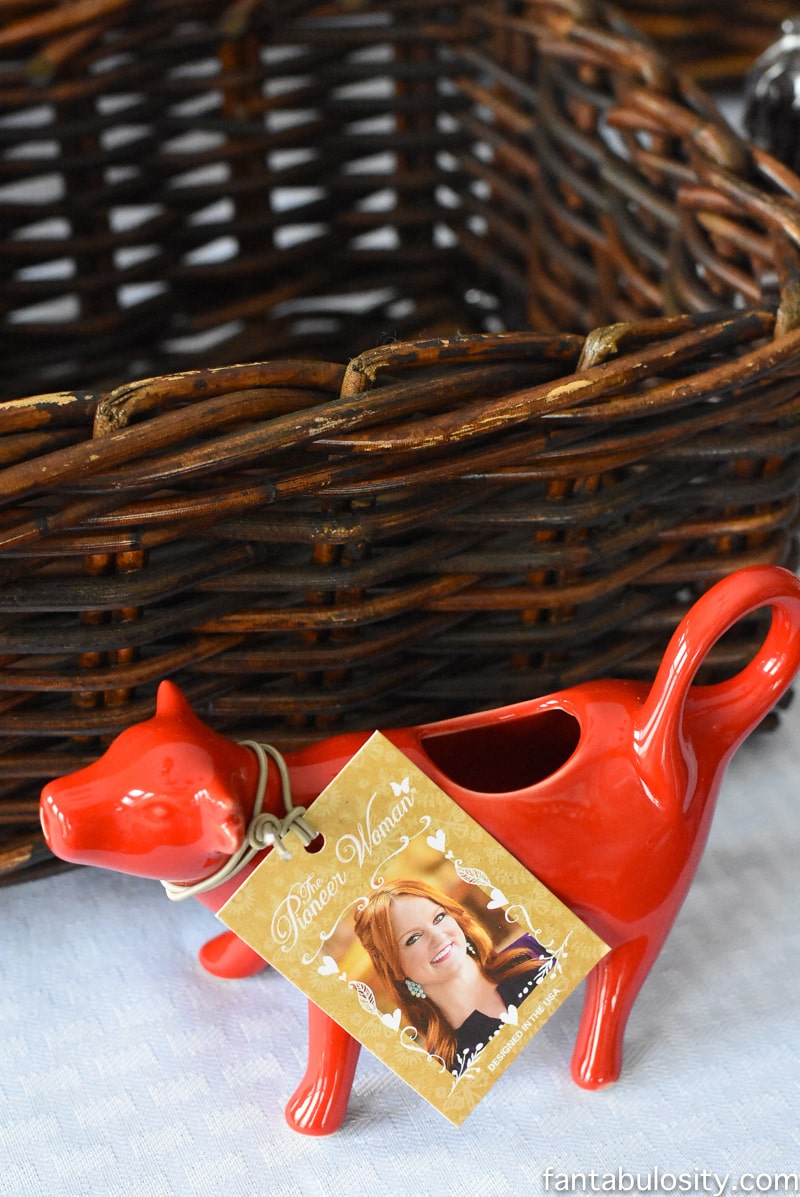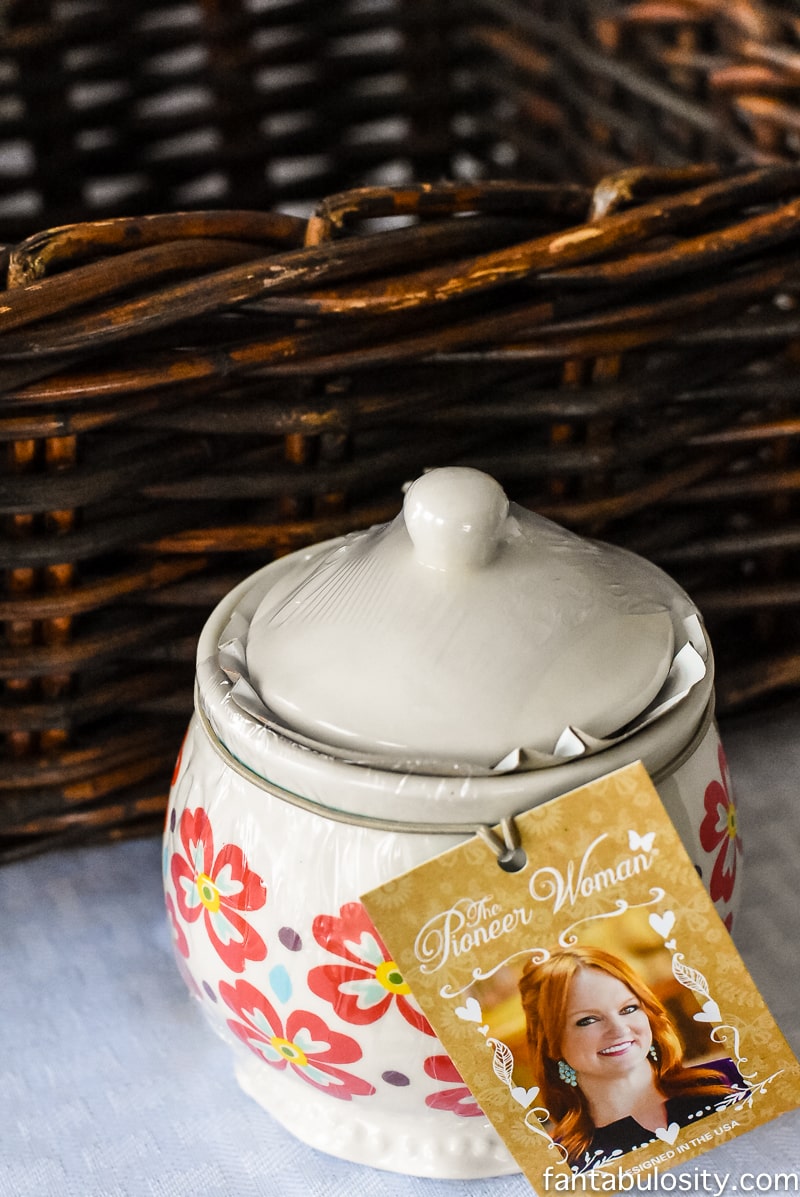 Each place setting also had a white coffee mug, filled with coffee beans, with a "heart," template. (That I cut out with my Silhouette Machine.) It also had a "You've Warmed my Heart" free gift tag that you can download for free.
My plan for "heart," cut-out, was that each guest would use a red paint pen, to color in a heart on the coffee mug, to tie in the "You've Warmed my Heart," theme.
(Notice, I didn't want my guests to have to REALLY think about being creative. I wanted it to be a "fun," project, and not "work.")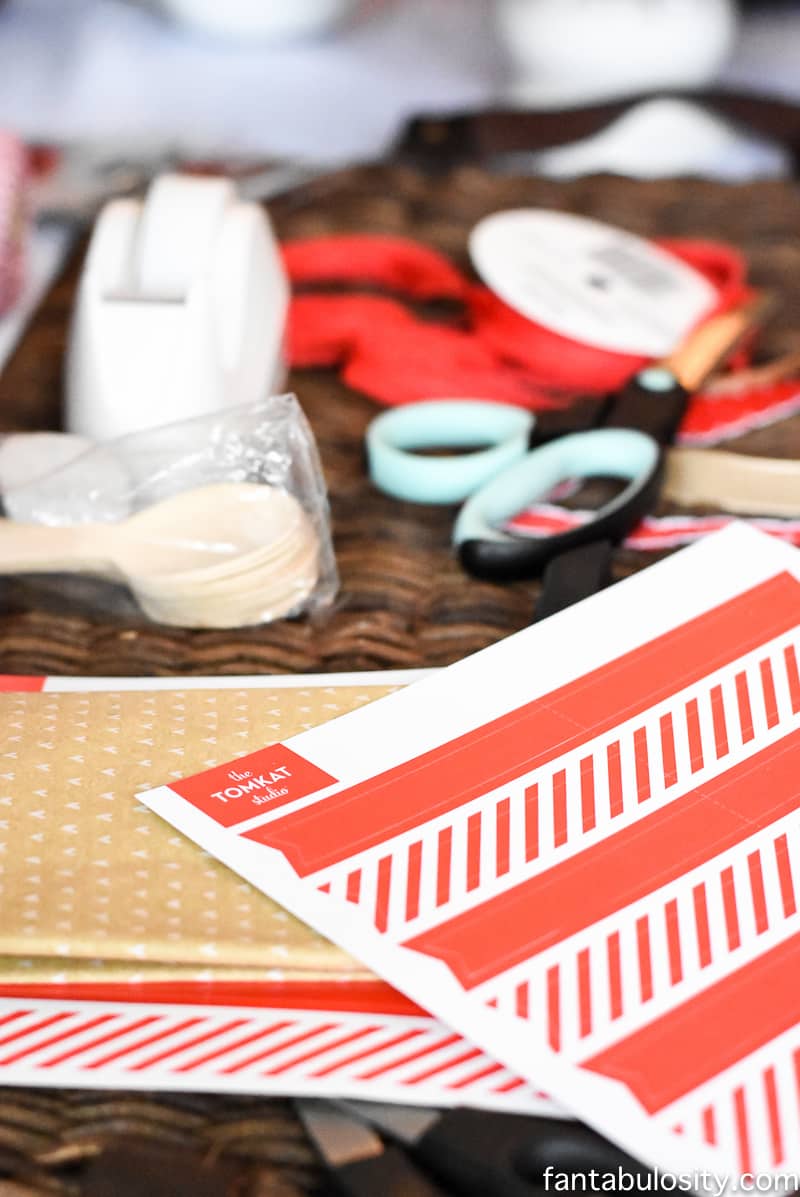 If you saw the "Favorite Things Party," party that I hosted, then these blankets may look familiar. I had a few blankets left over from that party, and I thought they would be PERFECT for the gift baskets!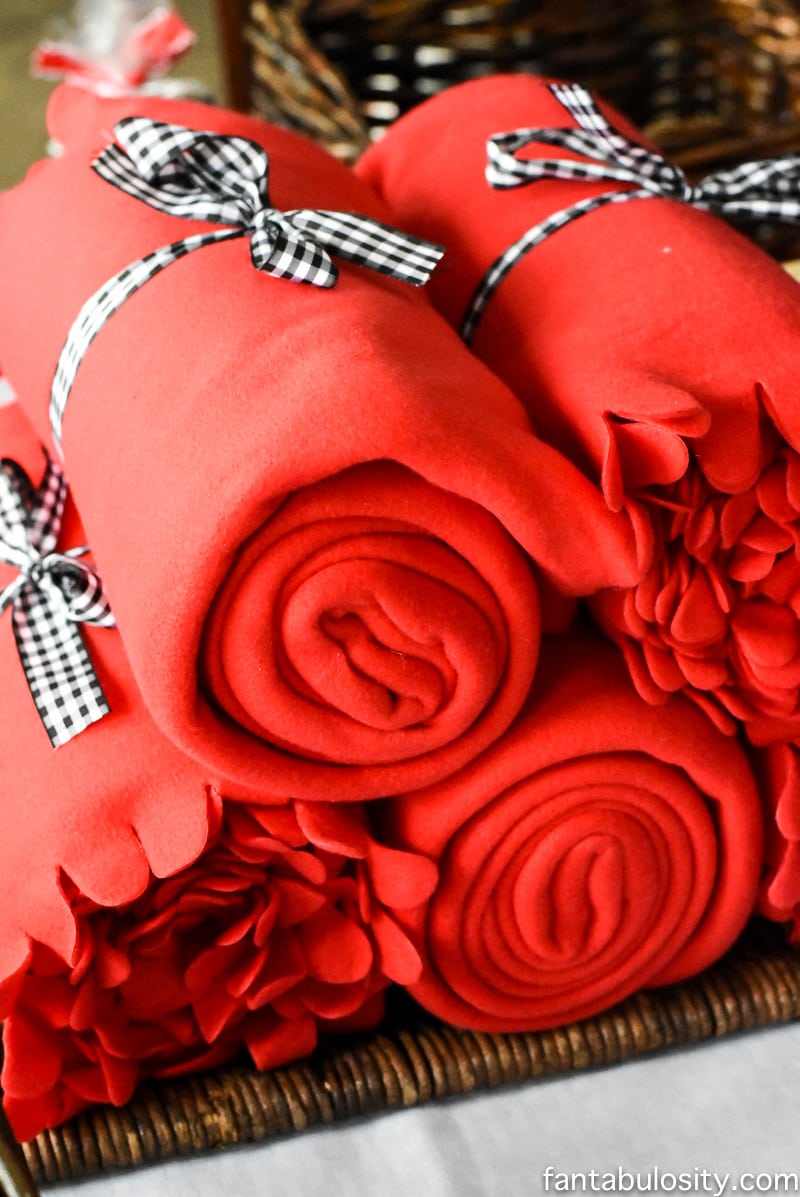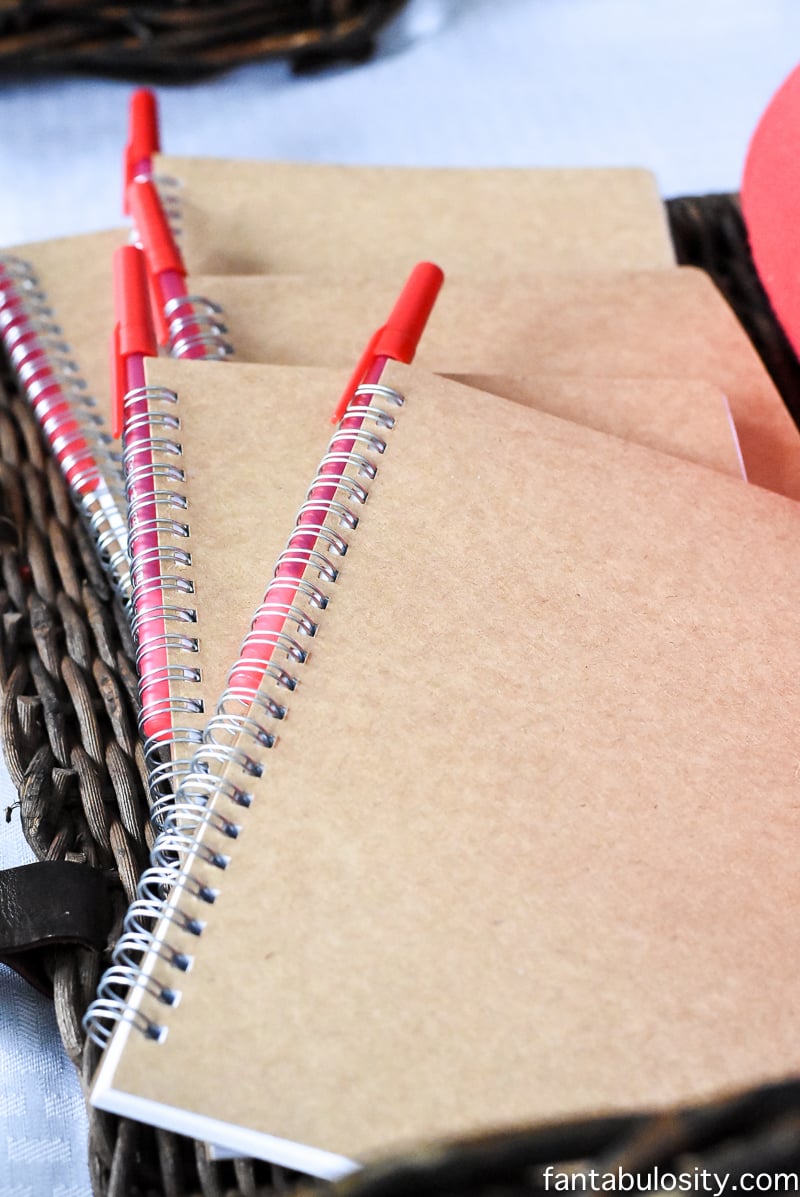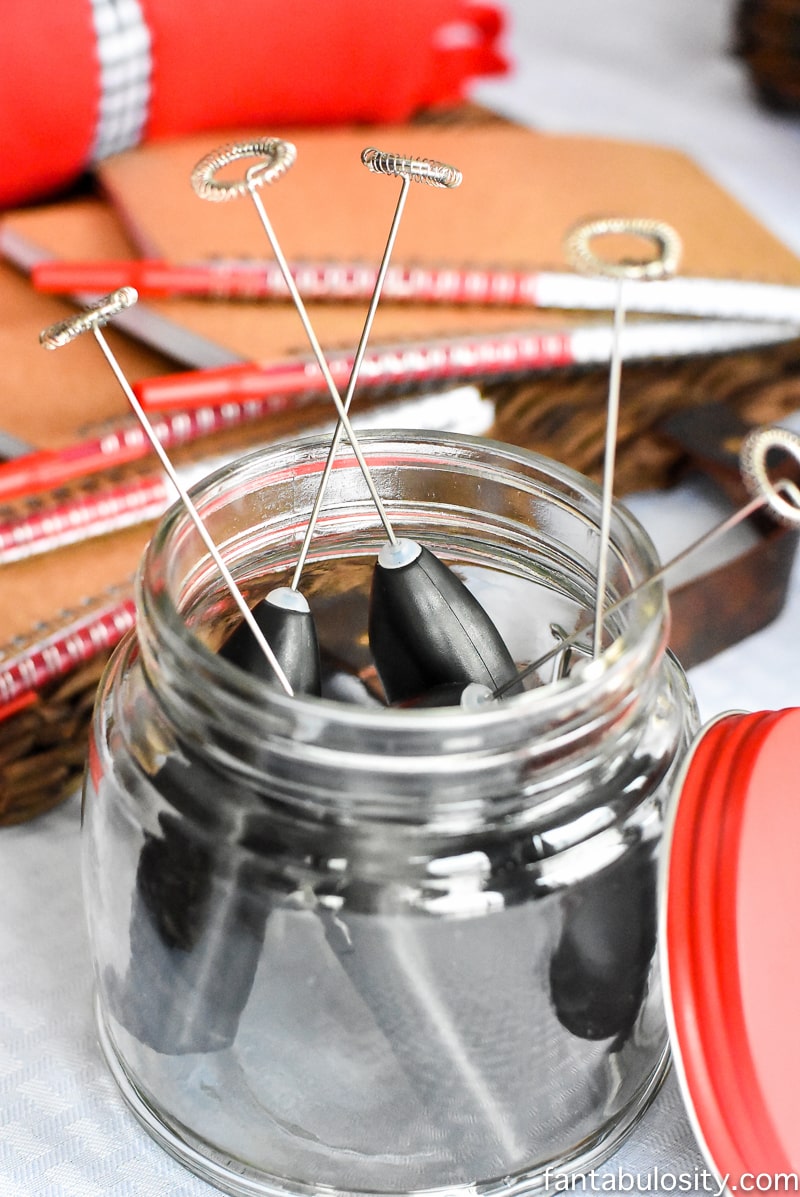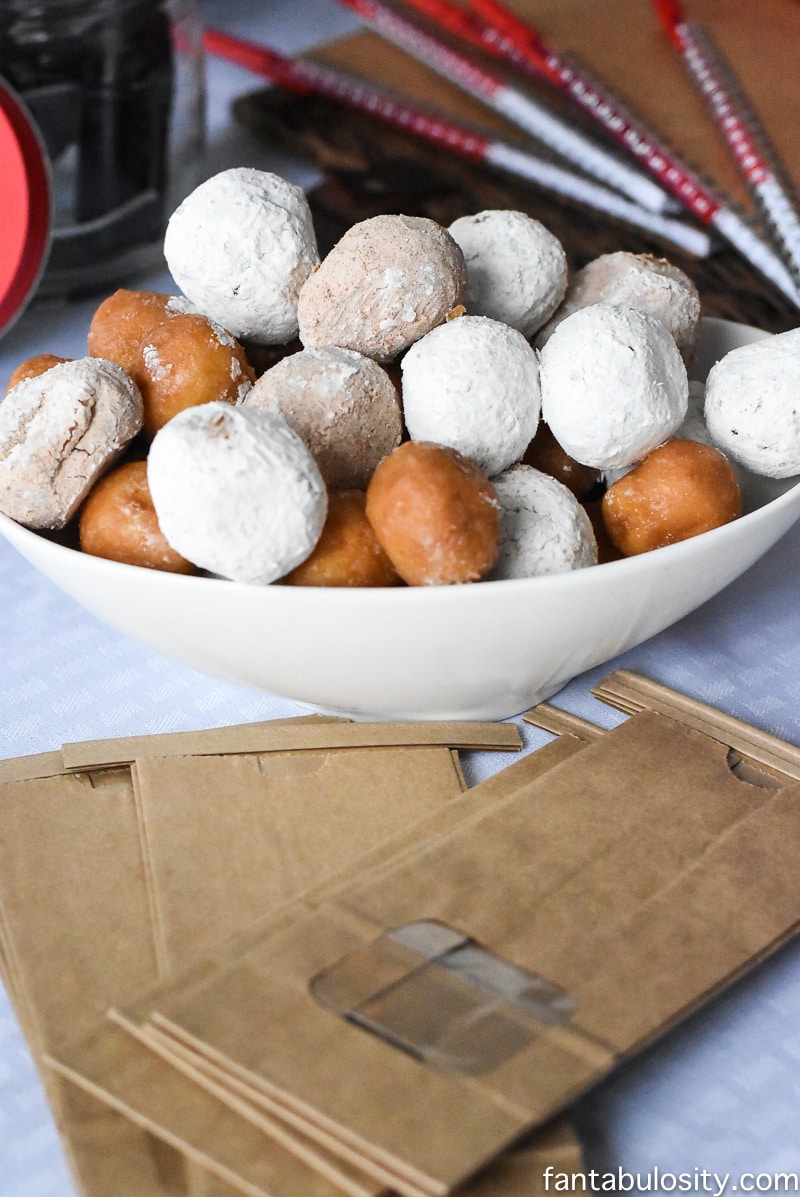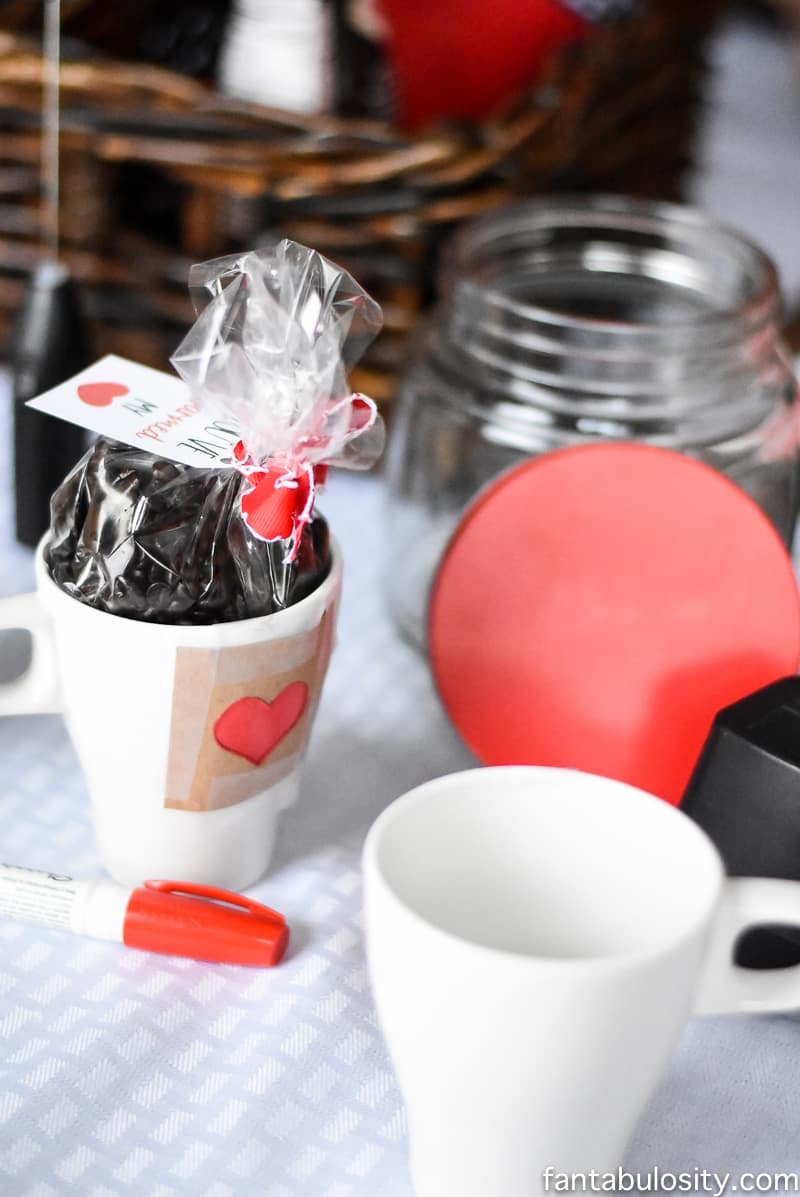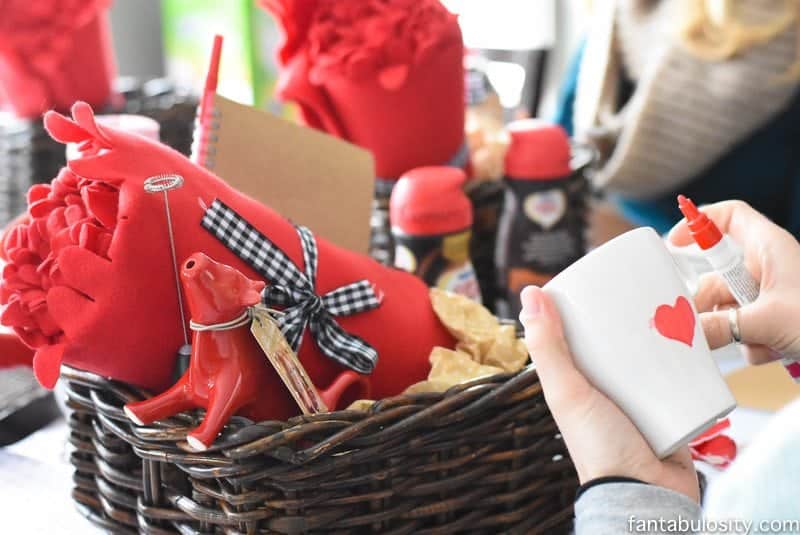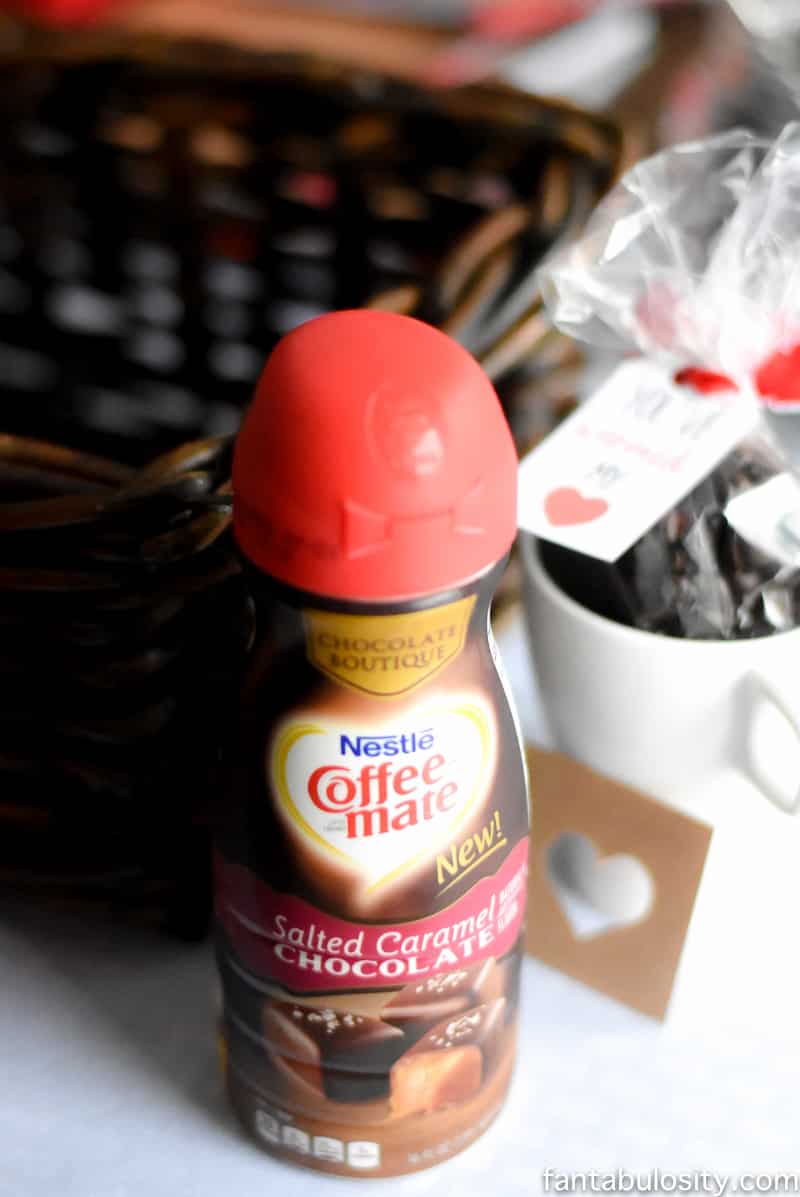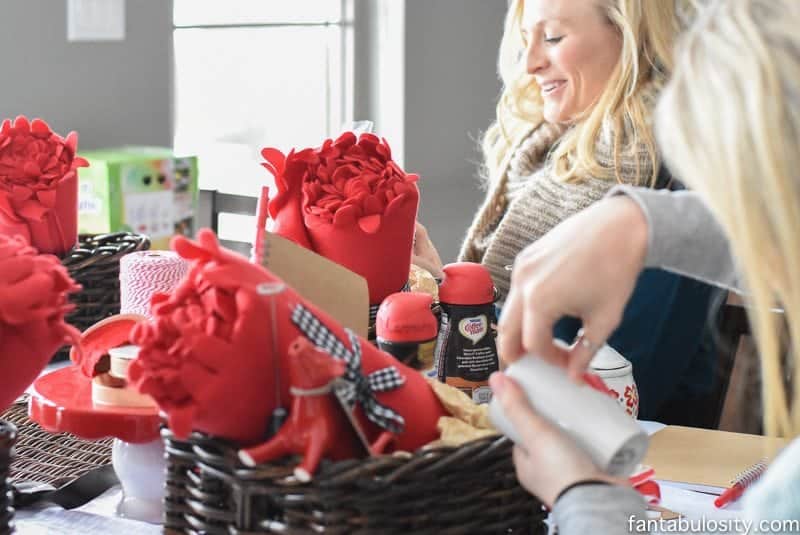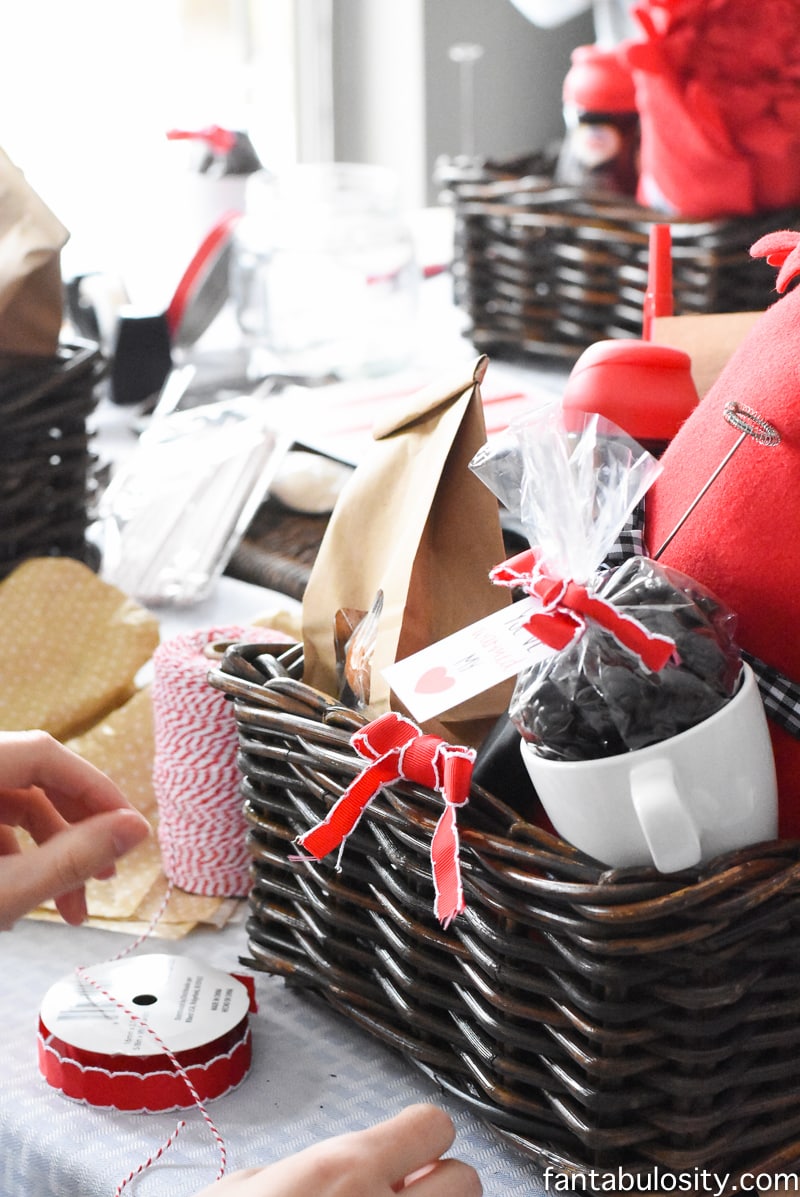 We all snacked away on the coffee bar, during the morning while we were gift-basket-building!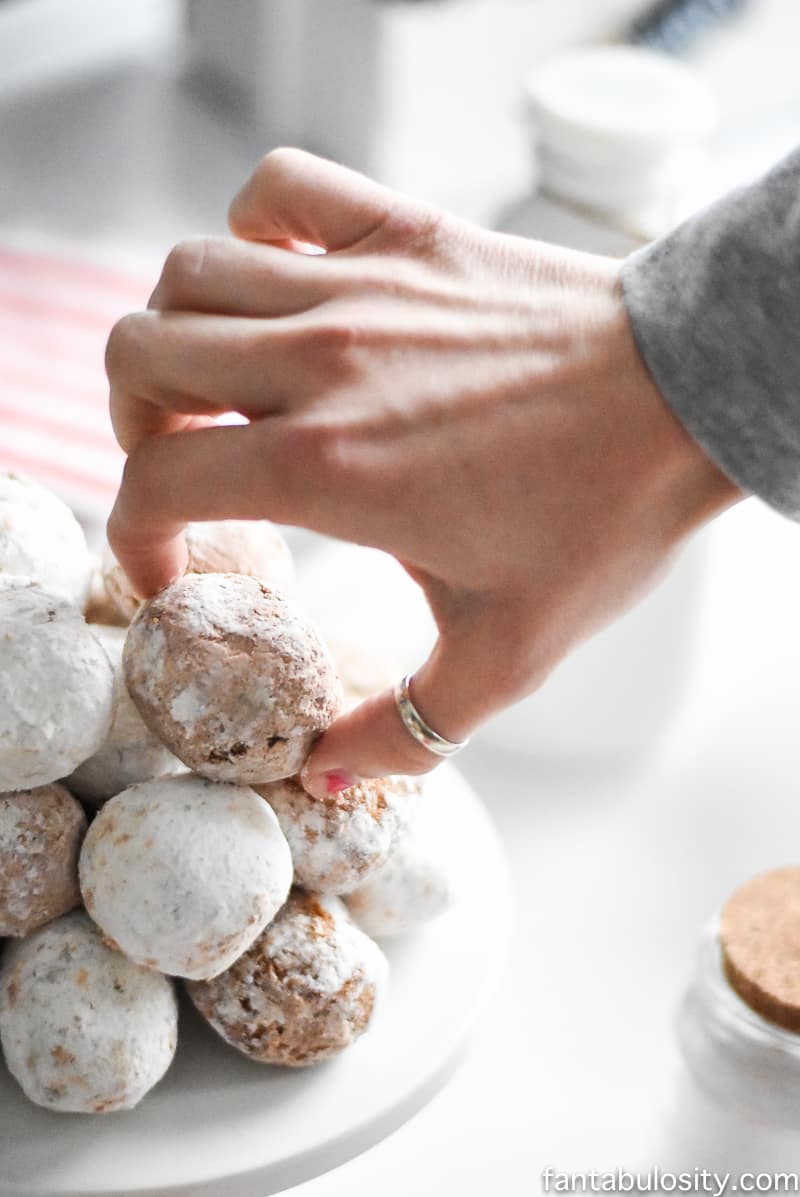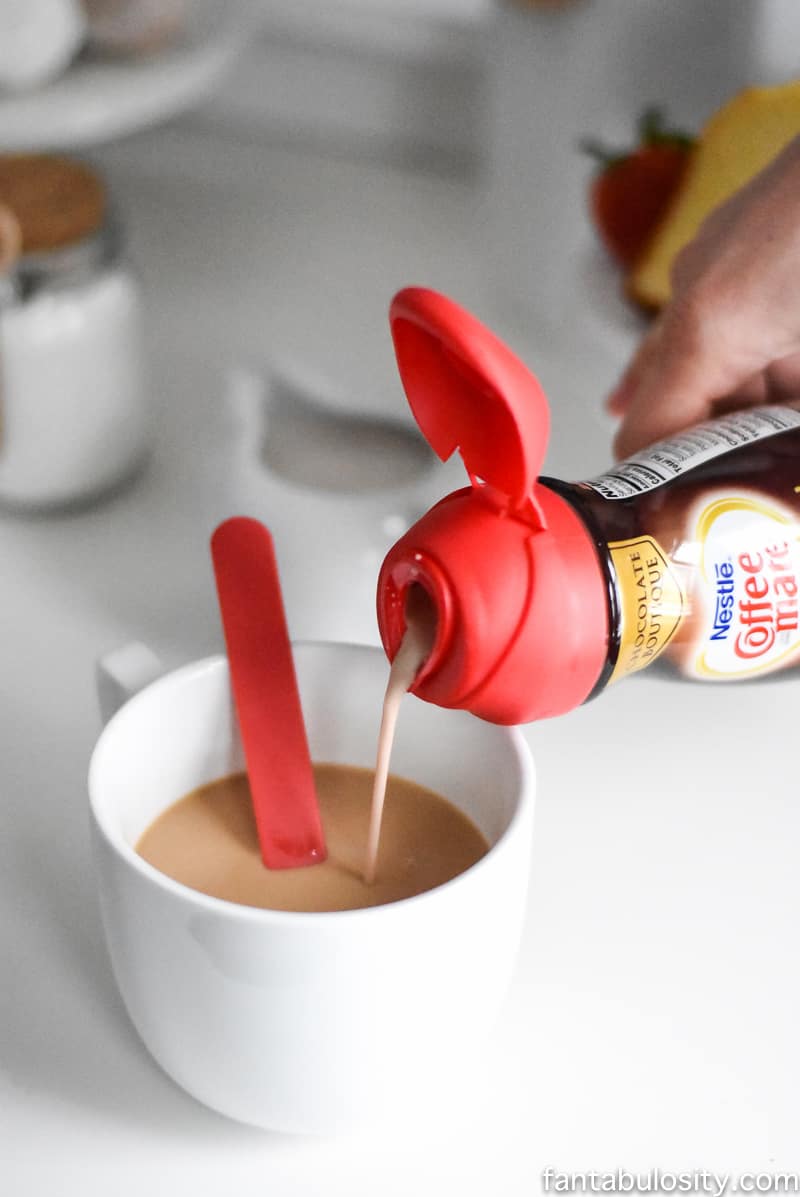 The baskets turned out ADORABLE!! My gals are so crafty and creative. I knew I like them. 🙂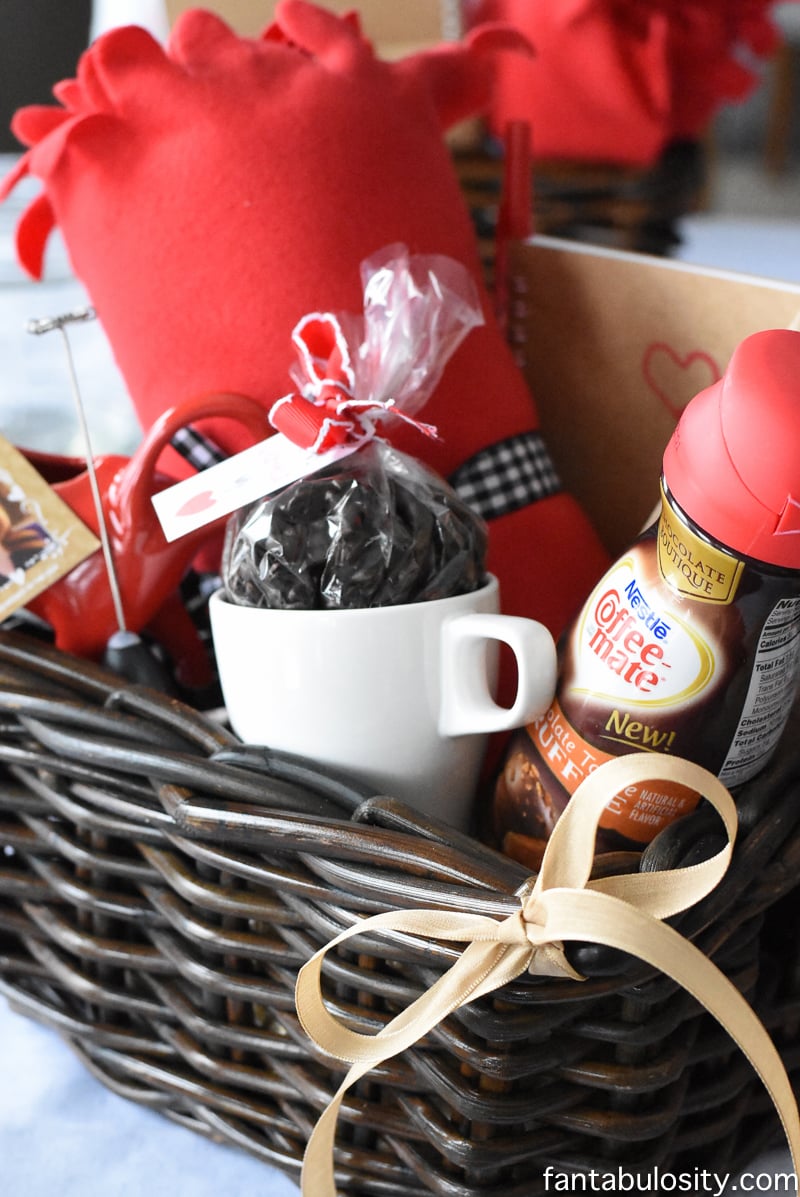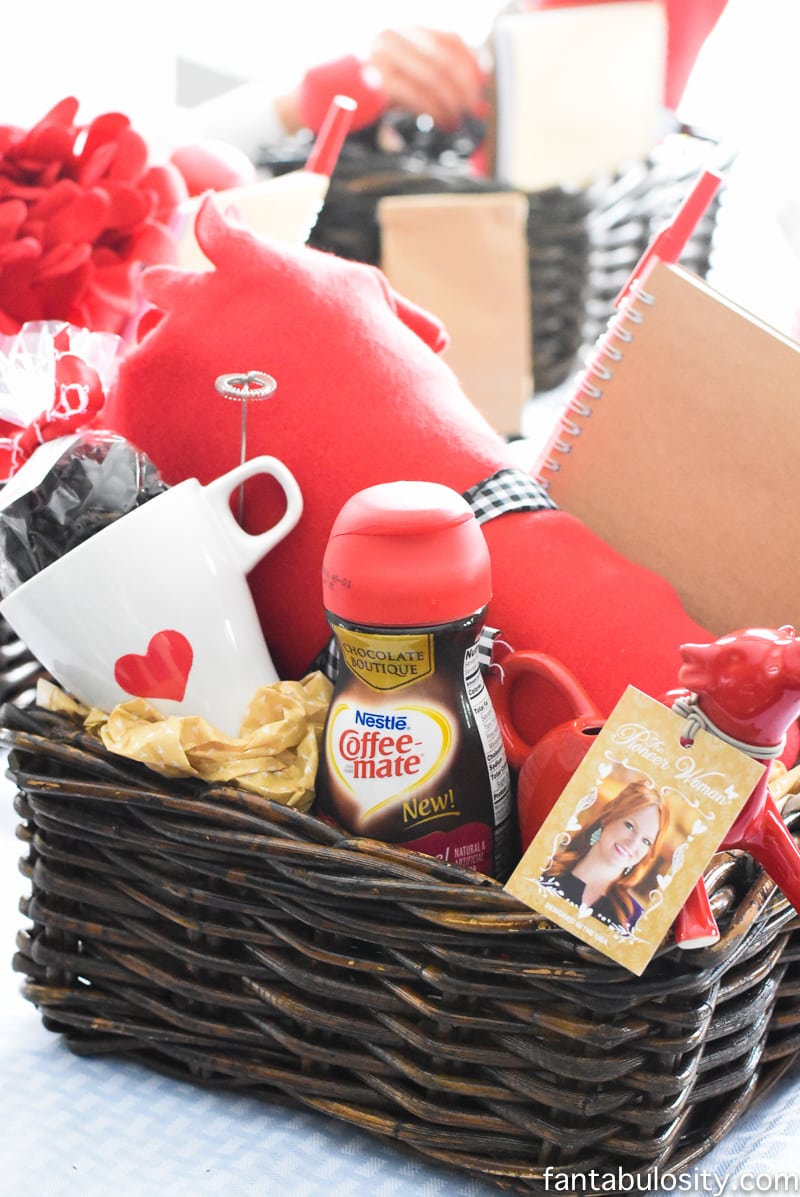 Remember that Vanilla Almond Pound Cake, earlier?
Vanilla Almond Pound Cake
• 1/2 cup butter, softened
• 1 cup sugar
• 3 eggs
• 1 teaspoon butter-vanilla emulsion
• 1 teaspoon almond emulsion
• 1/2 teaspoon baking powder
• 1/2 teaspoon salt (I like kosher salt)
• 1 1/2 cups flour
• 1/2 cup greek yogurt or sour cream
Preheat the oven to 350. Spray loaf pan with cooking spray.
In a large bowl, beat together the butter and sugar until light and fluffy. Add the eggs one at a time, and mix to combine. Add the vanilla and almond emulsion, and mix to combine. Mix in the baking powder and salt. Mix on low speed, add half of the flour, followed by the Greek yogurt, and then the remaining flour, and mix until smooth. Pour into the prepared pan, and smooth the top.
Bake 50-60 minutes for a full-size loaf, or until the loaf is lightly golden on top and a toothpick inserted into the top comes out clean. Remove and let cool.
Recipe Inspiration from Somewhat Simple, here!
Recap & Vendor Credits:
We all had an absolute blast with this coffee bar and party! I really, really, encourage you to host a similar event. What an amazing feeling, giving my friends a fun way to warm the hearts of someone else.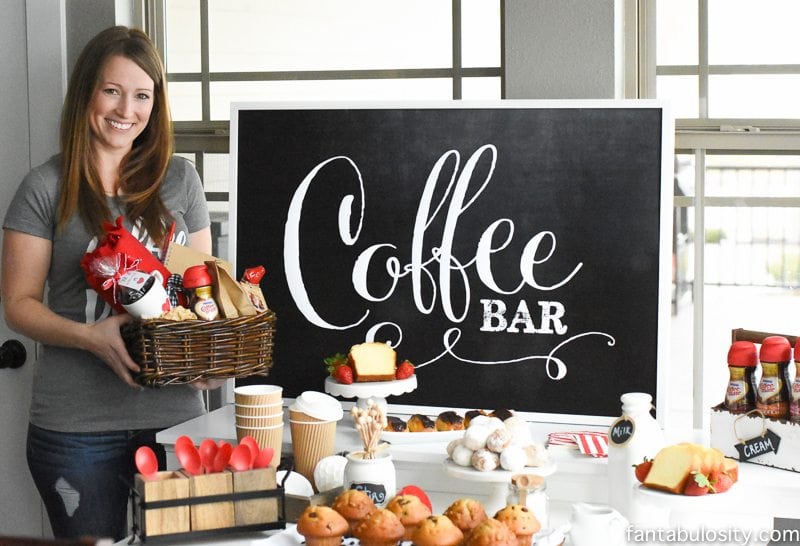 Each guest went home with a full gift basket to give!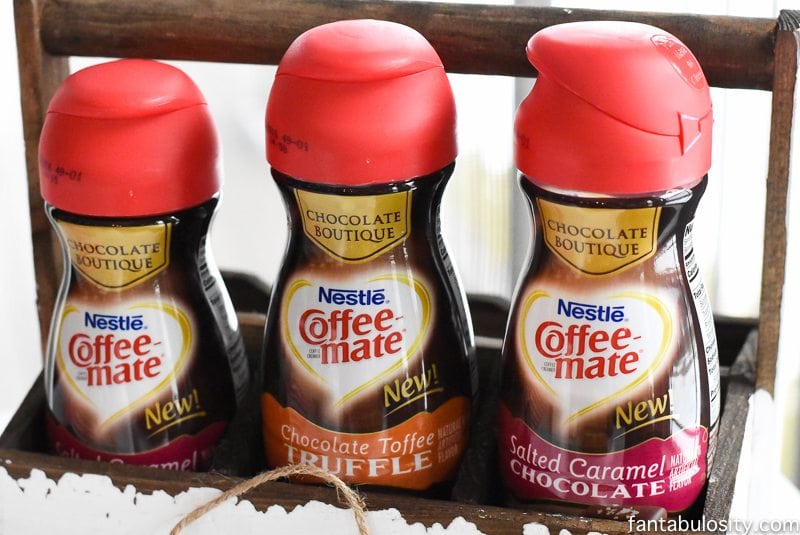 Credits:
Party Styling: Fantabulosity
Coffee Bar Print: Pen N' Paperflowers
Party Supplies: TomKat Studio
See my favorite Party Supplies Websites
I would LOVE to hear what you think. Is this a party that you'd want to host? What would you do differently?
Pin this image, to remember when you host your own "You've Warmed my Heart," party and Coffee Bar.