This post was sponsored on behalf of Alizé Passion. All opinions stated are my own.
Summer Cocktails for a Crowd: With only a FEW ingredients, you can have a big batch of Summer cocktails ready for any party or crowd!
I think I've found my new "go-to," for preparing cocktails for any event. I wasn't quite sure what the Alizé brand really consisted of, until I gave a it a try and immediately became hooked. We all know life is busy enough, so when you're trying to plan a party or even just host a gathering, coming up with drink recipes may not be a huge priority. I'm not even going to admit how many hours I spent trying to come up with the perfect recipes for my Favorite Things Party. If I would have found out about Alizé before my party, I would have saved a TON of time.
Summer Cocktails for a Crowd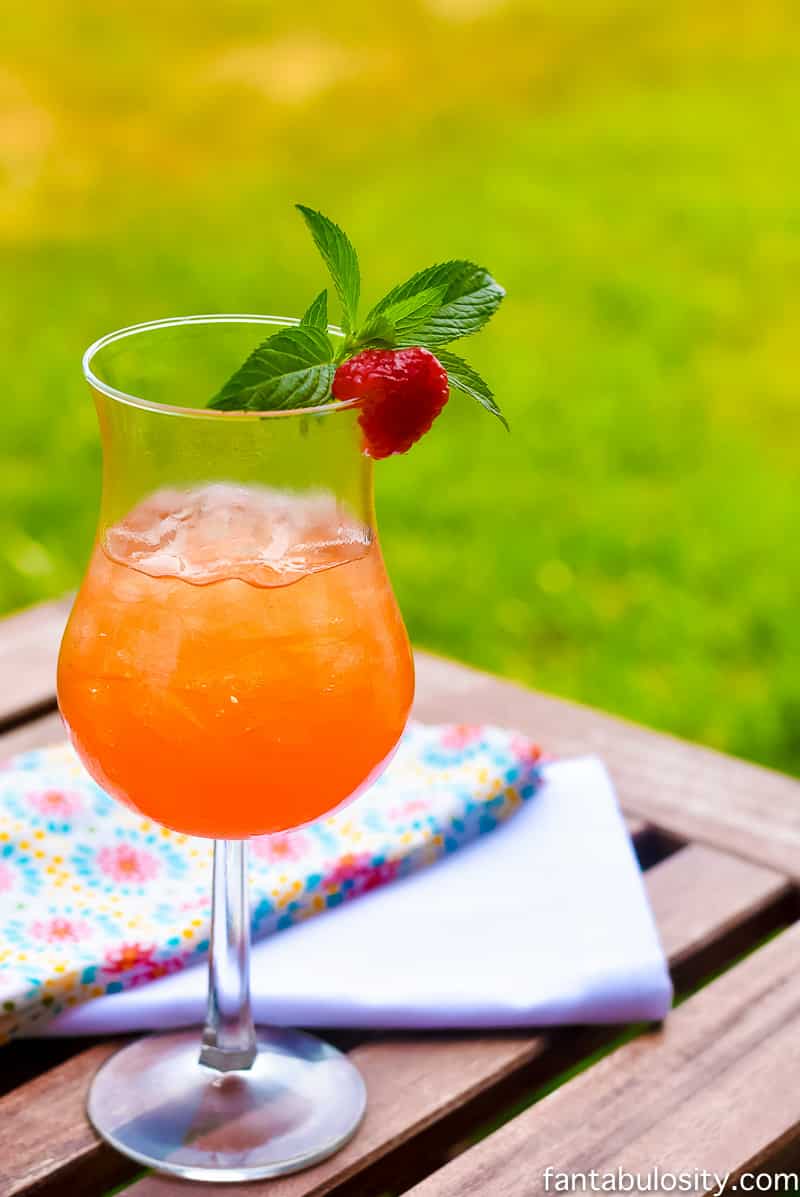 So Alizé is made to just twist, pour over ice and serve… OR you can create your own unique cocktails, using it alongside other ingredients! Well I can't leave well-enough alone, so I had to add my own little touch, and I'm FLOORED at how delicious they turned out.
Alizé liqueurs infuse premium French Vodka with luscious flavors from the world's most exotic regions. From the jungles of Brazil, the lush hillsides of Chile and the tropical shores of Pacific Islands, come the nectars of our exotic fruits. I mean… all of that just sounds fabulous in itself, right?!
Summer Passion Fruit Tea
• 1 shot each of unsweet tea & Alizé Gold Passion
• 1 teaspoon raspberry syrup (found in store)
• Pour over ice, stir and serve.
For large batch, for a crowd… simply mix equal parts of unsweet tea and Alizé Gold Passion. Sparingly add raspberry syrup until it reaches the desired color and "raspberry" taste preference.
This cocktail is PERFECT for a refreshing daytime (late afternoon) event with your gal pals. Serve it in a hurricane glass, add pretty garnishes, and your "afternoon tea," just got a whole lot tastier.
The flavor of the passion fruit in the "Gold Passion," is spot-on, with flavor.
2 Ingredient – Blue Beach
• 1 1/2 shots of Alizé Bleu Passion
• 1 shot of pineapple juice
• Pour over ice in a cocktail shaker, and strain in to a martini glass
For a large batch, simply mix 1 1/2 parts Alizé to 1 part pineapple juice.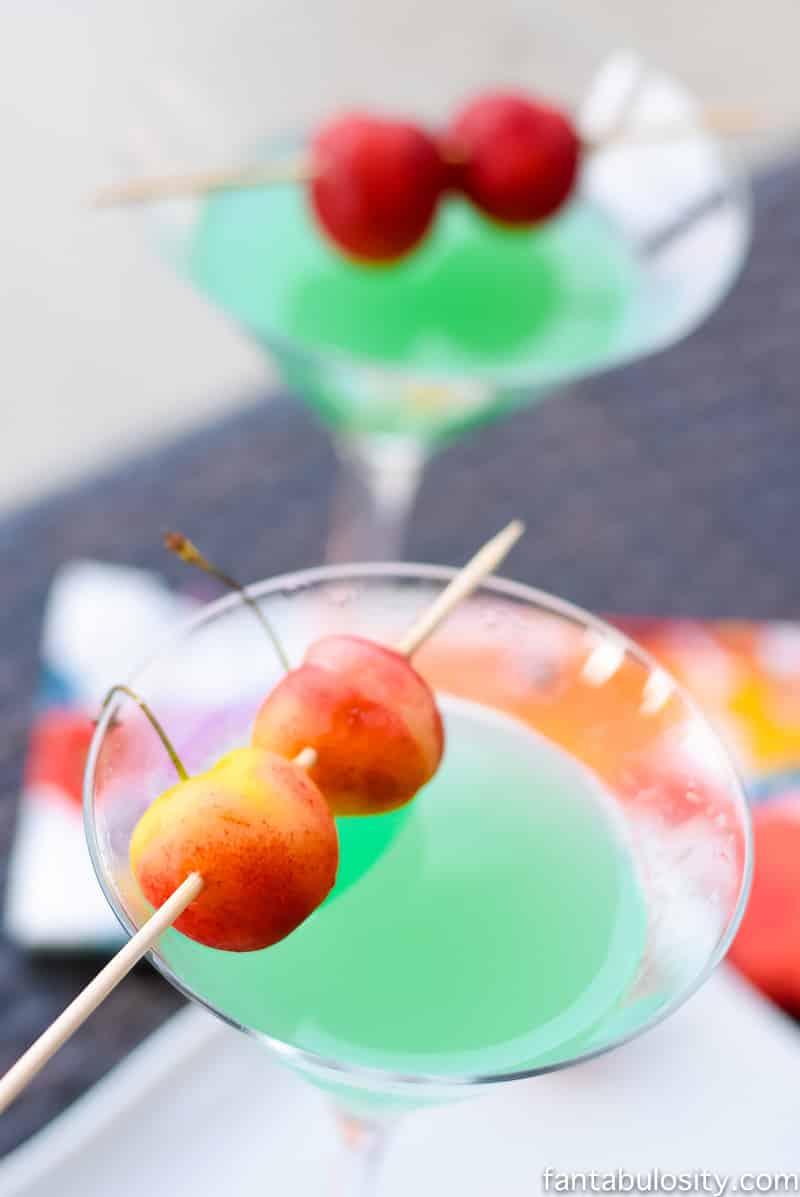 For more of an "evening," event this Summer, I LOVE serving this "2 Ingredient – Blue Beach," cocktail. Serving it in a martini glass, gives it the ultimate "classiness," and "wow" factor, that it deserves. Did I mention it's only two ingredients?
The "cherry," and "ginger," aspect of the Bleu Passion, packs INCREDIBLE flavor!