Recipes for summer dinner ideas, when you come in late on those summer nights and need something quick and easy to feed your family.
Since it's summertime, you will also love these food ideas for a romantic picnic and these summer snack ideas!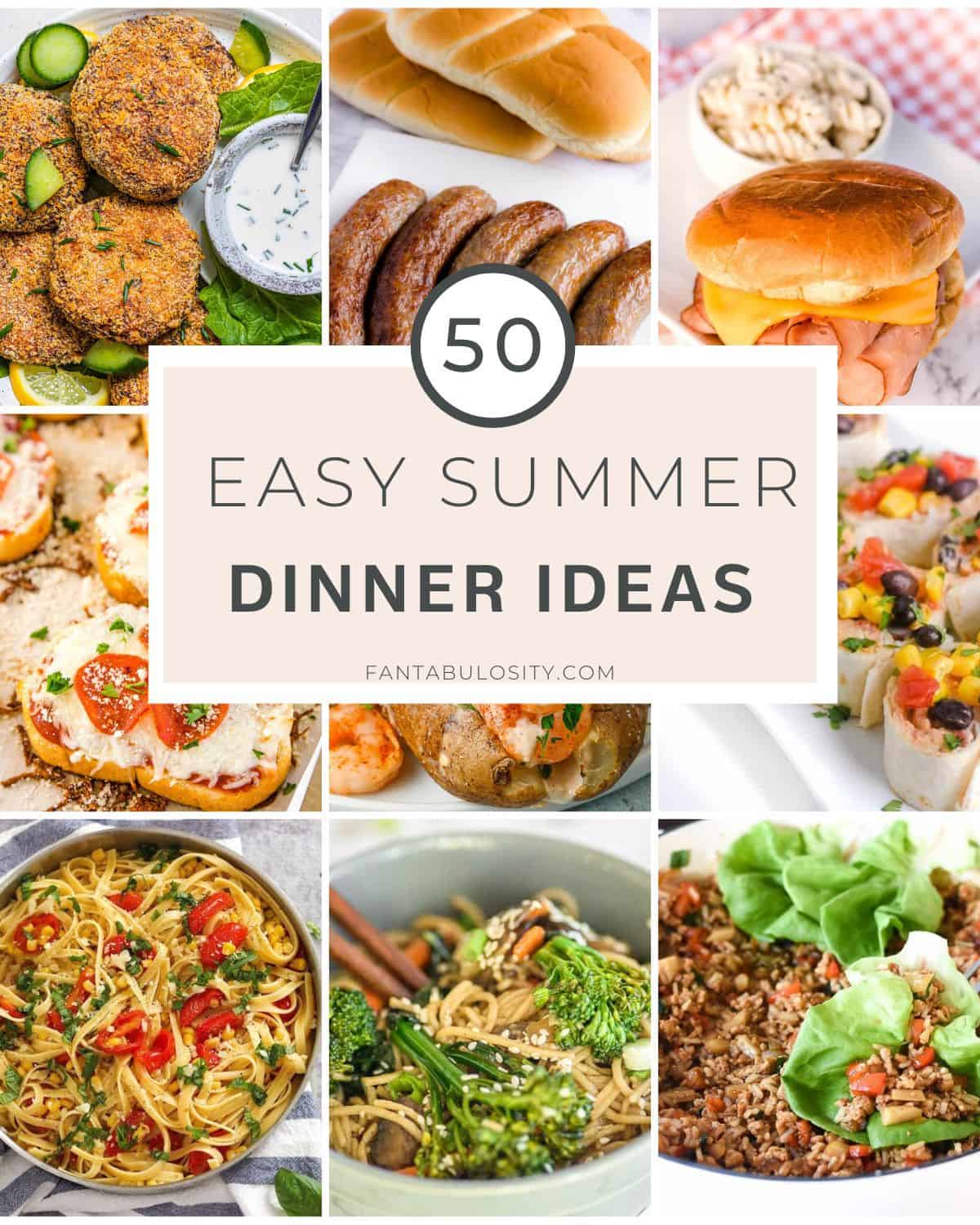 Summer is my favorite season. The warm days where I can take my little boys outside to run wild, play in the creek, and load up in the farm truck to come home when it gets dark. But with two little boys, something I usually hear is,
What's for dinner mom?
Now, don't get me wrong… I love a good "take-out" option on summer nights. But I'm trying so hard to push past that temptation most nights, so my kids don't think that money grows on trees, and they can just have that instant gratification, any time that they want. So I try to filter in some "home-cooked meals," throughout the week to help balance out my love for take-out too.
With this, I always keep summer meals and dinner recipe ideas handy for those warm nights when I want to:
Avoid heating up the oven.
Make something QUICK and easy.
Make something light, instead of heavy.
Summer Dinner Ideas
Here is a collection of my favorite summer dinner recipes ALL in one place, so when you need something quick and easy, it will all be right here!
This salmon patty recipe makes for a great healthy dinner to make on a summer night. Let your air fryer do the cooking while you prep a side salad for a fast family meal.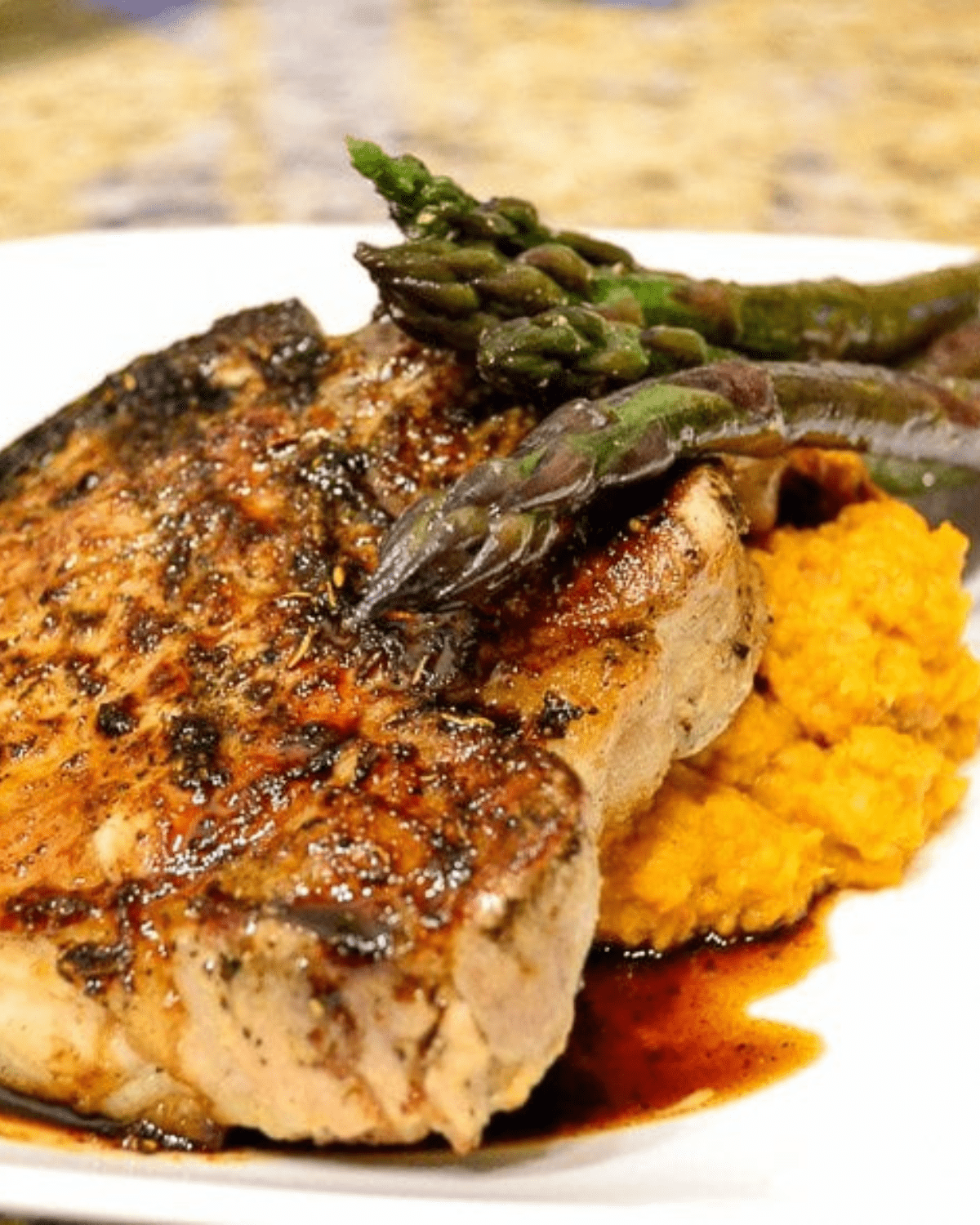 Sweet and Smoky Grilled Pork Chops
These pork chops are sweet and smoky and grill fast! You only need a few minutes per side to get a great dinner on the table.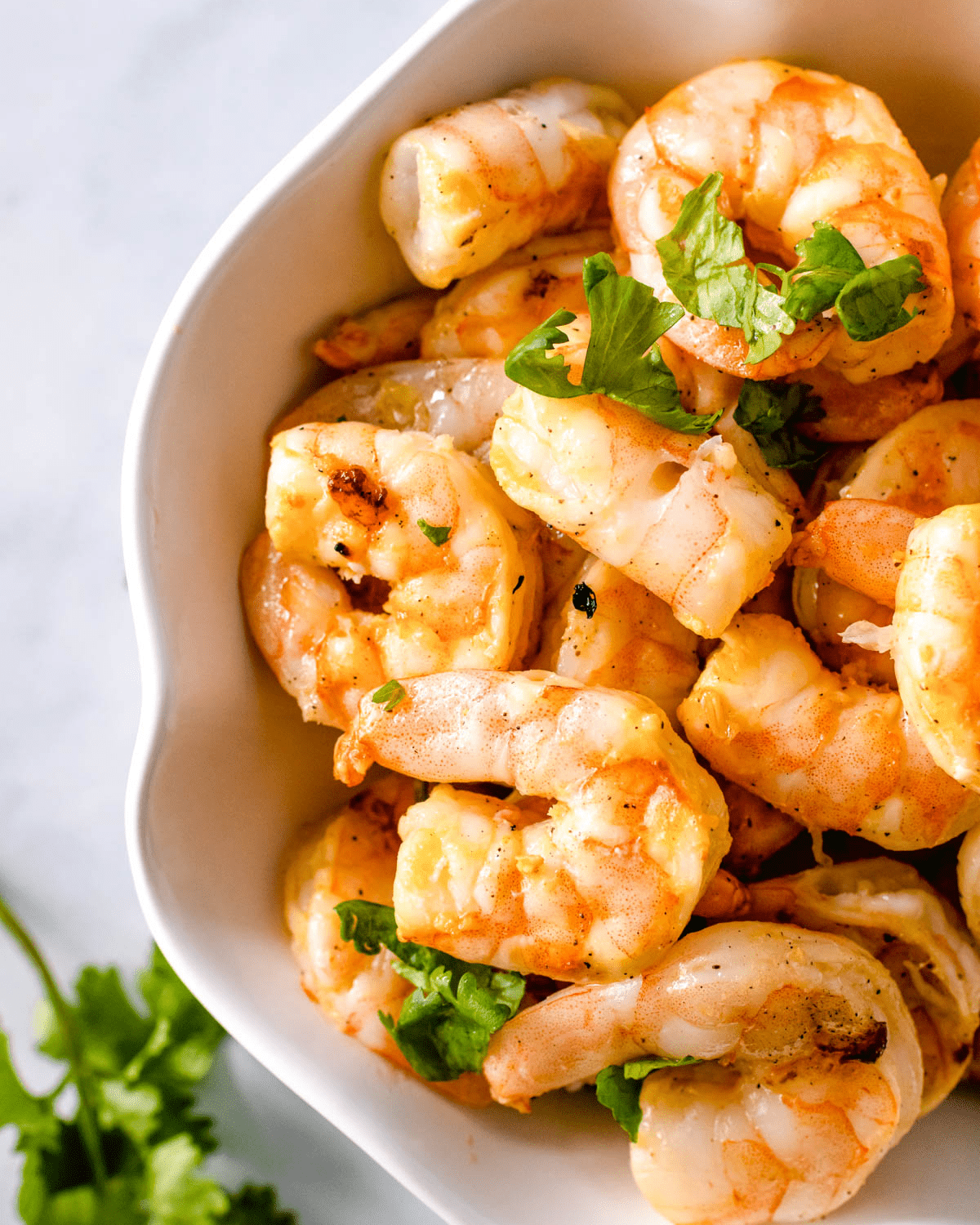 This marinated shrimp recipe is so tasty. Grill these and serve them with tacos, or on a salad for a light summer dinner.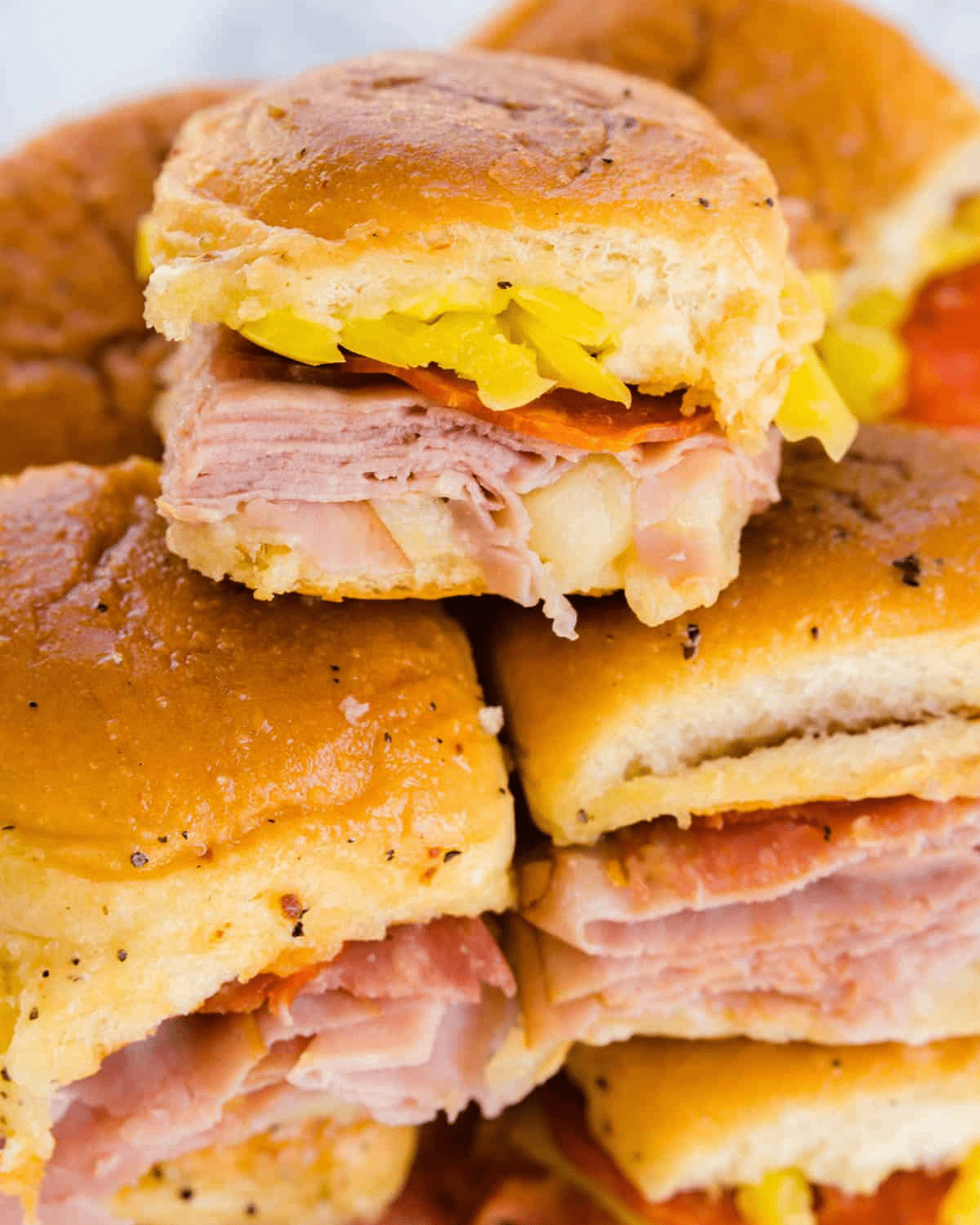 These sandwiches might be small in size, but they have such a delicious, big flavor! Serve them with chips or summer corn on the cob for a simple meal everyone will enjoy.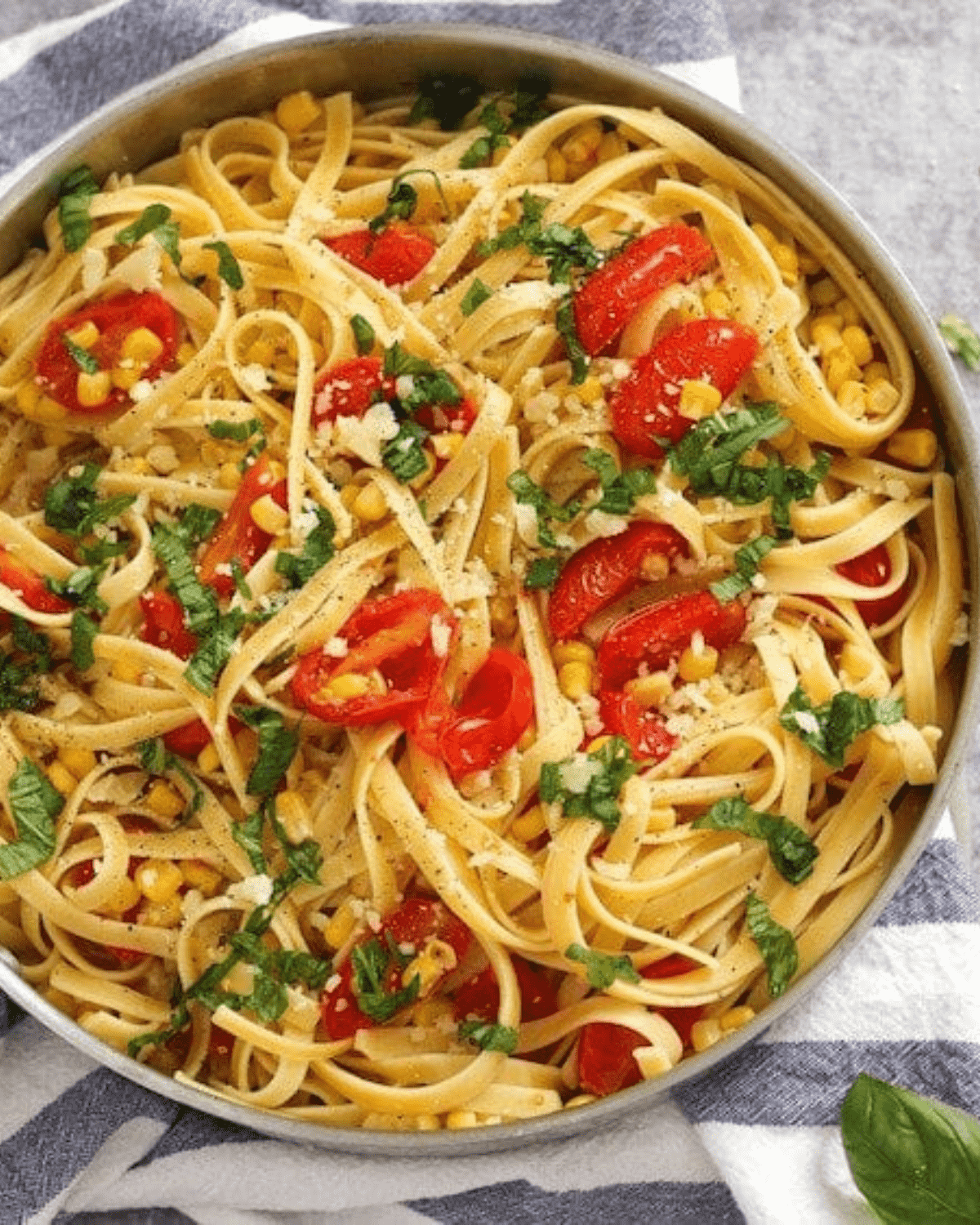 Fettuccine with corn and tomatoes makes for a simple summer meal that has so many fresh flavors in the mix. Make this on a hot night when you want a light meatless meal.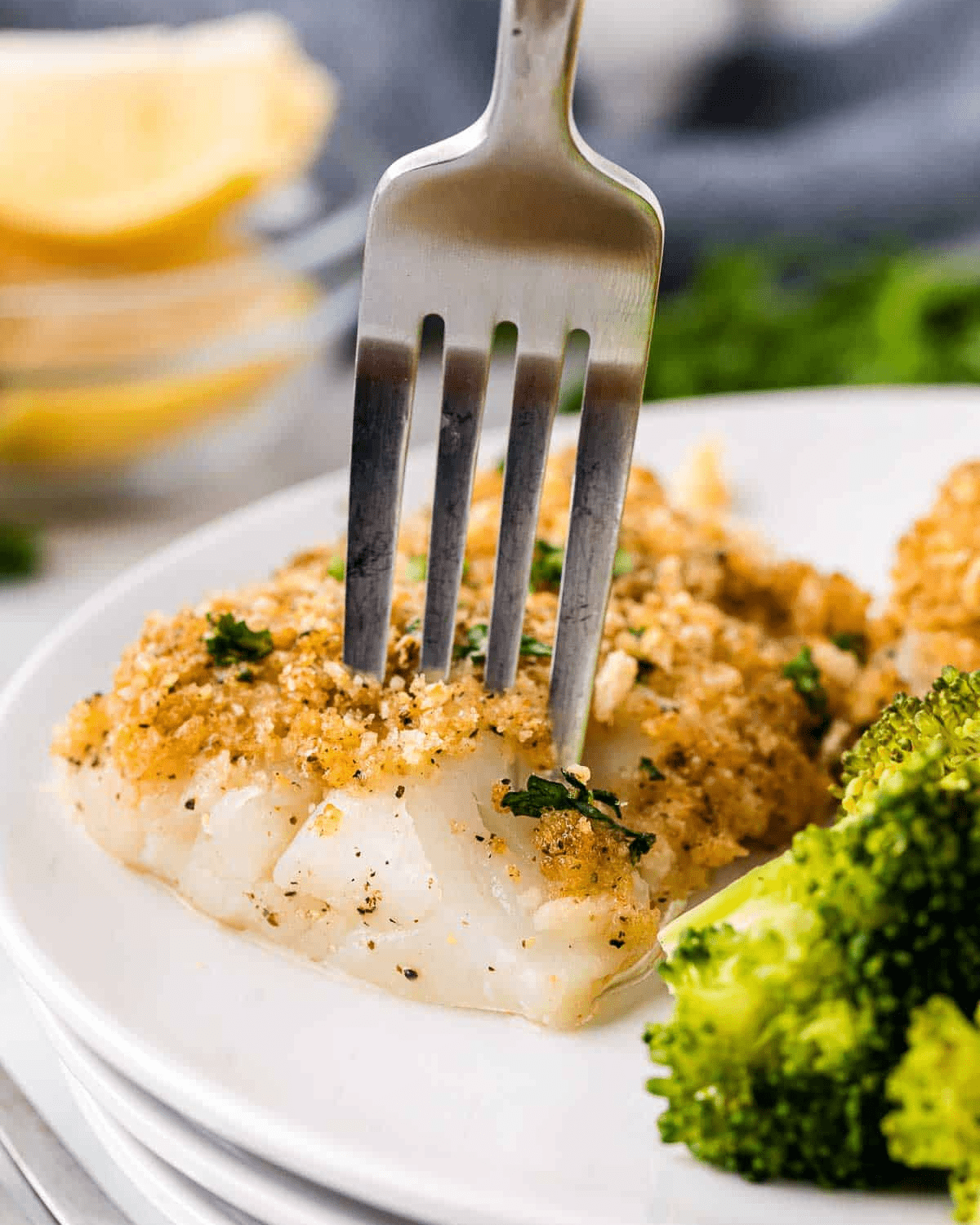 Cod is a great meal no matter how you serve it. This recipe uses panko crumbs for a crunchy crust that is unbeatable.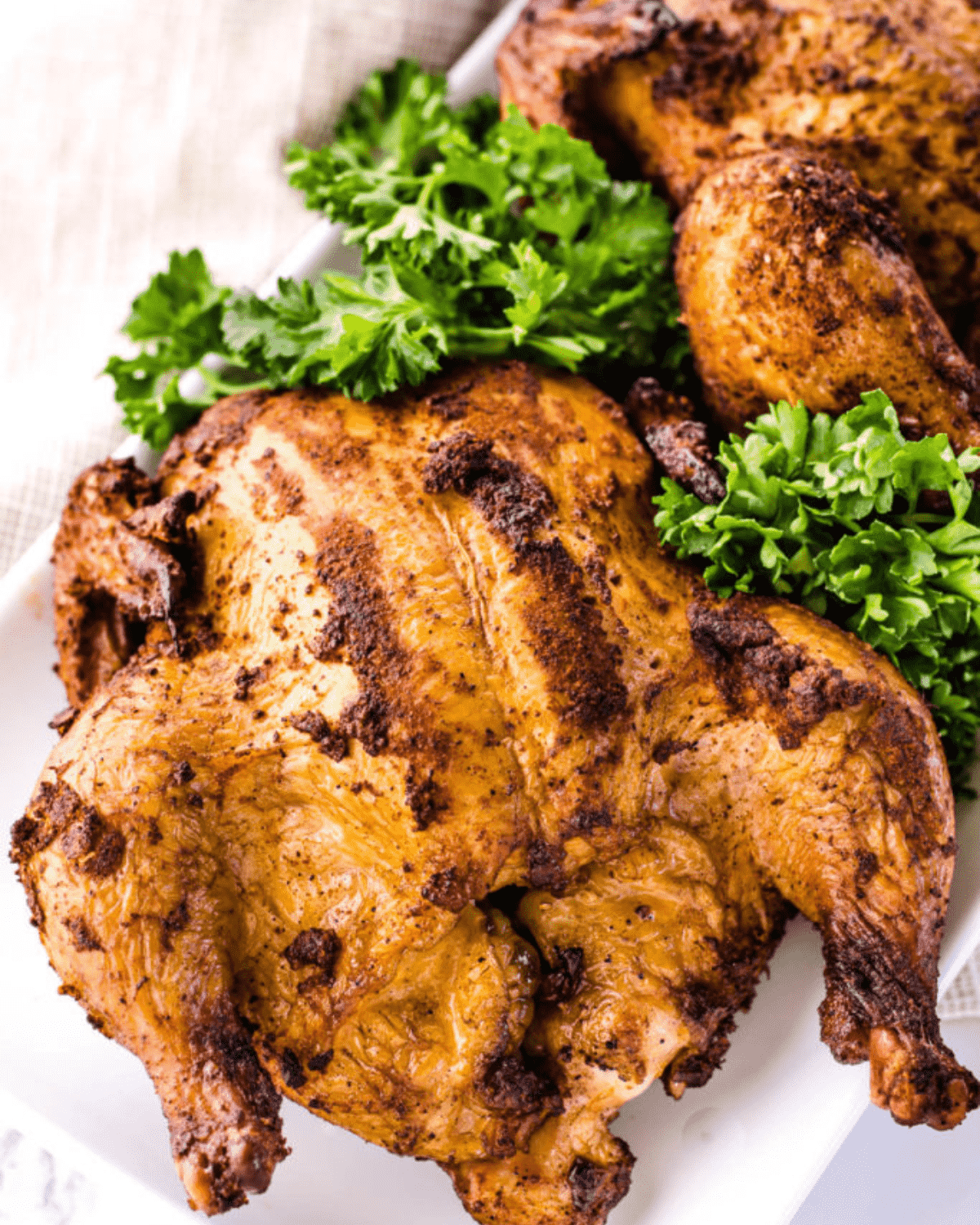 Smoked Cornish game hens make for such a nice summer meal. They are small in size but have such a delectable smoky flavor!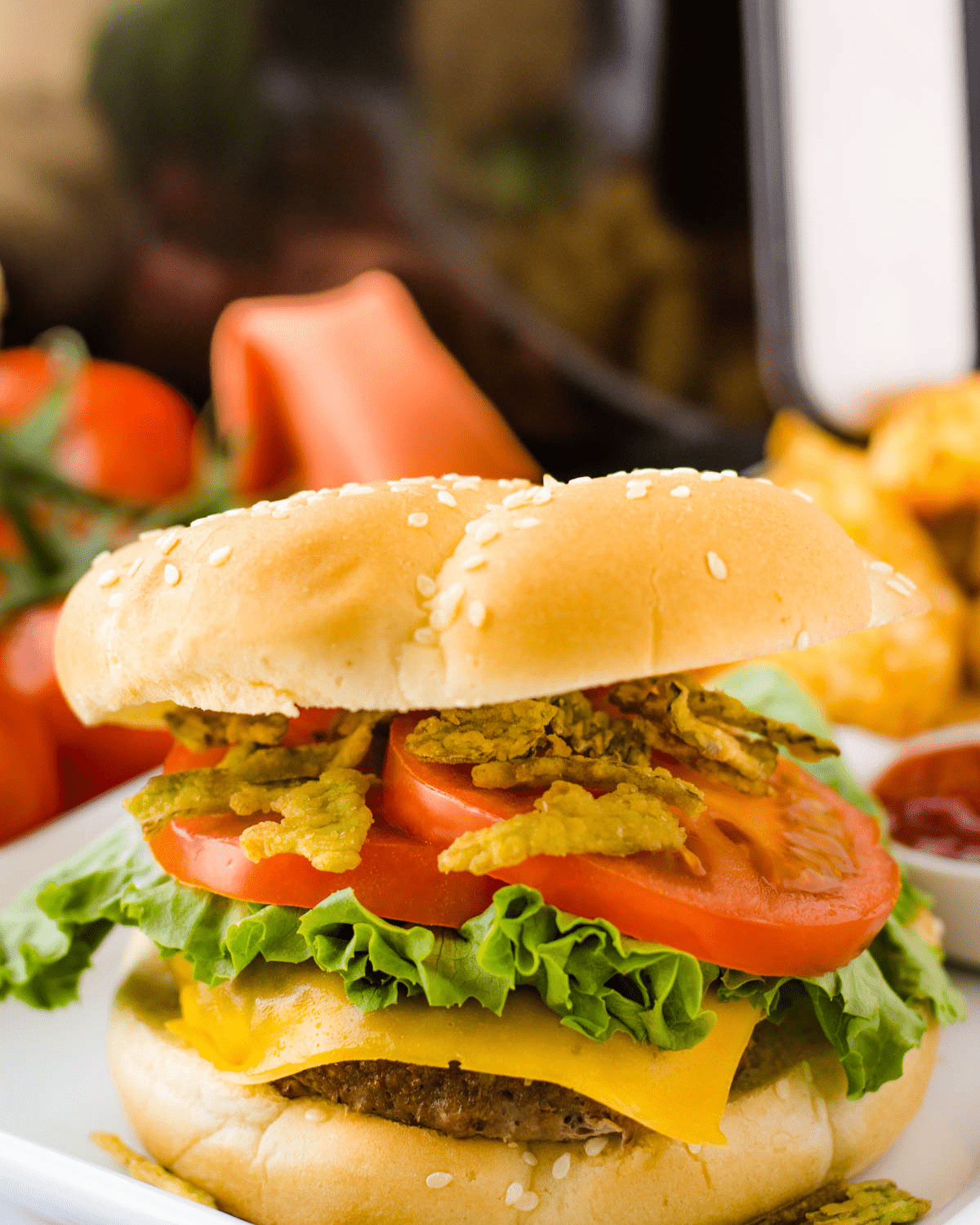 Make juicy turkey burgers in your air fryer for a fast family dinner. You can pile these high with summer veggies for a complete meal, or serve them with some really yummy air fryer eggplant fries.
This fresh carrot salad is so delicious that you could literally make a meal of it. Pair this colorful salad with chicken legs or brats for an easy dinner.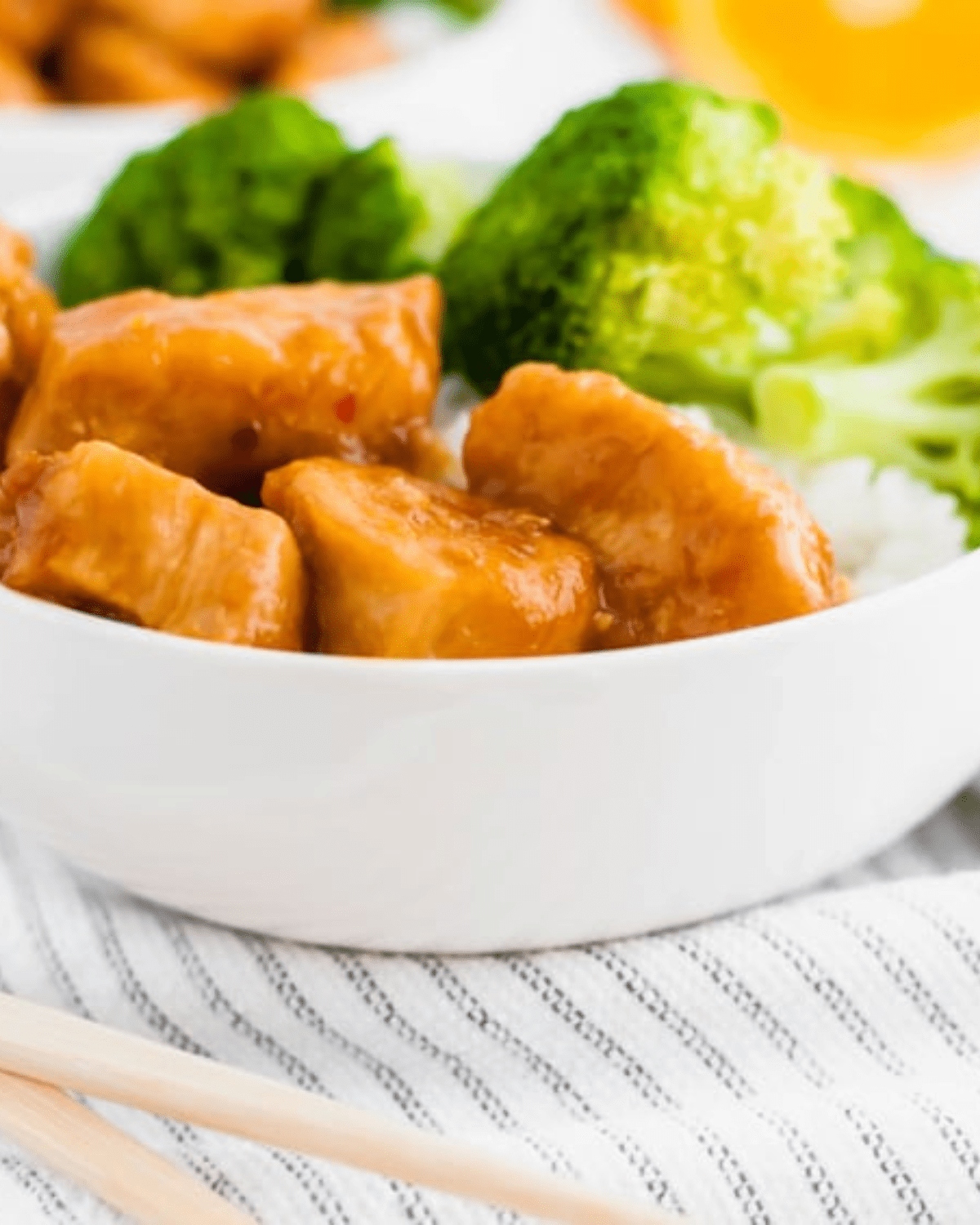 No need to stop for take out on the way home. This orange chicken cooks in a flash in the instant pot for a great dinner.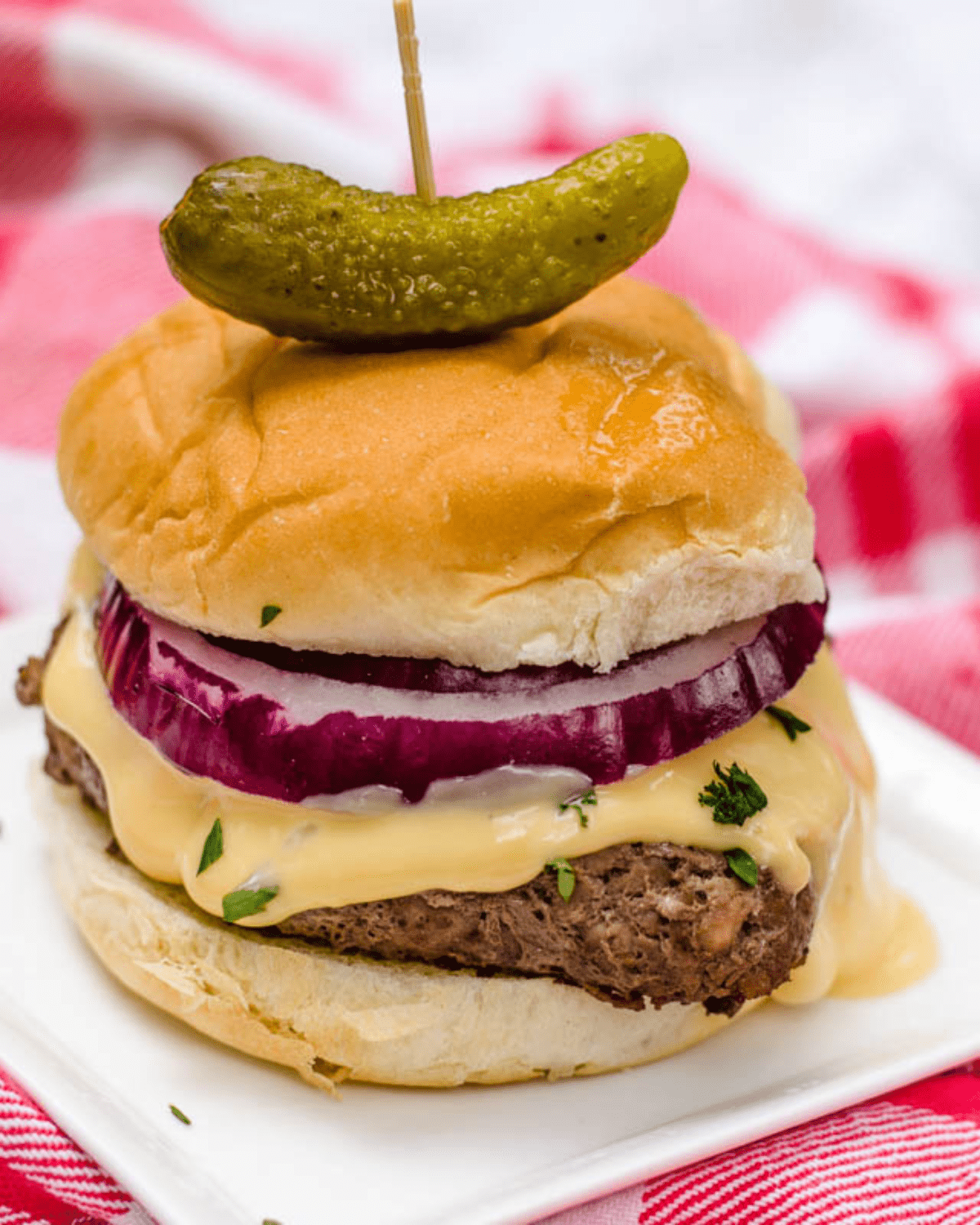 If you are too tired to fuss with the grill tonight, this recipe for stove-top burgers is just what you need. These flavorful and juicy burgers are sure to be a family favorite.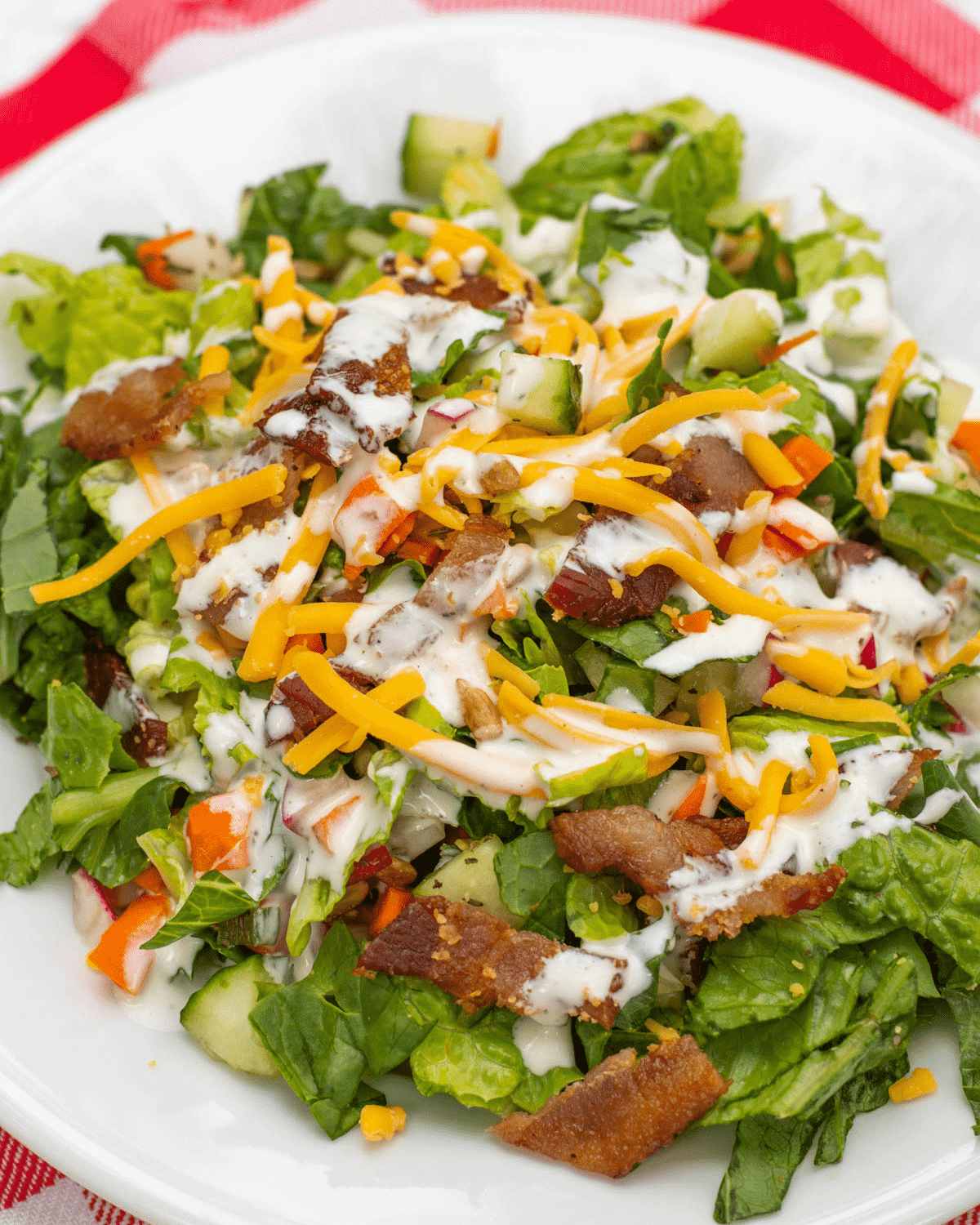 Summer is the perfect time to make a great salad and make a meal of it. With garden fresh veggies and your favorite dressing there is a lot to like about this salad.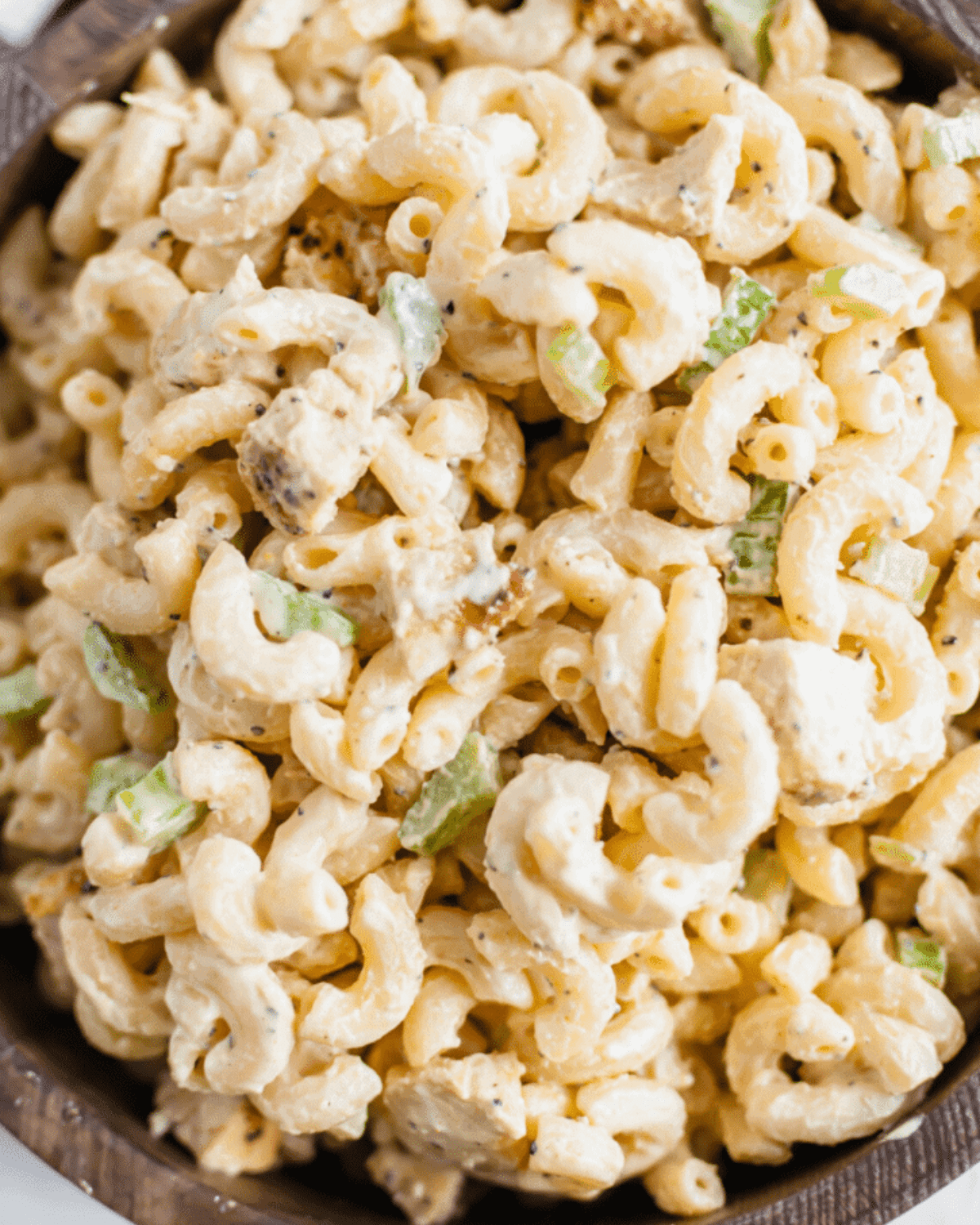 This is not your mama's macaroni salad! It has chicken mixed in for a dish you can dig into for an easy summer meal.
These pinwheels have so much taco flavor! Serve them with chips and salsa for a meal that is cool, delicious, and super simple on a hot summer night.
Pair this pea salad with grilled pork chops or chicken legs for a flavorful summer supper, or enjoy it by itself! It has protein, veggies, and dairy in one! This salad is fresh, colorful and so tasty!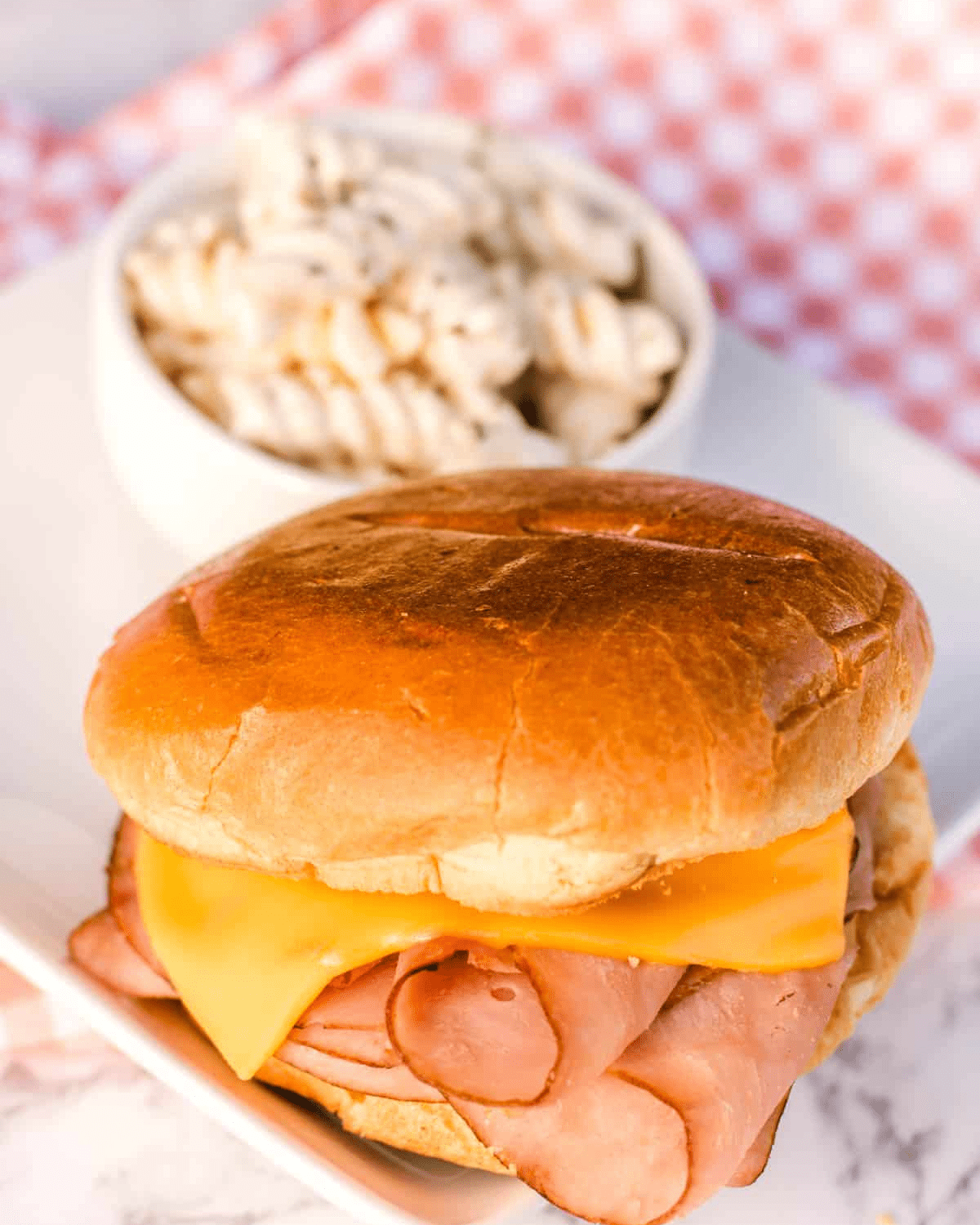 You can't go wrong with a classic like ham and cheese. Pop these in the oven, or toss them on the grill for an easy summer dinner that never goes out of style.
Let the crock pot cover the cooking tonight! This enchilada casserole is so good with a simple side salad.
If you are craving comfort, then make this easy stroganoff. It uses noodles, a can of soup, and some ground beef to make a great dinner but doesn't take a lot of time.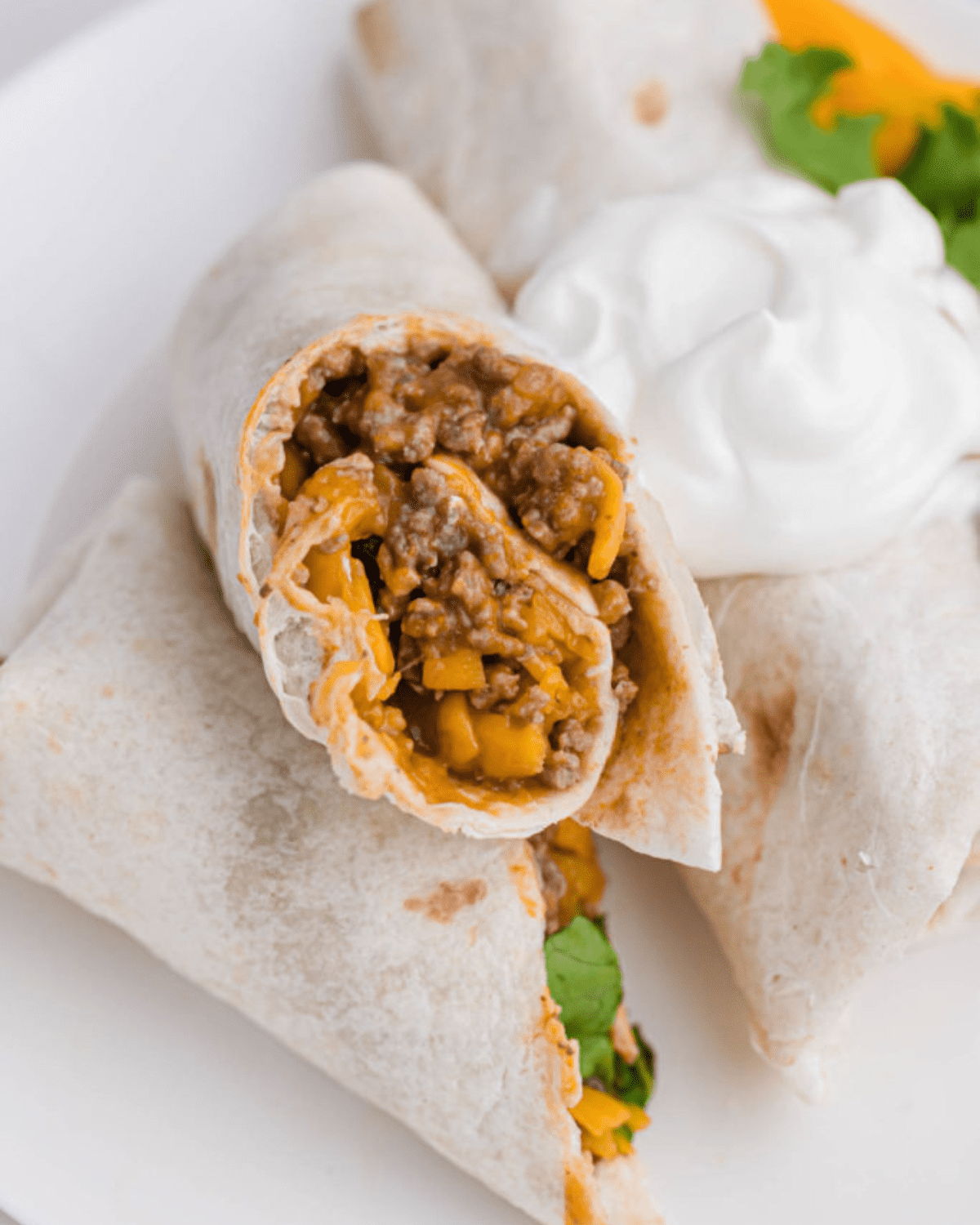 With some simple ingredients like beef, beans, salsa, and cheese you can wrap up a great family-friendly meal. Who could resist these burritos? You can make them ahead of time and freeze them for those nights you need a hand with dinner.
This asparagus is wrapped in bacon for the perfect portion of veggies and meat. Serve these with crusty bread for a lighter summer meal.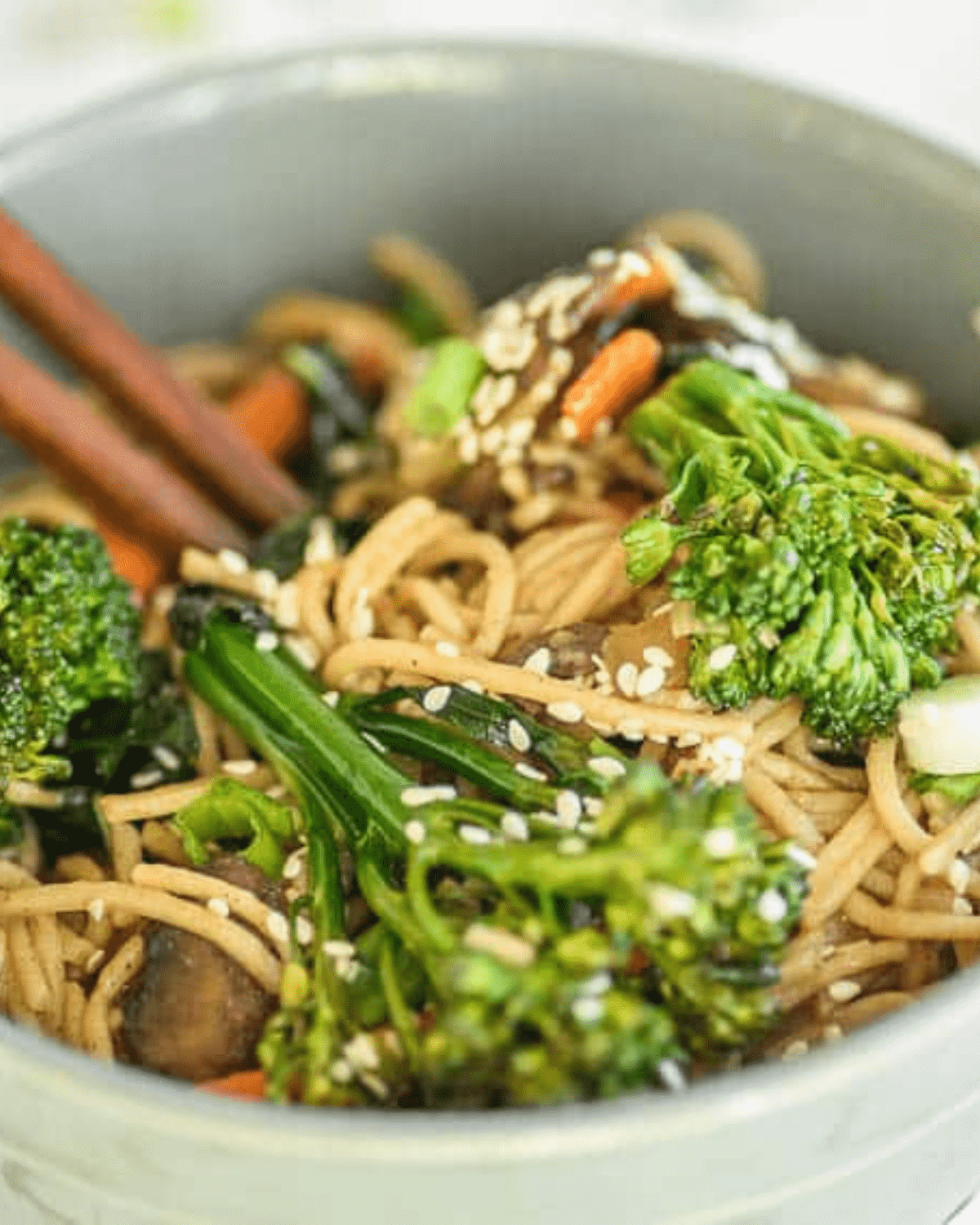 Noodle bowls are always a good idea! This recipe is packed with veggies for a gluten free vegan meal option.
Parmesan Crusted Chicken Tenders
These tenders are low carb and so tasty. Make these for a guilt-free dinner that the entire family will love.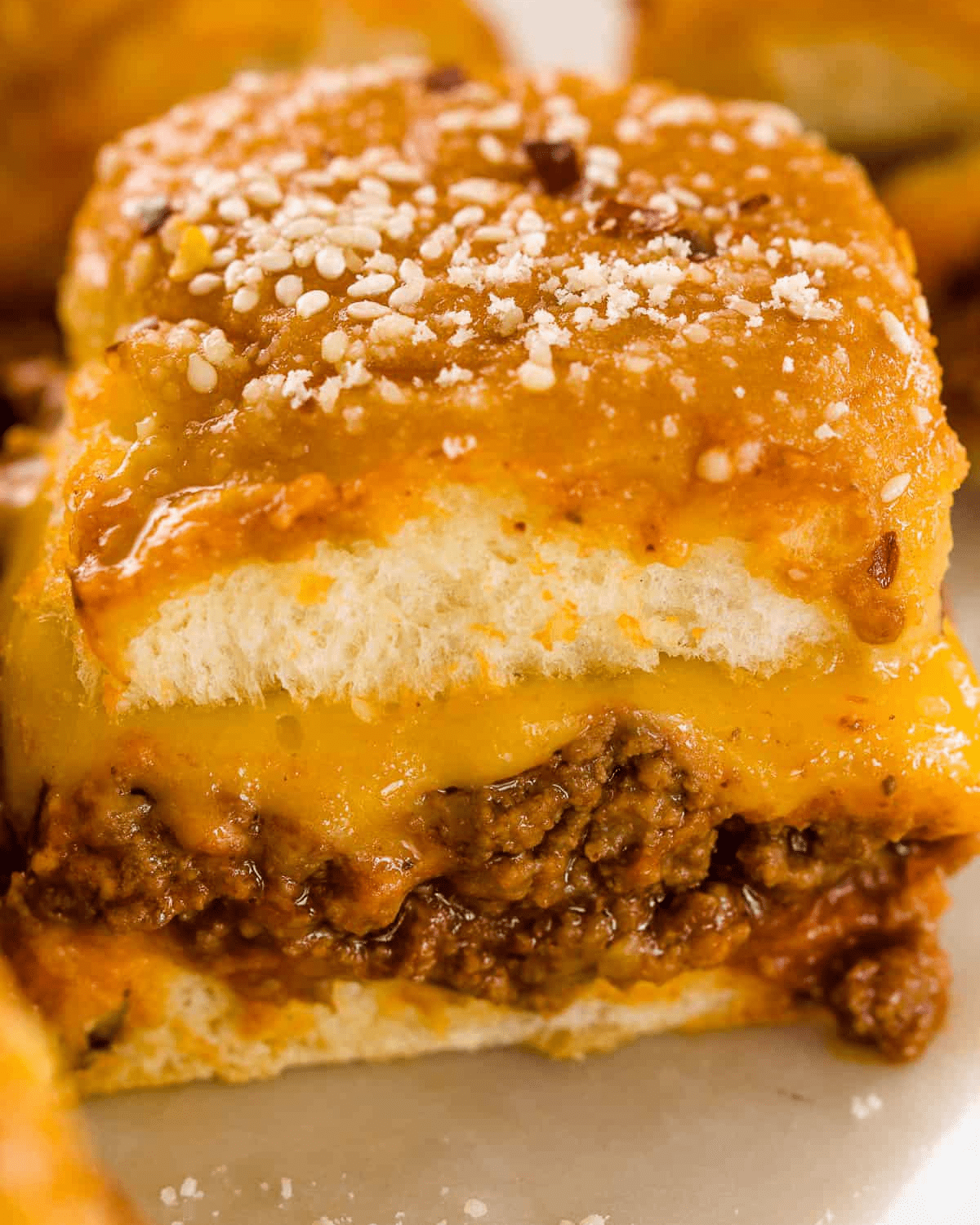 Sloppy joe sliders are small in size but have all of the bold flavors of Sloppy Joes! Pile these high with saucy meat and cheese for a dinner that the kids are going to LOVE.
This salad has no beans in the mix, but it has plenty of cornbread, tomatoes, bacon and the best bbq ranch dressing. It would be easy to make a meal of this fresh summer salad.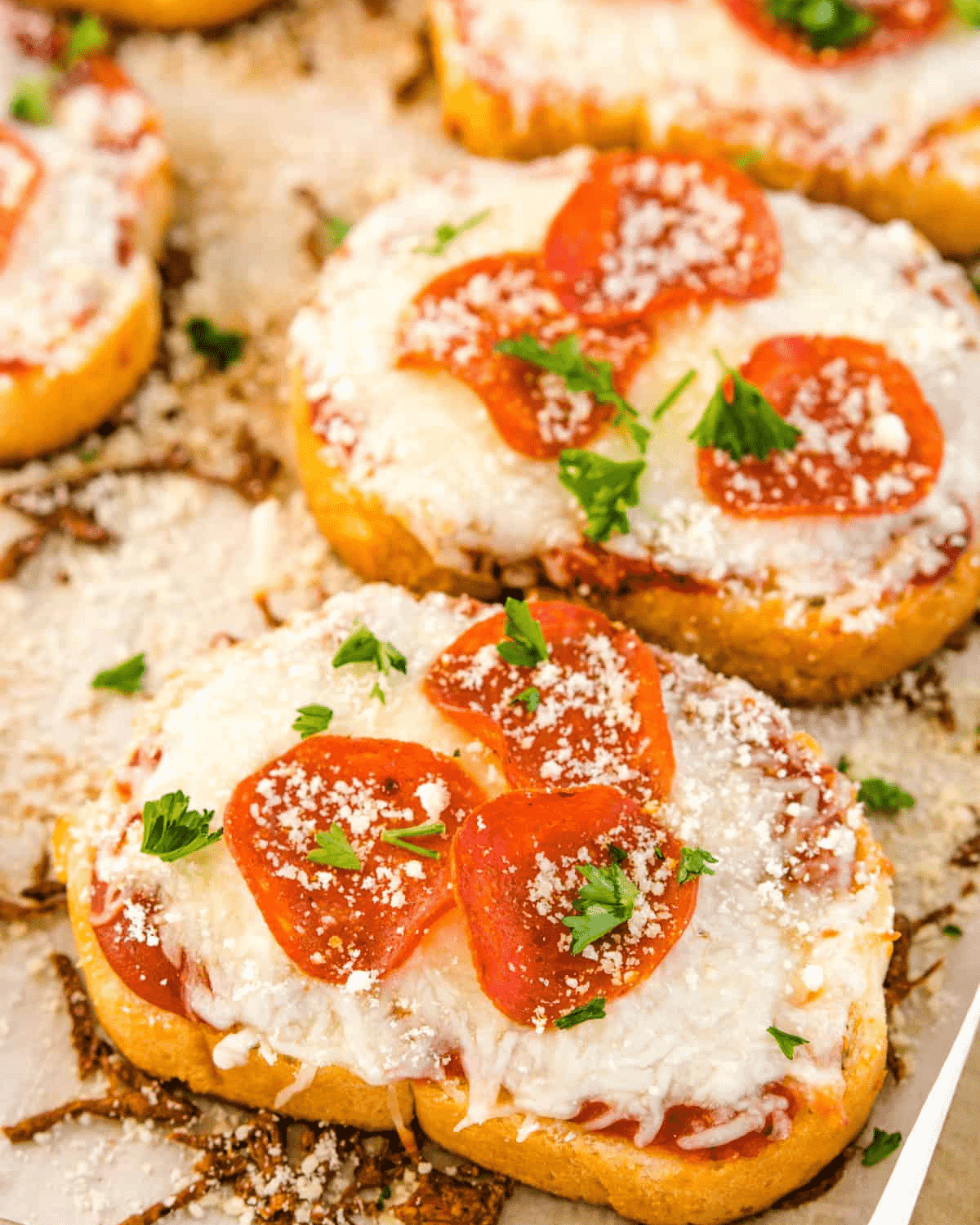 If you ever have one of those nights that you just aren't sure what to serve for dinner, you can't go wrong with Texas toast pizzas! These are tasty and so easy to make after a day of summer fun.
Risotto is such a good side. Pair this with pork steaks for an easy summer meal.
Bacon, cheese and ranch are perfect partners for an unforgettable pasta salad. This would be great with grilled shrimp for a summer meal.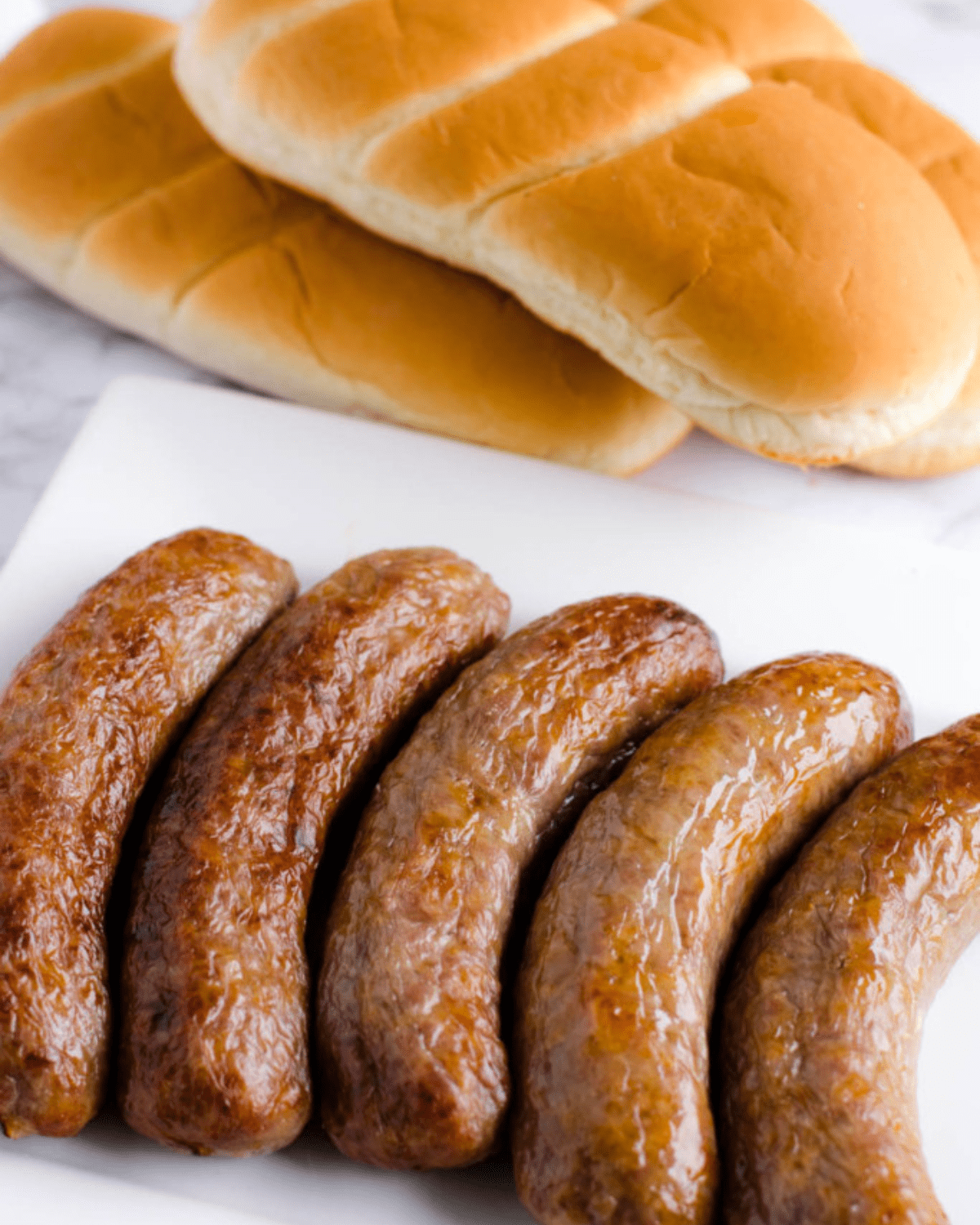 Too hot outside to stand over the grill? No sweat, you can make the best brats in your air fryer while you soak up some AC on a hot day.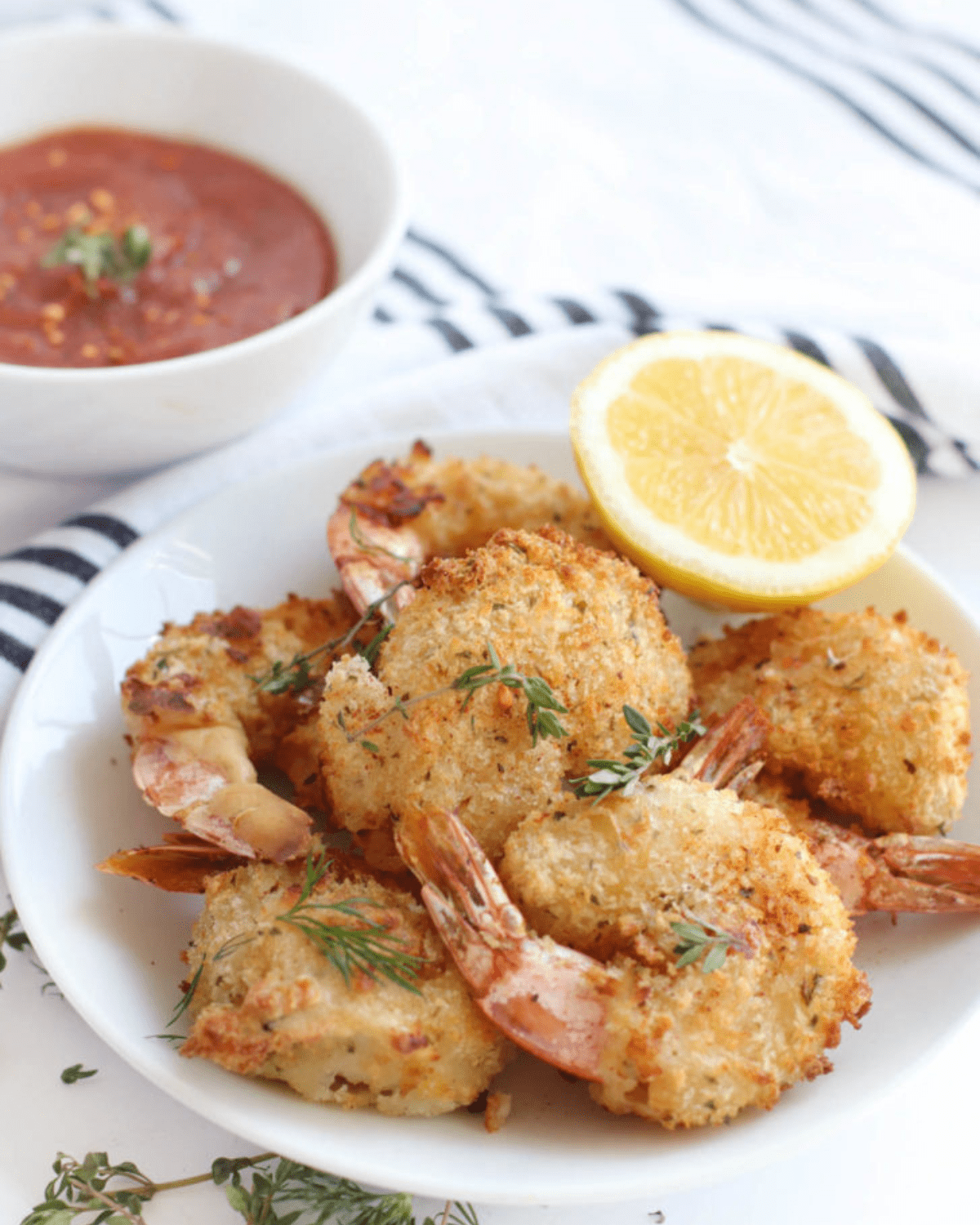 This shrimp recipe is so easy when you use your air fryer. These are crunchy and pair perfectly with cocktail sauce.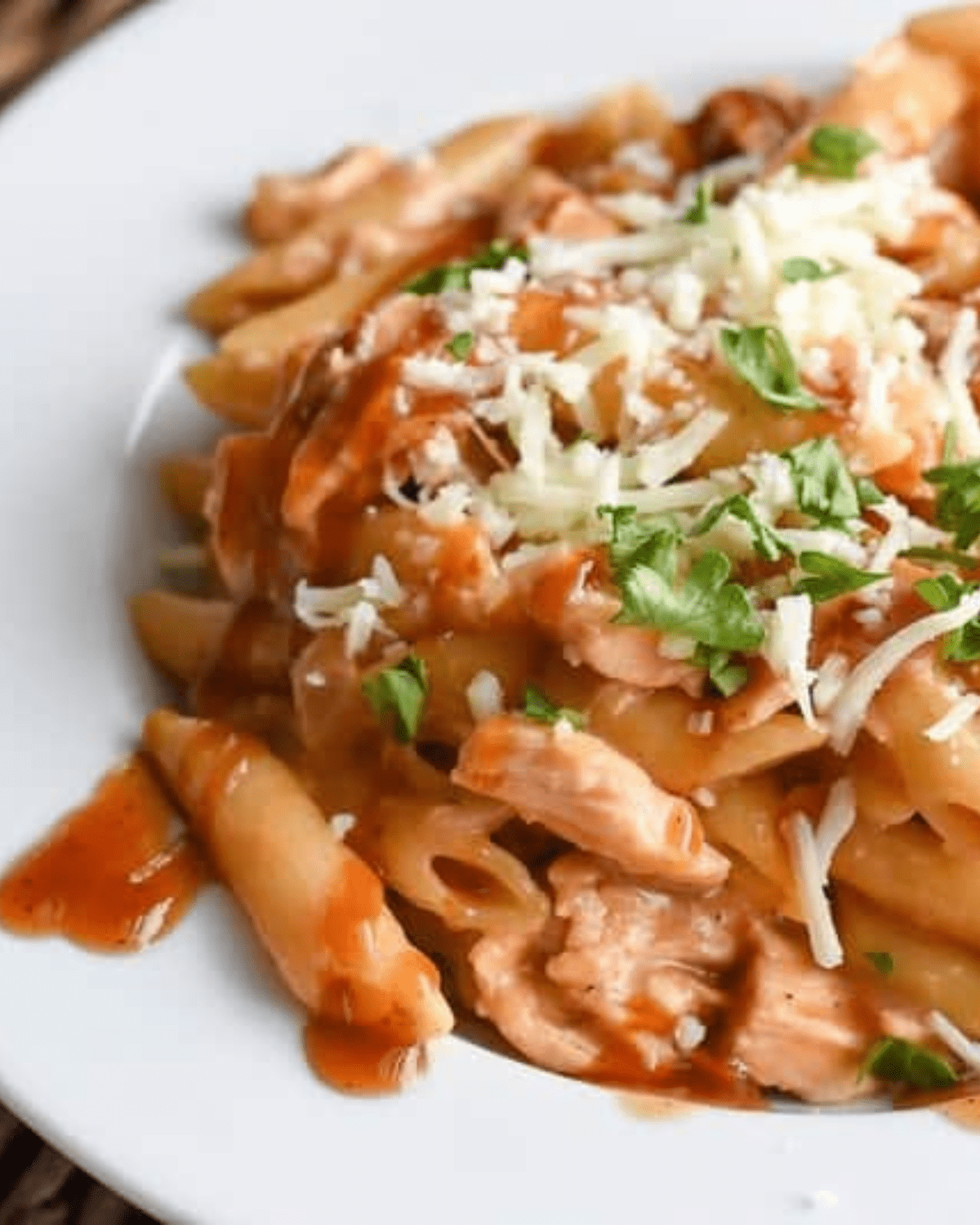 Get bbq chicken flavor without having to host a cookout. This recipe makes for such a tasty pasta that captures the flavor of summer perfectly.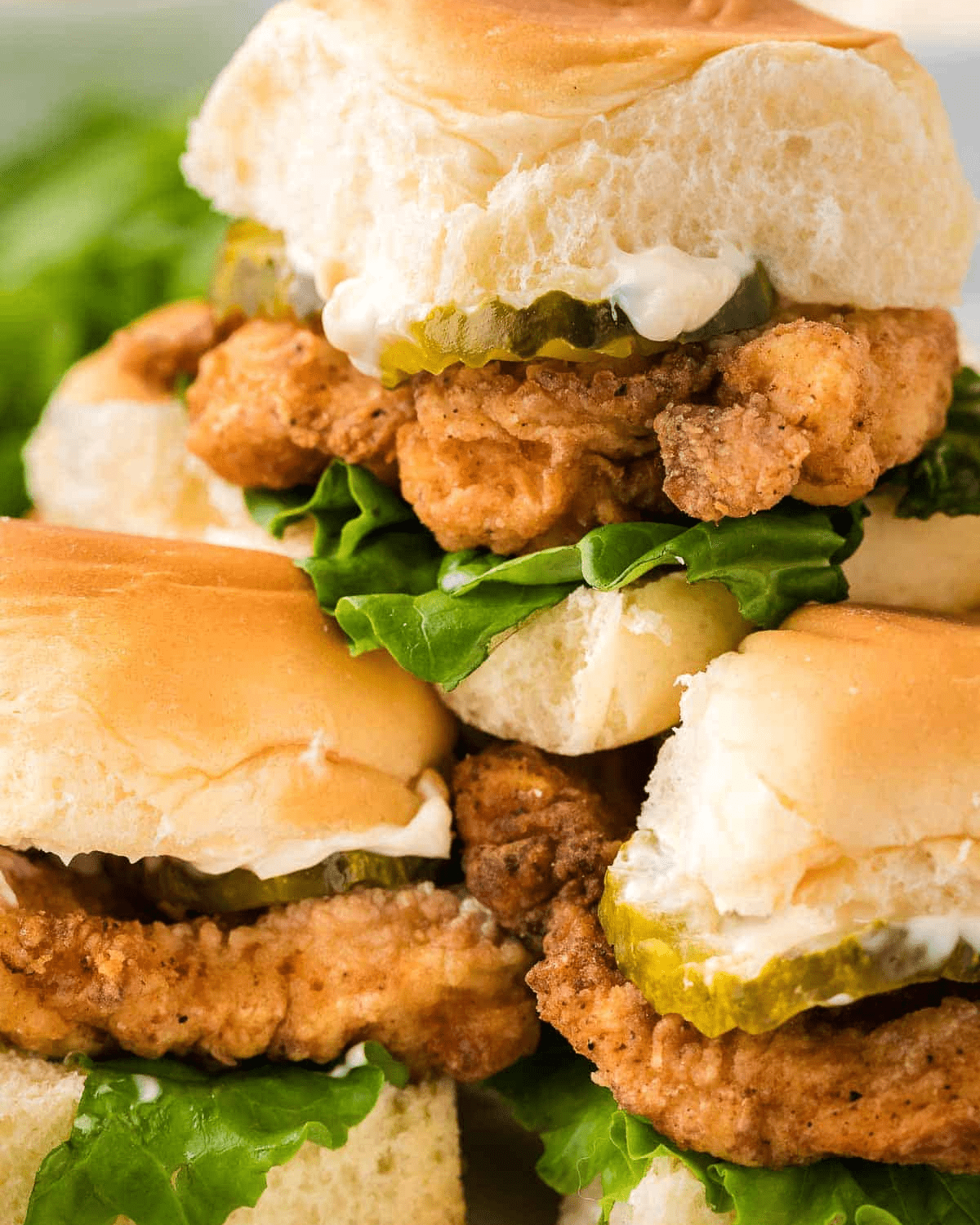 Sliders are awesome for summer meals. They aren't too big or heavy for a hot day, but they bring so much flavor to the table.
After working in the garden on a summer day, you might want to make a meal of your fresh veggies with this easy and delicious bruschetta recipe. Pair this with a glass of wine for the perfect summer dinner to enjoy outside.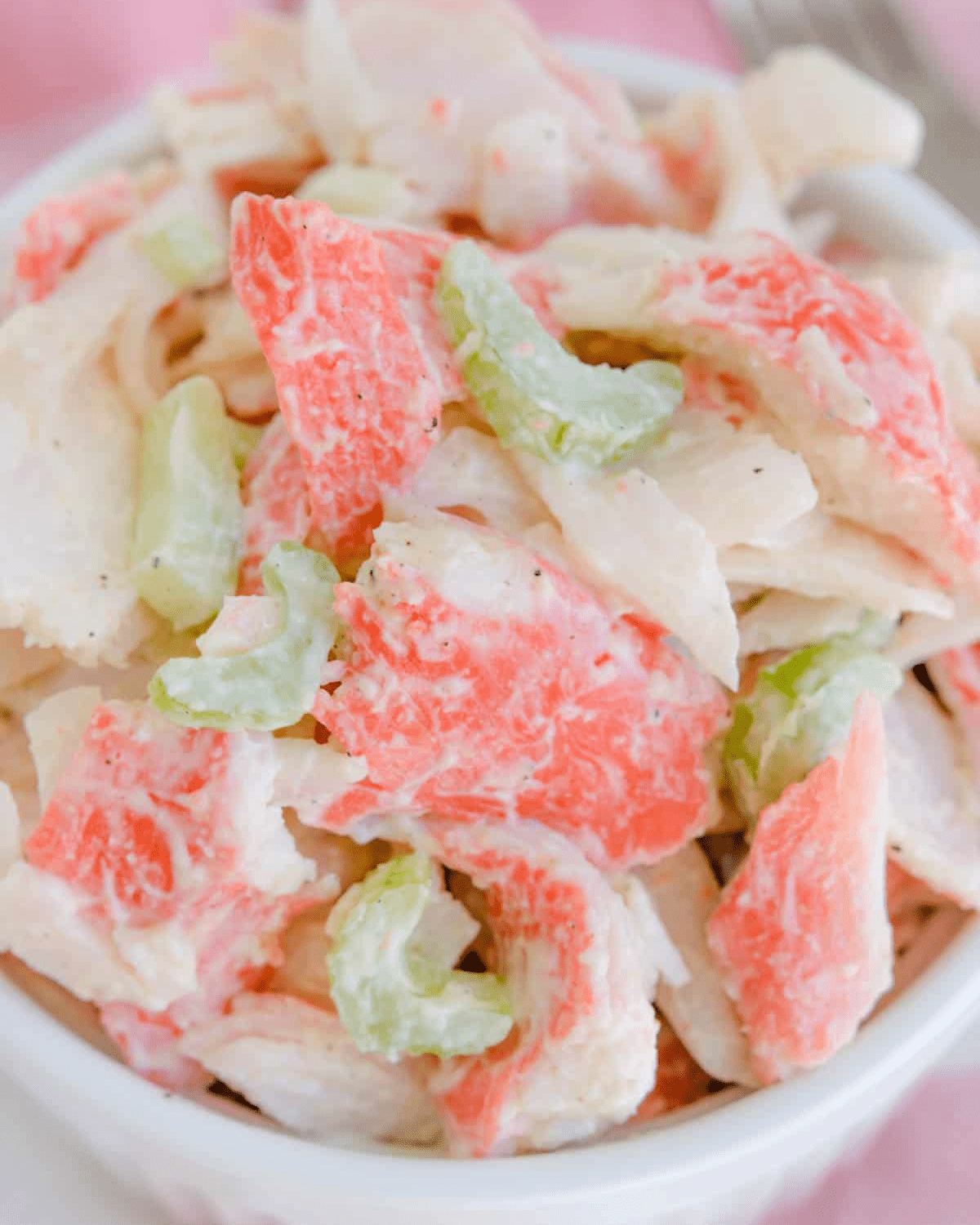 This recipe for crab salad is great on lettuce, or your favorite bread. It is so tasty you might want to just eat it as it is for a cool summer meal.
This taco pasta only takes about a half hour to make and it tastes amazing served hot or cold. Your family will love the classic taco flavor this easy meal offers.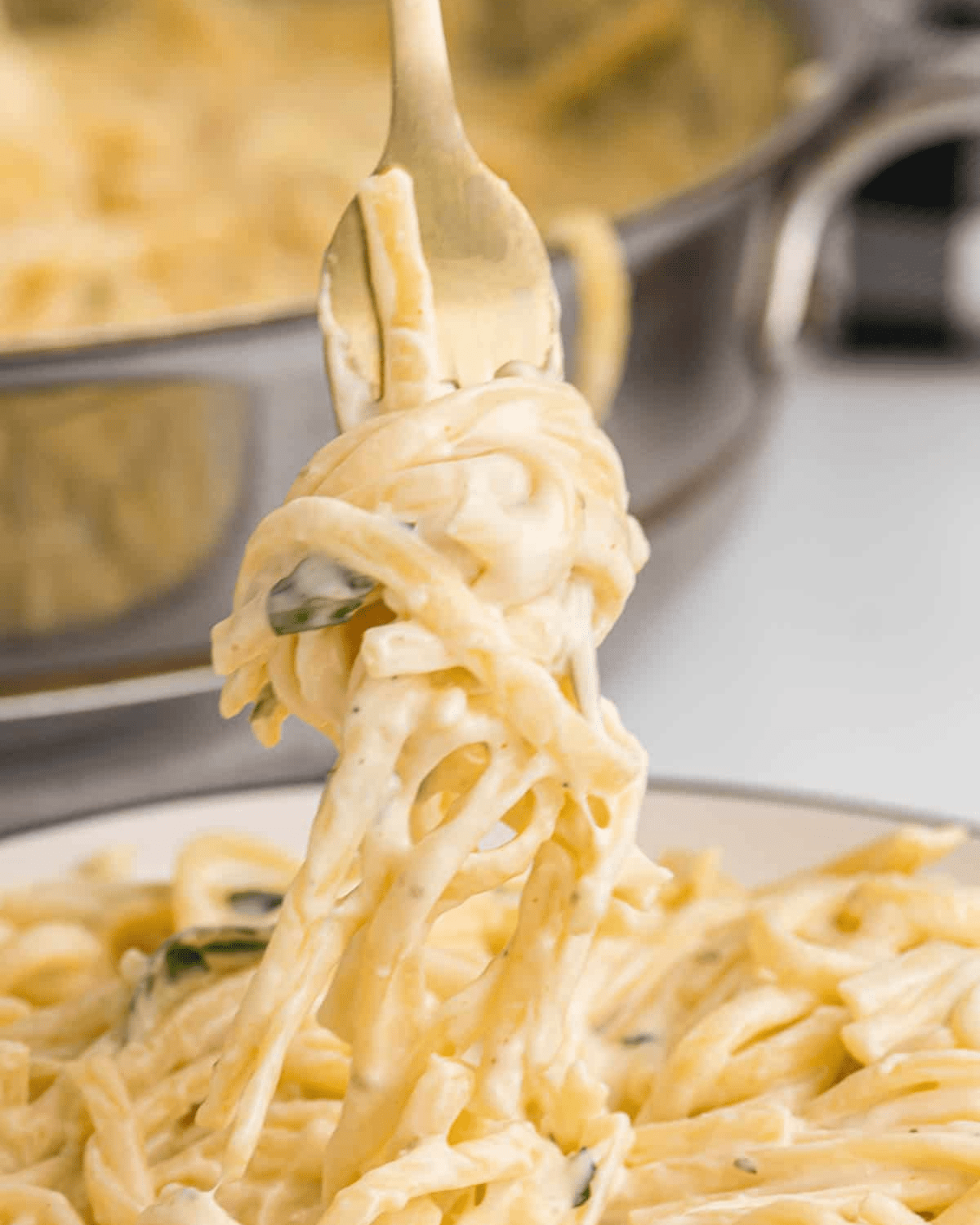 If you have 20 minutes you can make this creamy pasta for a comforting meal. You only need 7 ingredients to recreate this simple dish that gets rave reviews every time.
If you like buffalo chicken, then this pasta is the perfect summer meal. It is easy to make and pairs so well with summer veggies on the side.
Tender chicken meat with taco spices makes for a great family meal. Add your favorite fresh veggies to make this a fresh and fast meal.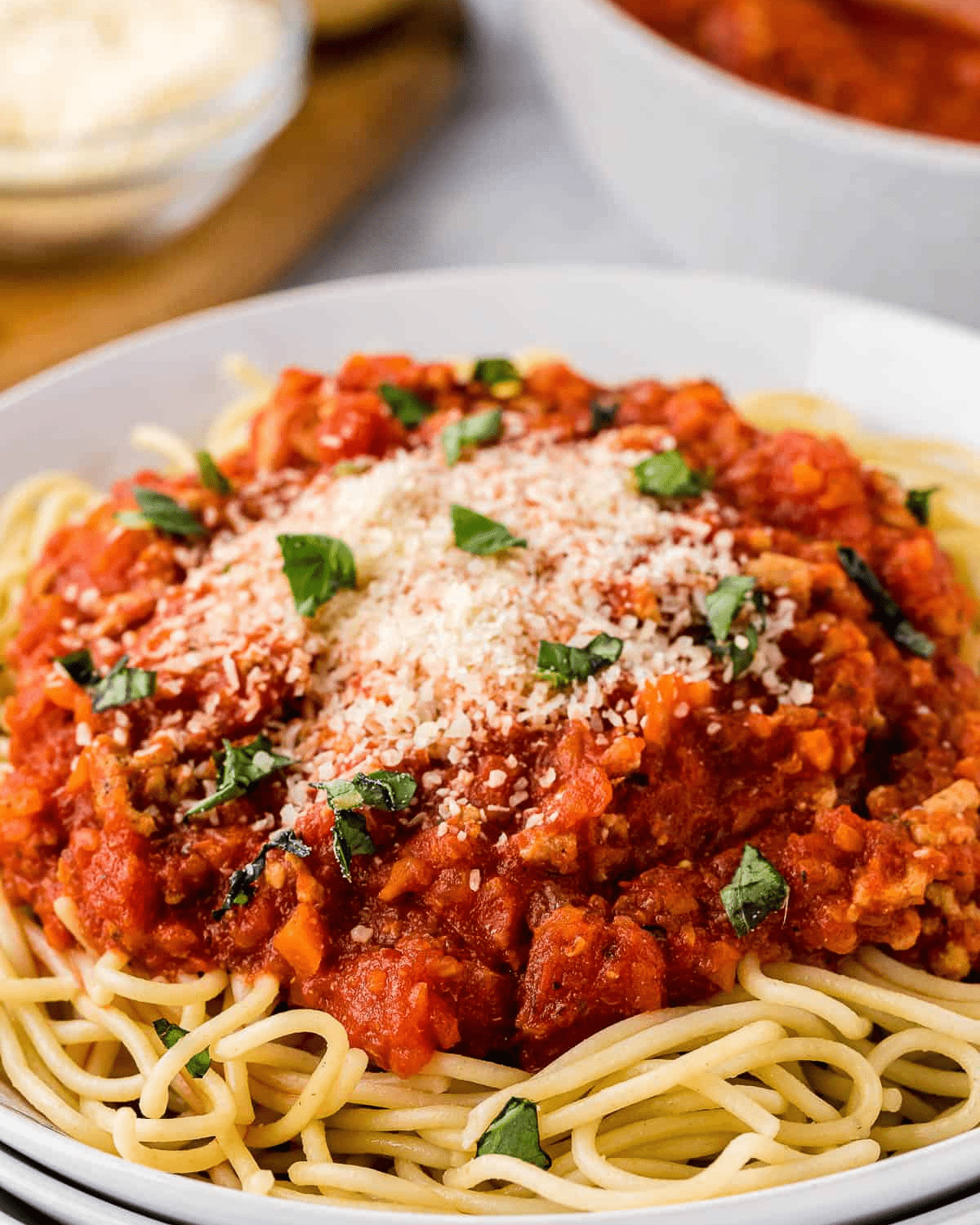 This bolognese uses chicken for a tasty twist that is healthy and delicious. Pair this with a salad for an easy summer dinner you can have ready in 30 minutes.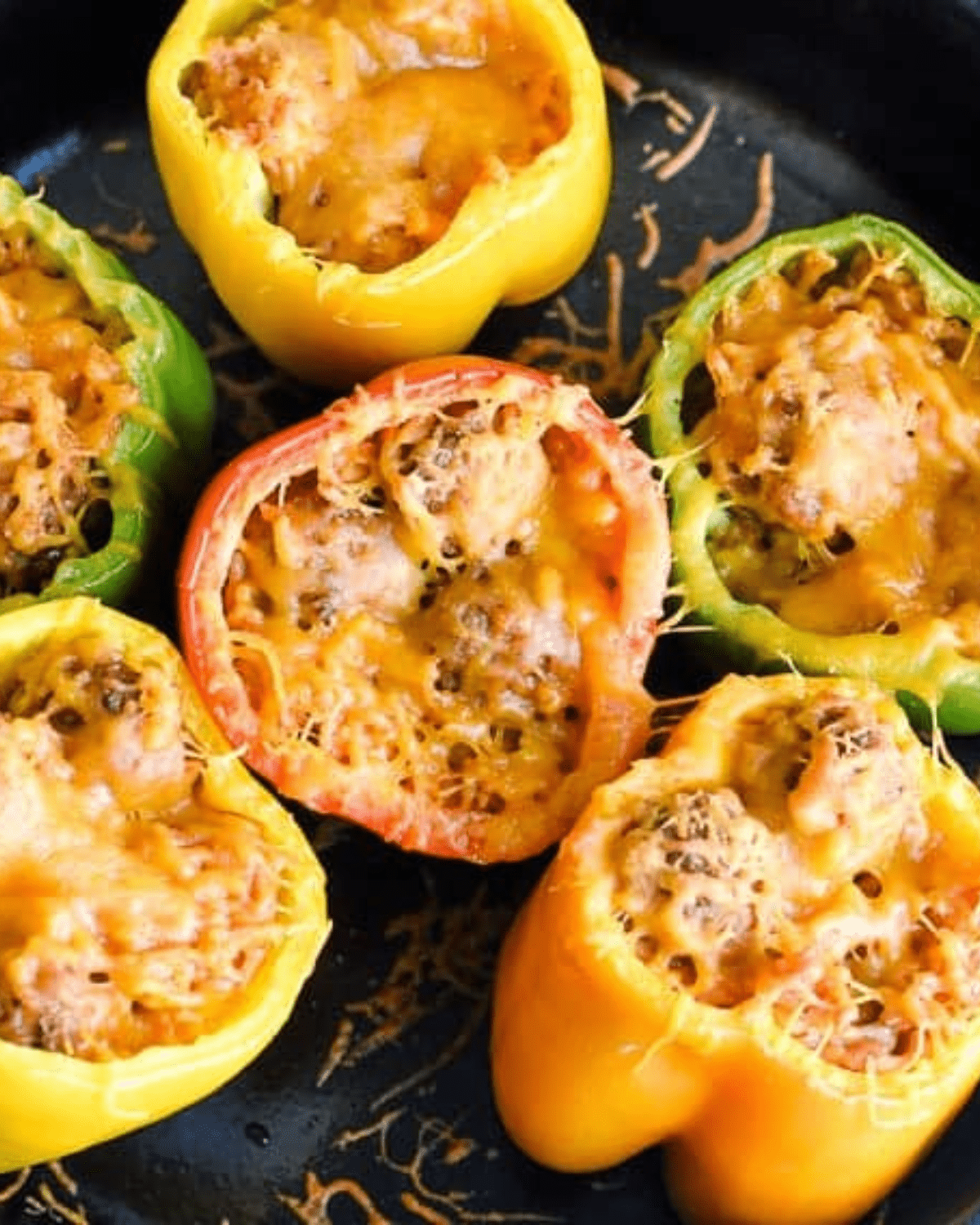 This stuffed pepper recipe is so good! Use garden fresh peppers and frozen meatballs to make an easy and tasty dinner that is perfect for a busy summer night.
Bring two favorites for dinner together into one amazing stuffed potato. This recipe has a creamy cajun sauce that compliments both the shrimp and the baked potato, making it a perfect summer supper.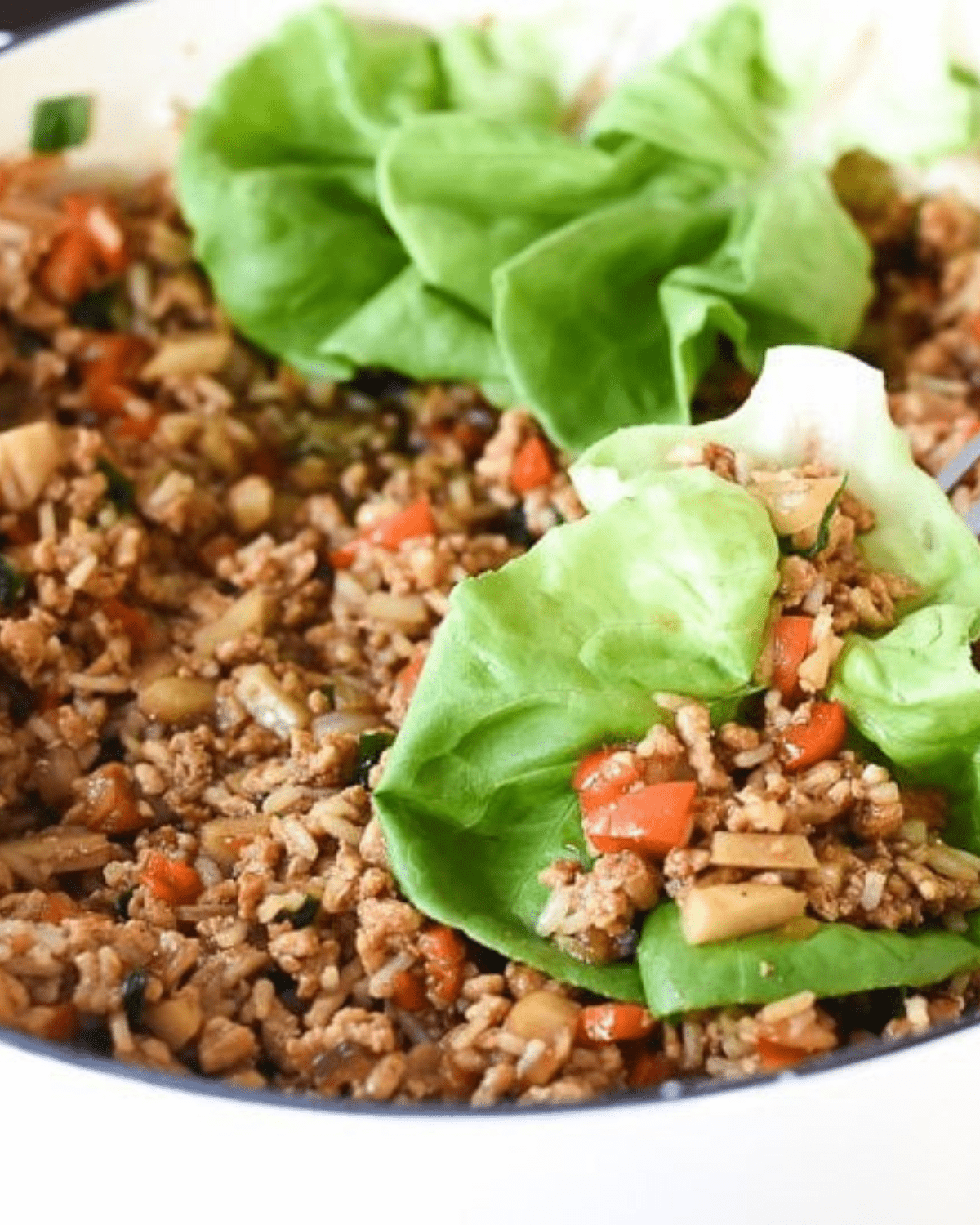 These leafy lettuce wraps are so yummy. You are going to love this bold Asian flavor in a healthy wrap that makes a healthy meal.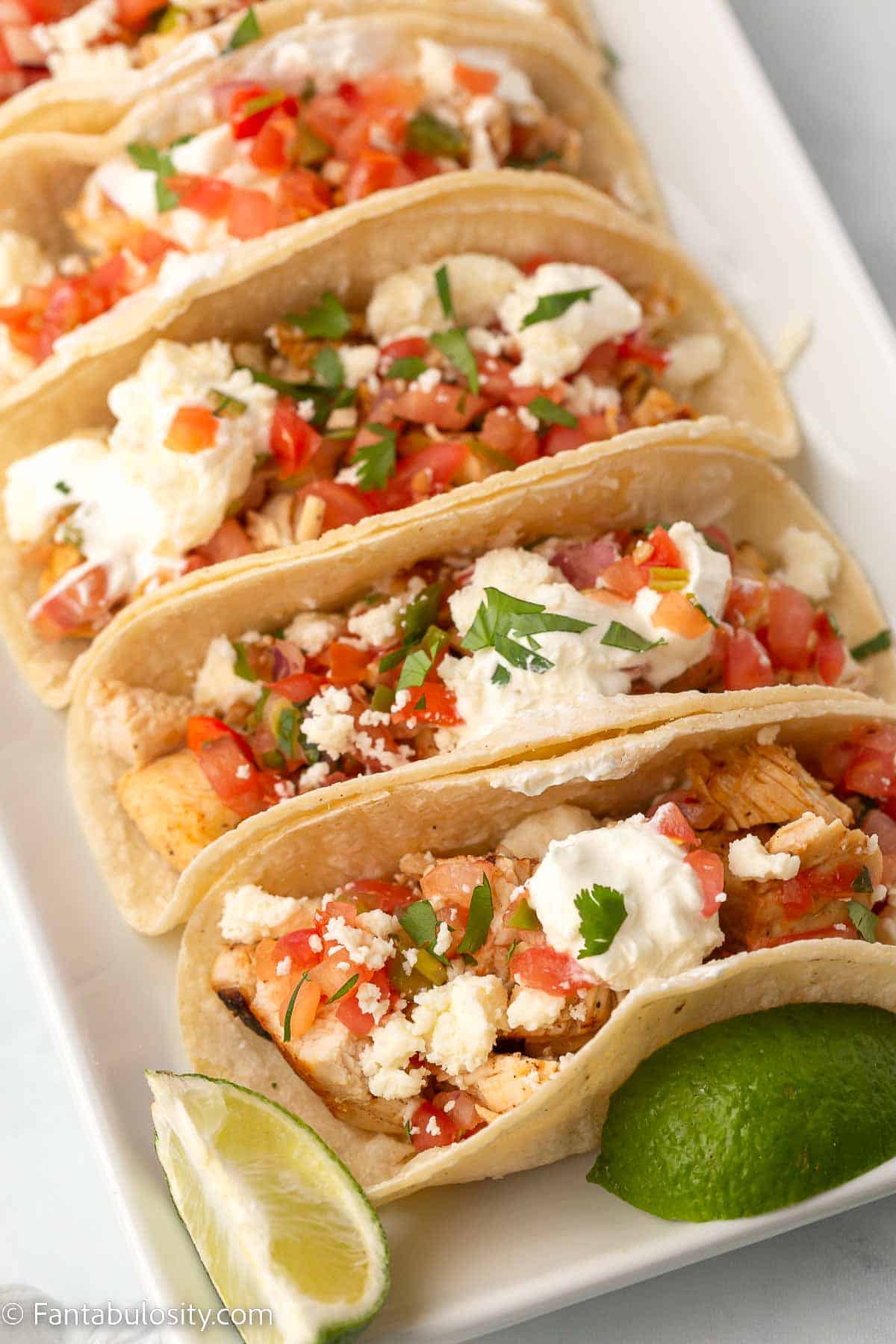 This recipe brings street taco flavor to your kitchen. You won't need to chase down your favorite food truck to get a great and easy meal on the table tonight!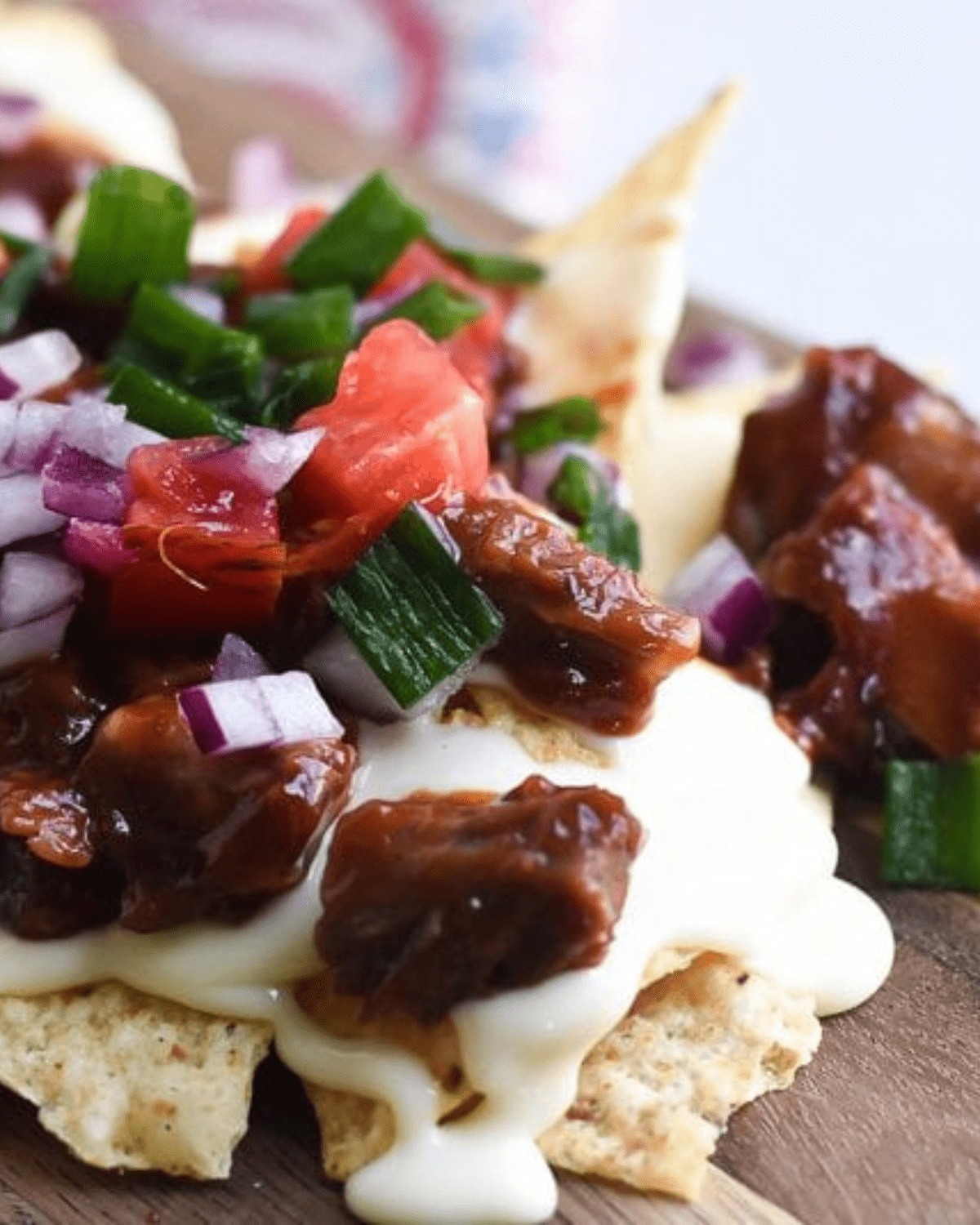 Clean out your freezer and make an awesome meal in the process with this easy dish. It uses all of the best flavors like cheese, bbq, and whatever meat you have on hand.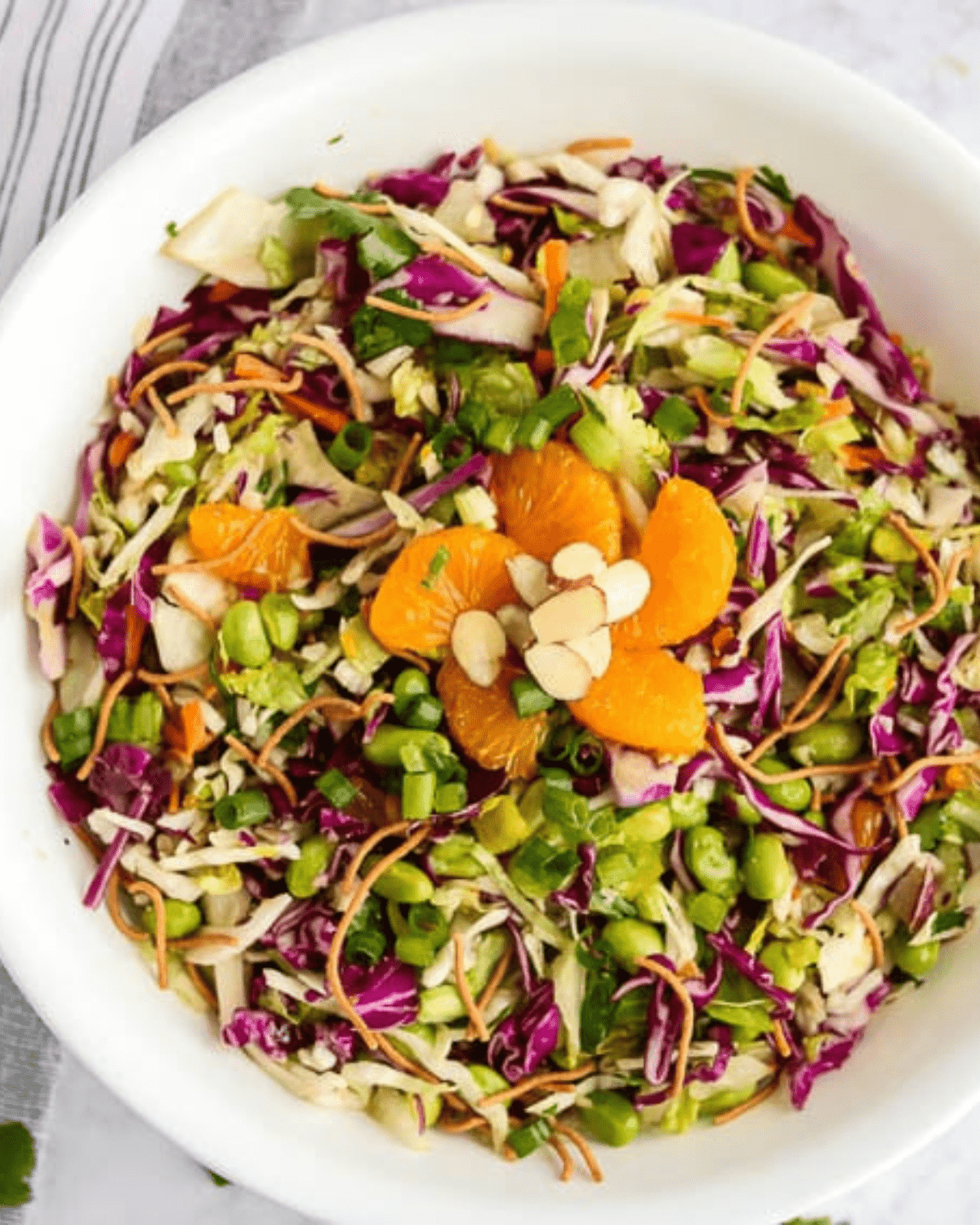 Chopped salad makes for such a good summer meal. Use prepackaged coleslaw mix and whip up a delectable homemade dressing to change up your salad game from the standard lettuce and tomato option.
While this salad is technically a side dish; you could totally make a satisfying meal of this if you pair it with chicken or a tuna salad sandwich.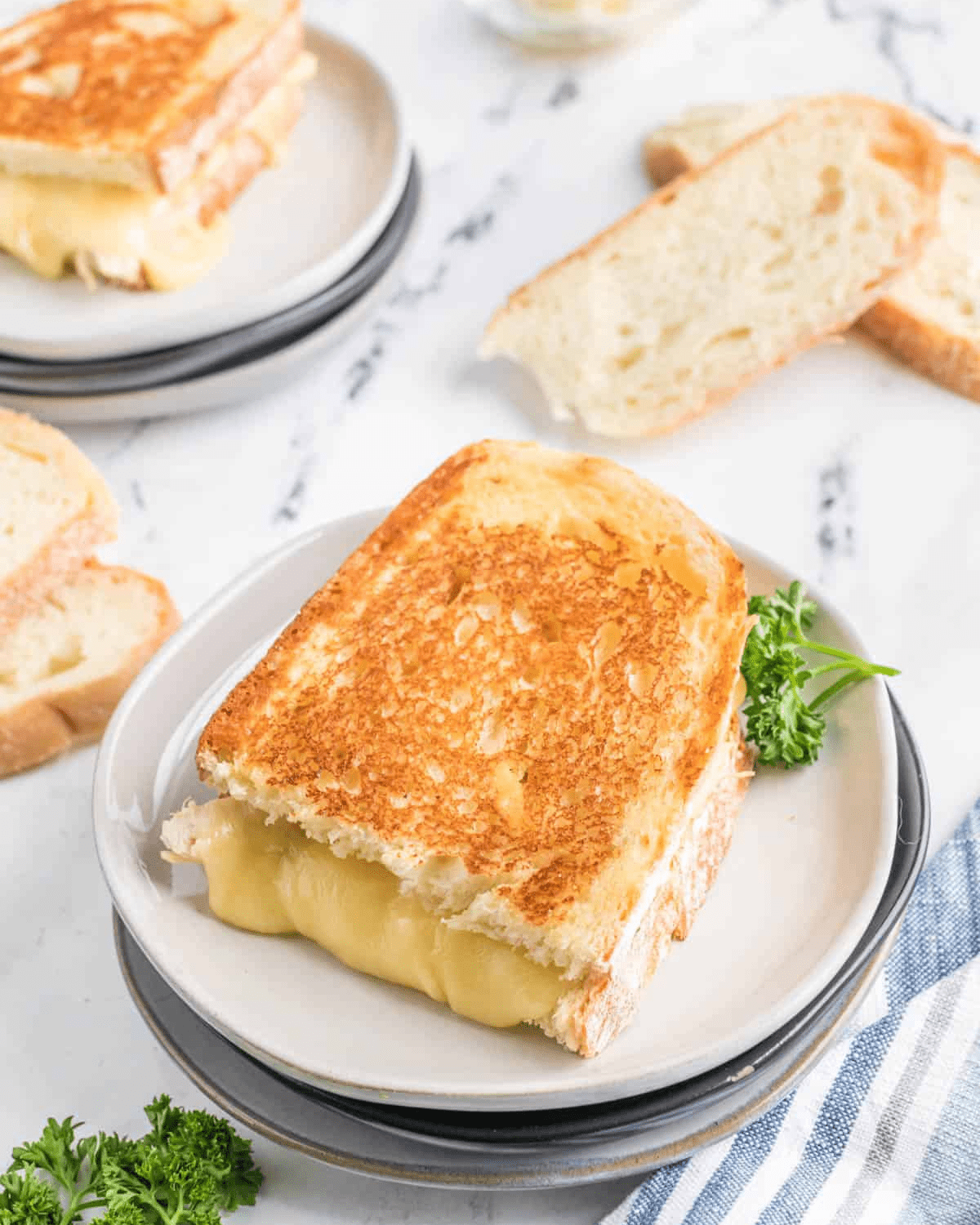 Tuck juicy chicken into a grilled cheese for a delicious, protein-packed summer meal. You can pair this with a salad, or some fresh veggies and dip for easy eating.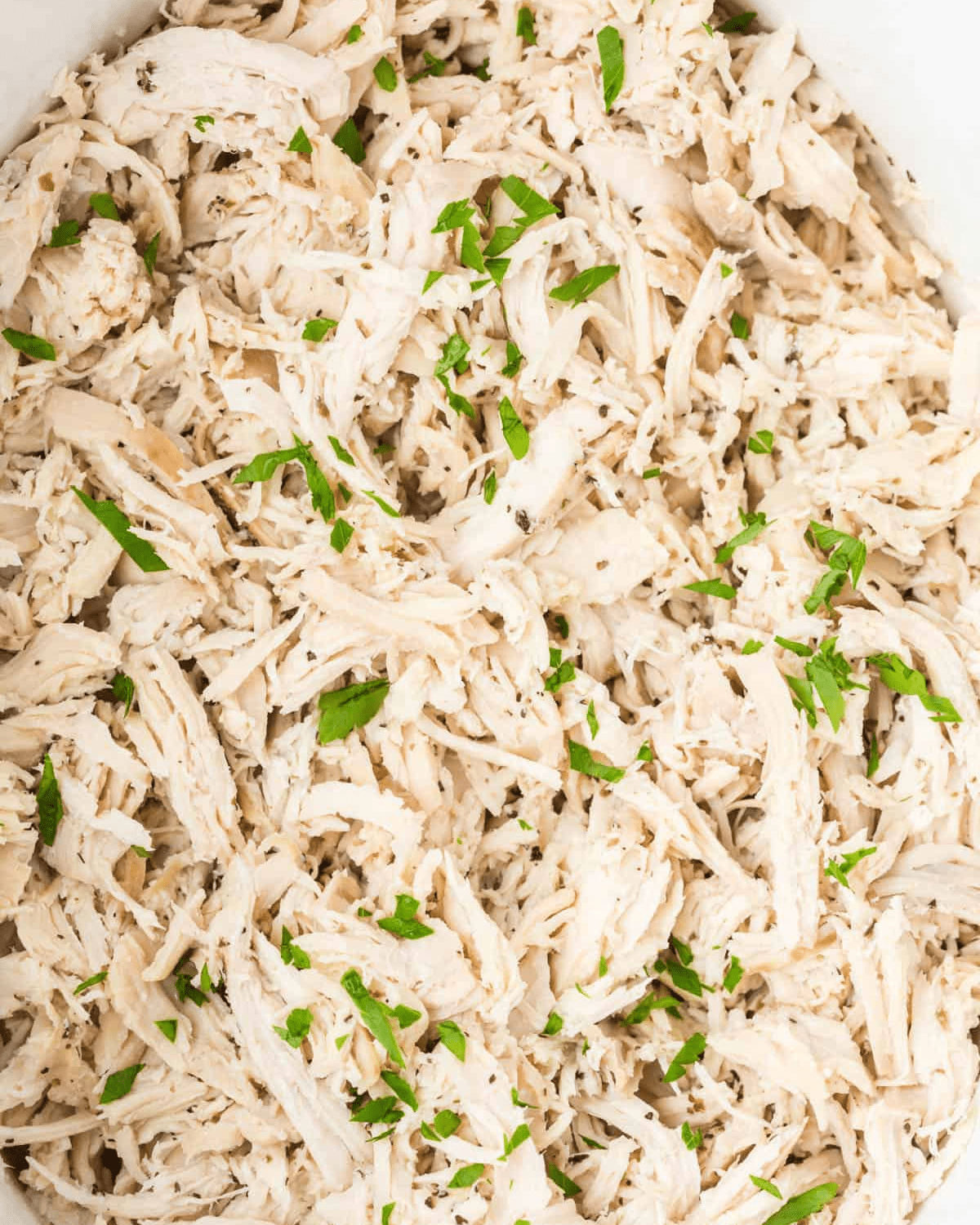 This shredded chicken cooks low and slow while you are at work for such a good dinner. Make sandwiches or tacos with this, or toss some shredded chicken into a great side salad for a healthy summer meal.
This chicken salad has the best addition; plenty of curry. Serve this on buns, bread, or with leafy lettuce for a summer supper you can enjoy on the deck, or you might like to pack it in a picnic basket for a romantic date night.
Grab your favorite brand of hot dogs and dress them up to be a spicy delight with this southern pep dog recipe. It uses white bbq sauce and peppers for a delicious combo. Pair it with fries for a simple classic dinner idea.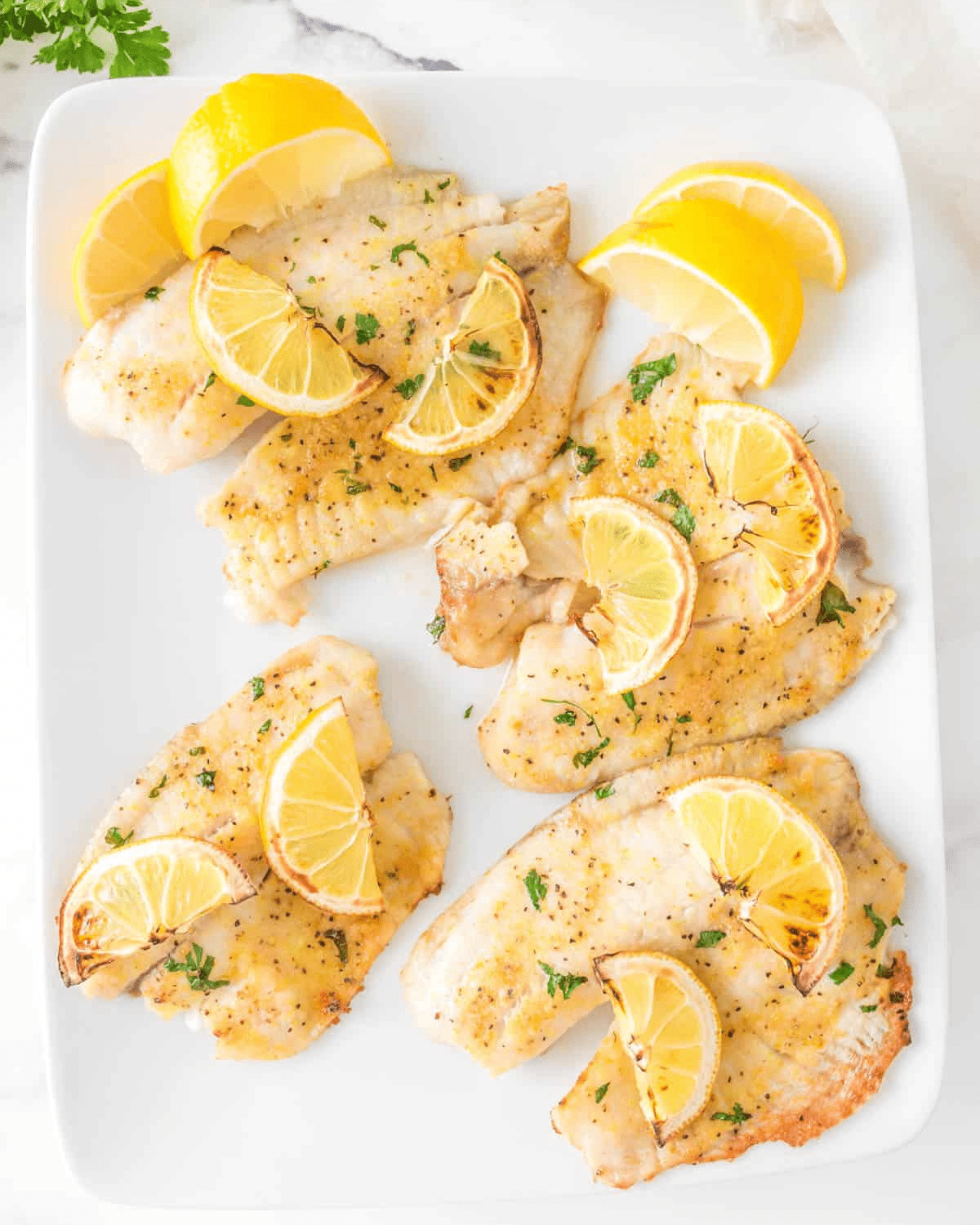 Tilapia makes for such a healthy and light meal. Make this on a hot summer night, and let your air fryer for the cooking while you unwind after work.
More Dinner Ideas
If you love easy dinner ideas, you'll want to make sure you check out some of our most popular dinner ideas here:
We love gathering recipes for you, depending on cuisine, ingredient, holiday, or season! See all of our amazing recipe collections!