10 Easy Summer Snack Ideas: Quick and simple nibbles to help stay cool in the summer and fill your bellies!
I love Summer. No really. I LUUUUUV, Summer. The freeness of being able to go outside with the kids, instead of being stuck inside, is so incredibly refreshing. I can almost guarantee that I'm not alone either, because to me… it seems people are happier in the Summer. Anyone else with me on this?
Everything always tastes better outside too, and with that, I bring you, 10 easy Summer snacks, you can enjoy while you're out soaking up the sun.
1. Watermelon on Sticks– If you saw the Crawfish Boil Birthday Party that I put together for my son, you saw the Watermelon snack that we had! This was a brilliant find on Pinterest, and the crowd loved it!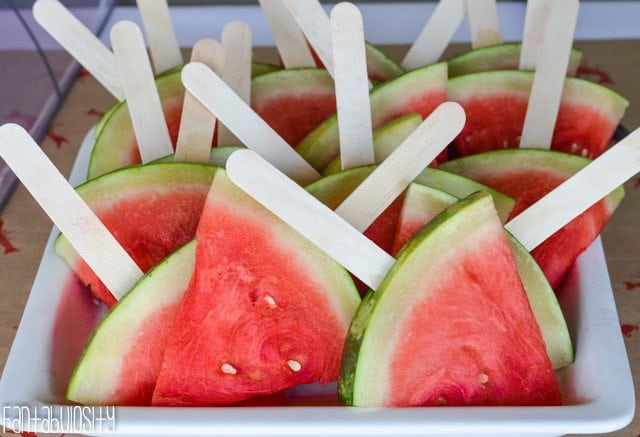 2. Strawberry Lemon Sorbet– Mmmm mmm… This utterly delicious treat sounds fantabulous on a warm summer day. I found this cool summer snack on Reasons to Skip the Housework, and I knew it had to be at the top of the list for an easy summer snack! Get the recipe here: Strawberry Lemon Sorbet
3. Taco Pinwheels – A quick and easy savory recipe that can be whipped up in no time, and perfect as a snack or as an appetizer for a summer party! Get the recipe here: Taco Pinwheels
4.  Cottage Cheese & Apples– I'll never forget the first time I saw someone eat pineapple and cottage cheese together. I totally snubbed my nose, and went about my way. Until one day… I tried it. I guess getting older makes you want to try new things. Holy moly. I was hooked. I'm loving the twist of the cottage cheese and apple snack. Trust me… cheese and apples together are dangerously delicious.
5. Fruit & Applesauce Pops-It's super hot outside, and the last thing I want to do is give my kids those sugary sweet store bought popsicles. Yes… they've had them. I don't forbid them of course. But why hand over the store bought kind, when they can have something as equally delicious and WAY healthier too! Find the recipe here at: Diabetic Living!
6. Fruit Ice Cream Cones– Maybe I'm on a fruit kick? Maybe I should have titled this post, "10 Easy Summer Fruit Snacks." Sheesh. But come on… how scrumptious do these all look!? My kids will go gaga over this snack idea! Why do I love it so much besides the healthy factor? The handiness of how my kids can hold it themselves, and they feel super independent, going about their outdoor activities while enjoying their snacks. (They can even eat the cone afterwards!) Baldridge Life, hit a homerun with this idea! Thank you!
7. Frozen Yogurt Bites – Happiness Is HomemadeMy kids would absolutely LOVE these in the summer time. They absolutely adore yogurt and berries, so combining two of their favorites is a MUST! is genius!
8. Greek Salad on a Stick– Ok, let's get away from the fruit. I need a little salt in my life. These super teeny-tiny adorable greek salads on a stick, from, are so yummilicious looking. How simple would this be to throw together to take to an outdoor party. No utensils, no mess… nothing. Dinnerplanner.com nailed it, with this easy summer snack.
9. Meat, Cheese & Pretzel Roll-Up– I'm a sucker for anything with meat and cheese on it. Make it super easy to grab and go, and I all of a sudden have a crush on you. How easy, how cute, how fantabulous. Thanks Just Between Friends for sharing this idea!
10. Walking Tacos– Stop it. STOOOOP IT. My mouth it totally watering over these walking tacos from The Girl Who Ate Everything. You can eat them right outta the bag! Holy fantabulosity. I'm in love. Get the recipe here: The Girl Who Ate Everything
11. Homemade Chex Mix – Sometimes called "Texas Trash" or "Nuts and Bolts" this easy snack mix can be made in the oven but snacked on for weeks!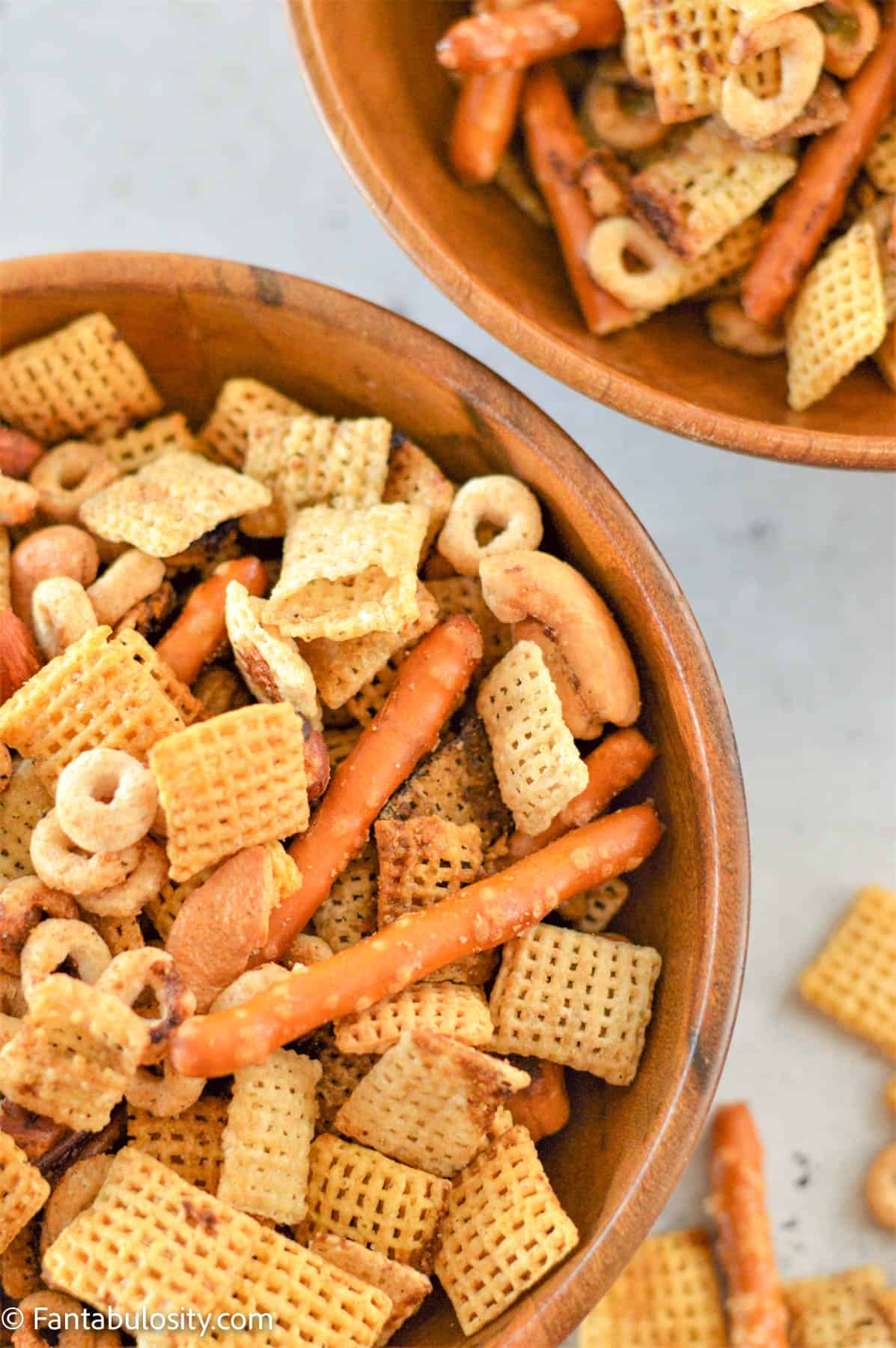 Toddler Snack Ideas:
With two little boys at home, I'm always looking for new toddler snack ideas too, and I although my toddlers eat these snacks, they're an adult favorite in our house too: More Snack Ideas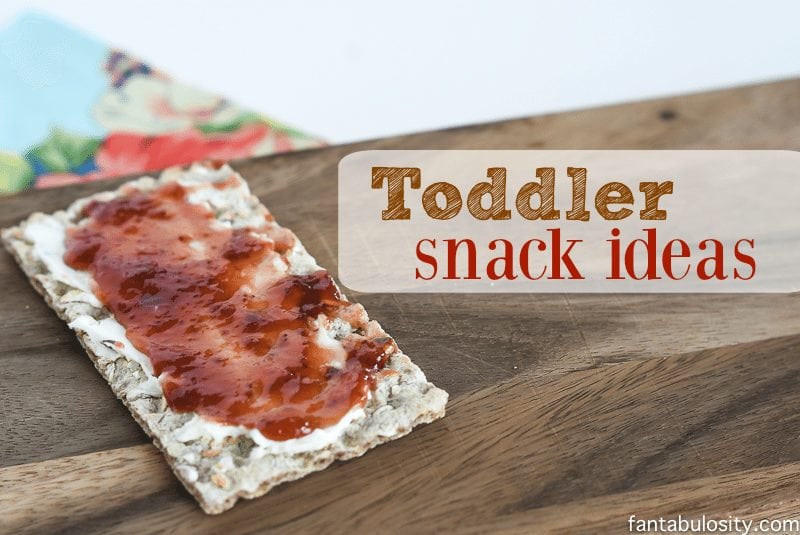 I hope your bellies are rumblin' like mine! I'm headed to the fridge to make some of these goodies. It's Summer, and I'm hungry!
In the mood for a meal? Check out these Summer Dinner Ideas!