The best summer snacks are light and full of flavors. They make use of fresh fruits and veggies and aren't too heavy on a hot day. If you are looking for some new summer snack ideas, you are going to love these recipes! They have been tried and tweaked to perfection so you can get a delicious snack with every recipe.
See more of our easy snack recipes for any time of year and our summer dinner ideas to prep you for your summer, especially for a picnic! Or, if it's too hot to be outside, make sure you see these indoor picnic food ideas for a treat at home.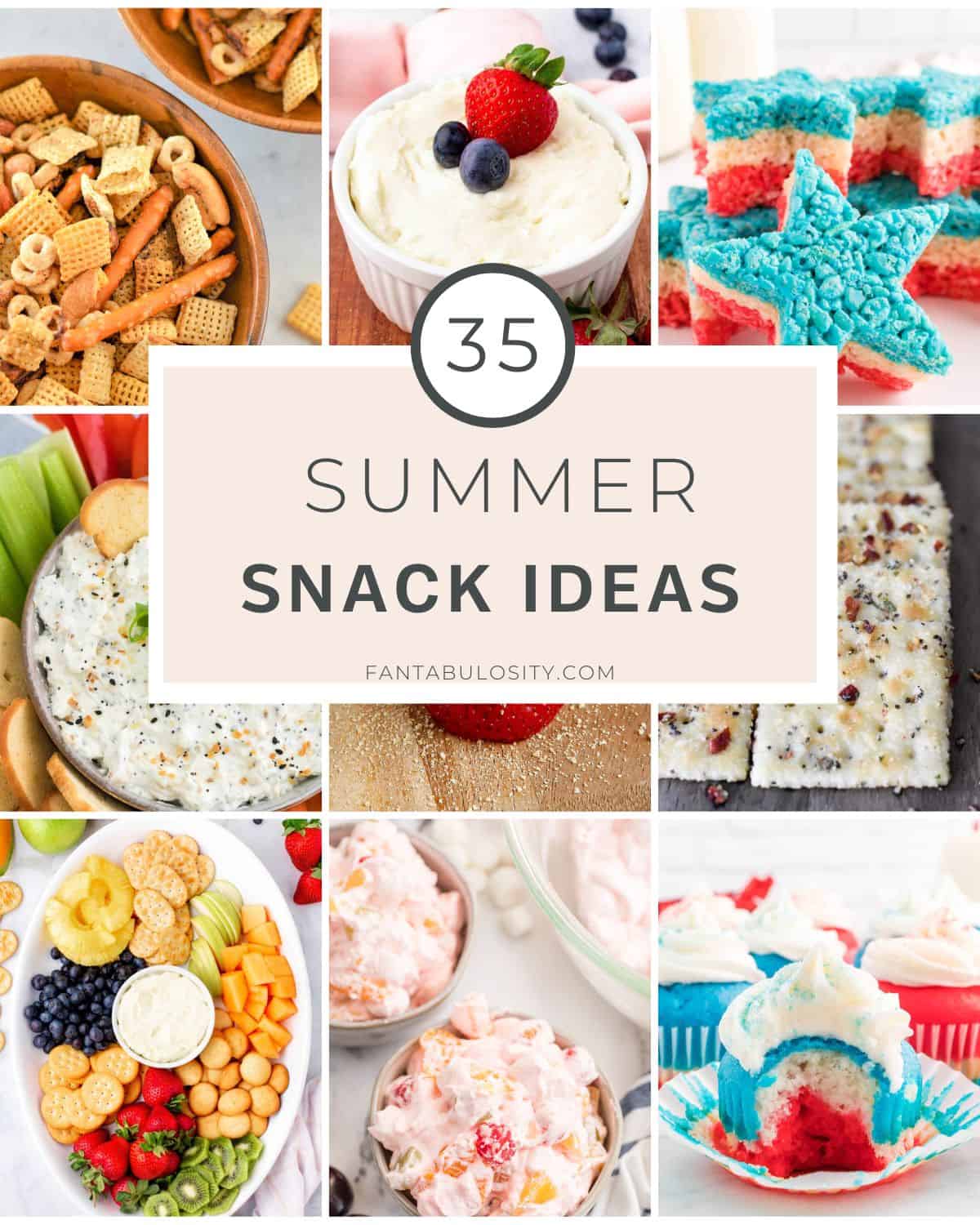 From a spicy and creamy artichoke dip that is just as good as any starter from a chain restaurant, to pretty in pink chocolate-covered strawberries that make for a perfectly portioned after-dinner treat. I am sure you will find a few recipes that you can't wait to try. They'd also be great food ideas for a picnic if you're planning to take advantage of the warm weather.
You might want to save this collection of 35 Summer Snack Ideas to your snack ideas board.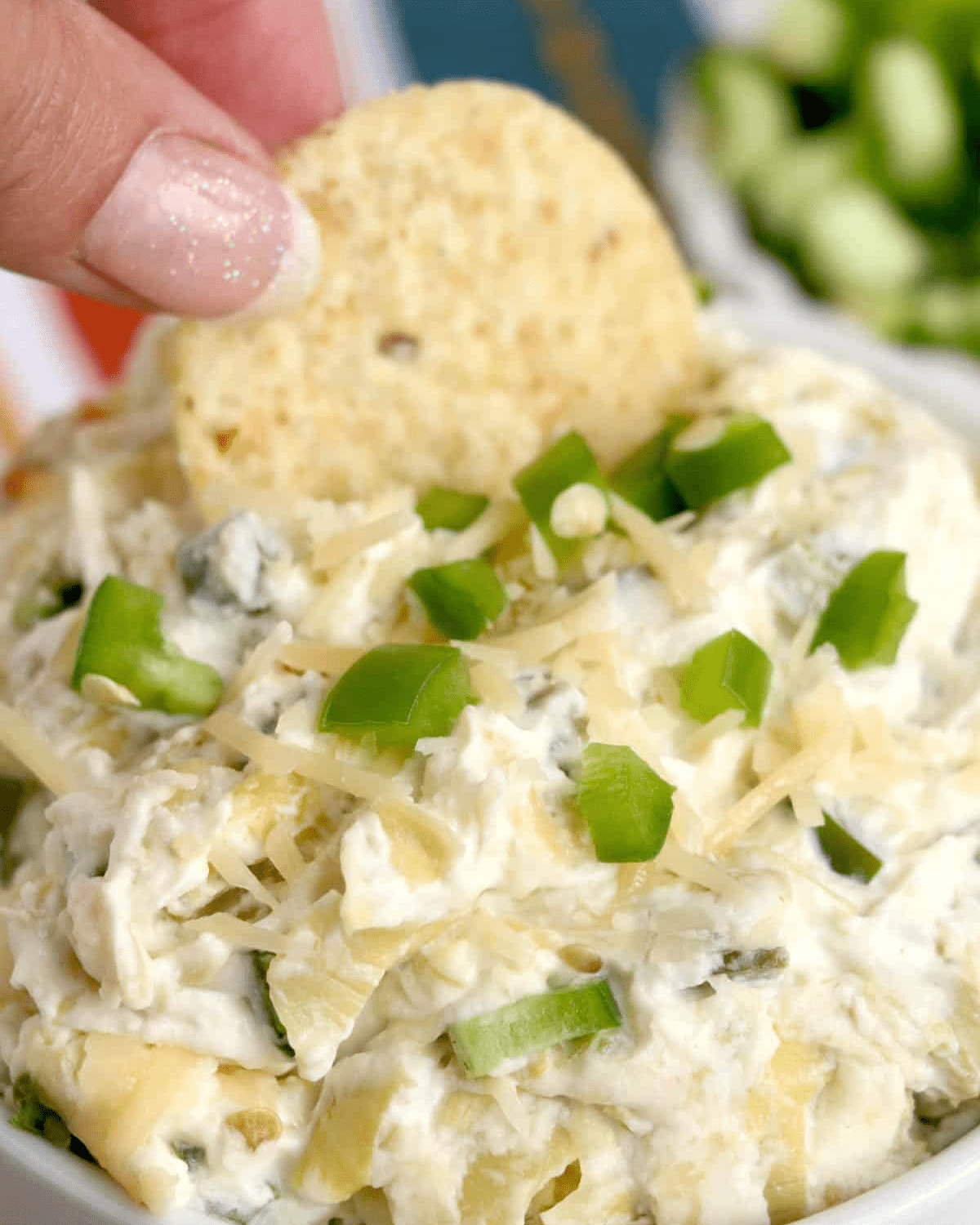 This easy dip has 6 ingredients and is perfect for a summer snack. It is creamy, spicy and pairs perfectly with chips or veggies!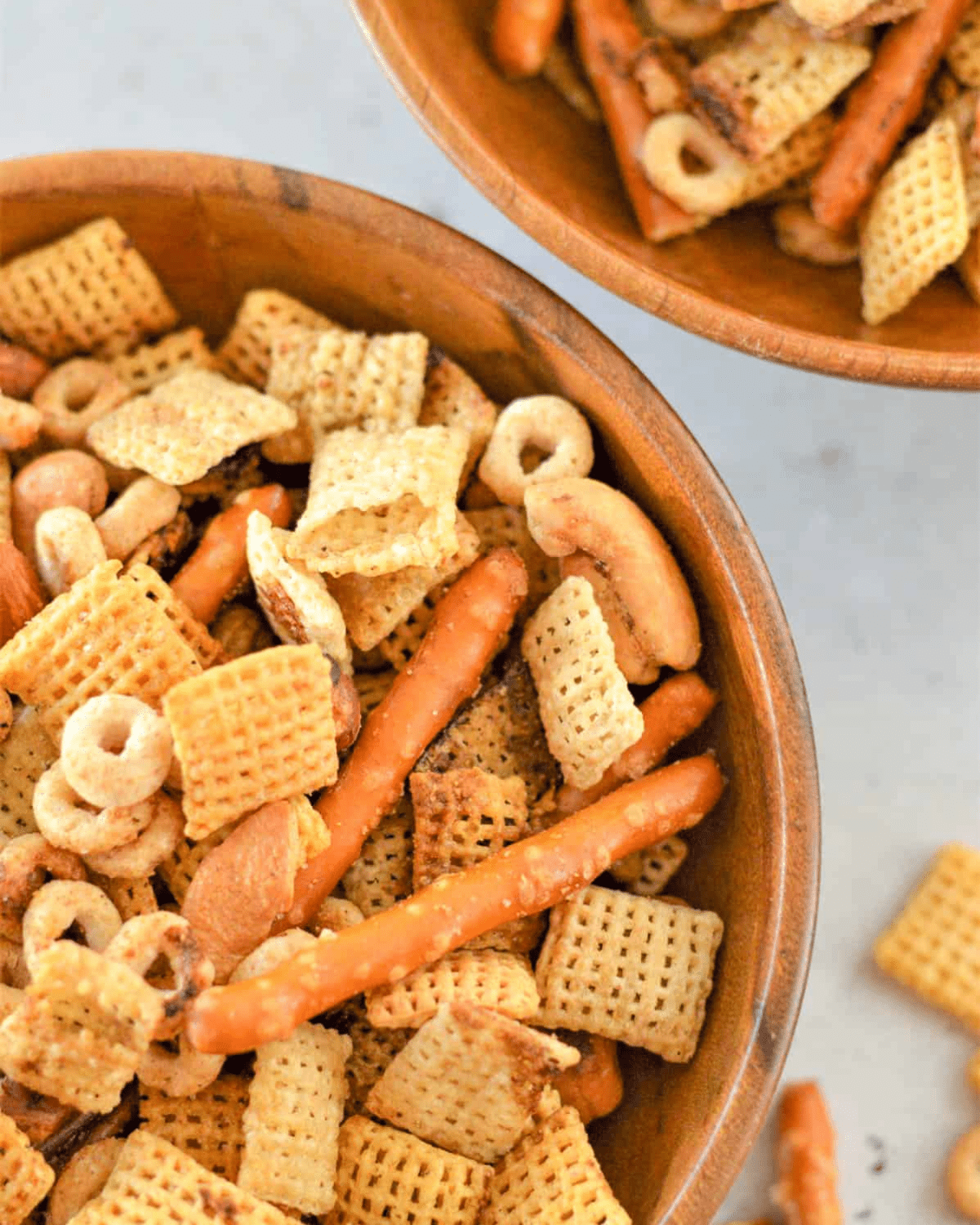 This is the snack to make and pack for a road trip or to take along for a beach day. It is easy to make with simple ingredients and it tastes amazing, no matter where you snack on it.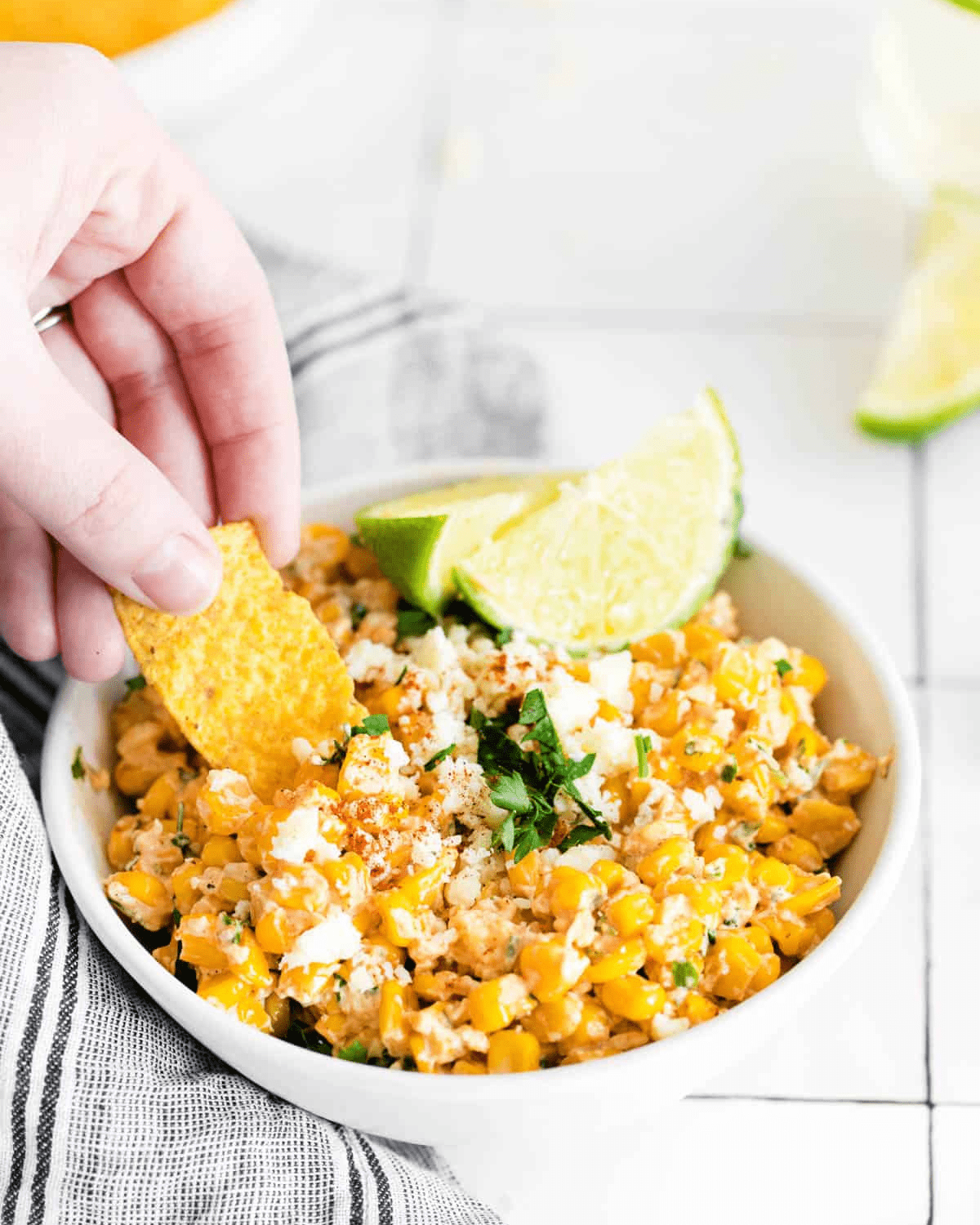 Get street corn flavor in a tasty dip for summer snacking. Take this elote dip along to a picnic, or to a BBQ for authentic flavors that can feed a crowd.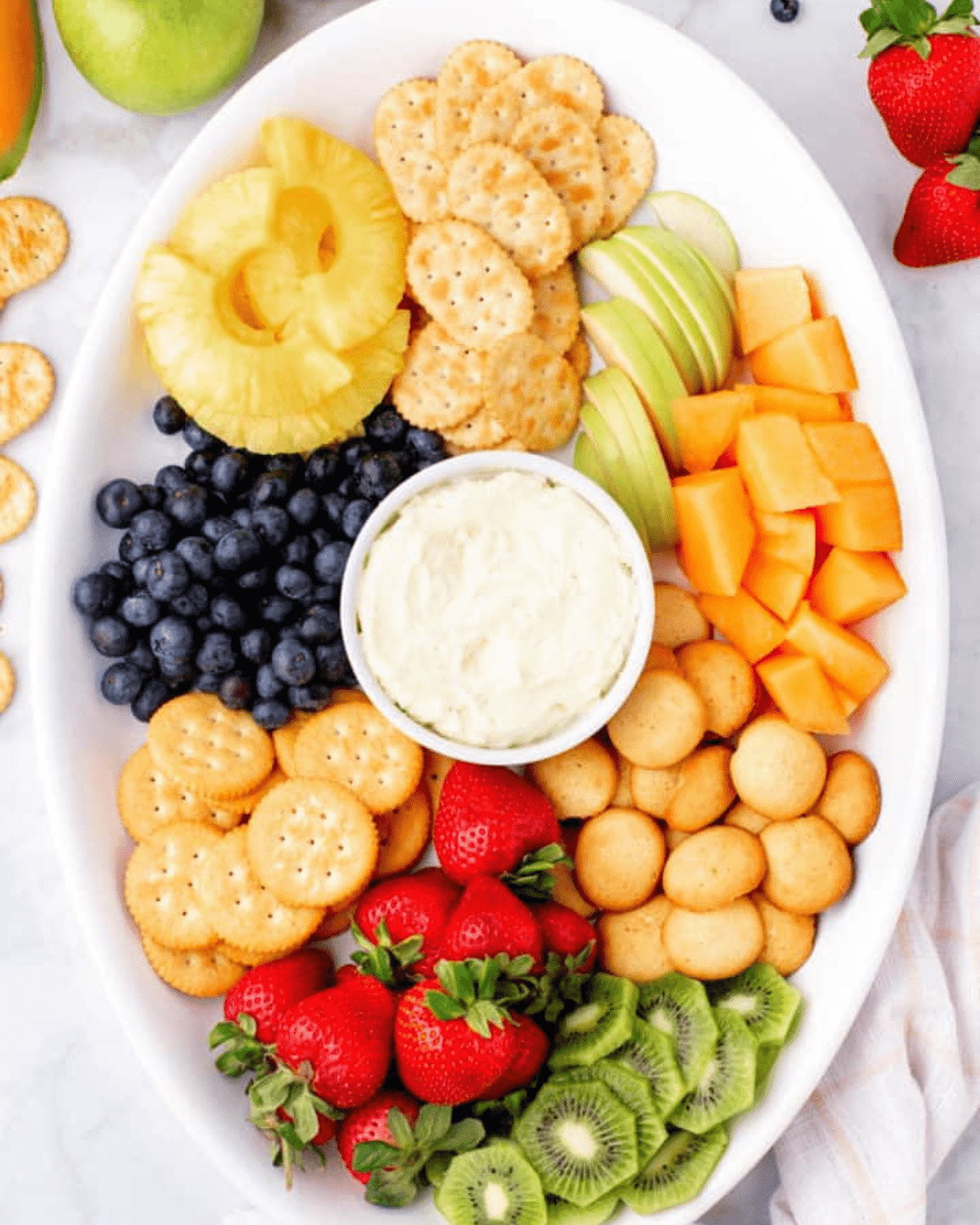 This platter of fresh fruit is just the thing to serve on a hot summer day. Luscious juicy fruits taste so good with this creamy dip.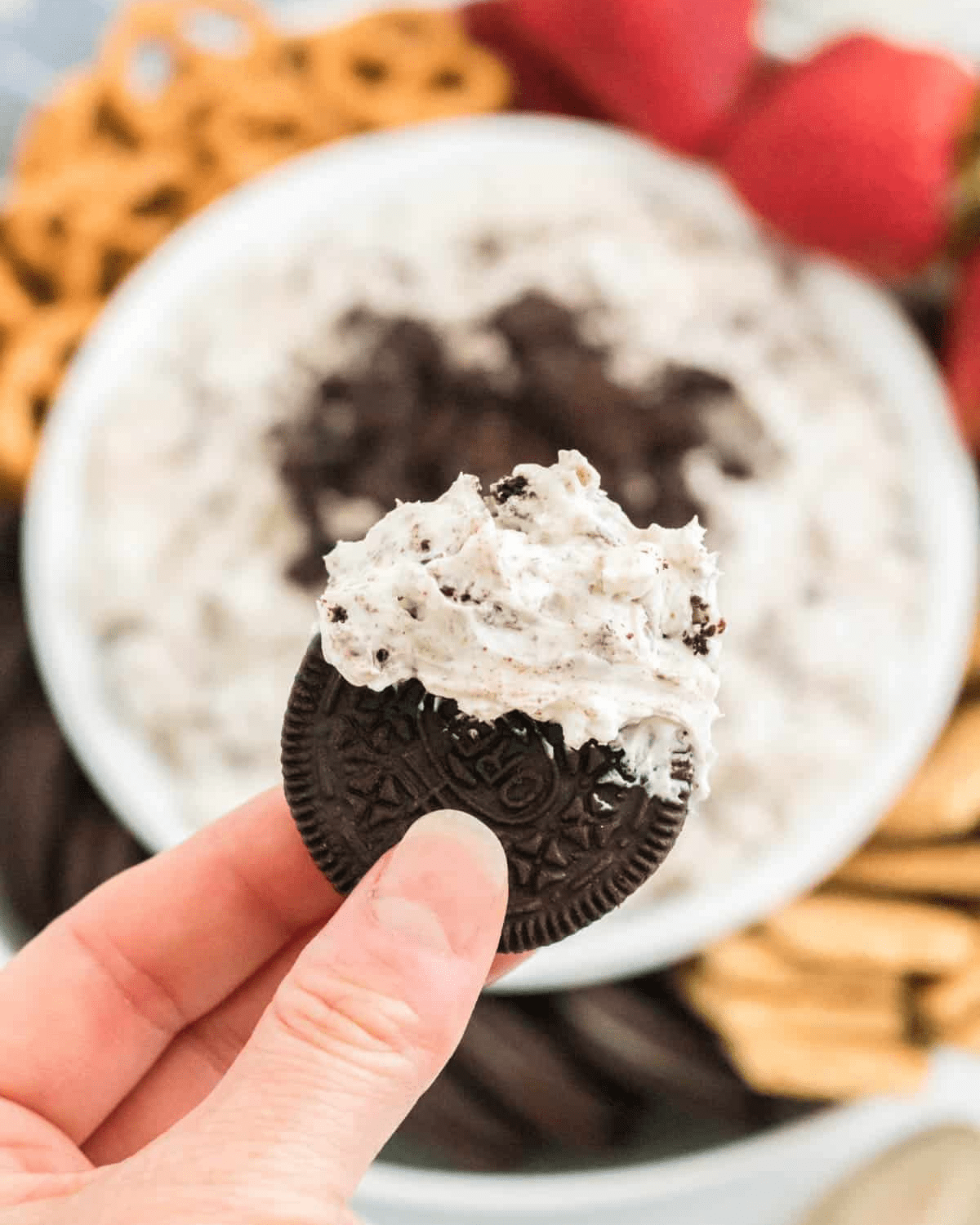 If you love cookies and cream flavors, you are going to want to save this decadent oreo dip recipe. You can dip cookies, graham crackers or fruits into this for a dreamy indulgent treat.
These no bake treats are so good! Kids and adults alike are going to reach for a second. They have so much fluffy chocolate flavor in a tidy little square that packs great for a road trip or a camping trip.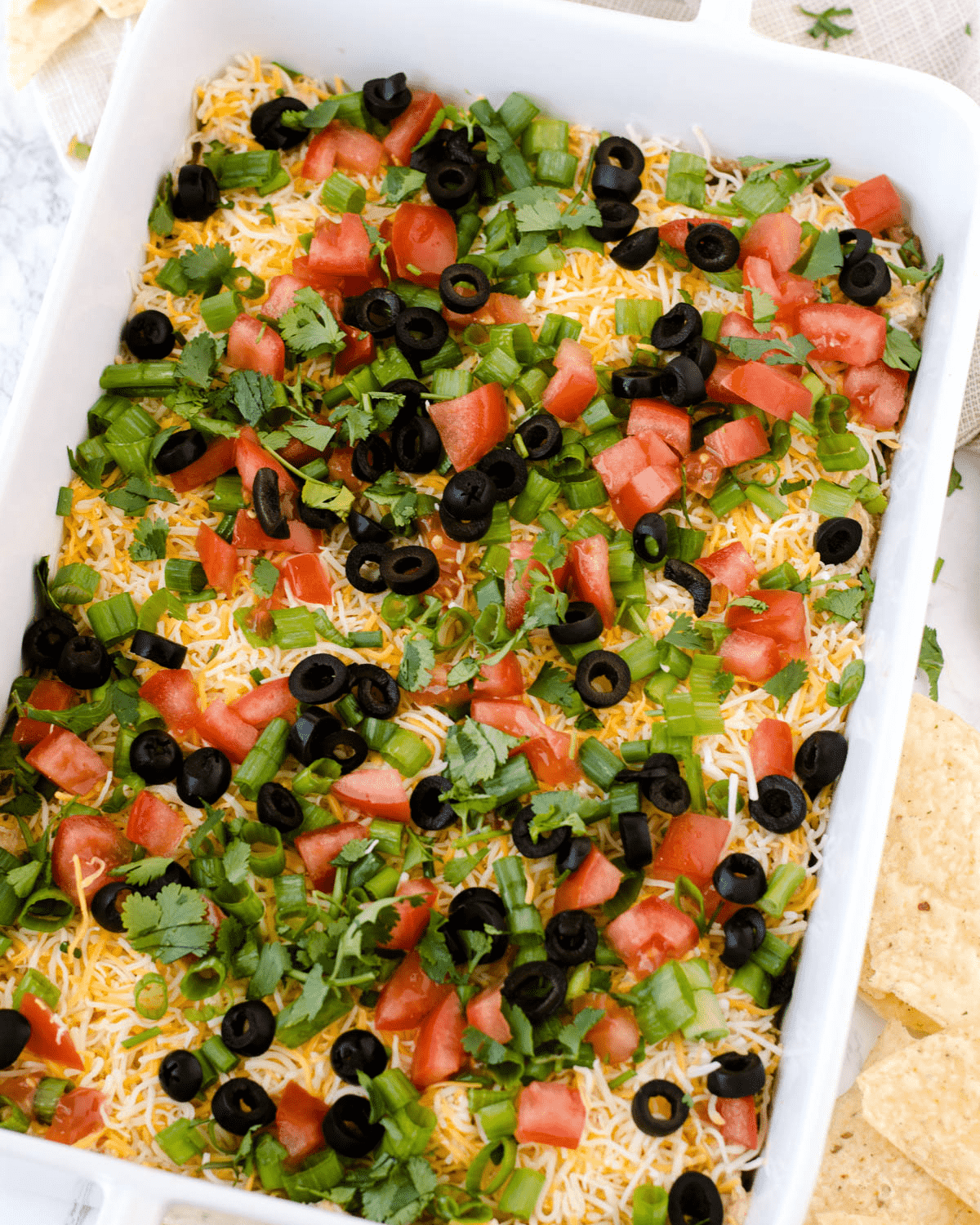 This dip has layers of meat, cheese, veggies and cream cheese for a totally delicious summer snack that can feed a crowd. Serve with chips or tortilla shells for a really tasty option that will fuel hours of summer fun.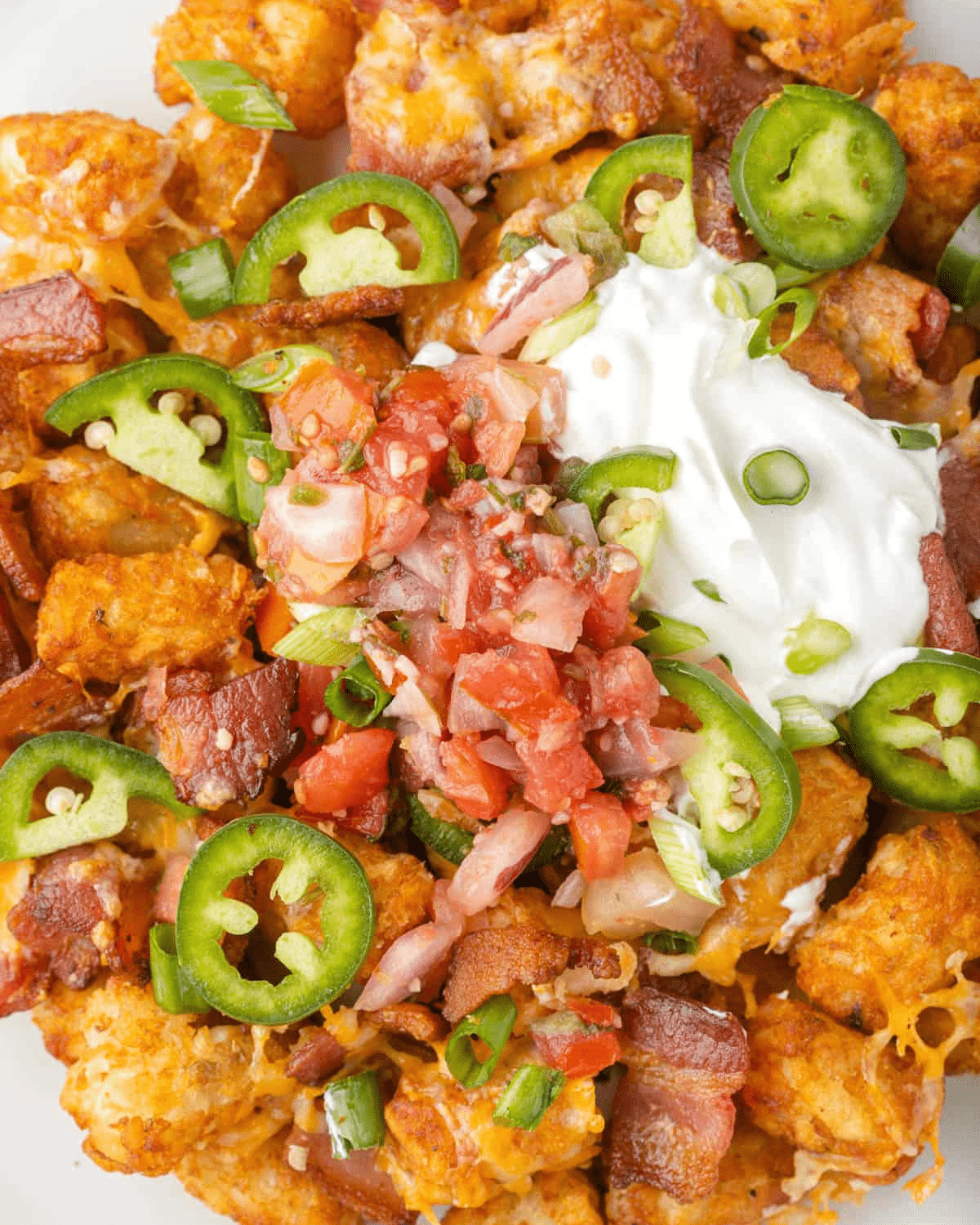 Take tots from the side dish category and turn them into a crispy, cheesy snack! This recipe cooks in the air fryer for a satisfying snack you can serve anytime! These are perfect for cocktail hour with friends.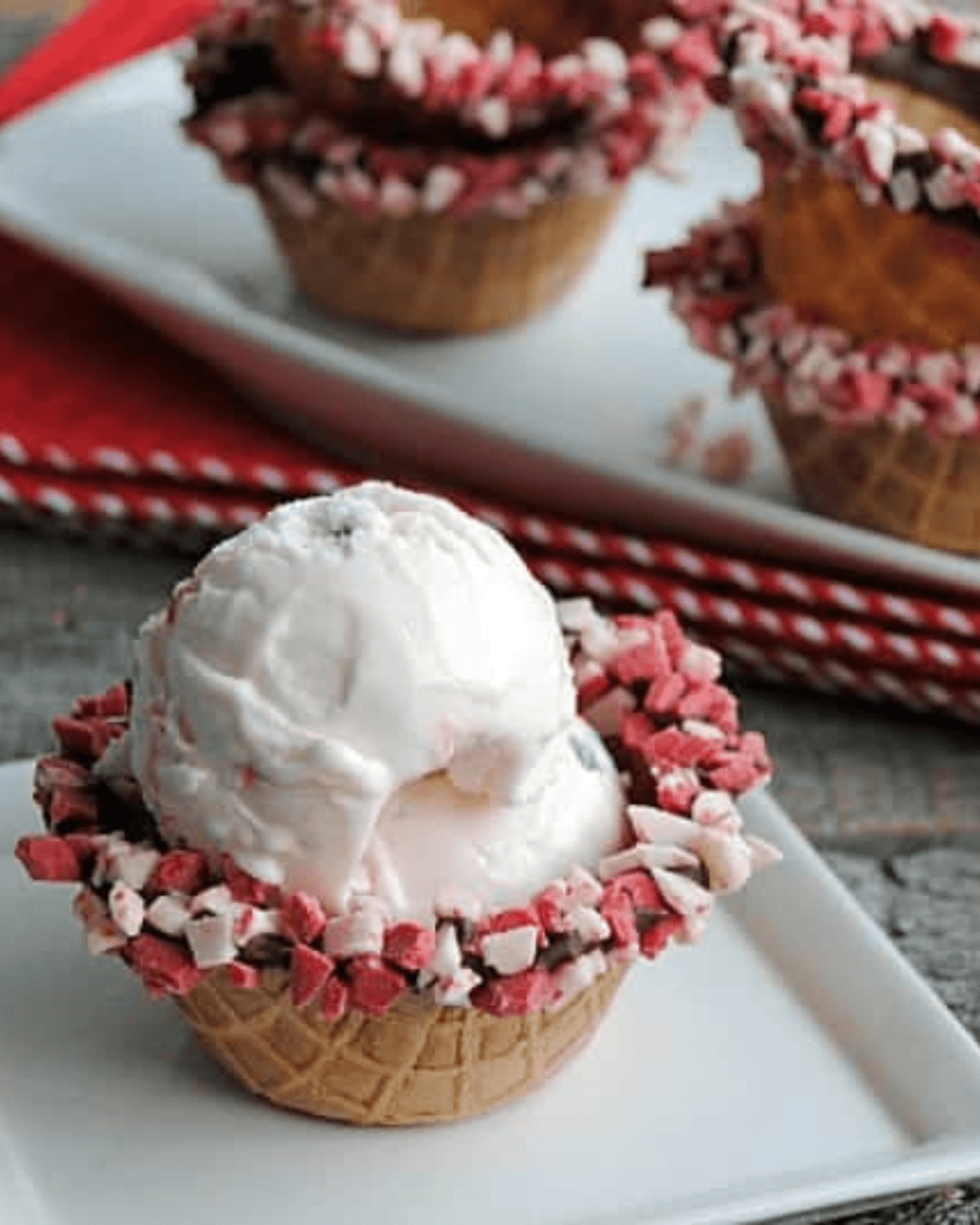 Make ice cream a special snack with this easy chocolate dipped waffle bowl. Soft ice cream paired with a crispy bowl and plenty of sweet chocolate make for a memorable goodie to share.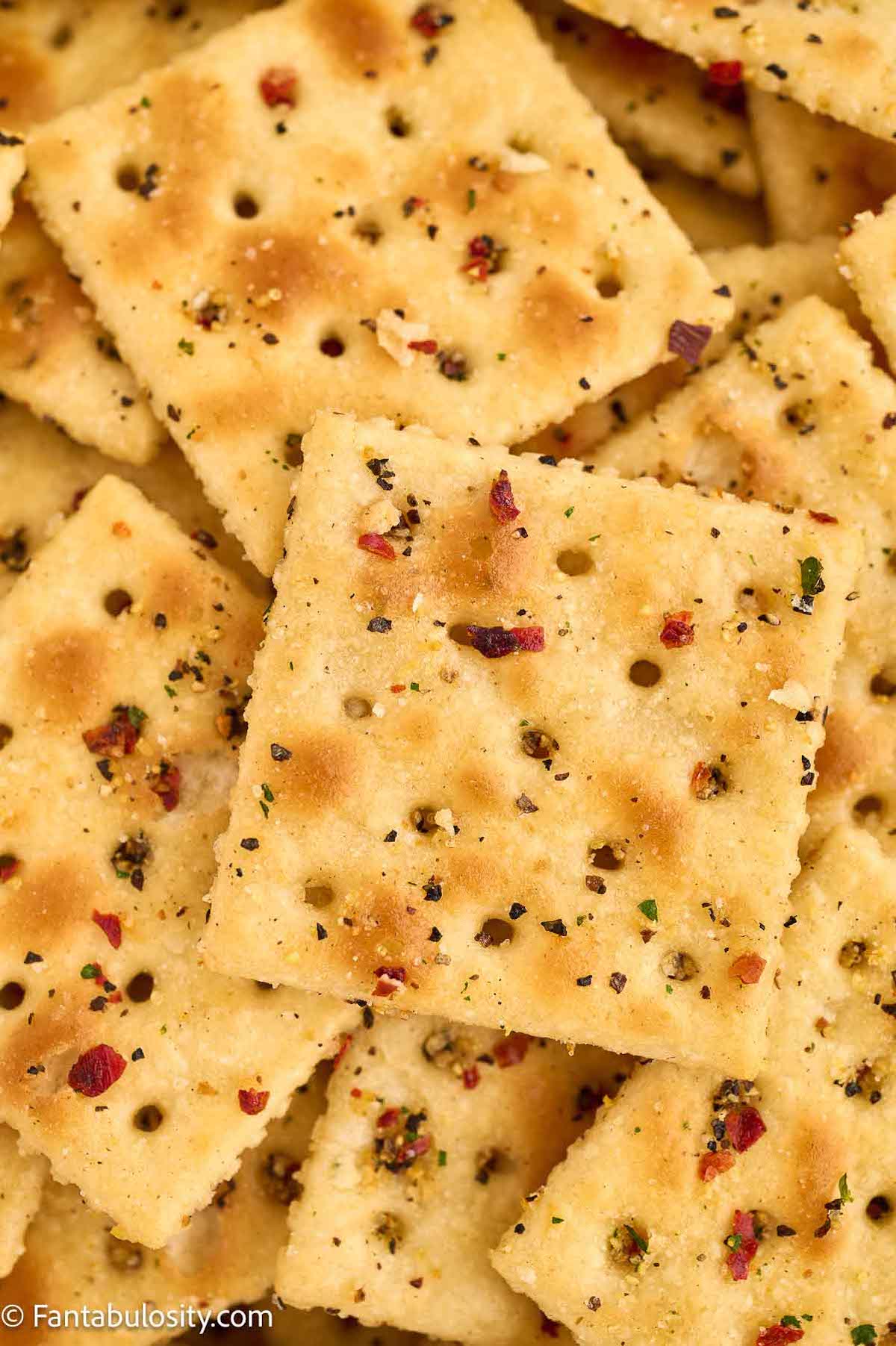 This simple snack is seriously so good! Make spicy ranch crackers for a budget friendly snack that you won't be able to stop munching on.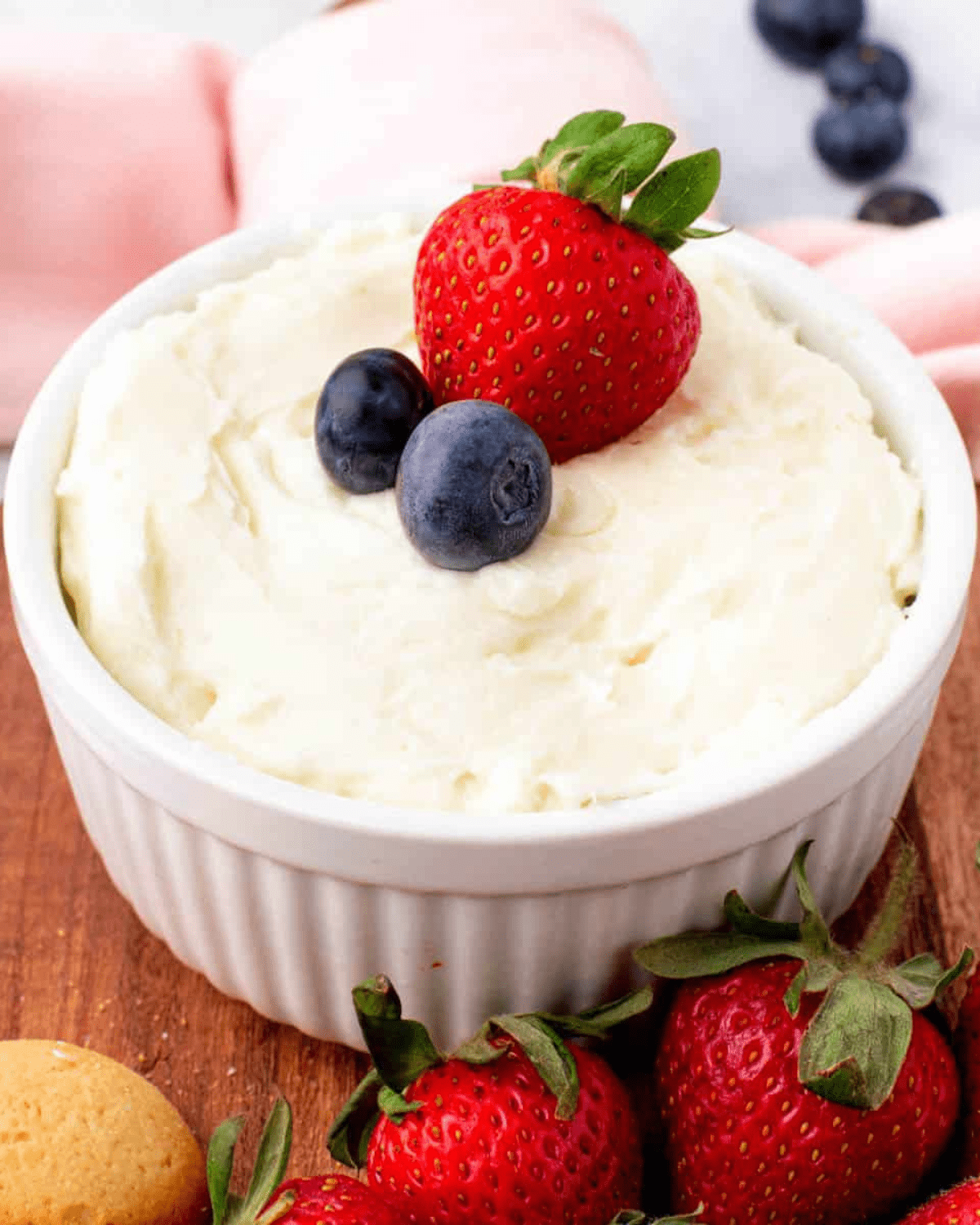 You are going to love this easy marshmallow fluff fruit dip. It tastes amazing with berries, pineapple and apples! You also will love this with graham crackers.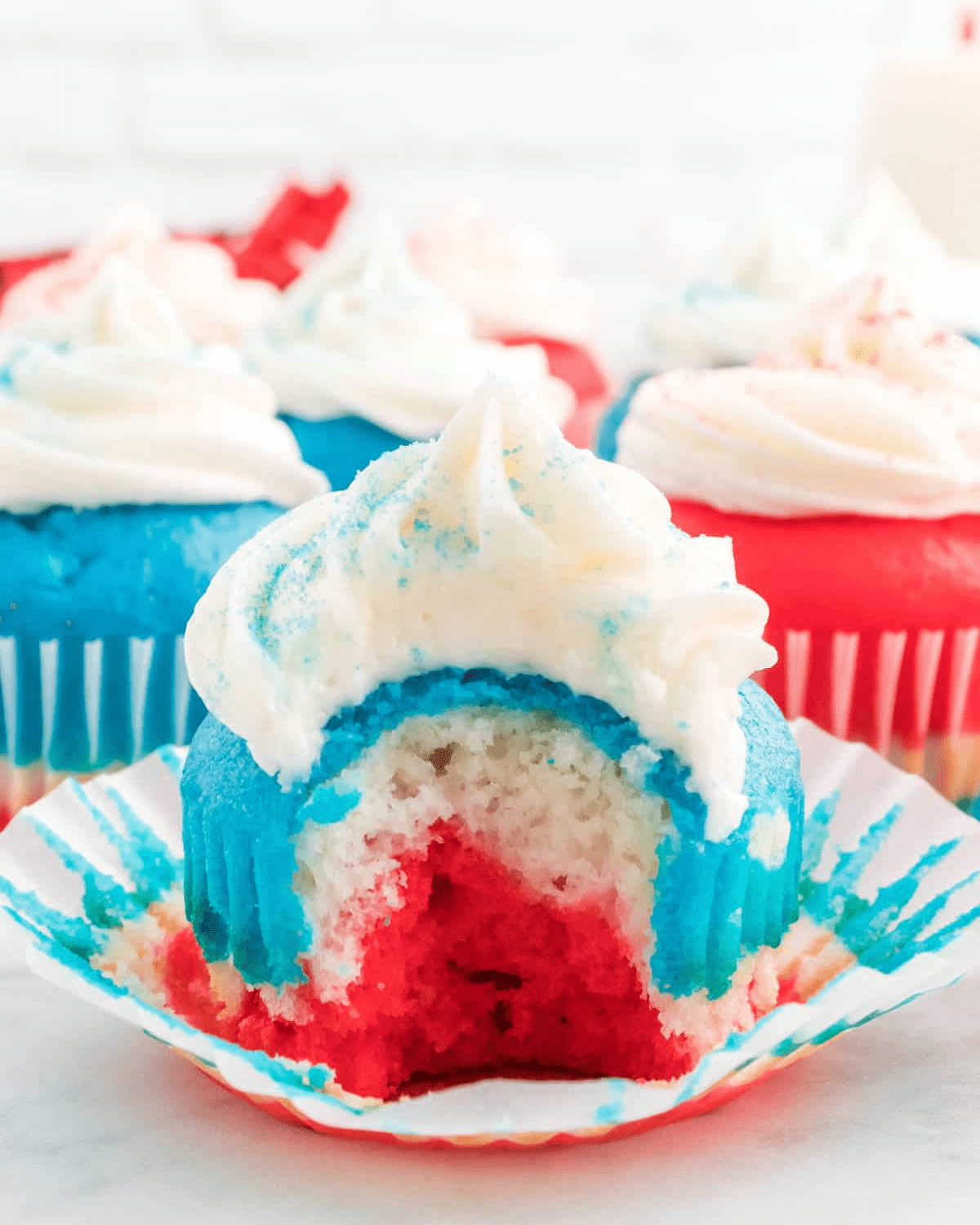 These layered cupcakes are popping with festive colors! Make a few dozen of these and take them to a 4th of July picnic for a really fun dessert.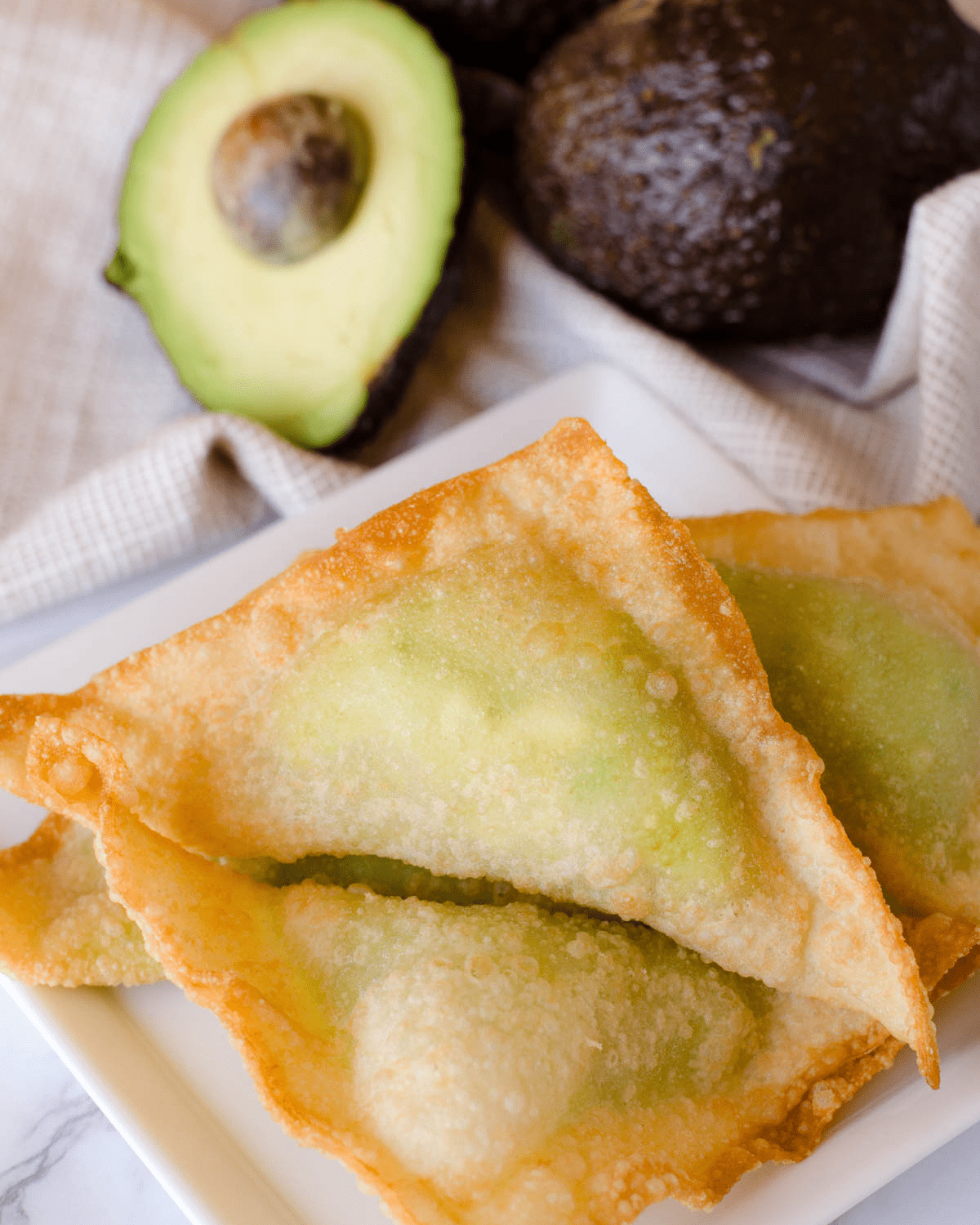 This recipe makes for the best wontons to serve with chips and salsa for a unique summer snack. If you like avocados, you are going to want to grab 2 of these because they are so good!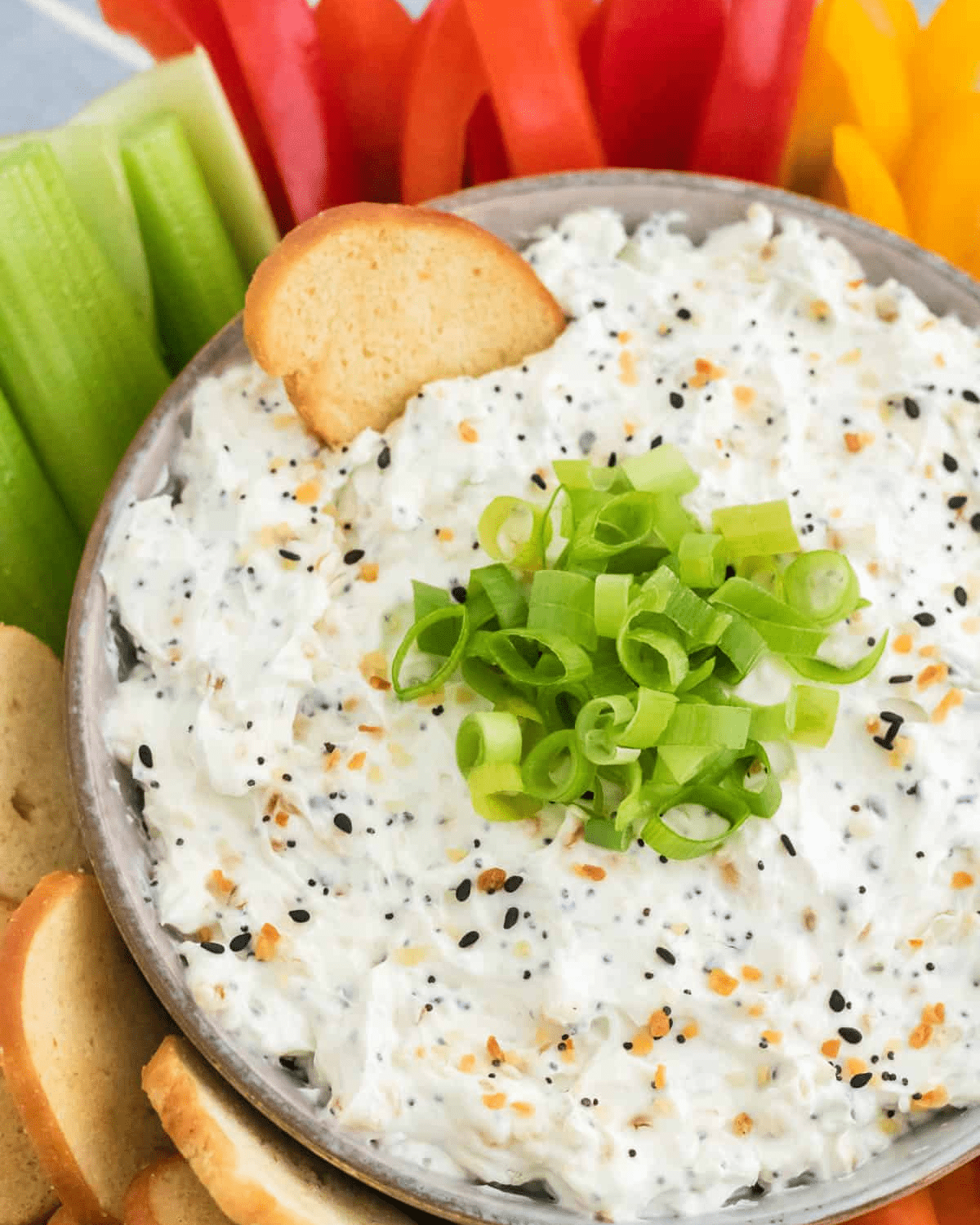 Put your garden fresh veggies and pair them with this dreamy, creamy dip! It has all of the flavors of an everything bagel for a healthier snack option.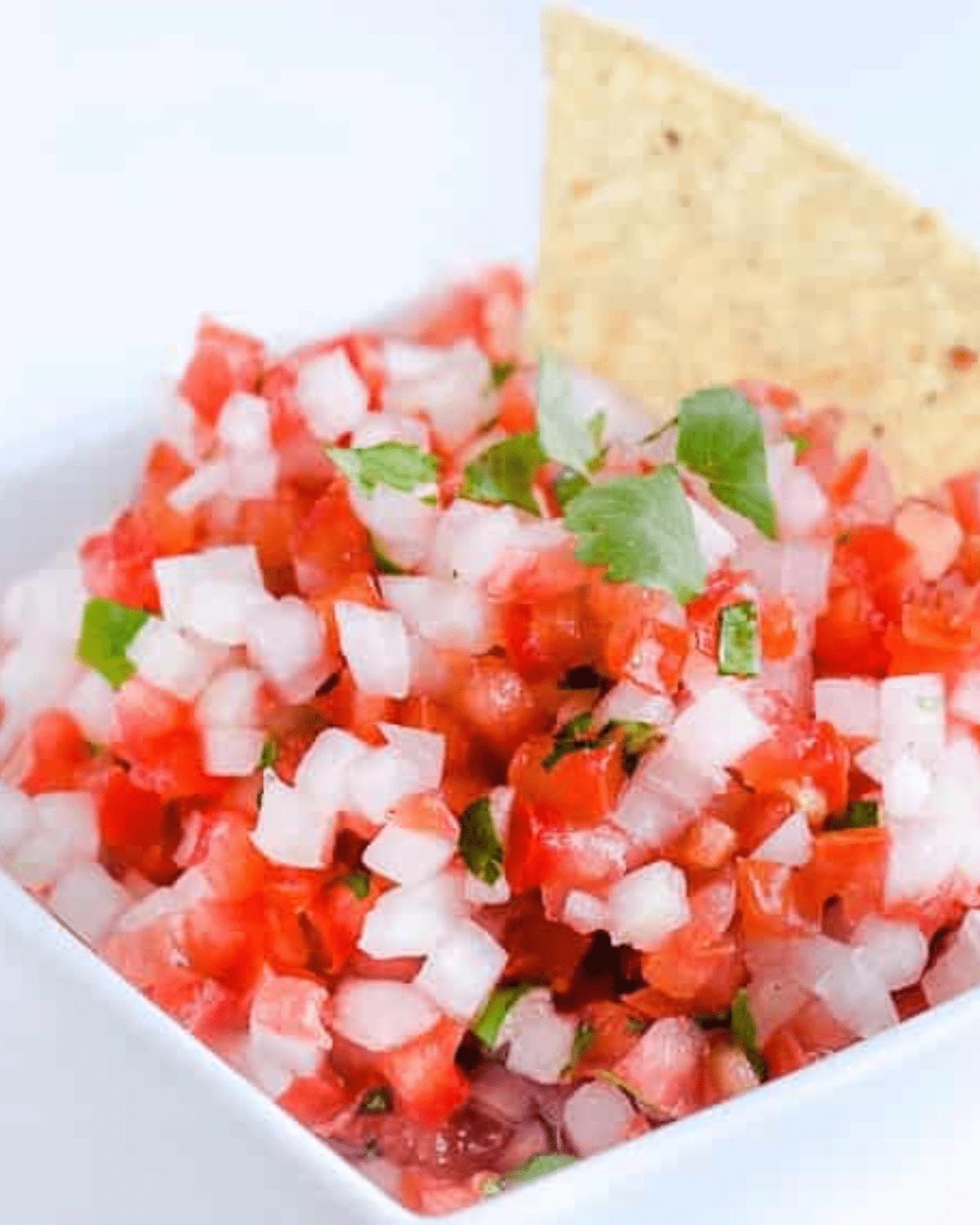 Garden fresh onions, tomatoes and herbs make for the best summer snack! Thispico de gallo is easy to make and tastes so good! Pair this with a summer cocktail if you want to unwind with the freshest flavors.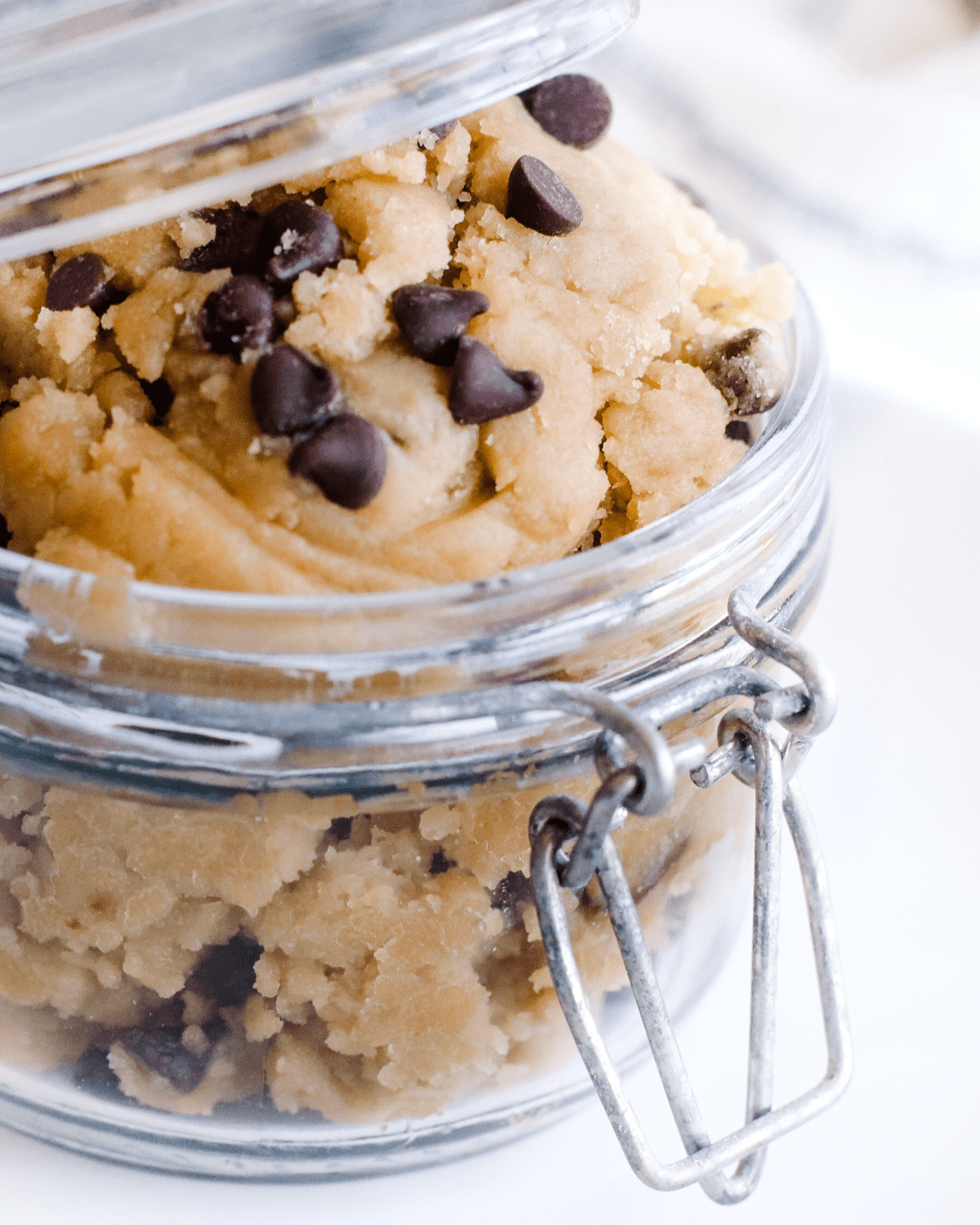 If you are craving cookies but don't want to turn on the oven and heat up the house, check out this edible cookie dough recipe. Store a jar of this in the fridge for a fast summer snack on demand.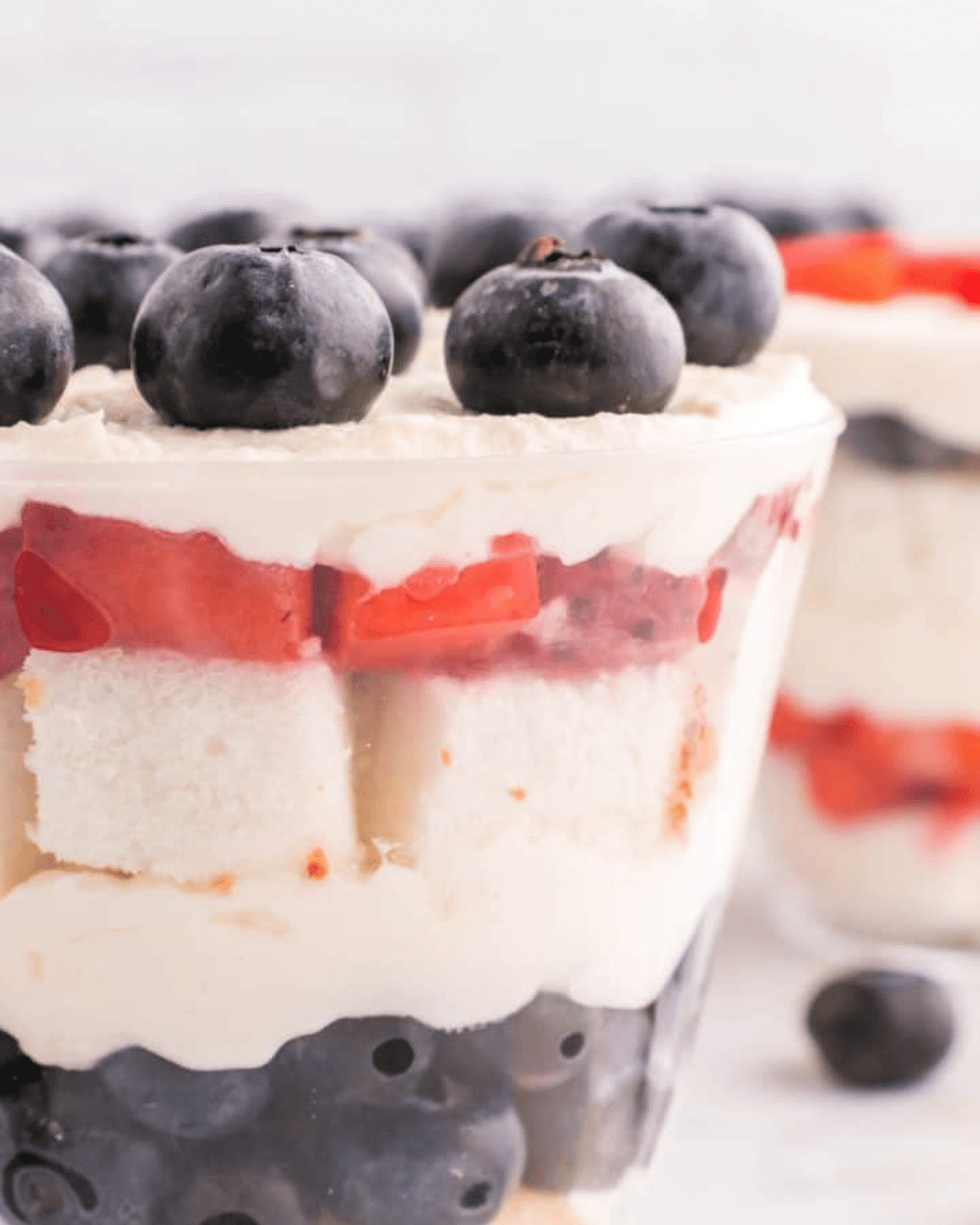 Make these trifles in individual jars for a portable summer snack! These are full of fresh summer berries for a pretty and delicious after dinner sweet.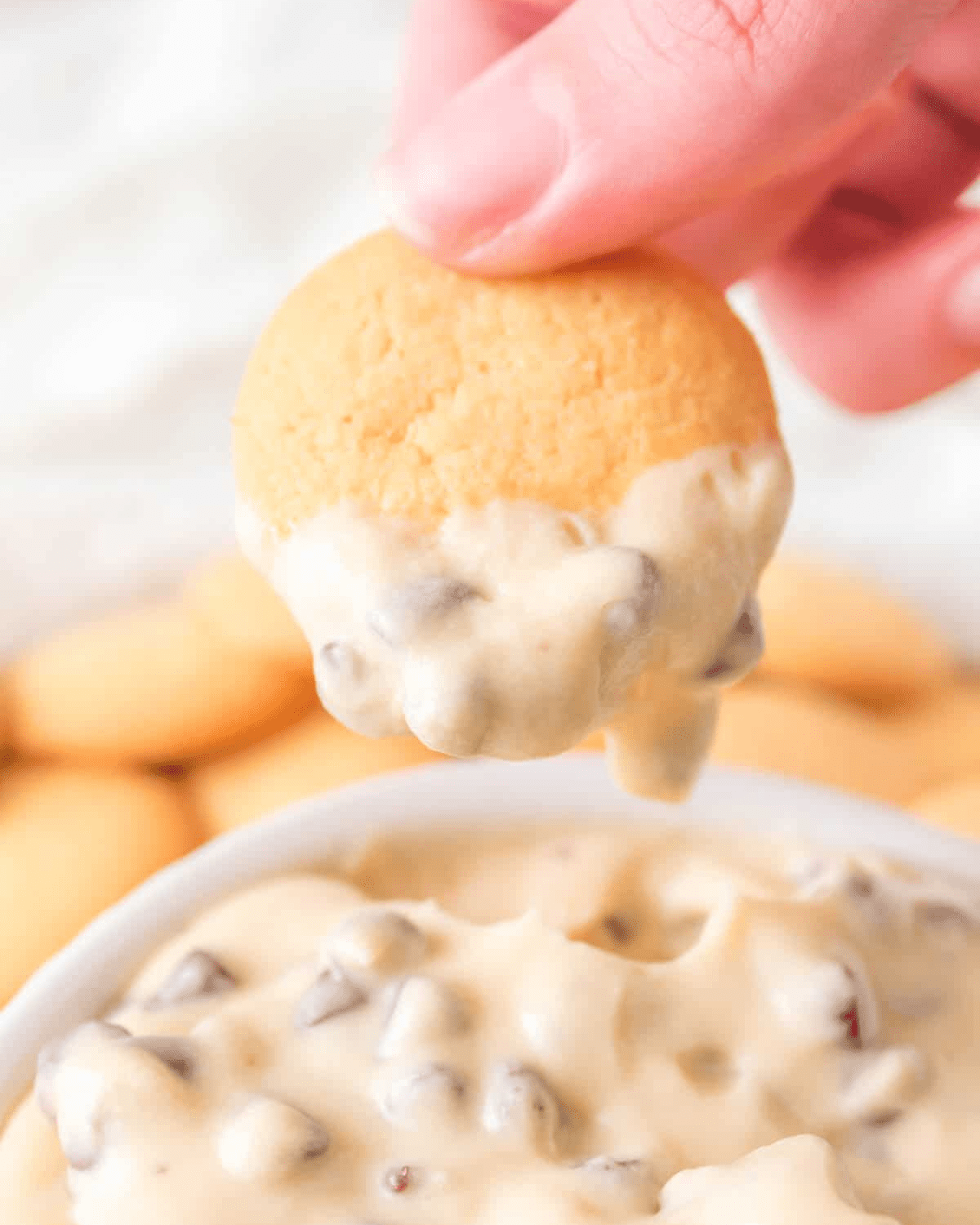 Don't give up on a sweet treat because it is too hot to bake. This booty dip is a viral sensation for good reason. It is nothing short of amazing! So decadent and tasty and easy to make.
Red, White and Blue Star Rice Krispie Treats
This festive summer snack needs no baking and is perfect to pack in a picnic basket and share as you watch fireworks. Everyone will love the colorful layers and shape!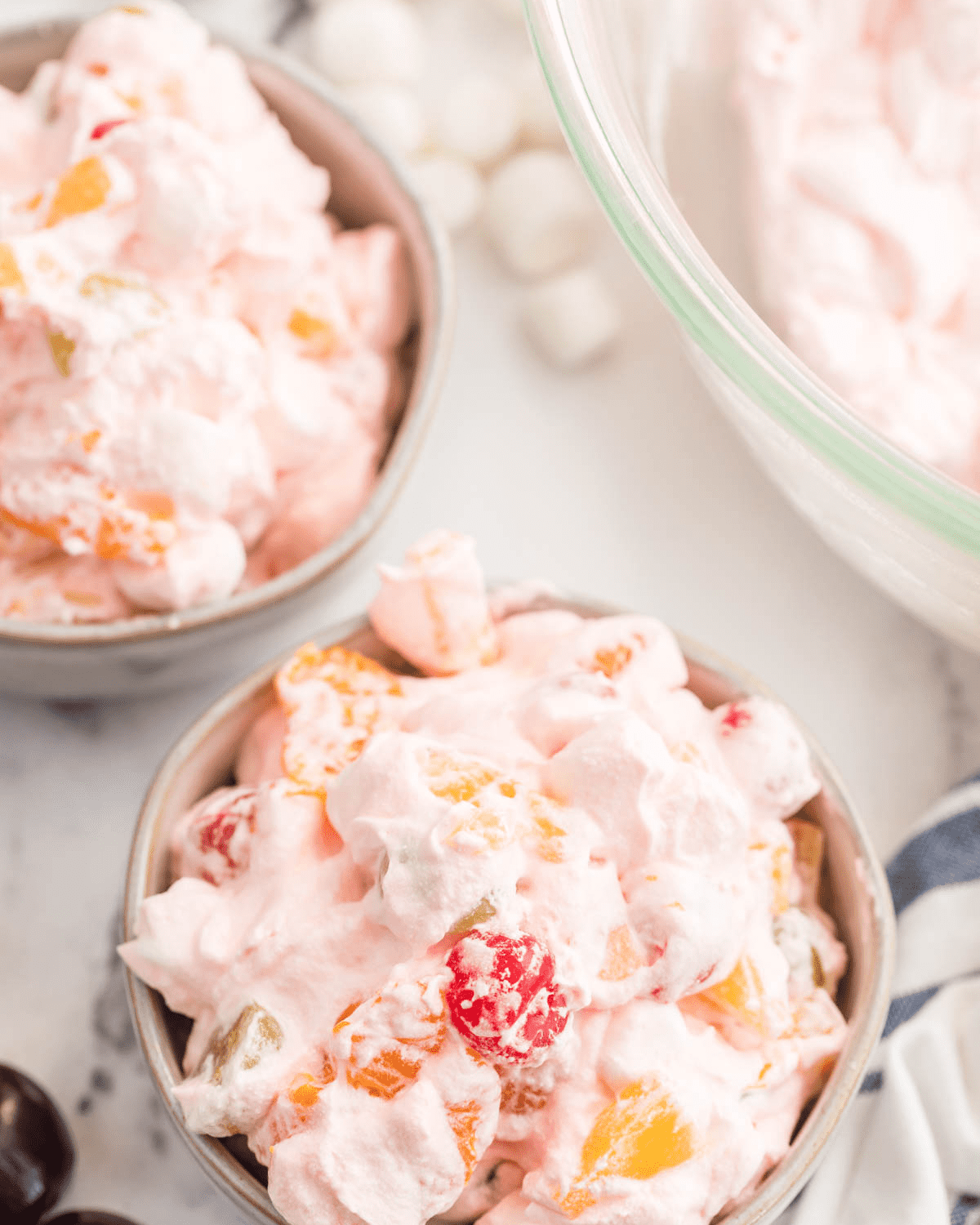 This fluffy fruit salad uses cool whip to make a delicious sweet treat to share. You will love how this tastes after a hot day in the sun.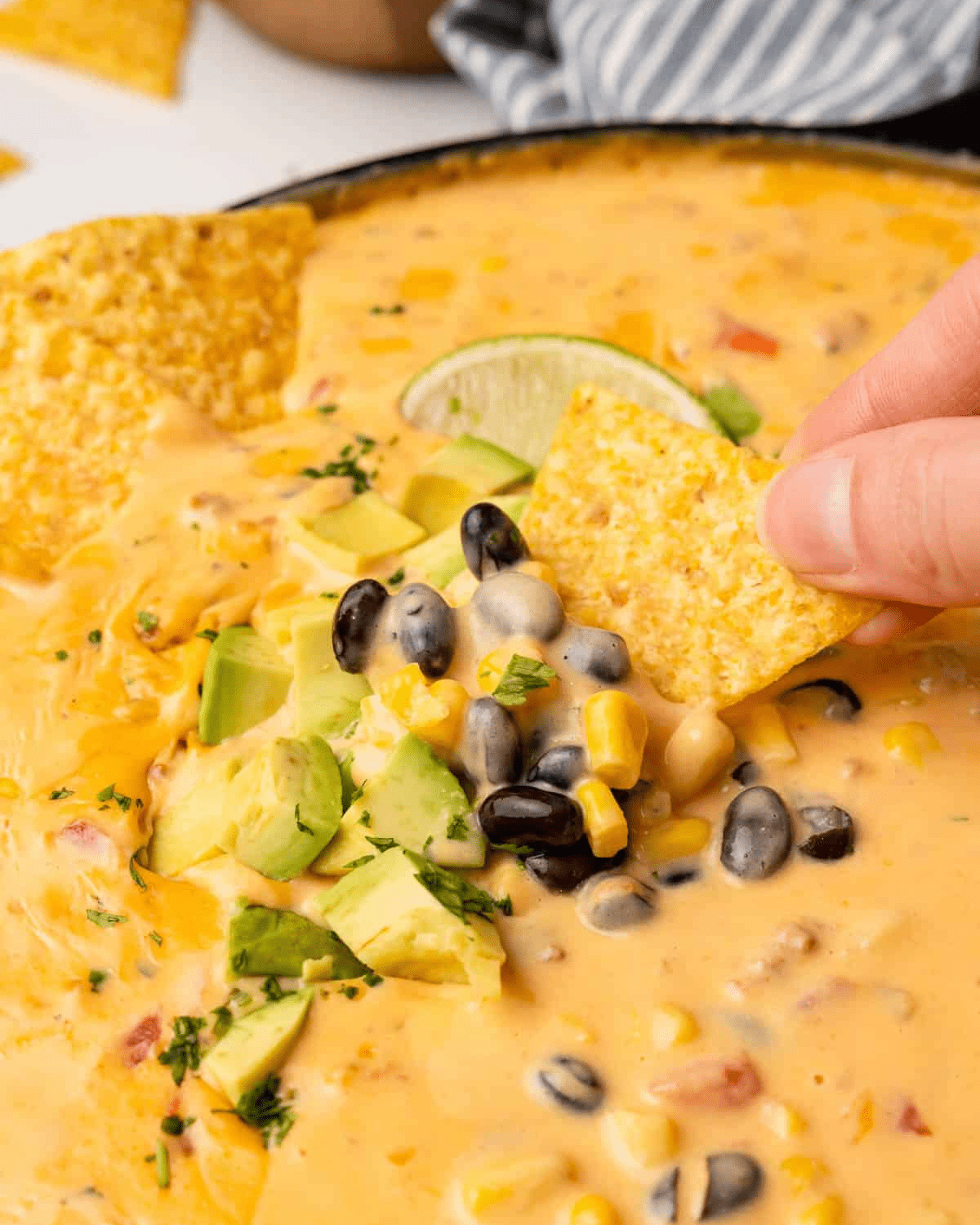 This cheesy dip is packed with tasty things! Black beans, corn, and avocado make this dip hearty enough to satisfy a crowd of hungry snackers!
Strawberry Jalapeno Bruschetta
I know you are going to love this easy snack! It is sweet, spicy and so easy to make on a summer afternoon. This pairs well with a glass of wine or a glass of fruit punch.
This dip is so flavorful! Make it and enjoy with chips or fresh veggies like peppers and celery for a summer snack that is very satisfying. This is great as a side with burger night too!
This recipe for cheesecake stuffed berries is perfect for summer snacking! They are sweet, tart and creamy!
Fruity pebbles make this unique marshmallow treat pop with colors and flavors! Make these at the last minute for a treat you can share with everyone.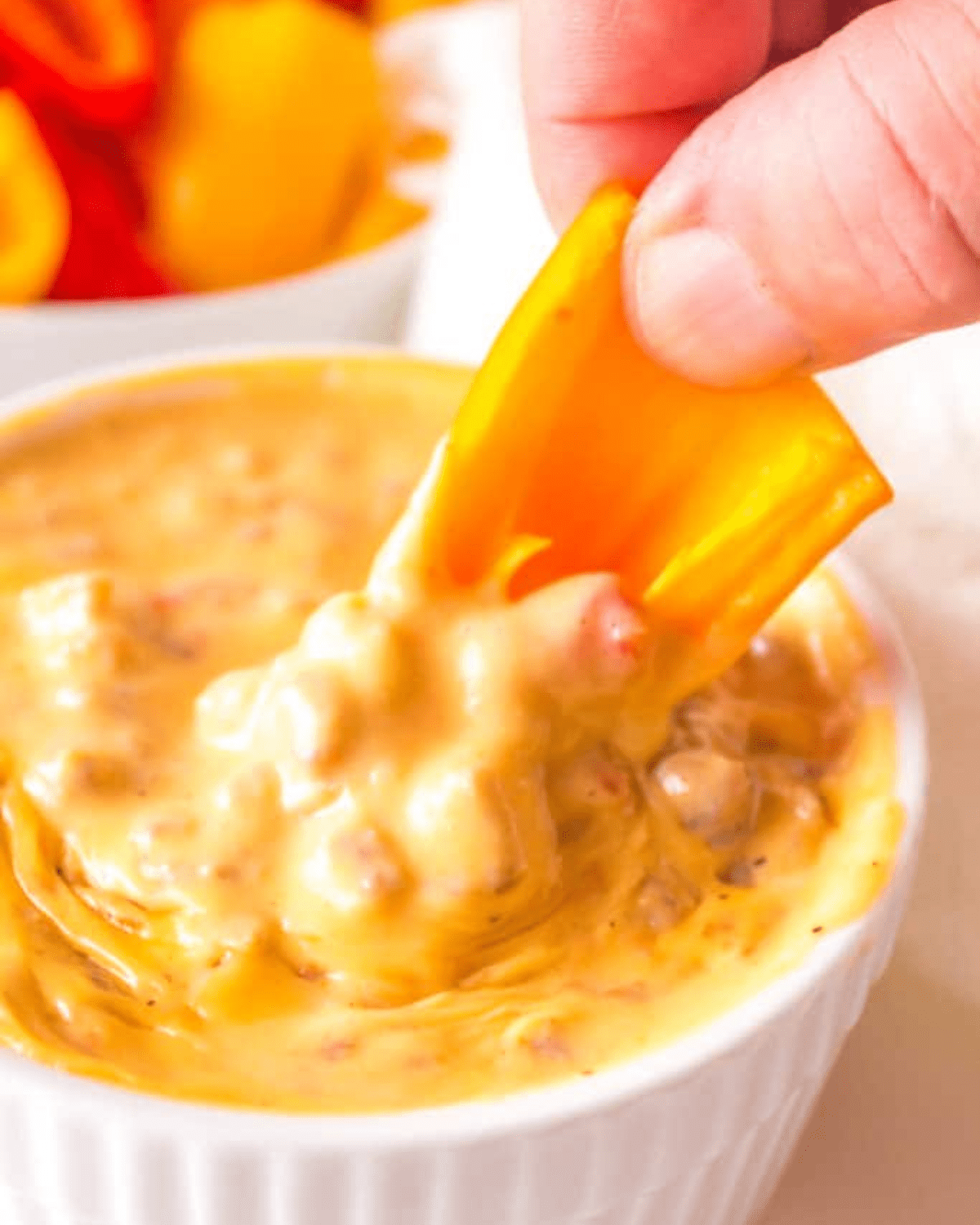 If you are entertaining on the patio, you are going to want to dig this smoked queso! It is awesome with chips, veggies, or even drizzled over a taco if you like.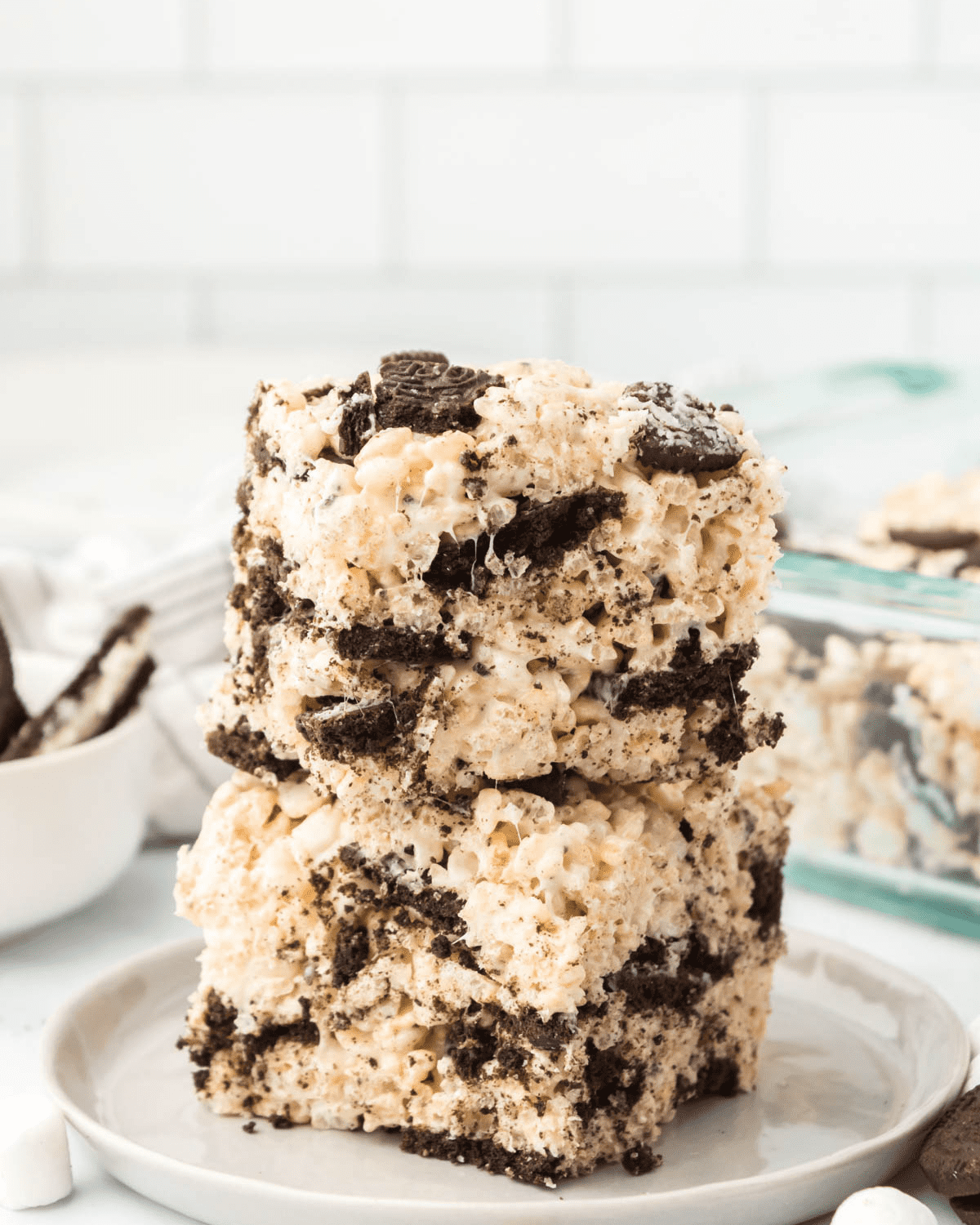 Give your oreo cookies a whole new experience by mixing them into rice krispie treats! These are so good! You are definitely going to make these to take to the next summer party.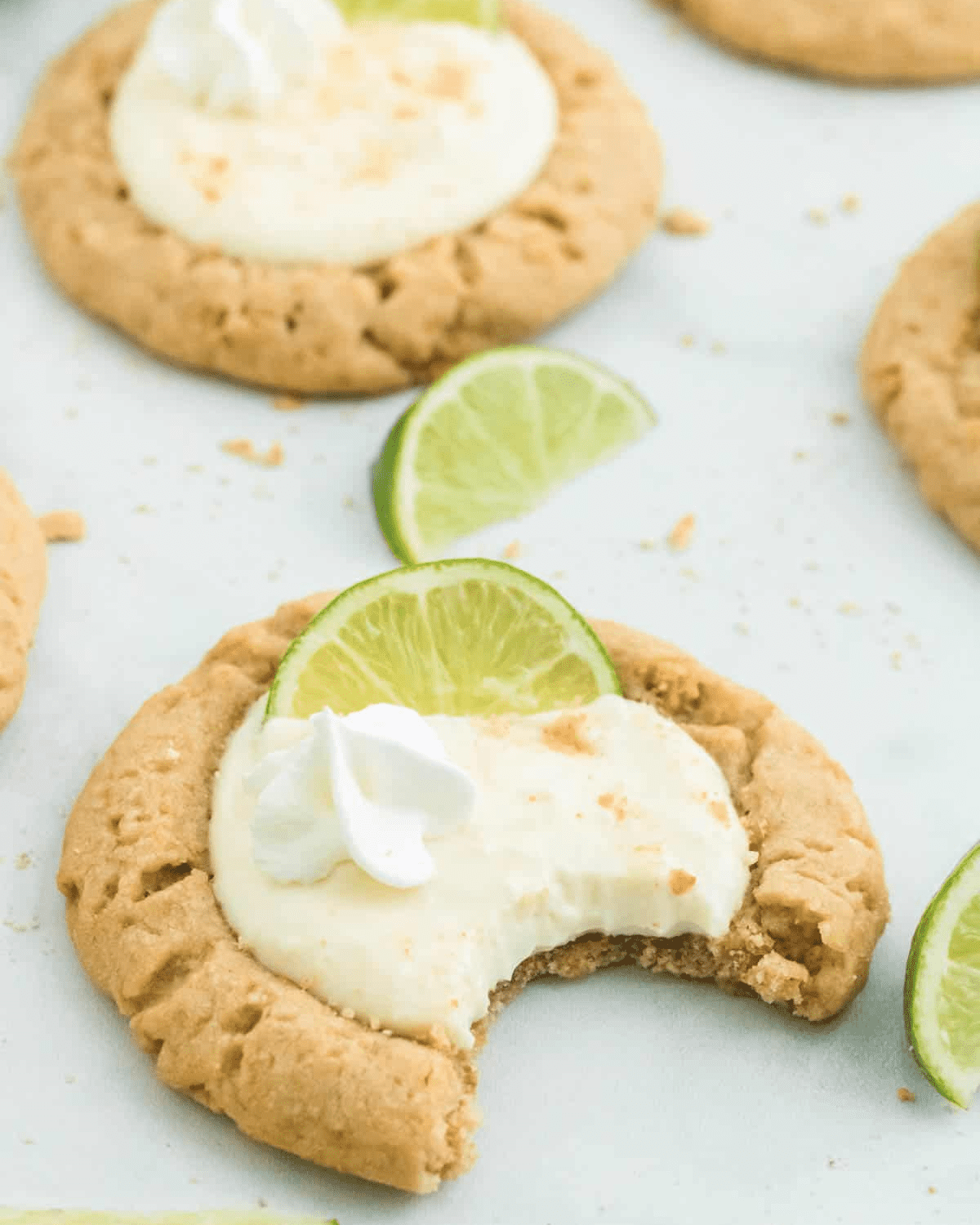 Cookies are always a good idea, and this recipe is no exception! Make these crumbl copycats when you crave a fruity snack. These soft cookies have the best tart kick to them for an afternoon pick me up.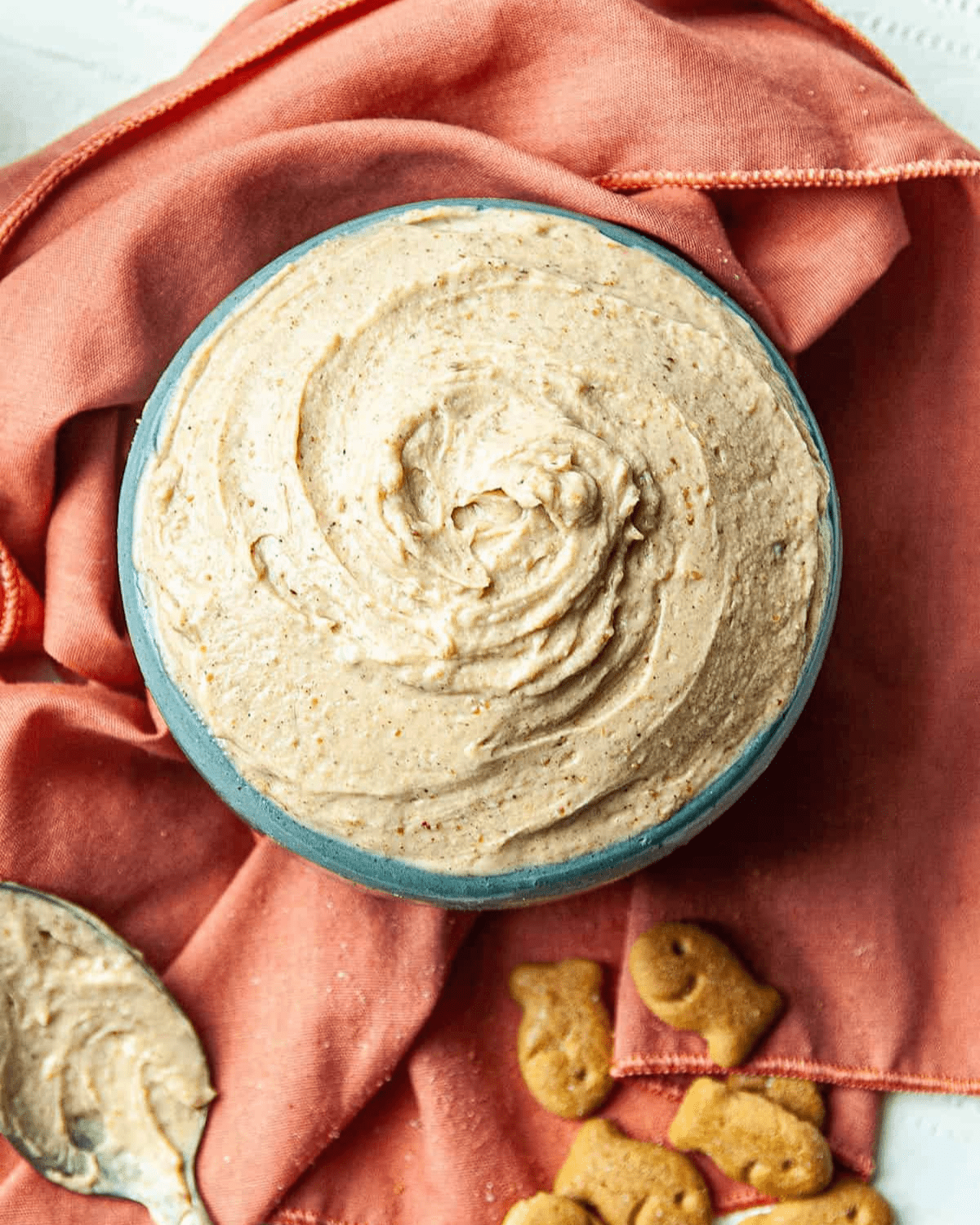 This dip is the ultimate cool and creamy dessert. It has peanut butter, honey and yogurt to make a healthy sweet snack that everyone will want to dip a fruit or cookie into.
Pair meat, cheese, fruit and crackers together for a snack that you can share. You can also add in your favorite options to make this cheese board unique to your taste buds.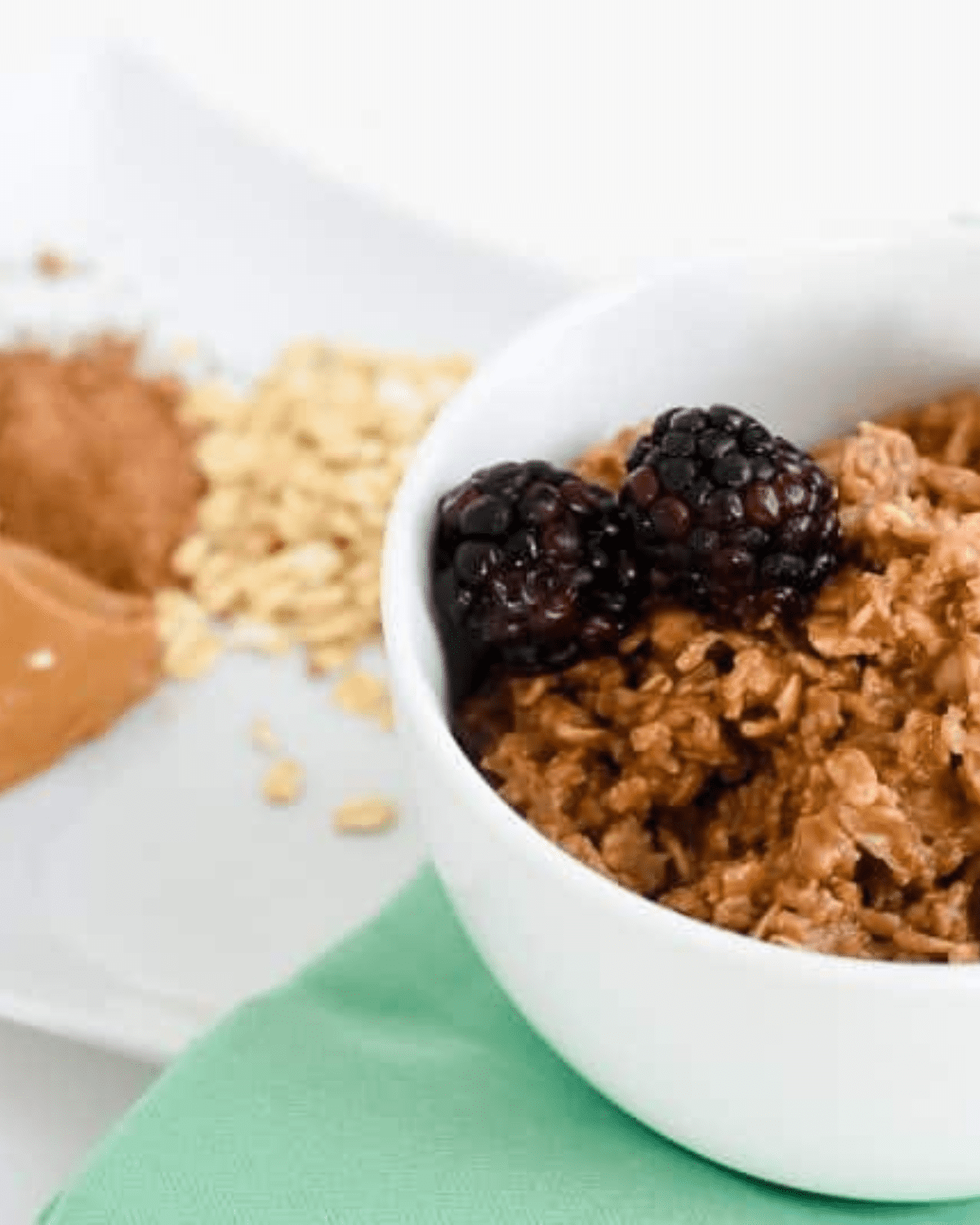 If you have been craving cookies, then this skinny oatmeal makes a guilt free summer treat you can munch on without the guilt. This tastes so much like no bake cookies. You are going to love it.
Take a healthy air fryer snack along on all of your adventures this summer with these crunchy apple chips. These are satisfying, nutritious and so easy to make.
Get fresh flavor in every bite with the best ever homemade guacamole. I know you are going to want to make this every week for a summer snack to savor with fresh veggies.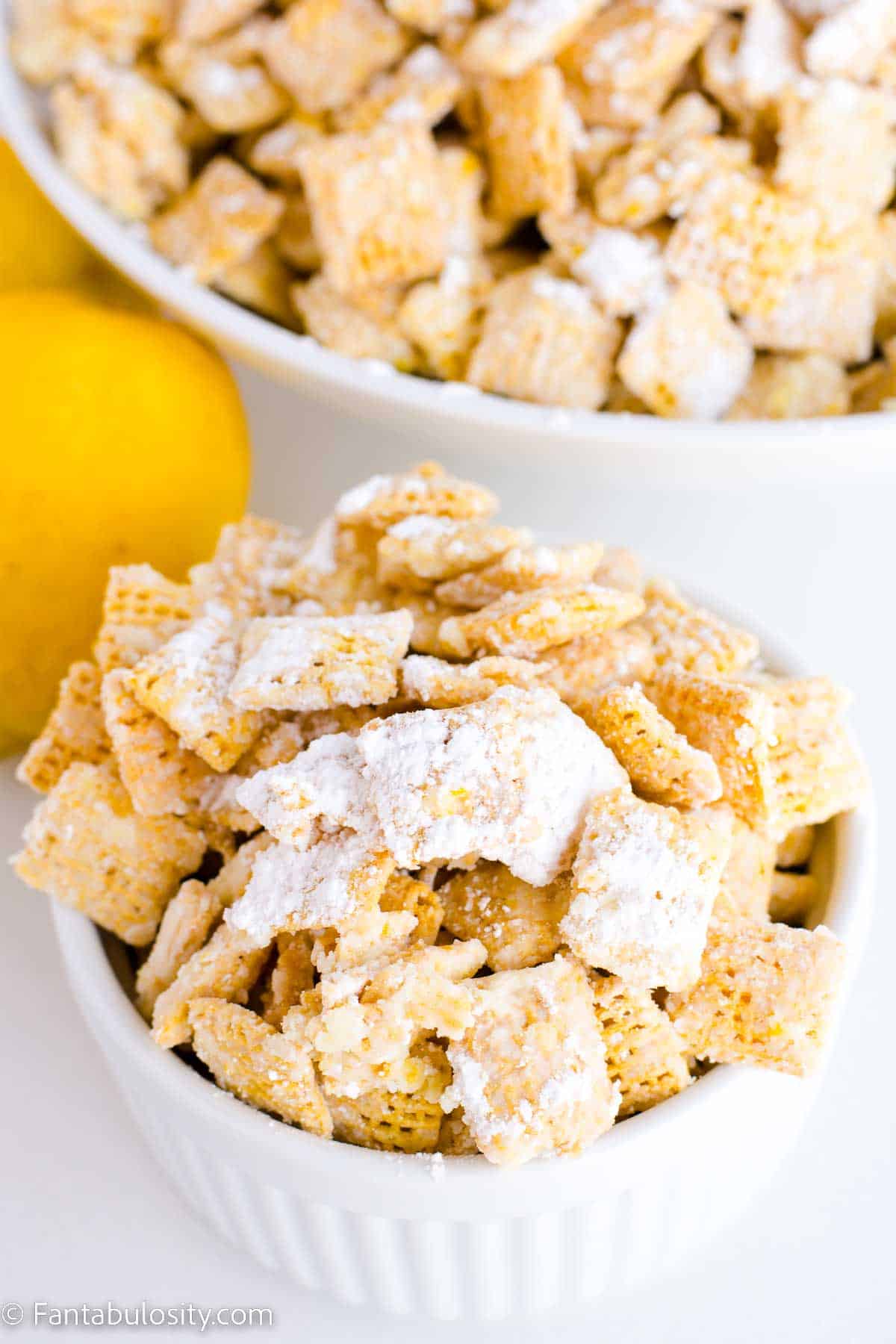 White Chocolate Lemon Puppy Chow
White chocolate and lemon are so good together in this sweet and crunchy snack. Make this puppy chow in a big bowl and pass it out for a light snack that will fuel summer fun until you stop for dinner.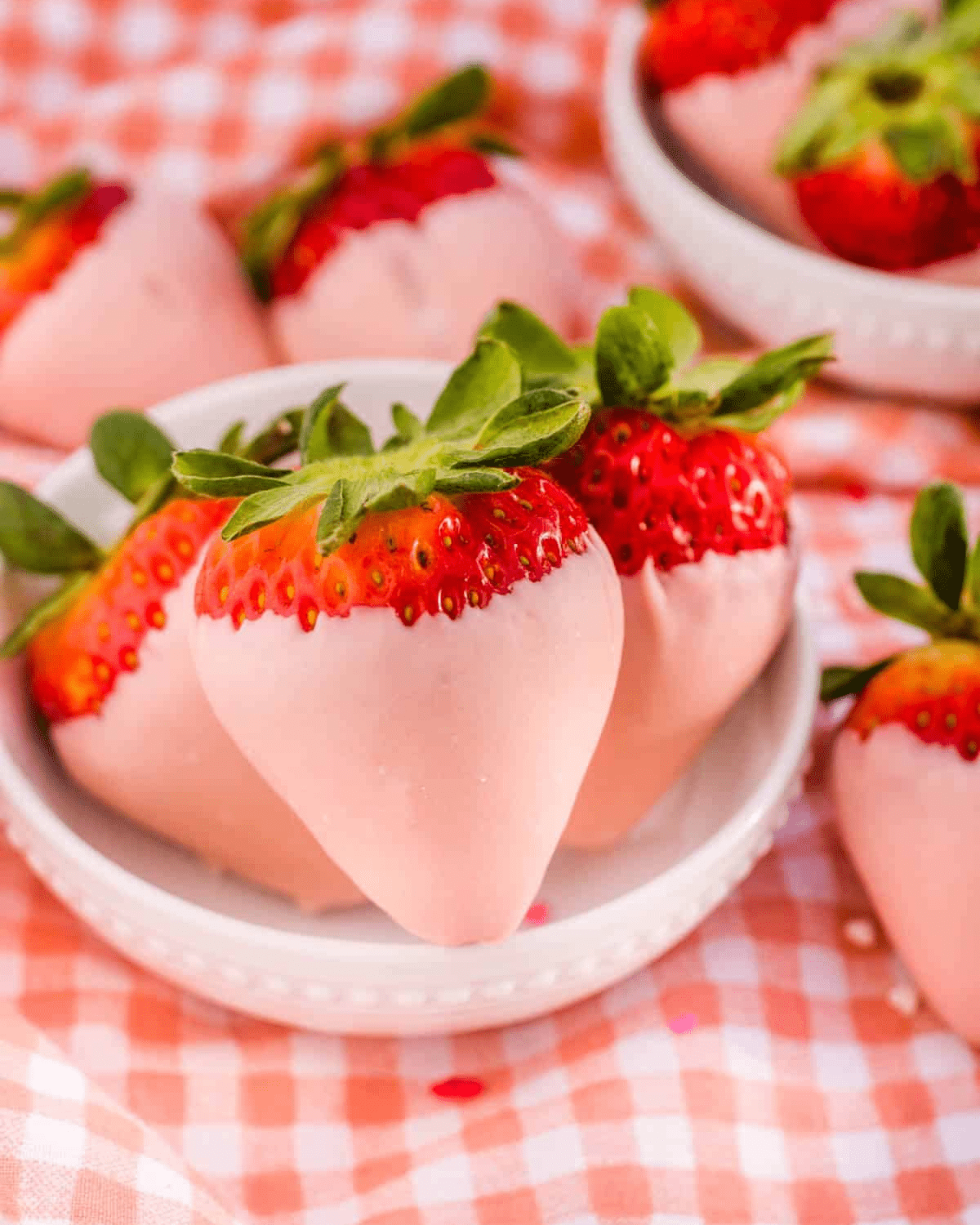 After your next trip to the strawberry patch, you have to make these pretty pink chocolate covered berries. They are so delicious and easy to make. The results are completely luscious.
Which of these snacks do you want to make first? I would love for you to leave a comment and let me know what you like to munch on in the summer.
Tips for Making Summer Snacks
Since you're looking for ideas for snacks for the summertime, here are some tips to keep in mind:
Use fresh ingredients whenever possible. Your garden is a great source of snack ingredients, as is your local farmers market!
Be creative with your fresh ingredients to discover new flavor combinations that taste amazing.
Store your snacks in an airtight container to keep them fresh until you are ready to serve them.
Keep them cold in the fridge, or nestled on a bed of ice to keep your snacks fresh in the summer sun.
We love gathering recipes for you, depending on cuisine, ingredient, holiday, or season! See all of our amazing recipe collections!