Daily Planner Free Printable – this cute and free day planner sheet is the BEST for staying organized during the day. Why? Because YOU helped create it!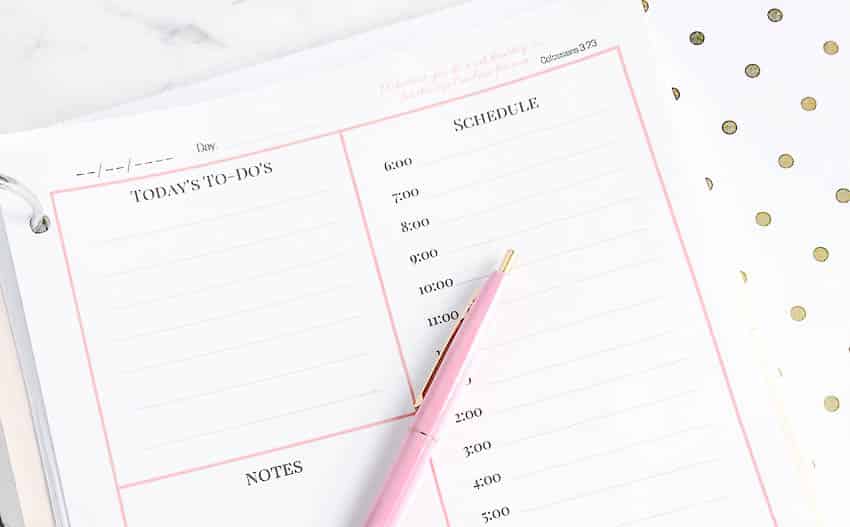 Daily Planner – Free Printable
Have you ever searched for a cute, practical, organizing daily planner, only to come up short handed? Yeah, me too.
I mean, don't get me wrong, I have found planners that work for me, but I still feel like I'm wasting space and I'm still crossing things out to make it more of "my own" to help me stay on track for the day. I still felt like something was missing from the planner that I was using.
I also made this monthly planner that has helped on a bigger scale!
Is Something Missing From Your Daily Planner?
Then you all said something that started to make me really wonder…
"Jessica, PAH-LEESE create a planner that we can actually use!"
I hear you, heard you, and am exploring the idea to see if it's something that should be created.
Gotta Start Somewhere!
So when I sat down to dream up what the BEST daily planner sheet would and could include in a daily planner (and after asking all of you for your input too) I'm sharing the result (and free download) with you to use NOW! Because why wait until everything is perfect.
That's not real life, right? So, let's see if we like this planner sheet… and if we do, it will validate that there needs to be more where that came from, yes? Yes.
But First…What do YOU Want a Planner to have?
So although this daily planner sheet is ready for you to use, that doesn't mean that it's the final version. It also doesn't mean that it's the only sheet that could be in the planner.
So what does this mean?
I want to hear from YOU! What do YOU want the daily planning sheet to have? And what other types of planning sheets would you like to see in a planner?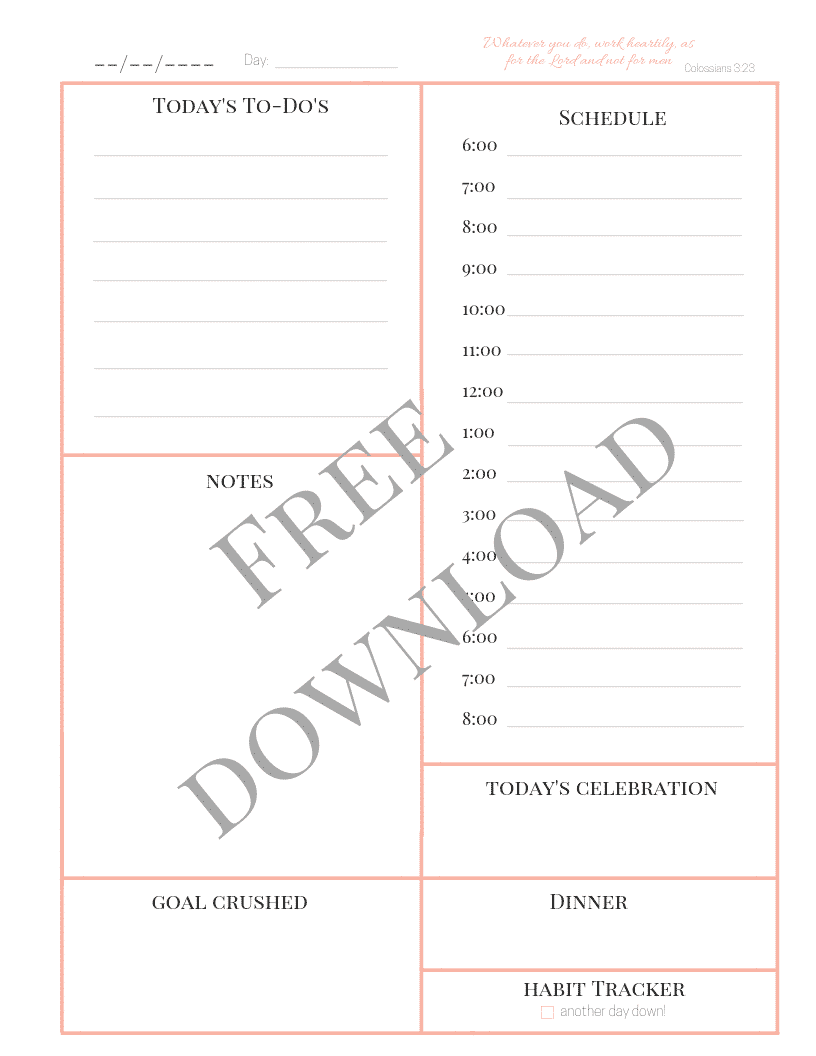 Some suggestions have been:
Pre-dated Sheets or Undated for use all year long?
A physical planner
Digital download sheets to make your own
5 x 8 or 8.5 x 11 size sheets/planner
Real life mom inspiration quotes, bible verses
Budget sheets
Meal planning sheets
Inside pocket
Stickers
To-do list for kids
Mom Hacks
Spiral-bound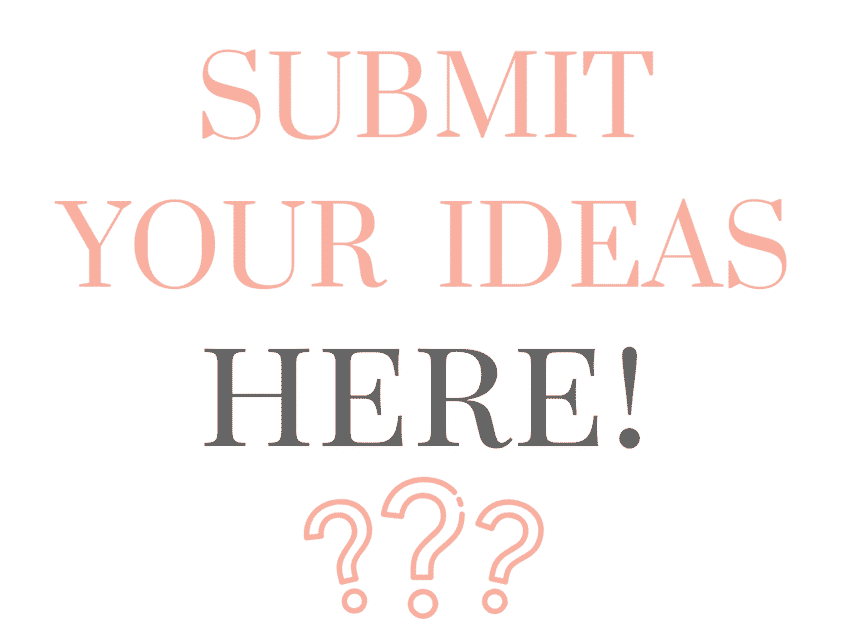 Let's hear your suggestions! I'd love to incorporate all that I can, to make it even better!
Or, feel free to let me know in the comments below, on Facebook or even send me an email at jessica(@)fantabulosity.com
Get Your Free Daily Planner Printable:
If you'd like to use this daily planner sheet now, go for it! I hope it helps you get more organized with your days, so you have more time to focus on the things that matter!
Then, download, print, hole punch if you prefer… and store it in your favorite 3-ring binder!