This post was sponsored by P&G as part of an Influencer Activation for Influence Central. I received complimentary products to facilitate my review.
For Father's Day this year, I knew I wanted my kiddos to craft up something special for their daddy, so off to Pinterest I went. 
I saw the cutest finger paint idea from Whiskey Tango Foxtrot, using sticker letters!  So when my girlfriend texted me saying that we should get the kiddos together for a playdate that day… I knew it was the perfect time to try this finger paint craft out!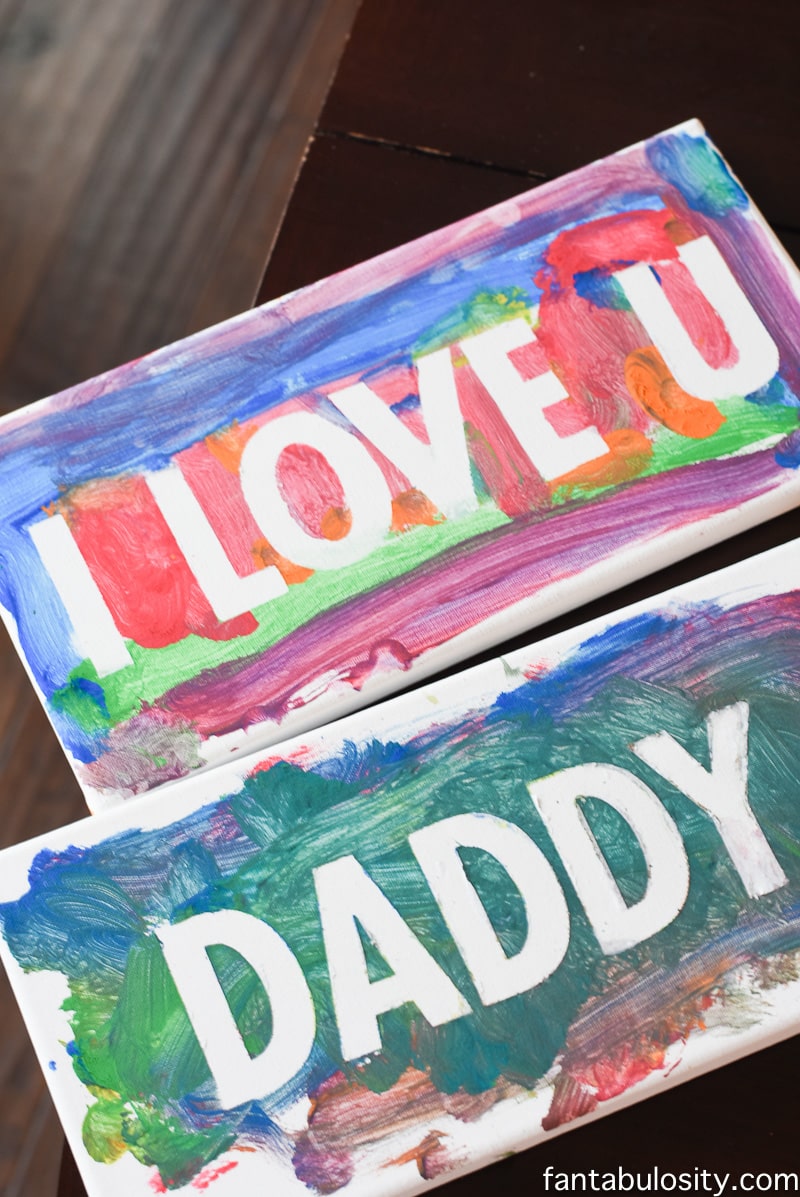 "I Love You Daddy" Finger Paint Art
I grabbed a small folding table, and set up the "painting station," outside in our back yard.  (Not that I don't trust our little hands to keep them on the canvas or anything) and prepped it for our little sweeties to get ready for some finger painting fun.
I had a few canvases, along with some scrapbook letters to create our finger paint art, and as always… finger paint on hand for our painting-loving toddlers.
Trust me, if you're doing this, you'll want a LOT of paper towels on hand.  Wiping the brushes after rinsing… wiping their hands off, wiping the tables off… just plan to have 'em ready!  They make clean-up a breeze because let's face it, paint + toddlers = guaranteed mess.
It wasn't long, and the little hands were gathered around the table, and we were handing out instructions.
Instructions:
I applied the stickers ahead of time to spell out what I wanted, so all the kiddos would have to do is paint around them.  If they were a bit older, I would have let them apply them, but I took one for the team this time.
I adore how this craft idea, could practically be for any holiday, or gift idea! Just spell whatever you like, and let the kiddos go crazy with the painting!
Then, when the paint dries, simply peel off the stickers, and you have a nice little message in bold white letters!  Watch what I mean, through my pictures…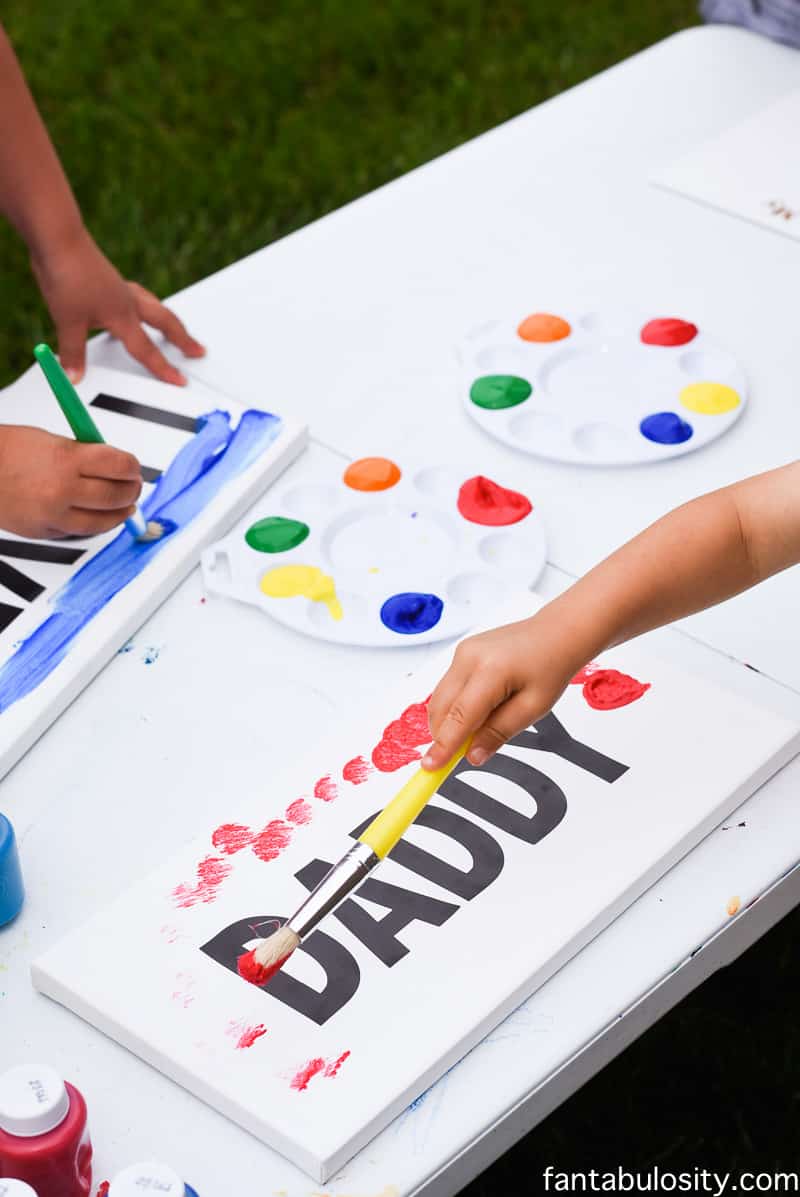 My friend had her kiddos do a little something different with theirs, by leaving space in the middle, to do some hand & footprints.  So, so cute!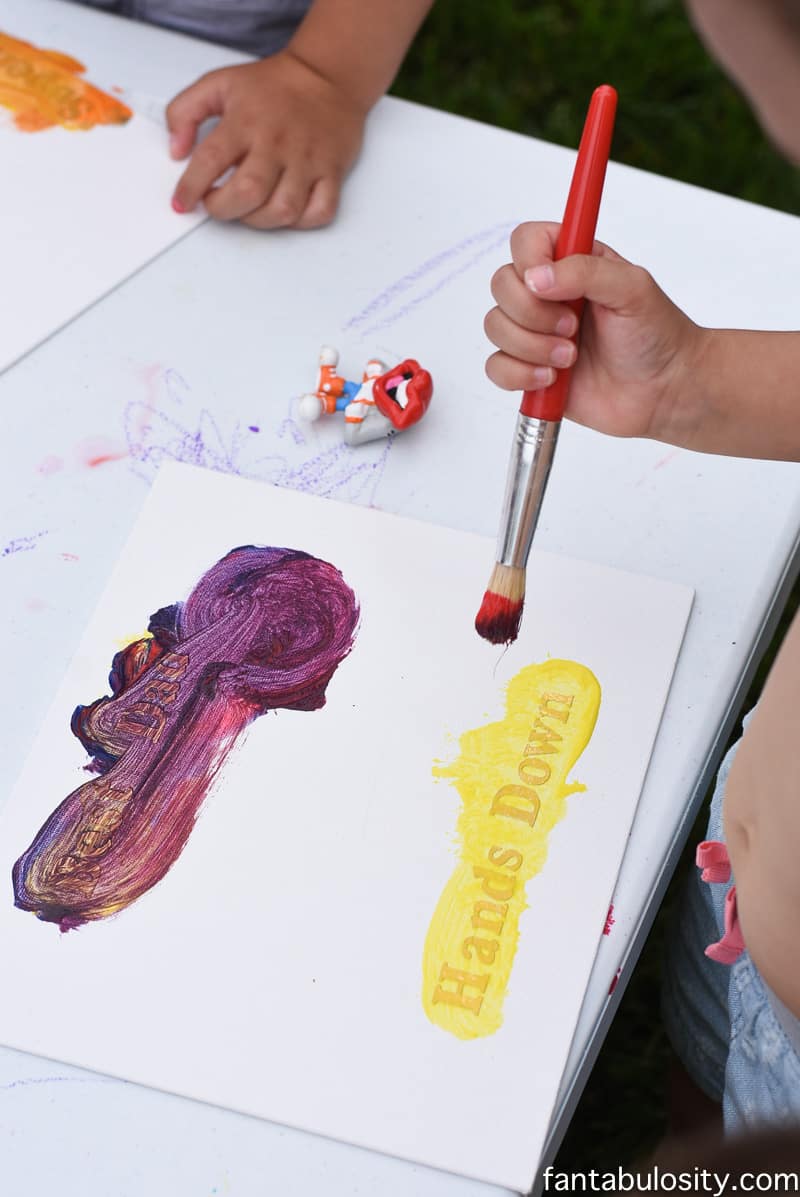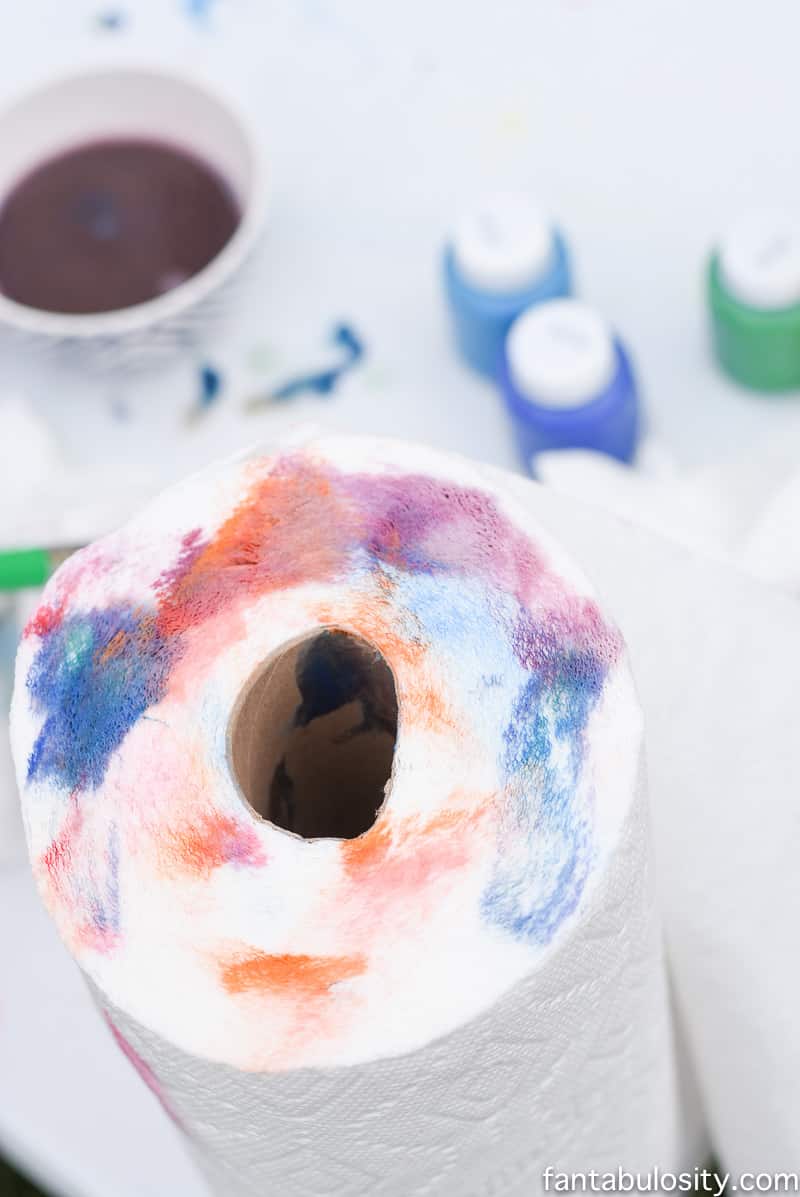 Sometimes the letters that you get, may not stick SUPER well to the canvas, so you may have some paint "bleed," underneath.  If that happens, a white paint pen can easily cover up any leaks that you may have!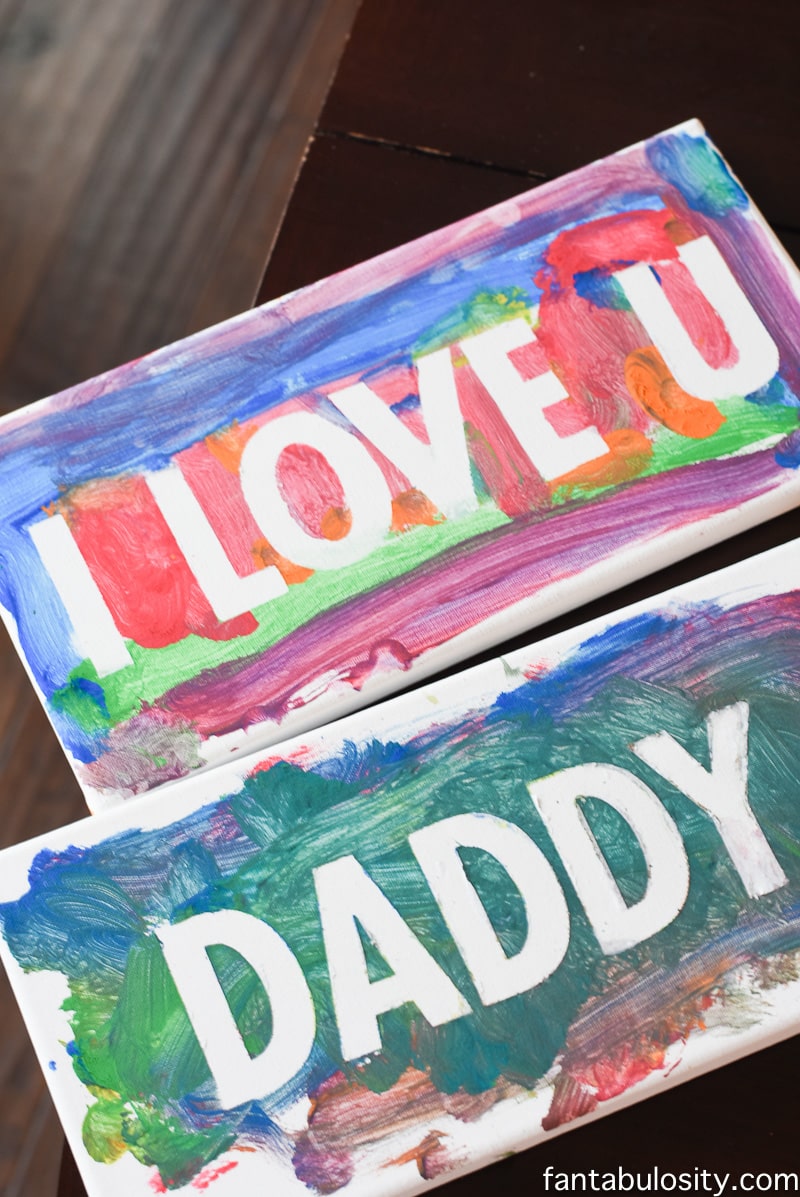 Once you remove the stickers and touch-up any areas where it may have bled through… it's perfect for gift-giving!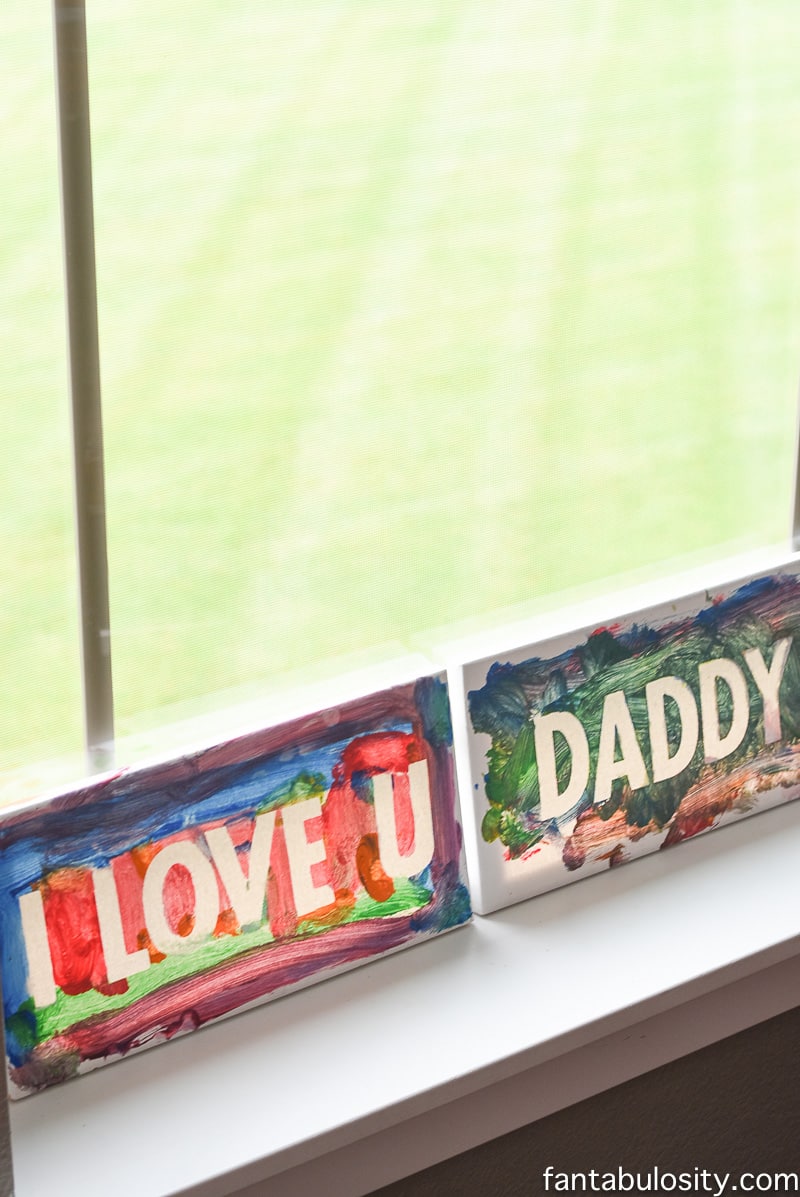 Listen, we all know how I love simplicity in my life.  As a busy mom, shortcuts are golden.  So if it can go in the dishwasher… it's going to go in the dishwasher. 
Clean-up was a breeze, because I was able to put my dirty paint dishes right in the dishwasher after our play-date, and my husband never even knew what happened when he got home.
I absolutely loved turning our Father's Day craft-time into a play date with friends.  Now, we are all ready for Father's Day, the kiddos were able to play, and the mommas were able to have some grown-up chat! All in all, it was a FABULOUS day!
I hope this Father's Day art project is something that you'd like to try with your kiddos one year.  It was incredibly easy, and the kids LOVED it.  Pinterest for the win!