How to remove chalk marker off of a chalkboard: After trying SO many different things, this is what finally worked! (It only takes two things!)
I've been doing some testing over the last few months trying to find out how to clean my chalkboard. As you know, I love to decorate my chalkboard for each holiday or season that is approaching.
How to Remove Chalk Marker
With this, has come a "pain in the rear," process, of trying to figure out how to remove chalk marker from a chalkboard.
I don't get it. I have 2 or 3 other chalkboards, and the chalk marker simply wipes off, with a wet rag.
But with the chalkboard in my entry, from Restoration Hardware??? Forget it. I thought I was going to have to send it back, and get a plan B in place for my entry wall, because I was struggling with getting the "ghost," shadow of a chalk marker off of the board.
That was until I FINALLY came up with a technique that works for me, and NOW so many others!
---
Check out the comments at the bottom of this post for success stories! Yay!
You don't want to miss how to make your own DIY Chalkboard frame too!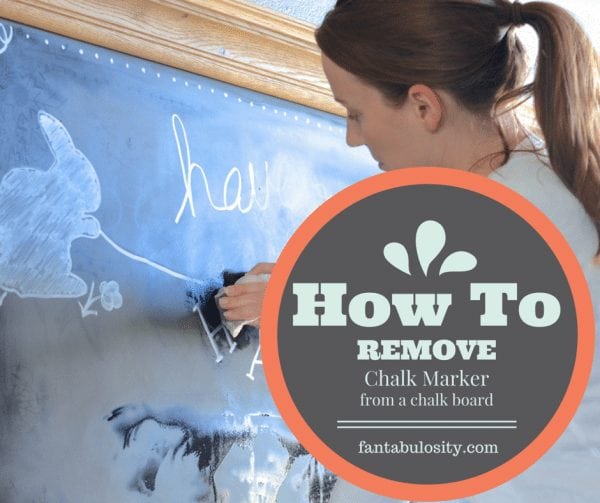 How to Clean Your Chalkboard
I am, in by NO means, saying that this will work for you. I am not responsible for anything that happens to your chalkboard.
Actually, I recommend reading the instructions on how to clean your chalkboard that came with it, before you even touch it with a chalk pen or marker. Some say you have to "treat," them before applying anything.
I, however… did not read my instructions, and I feel that's where I messed up. If I had treated it, I may not have the problem of the markers leaving a ghost shadow.
How to Remove Chalk Marker from a Chalkboard
After trying soap and water, Clorox wipes, all-purpose cleaner, vinegar, a magic eraser…and let the list go on… I couldn't find anything that would work.
Finally, I was so fed up, that I just started experimenting.
I decided I didn't care if it messed up my chalkboard, I was going to try anything to get that chalk dust shadow off of my board, no matter what it did to it.
Which led me to this: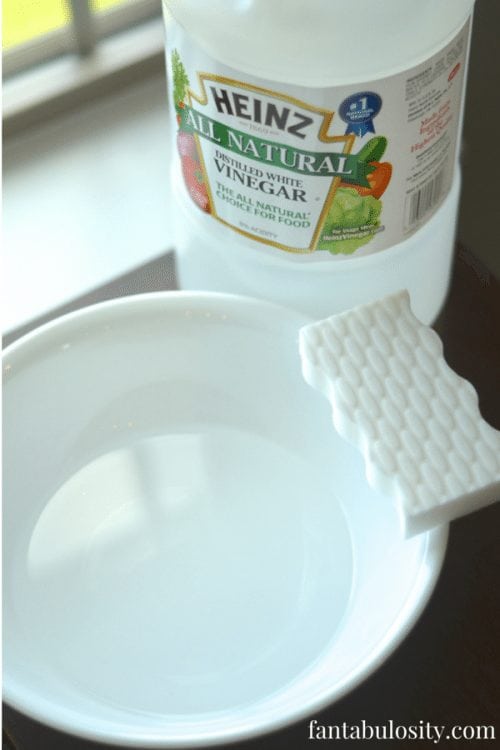 Magic Eraser + Vinegar
That folks, is a magic eraser, AND some vinegar. I combined the two for some serious chalk marker removin' solution.
Yes… this is me scrubbing away below. Now… this is important. I DO have to put a little muscle behind the scrubbing. It doesn't just pleasantly wipe off.
So your arms may get a workout, but honestly, I think that's just a bonus. No need to do my arm workout that day.
(Who am I kidding? I don't work out)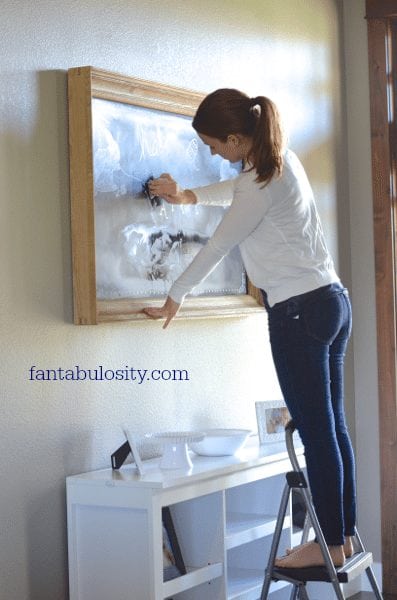 So I just use the magic eraser and rub up and down, and in a circle, in a small area first. When that chalk spot is gone, I move on to the next area!
Another Helpful Tip for Cleaning Your Chalkboard:
Keep a dry rag or towel, nearby, so you can wipe off the "wetness," after every few scrubs, so you can lower the risk of just letting chalk-smear dry.
(Also, I tend to have some "black," come off on my magic eraser when I do this. I'm wondering if that's a normal thing, or if that was part of that, "I should have pre-treated this thing first," deal.)
My little guy is so helpful below. I'm sure you other moms can appreciate not being able to do anything alone. 🙂
Did this Clean Your Chalkboard?
So there you have it! I really hope this helps ease your frustration with trying to get chalk marker off of your chalkboard. Talk about making a DIY gal go CRAZY!
Join all of the others and let me know below… did this work for you? I'd love to know! Make sure to check out more of my favorite cleaning tips and tricks!
Love Easy Recipes and Decorating Your Home?
Remember, if this is your first time here, hang around and check out some of our favorite simple and easy recipes, home decor posts, and SO much more!
Want to see the rest of our home?
Or if you LOVE browsing homes in your downtime, you can take a tour of our home, (inside and out) starting with part 1 of our home tour.!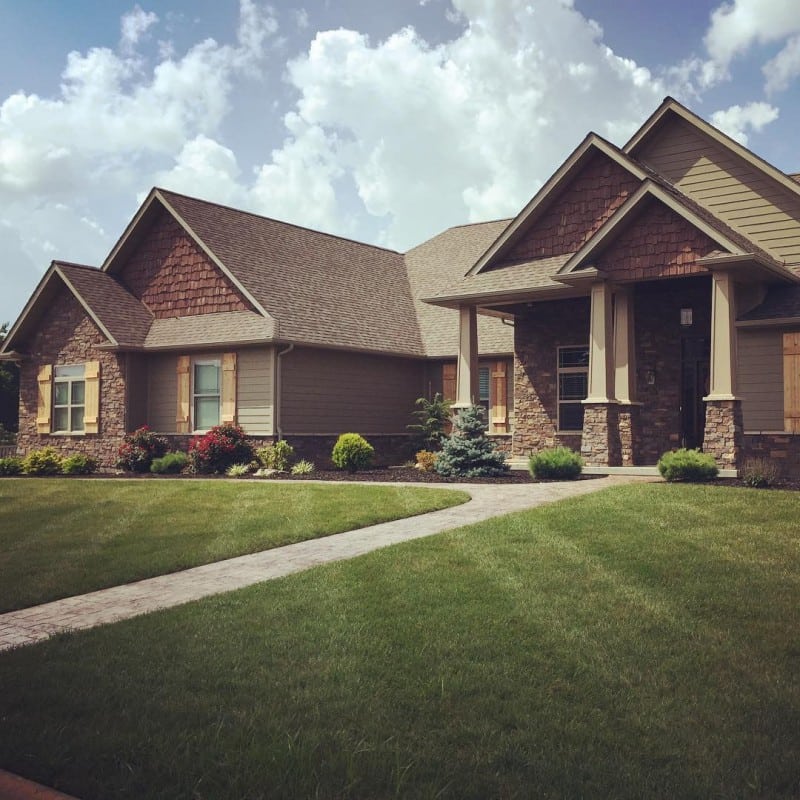 "Pin" this image, so you can always come back to it if you run into the same problem I did!