This is a sponsored post written by me on behalf of Special K. All opinions are 100% mine.
Morning Routine for a Mentally + Physically Productive Day. A few steps that I try to do each morning before the kids wake up for a great start to the day.
Morning Routine for a Mentally + Physically Productive Day
Do you ever have those mornings where it's a mad rush from the get-go? Going through the day, feeling like you've forgotten something, overwhelmed with a to-do list, and running low on energy? I can TOTALLY relate, and after years of frustration, I realized that I could either do something about it, or I could continue carrying on with a scattered mindset every day.
Now don't get me wrong, there are days that I still feel like this, but since I've come up with a morning routine… those days are few and far between. I'm hoping that by sharing my morning routine with you, it will inspire you to do a bit of trial and error with what works for you to calm some chaos in your day!
Fuel my Body:
My family knows me so well, and knows it's for the best if we don't chat about anything too in depth before I've had my fuel. So to avoid the possible, part of my morning routine before the kids wake… is to eat my cereal, and have my coffee!
• Right now, I'm HOOKED on the Special K Nourish Apple Raspberry Almond Cereal. It tastes incredible, and I feel so much better about my day from the start after eating this because it's made with real visible ingredients like slices of apples, raspberries and almonds! Once I've eaten, I won't experience the rumbling belly and can focus on the tasks at hand!
• I love sipping on a warm cup of coffee in the morning, alone, before anyone else in the house gets up. It's a feeling of comfort and a jumpstart to my day that I look so forward to!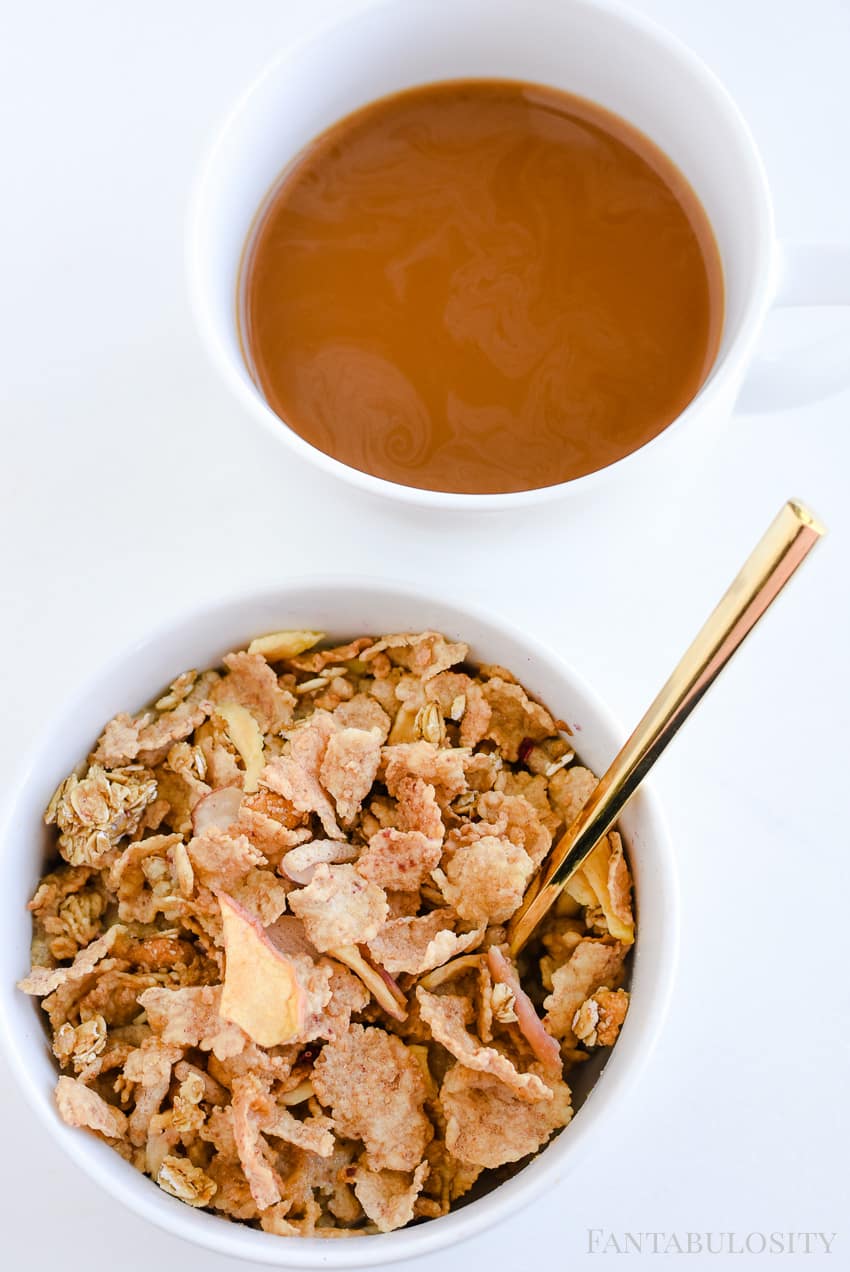 Plan the Day + Schedule it Out:
To control the scattered thoughts, events, and random to-do's that float around in my head throughout the day, I lay it all out from the get-go. Uninterrupted (before the kids get up) time to think, to plan, and to schedule can make a HUGE difference in my day. I write all of my to-do's for the day, and check my schedule for the day/week to get a better handle on things.
I can refer to my to-do list and go over my favorite phone apps, throughout the day when I finally sit down to knock out my "desk" work, and can plan activities around appointments that are scheduled, so my day won't get away from me.
Self Work:
I've mentioned a few times on Facebook LIVE (once even in the car right after my appointment) how I visit a therapist once a week. There is nothing better than scheduling some time once a week to chat with a professional about whatever may be going on in life. Even during the times where nothing BIG is going on. (Sometimes those are the best, and most revealing ones!)
Now sometimes I run out of time, but I love to use the time when I'm the only one awake to do my self work. A blank sheet of paper that's ready for thoughts currently on my mind, and those items that I need to be intentional about that day. If you haven't watched my most recent video in the Creating Your Happy series about making time for yourself, then I REALLY encourage you to take 5 minutes to see how important this can be for you!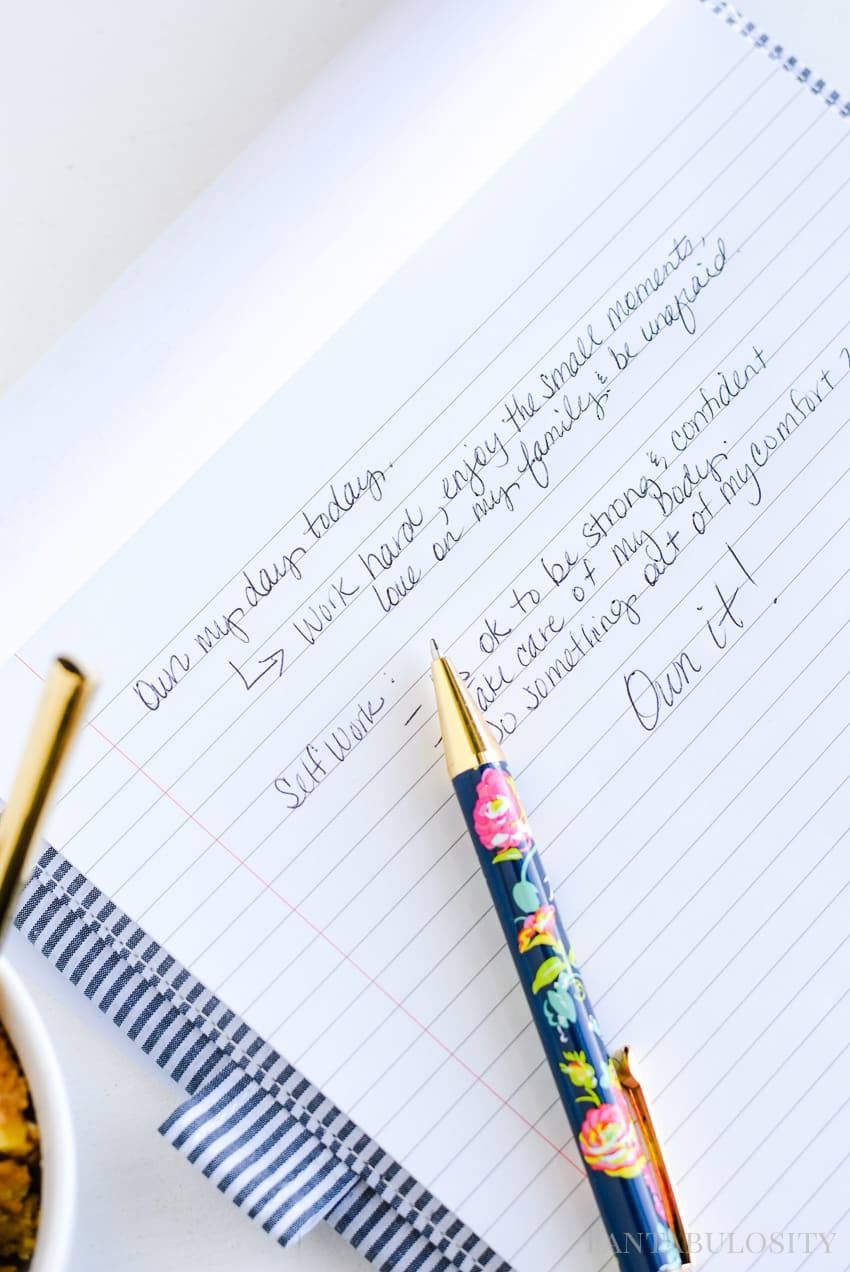 Productive + Peace to Own It!
No matter what your morning routine may look like, it can make a HUGE difference in your day. There's a sense of peace that can flood the day, even if the kiddos wake up in a not-so-pleasant mood. Plus, when the day begins with a plan and a clear mindset, the productivity can be OFF THE CHARTS! It allows me the power as a work-at-home mom, wife and super busy gal, to own it!